I am not sure which is a better characteristic when making gluten free rolls: something that doesn't take all day to make or something that has ingredients that are readily available. Tough decision right?
Fortunately, you don't have to choose!
Here are 10 of the easiest and best gluten free roll recipes that can be made in no time (double win!) so you can prep them, bake them and enjoy them rather than slave away in the kitchen.
10 Easy Gluten Free Roll Recipes
These rolls are a unique alternative to traditional dinner rolls. They are so different that I just have to include them here. Although they do take a while to bake, the hands-on time is super short. Just pop them in the oven and let them bake up nicely while you finish meal prep or sit back while a glass of your favorite beverage ?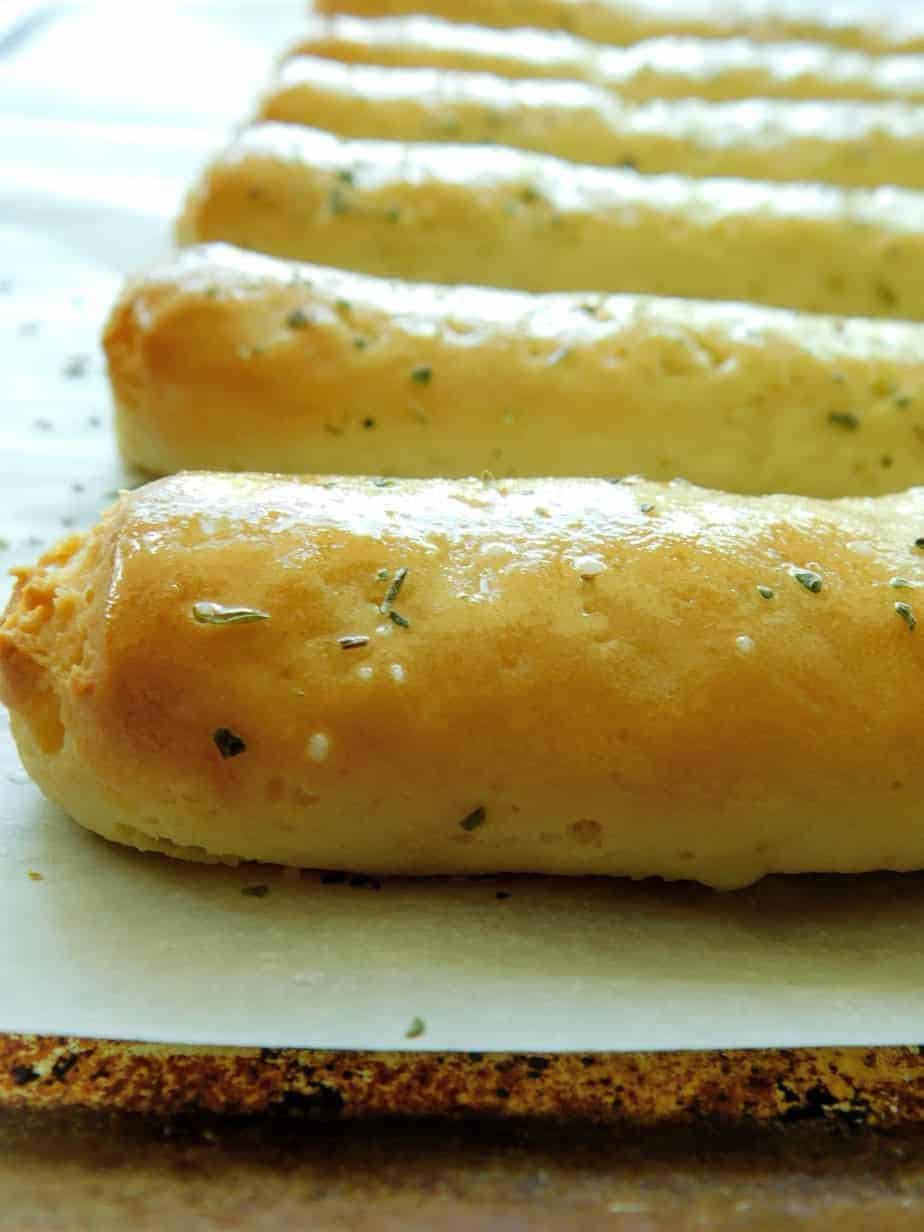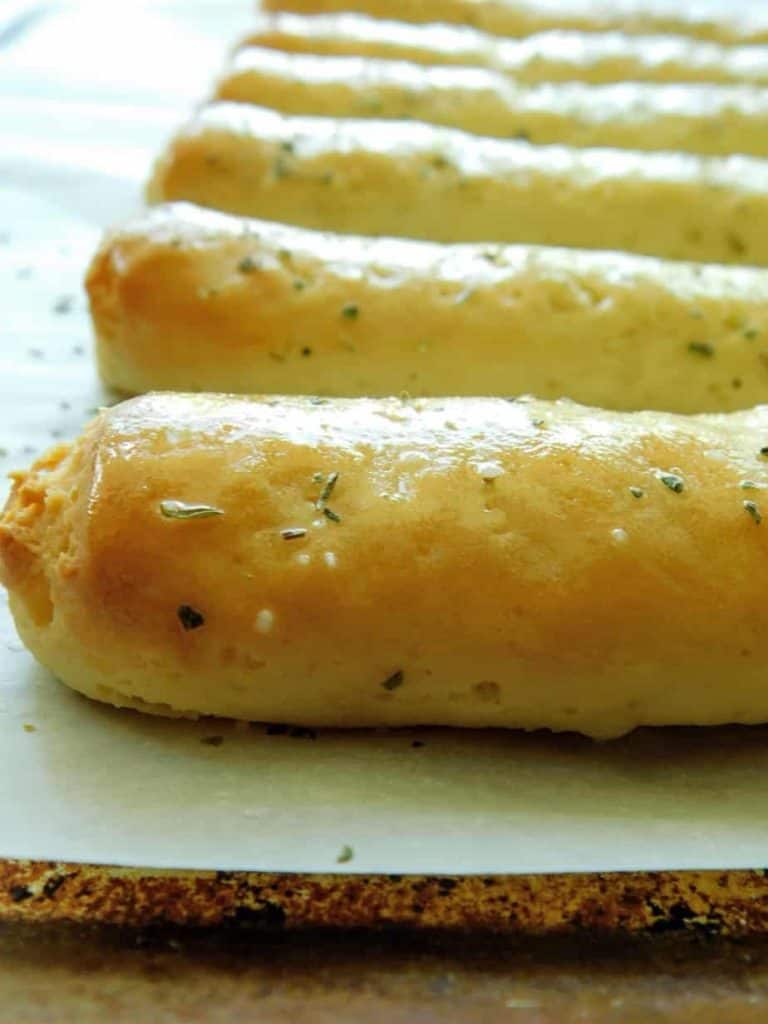 While not actually a roll, these breadsticks have to be included in this list. They're quick to make and taste amazing alongside any meal. Check out the tips for getting them to have that lovely 'breadstick' shape!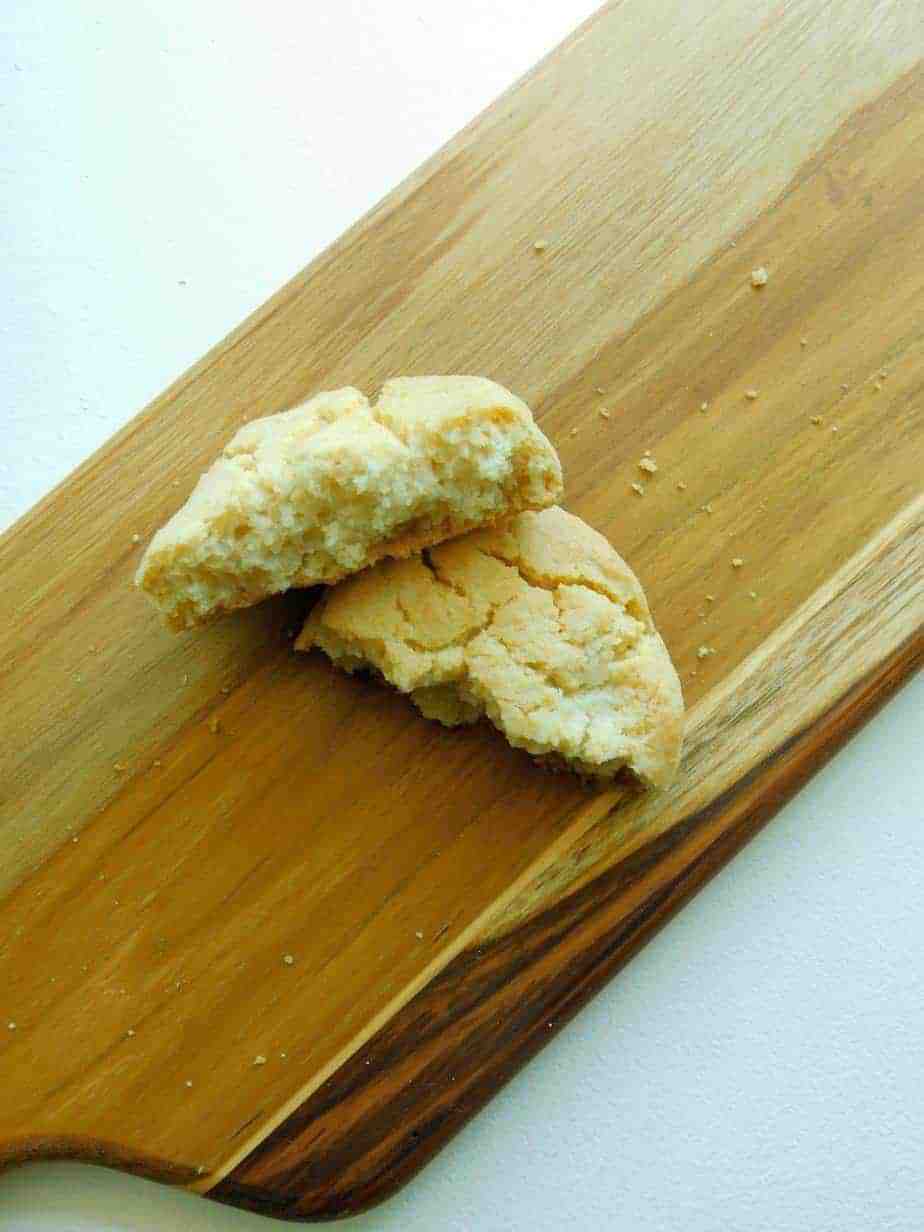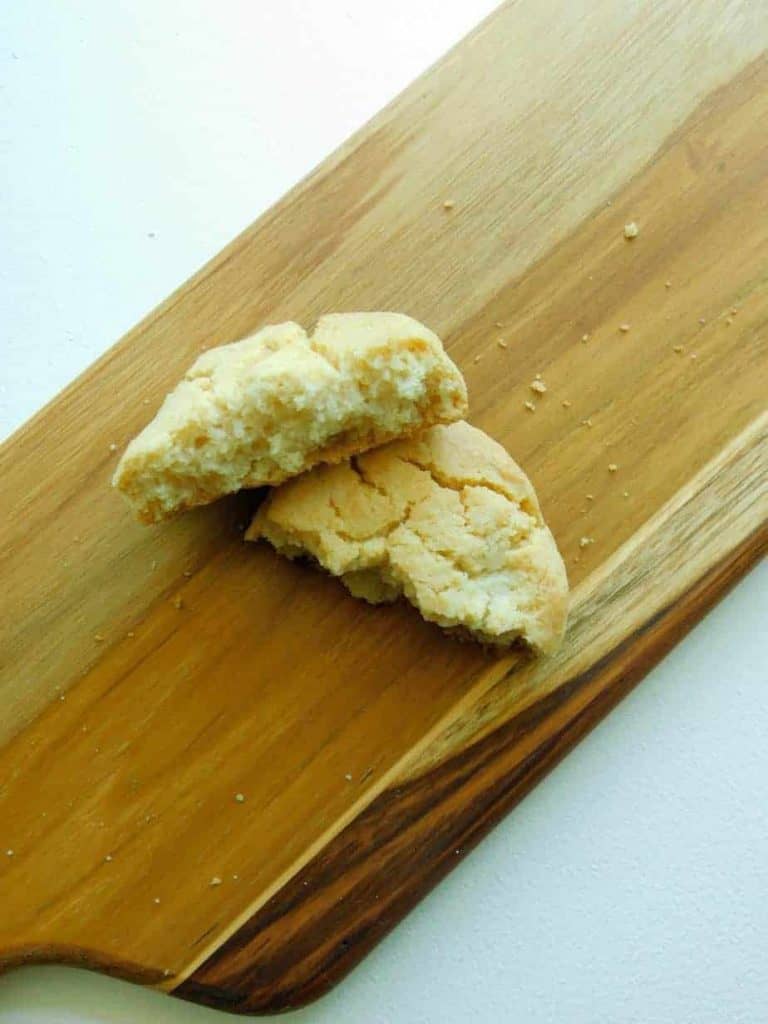 This recipe for gluten free Bisquick was a game changer. Mostly because it's opened doors to these delicious biscuits. I have to include them in this list because they could be served alongside any meal that you might enjoy with a roll too. They are that versatile.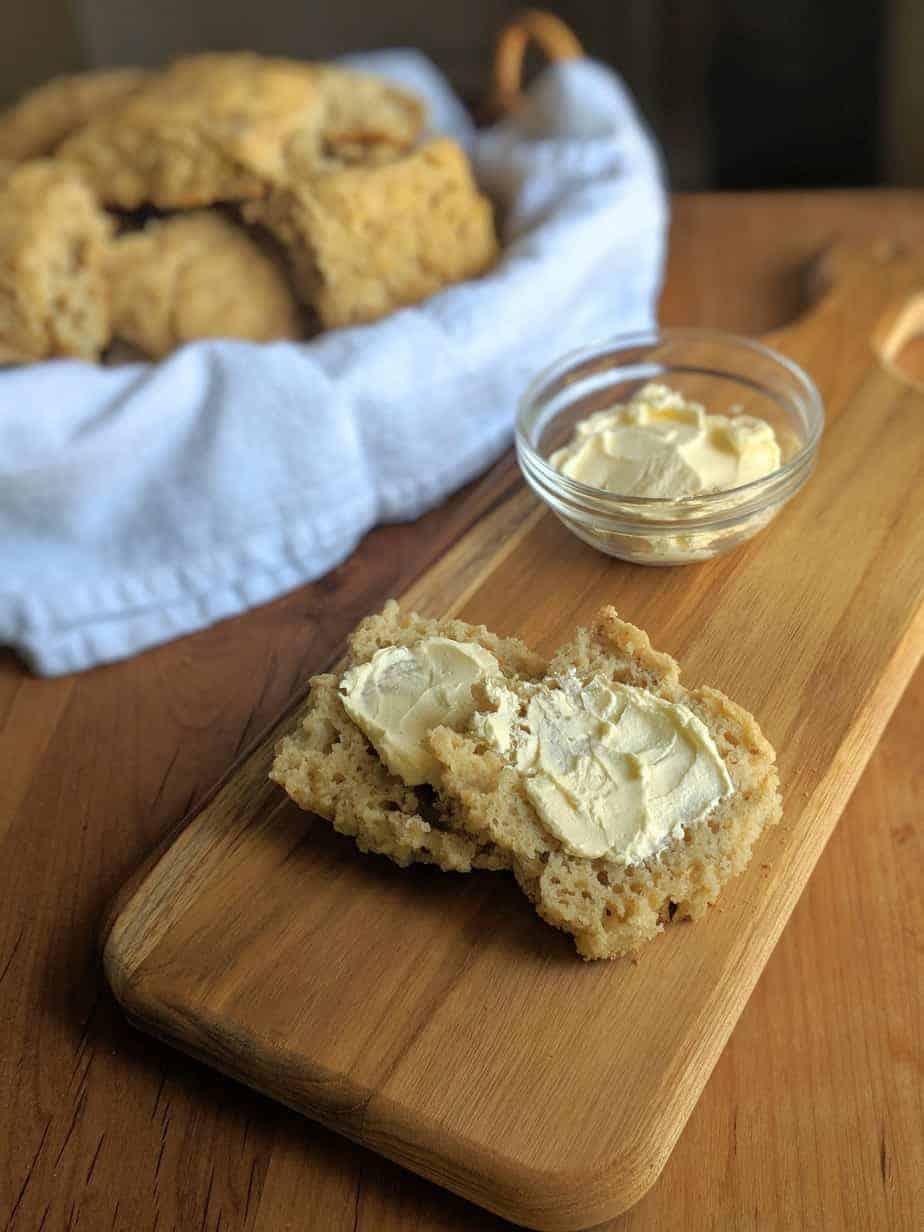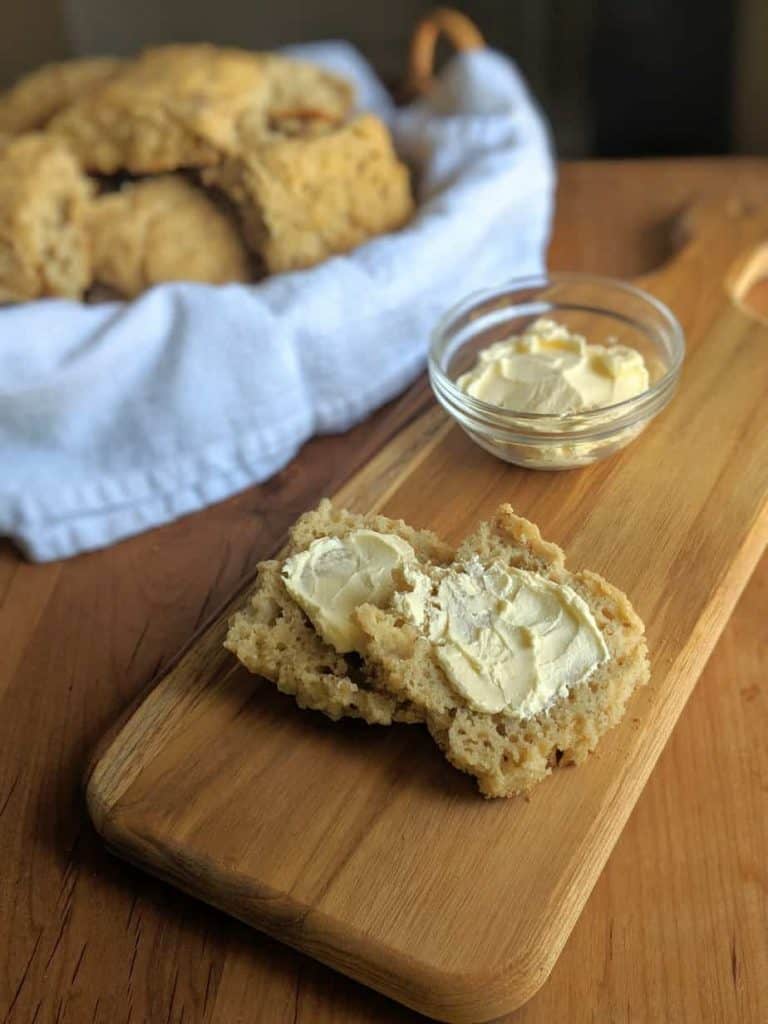 Sourdough bread is one of my absolute favorite breads. So it seems crazy that I had never made it before. Needless to say, I turn to this recipe often – just stick the leftover sourdough starter in the freezer and anytime you want bread, it's ready for you.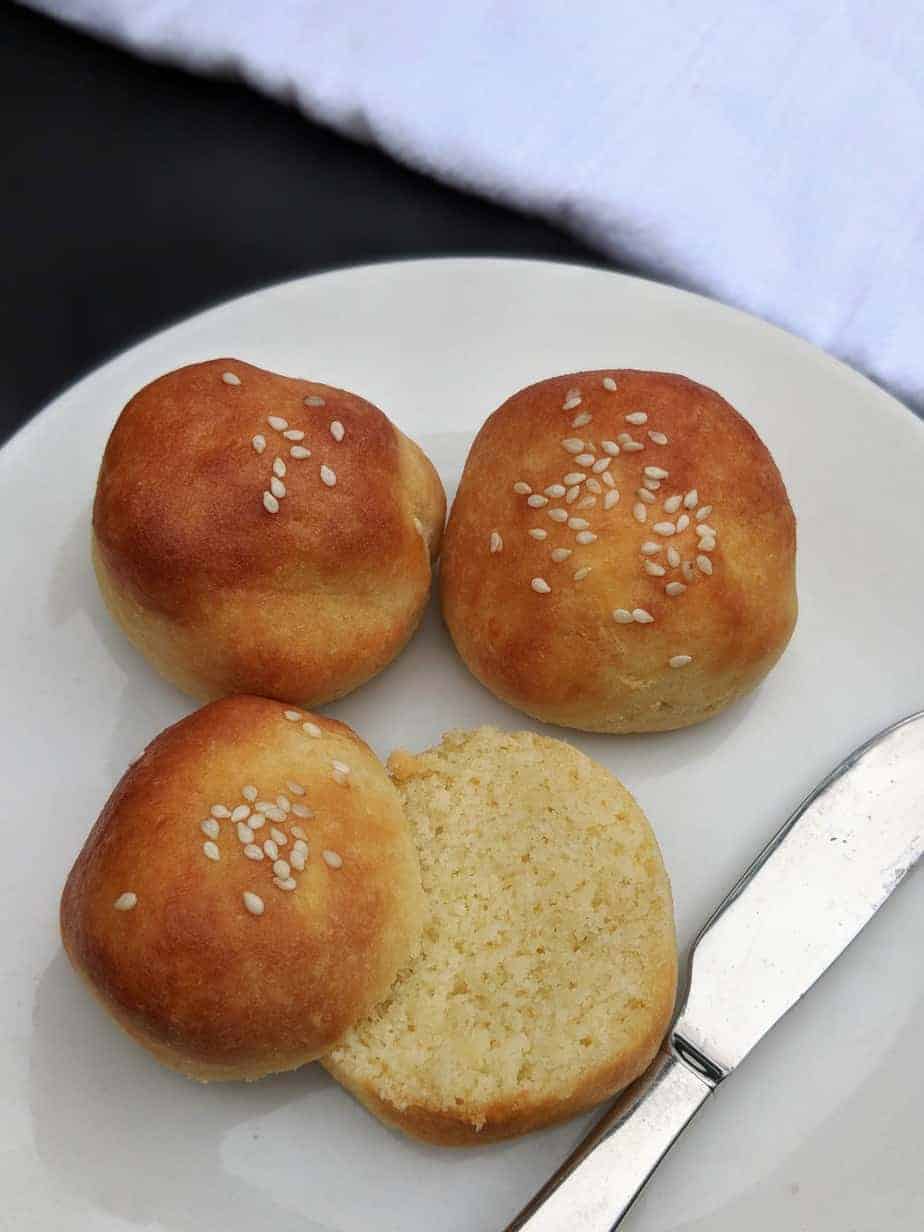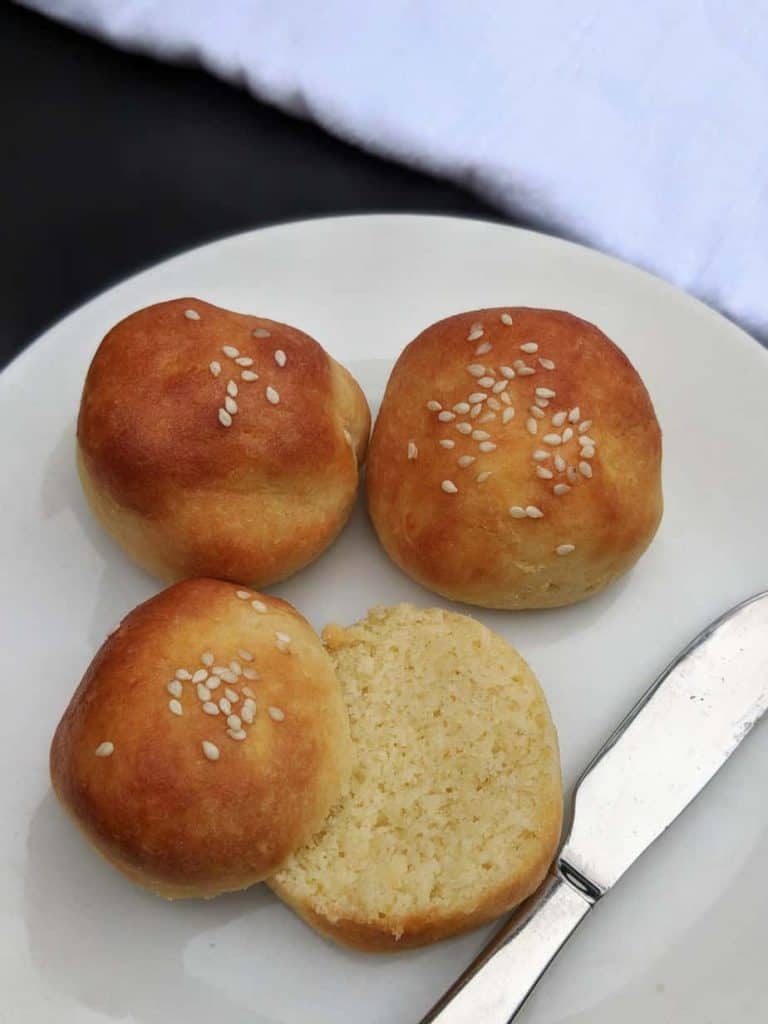 They may be small but they are mighty on taste. I like these little golden bites for something easy and quick. They'll go with just about any meal. They won't fill you up, but they will definitely get on your table quickly.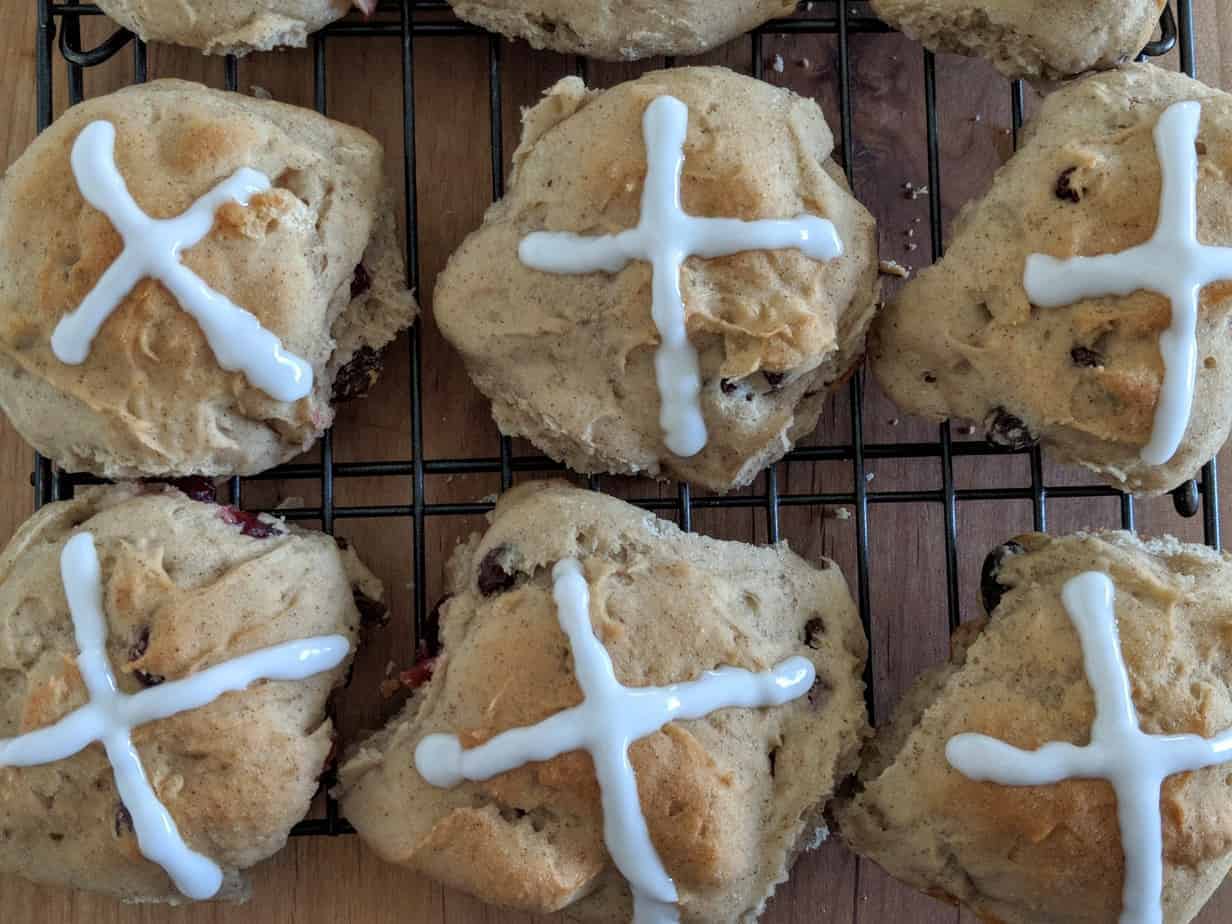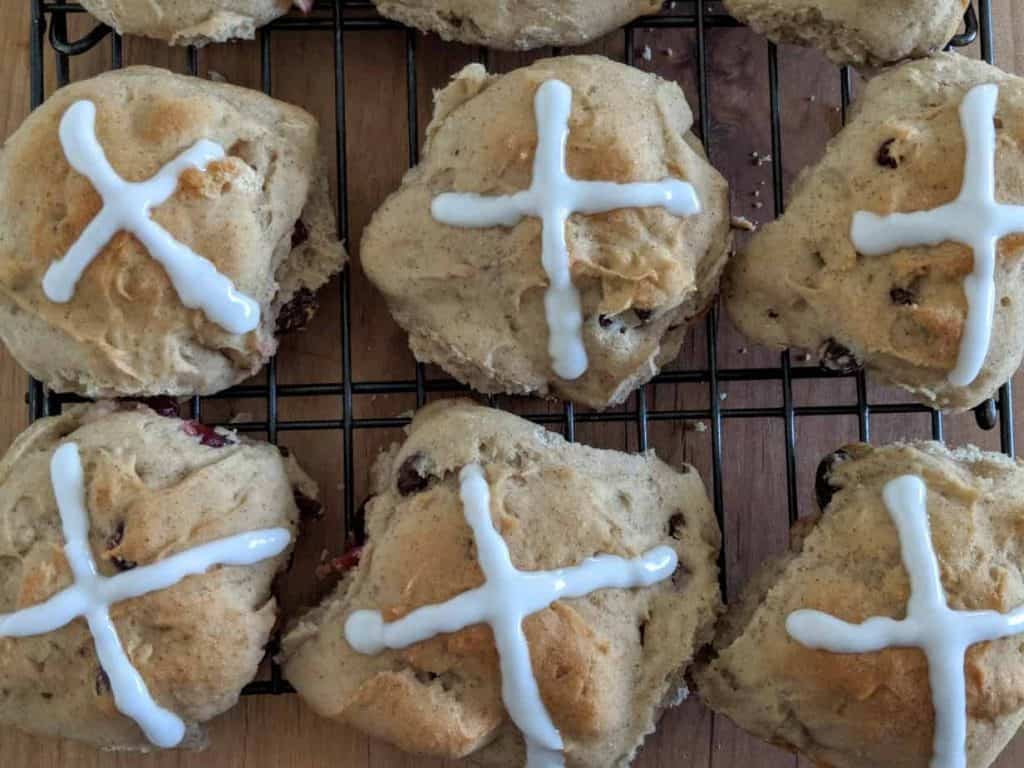 So much to love about hot cross buns! When I was younger, these were a staple for Easter. I loved them for the dried cranberries and that little cross of icing on top.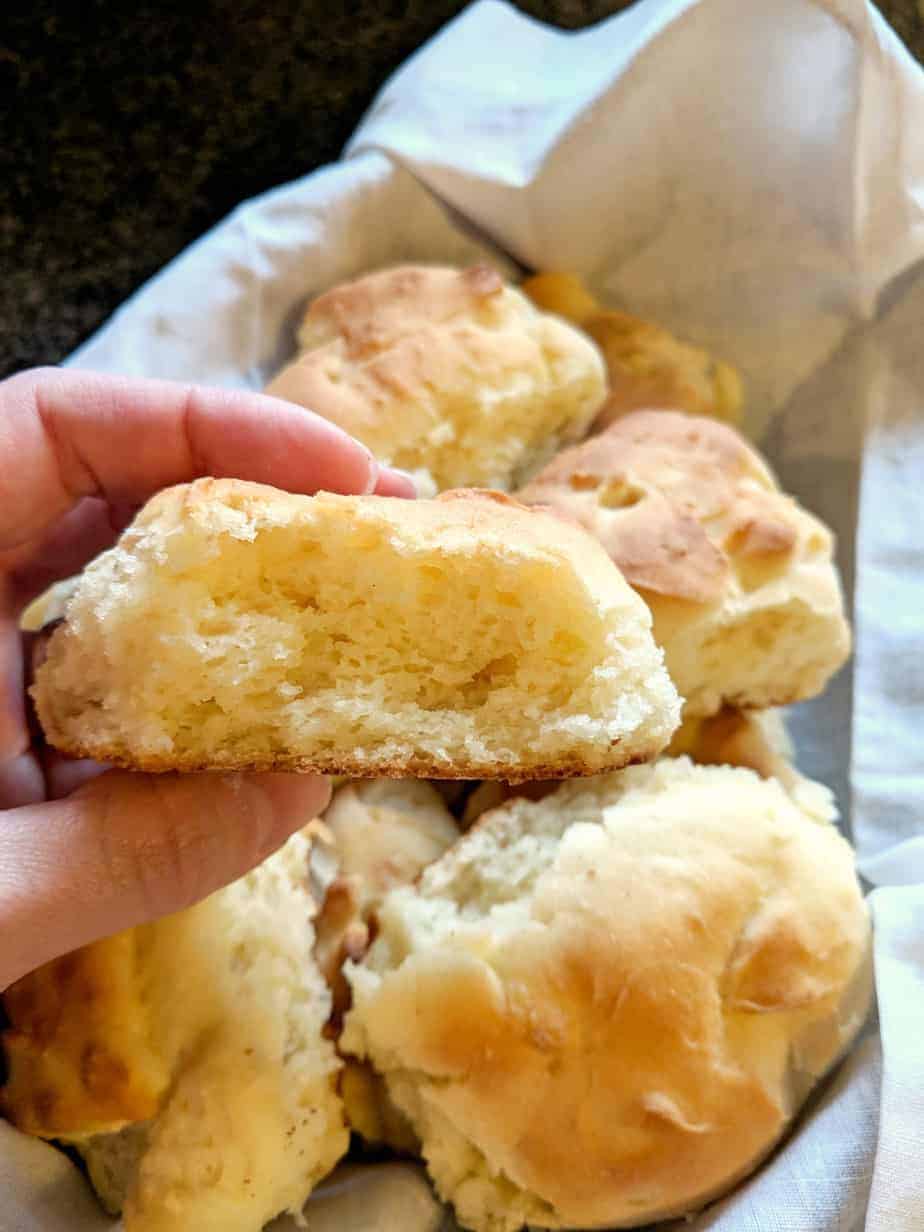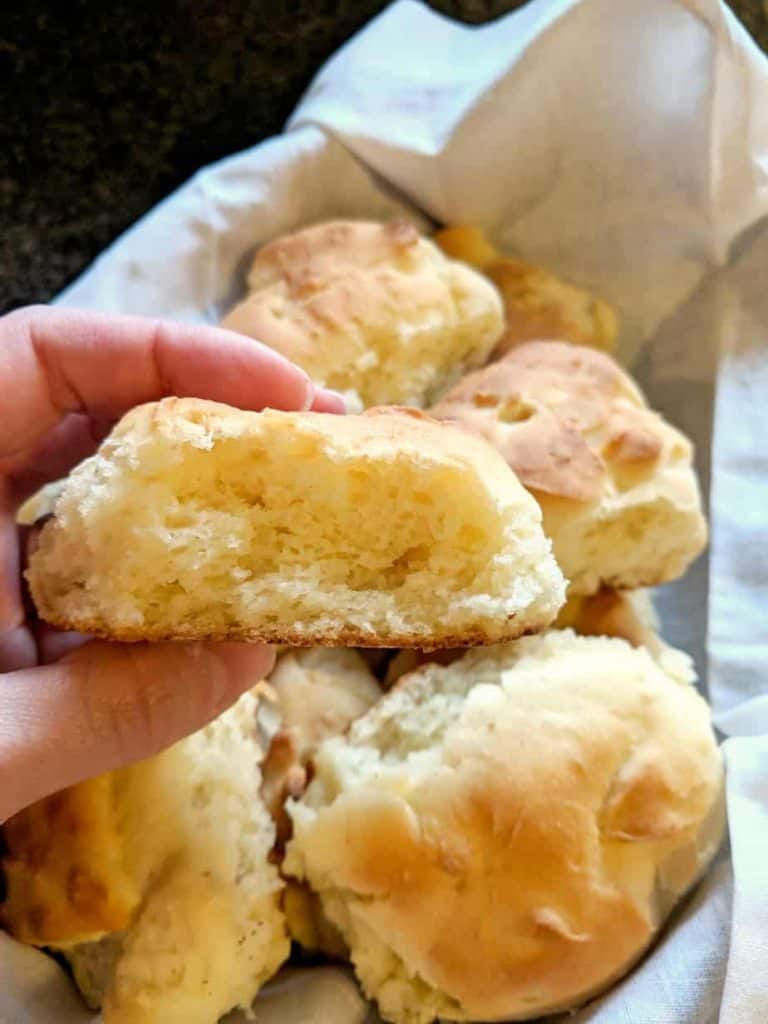 That pull-apart texture that just melts in your mouth… that's what these rolls are all about. I can find no better way to describe them. They get their amazing texture from our gluten free flour mix and just a bit of coconut oil. And since they're baked in a round cake pan, the results are some incredibly soft rolls.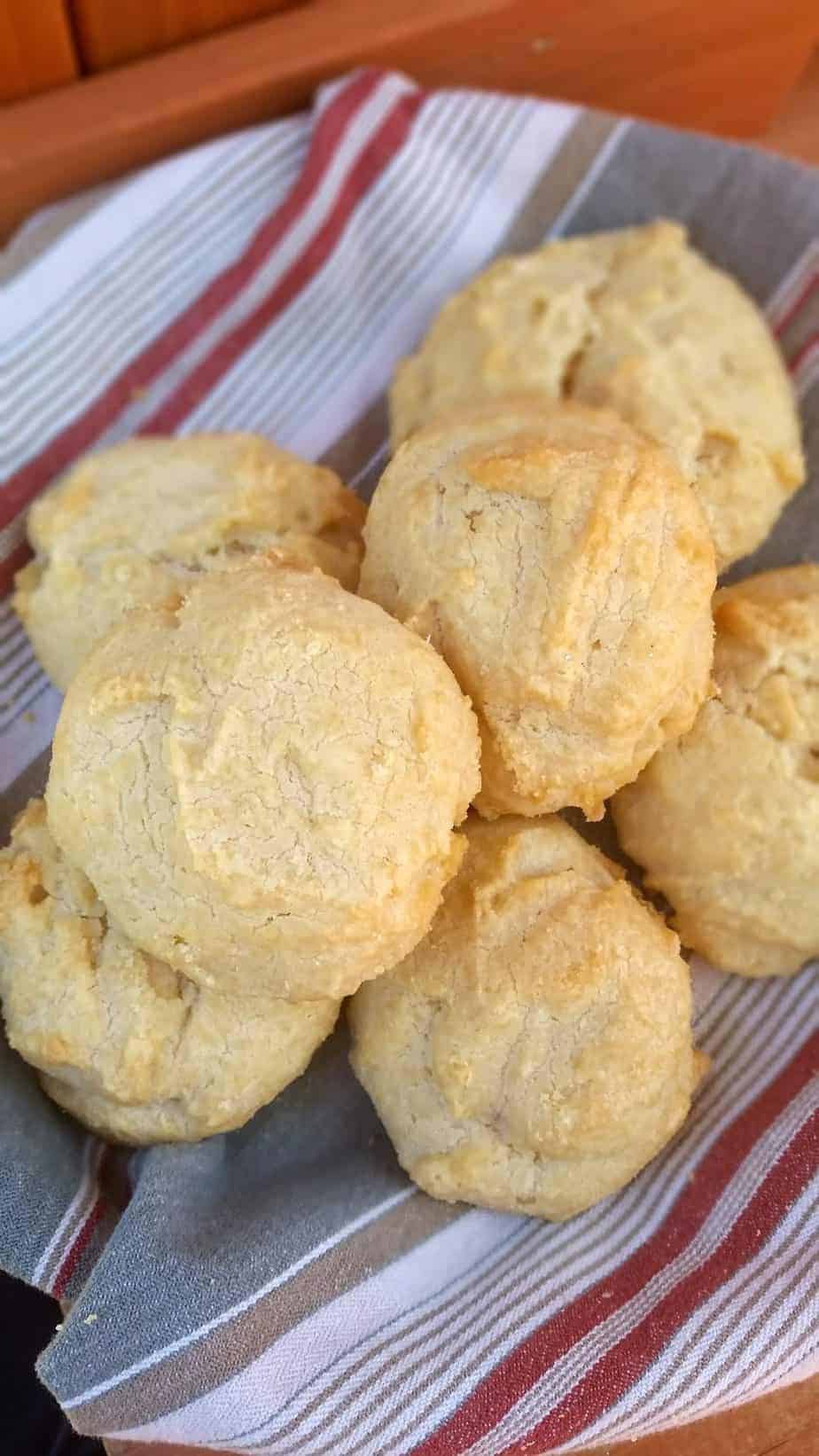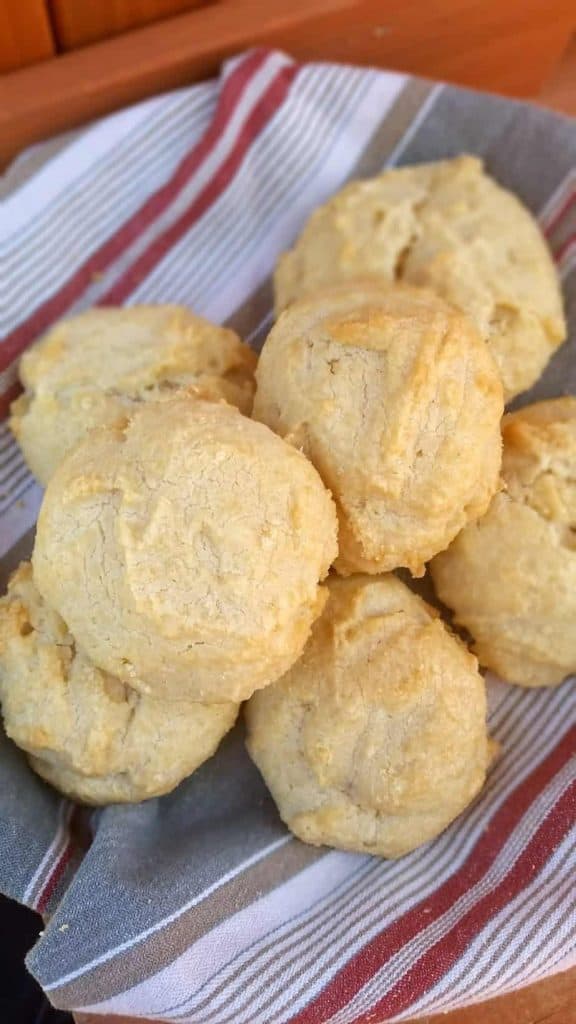 If you are looking for a roll recipe with just 6 ingredients and can be on your table in about 40 minutes, then this is your recipe! I love how the rolls just seem to work, no matter how you 'dump' them on the baking pan. Mine never have a smooth top, but somehow they bake up beautifully every time.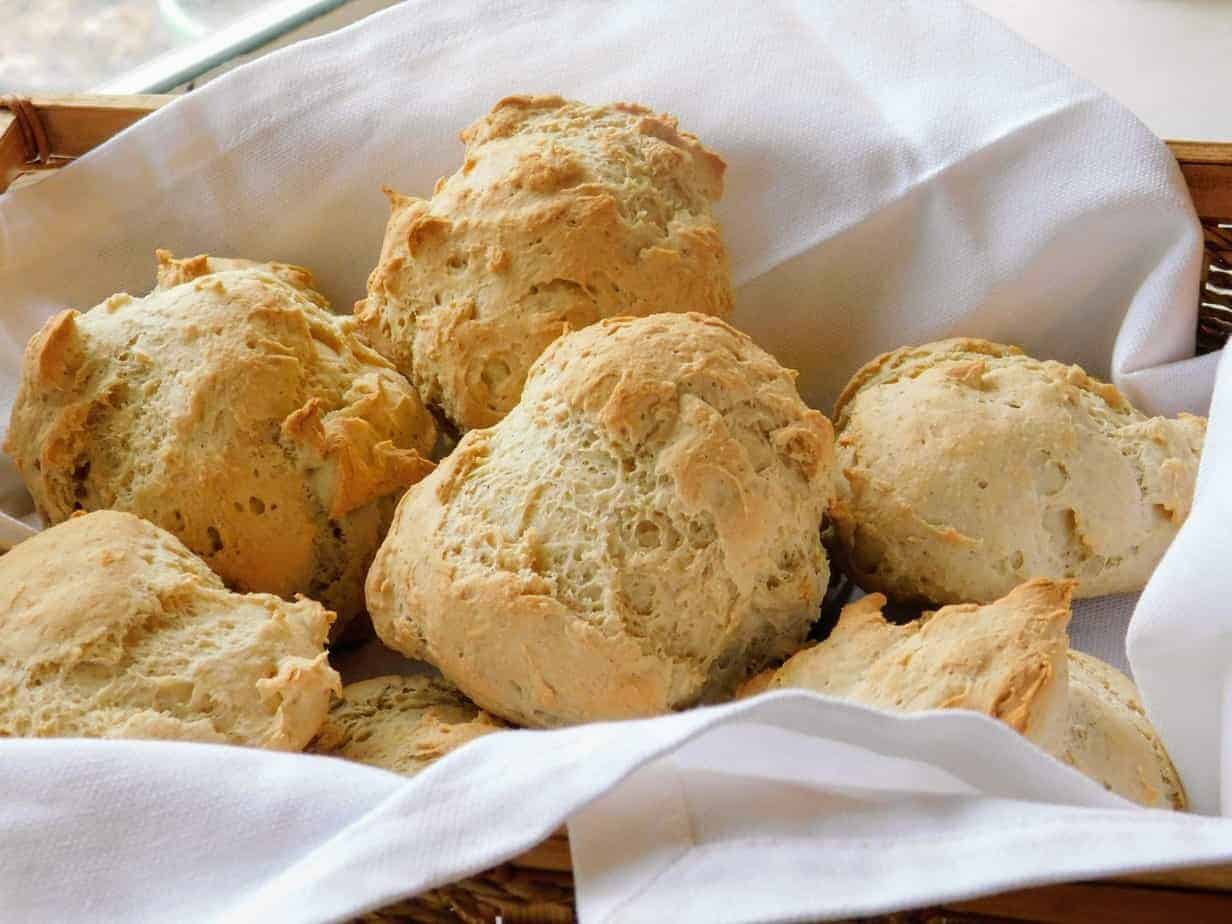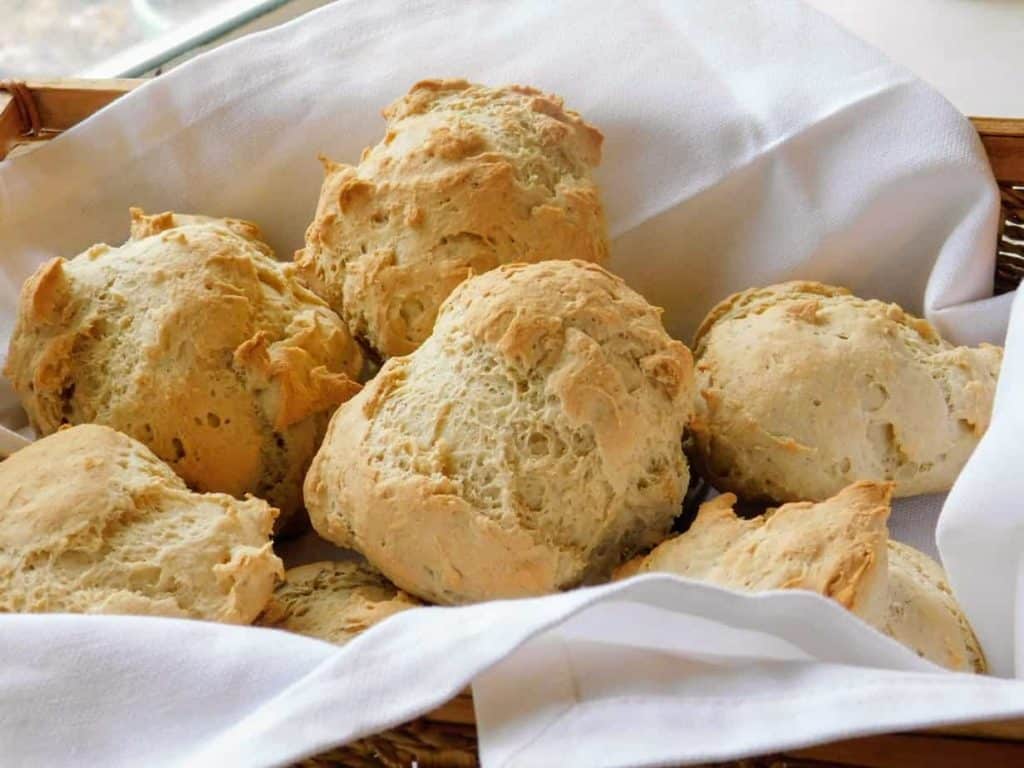 This recipe came together while we were thinking about meat.
Sound strange? - Well, it was more along the lines of 'using up leftover turkey from the holidays in sandwiches.' Sandwich bread was ok, but something different was even better. These rolls were the answer. They are kind of like the rolls you see in the bags at the grocery store. But these are gluten free! Make a sandwich or enjoy them as-is. They'll become a go-to bread item.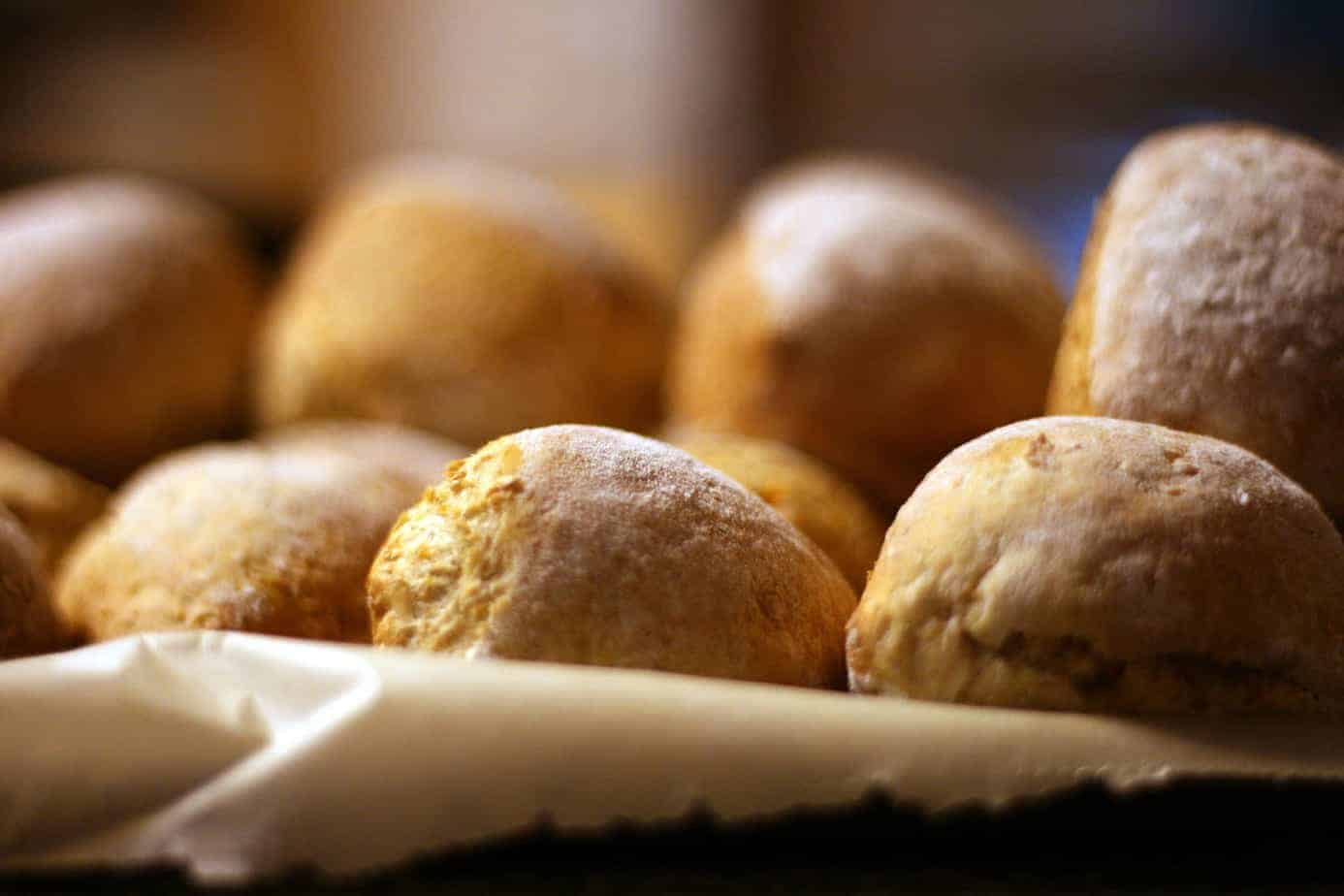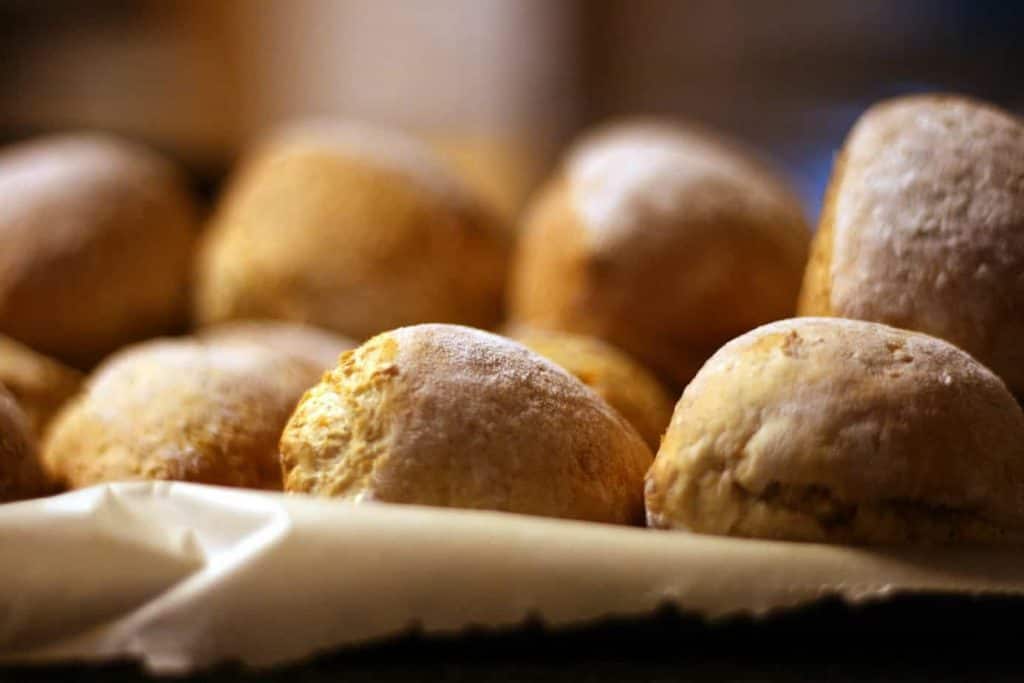 Ok, so the ingredients list for this gluten free roll recipe is long, but don't let that turn you off on it. It's a really quick recipe. I promise you, getting all the ingredients out and prepped is the longest part! Once everything is out, the rest is downhill – just mixing and portioning them in a muffin tin.
They are yeast rolls, but they don't need rise time. They'll be ready faster than you can get dinner out of the oven!
For even more gluten free roll and bread recipes, head over to our Recipes page to search for your favorites.
[box type="note" fontsize="15" radius="10"]If you make any of these Easy Gluten Free Rolls, tag me on Instagram @gluten_free_bread and use the hashtag #glutenfreebread[/box]