It's the day after the holidays or a big party and you have a lot of delicious meats left over – turkey, ham, even beef. Sandwiches for days right? While I can't help you with your leftovers (we've had our fill ?), I can offer an alternative to that ordinary sandwich bread… Perk up your leftover meat with these healthy and delicious French bread rolls. They'll make any roast beef, turkey or ham sandwich come alive. And taste soooo much better than plain old white bread!
I'm a big fan of quick and easy bread recipes (see this one and that one), so bread recipes that come together quickly have a special place in my recipe book. This might earn a special place in your recipe book too!
These gluten free French bread rolls have a lovely, dense interior and crusty exterior; they're firm enough to hold up to mayonnaise or sandwich fixings, but tender enough to eat by themselves. And they're good for you too – with heart-healthy olive oil and egg whites – your resolutions will not be swayed with this recipe!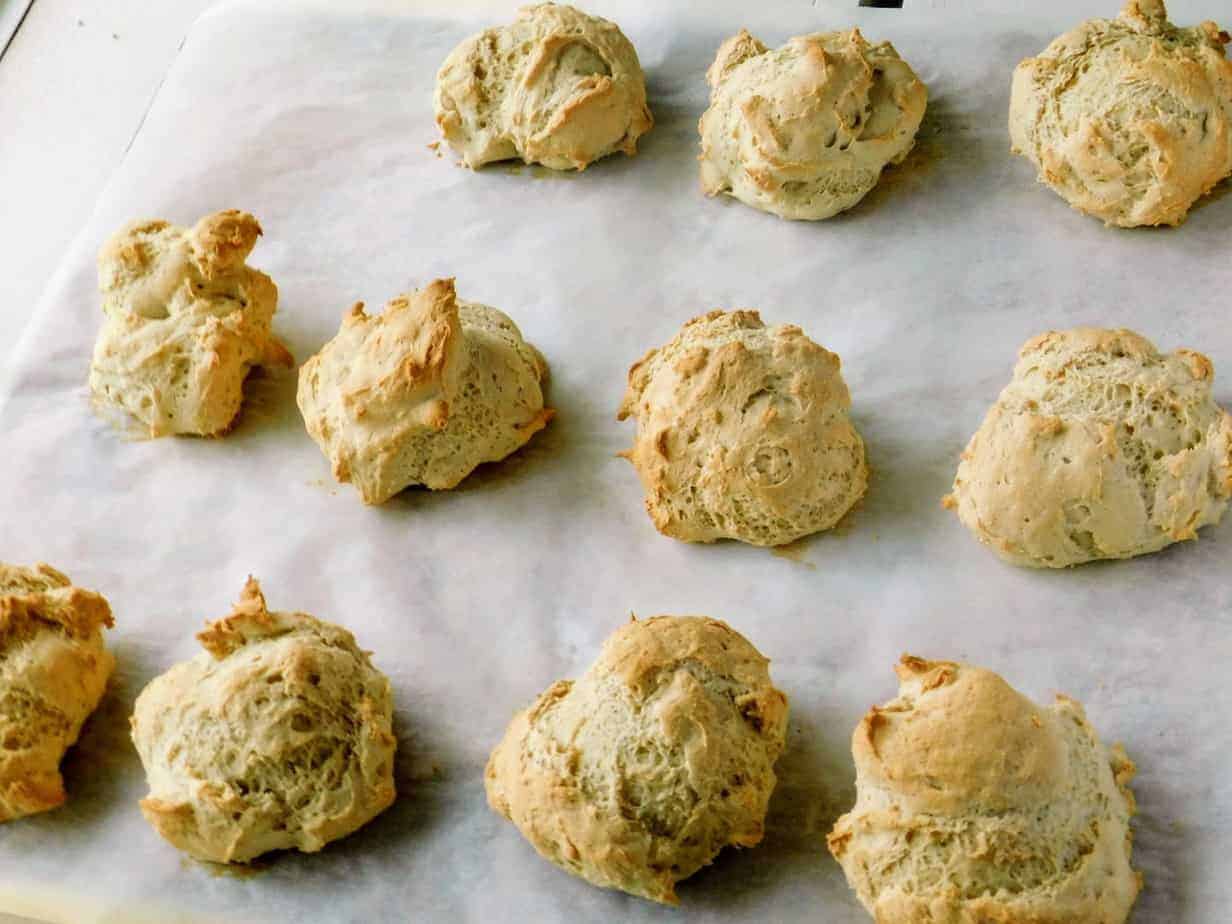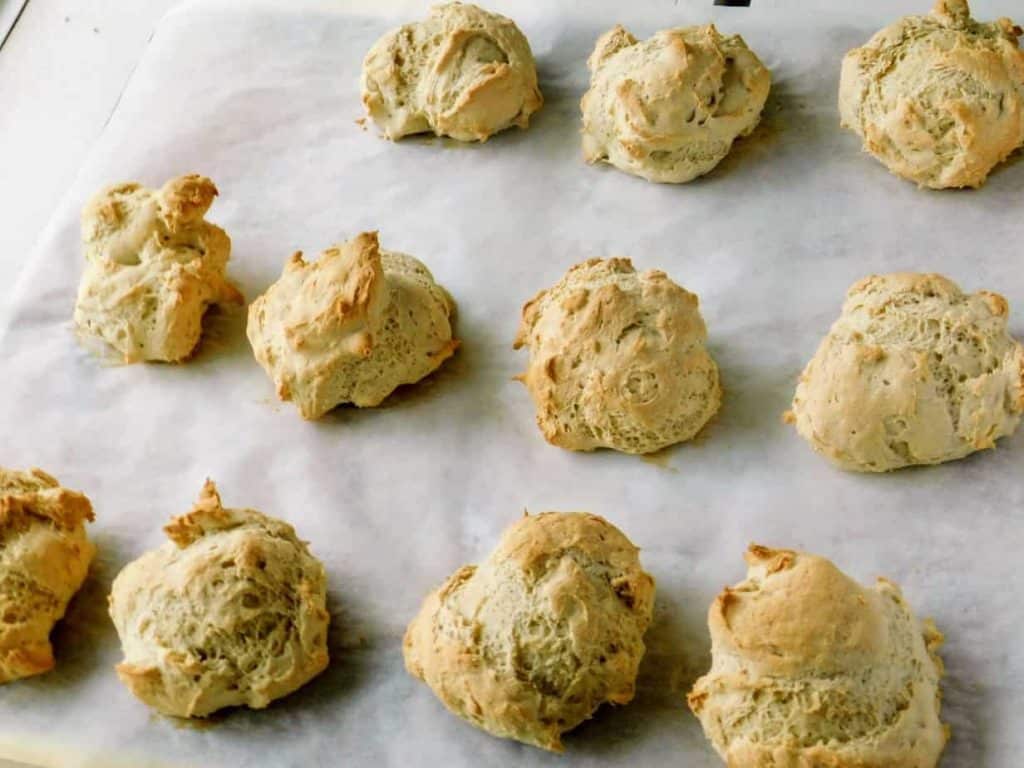 Although they're super easy to make, these tips will ensure you bake up the most perfect rolls each and every time.
[icon type="vector" icon="momizat-icon-pushpin" size="32″ hover_animation="border_increase" ]Start with all ingredients at room temperature
If you're like me and store all your gluten free flours in the refrigerator, you'll want to allow a bit of time for them to come to room temp. Eggs can be brought to room temperature quickly by floating them in a bowl of warm water.
[icon type="vector" icon="momizat-icon-pushpin" size="32″ hover_animation="border_increase" ]The oven should be cold when you put the pan inside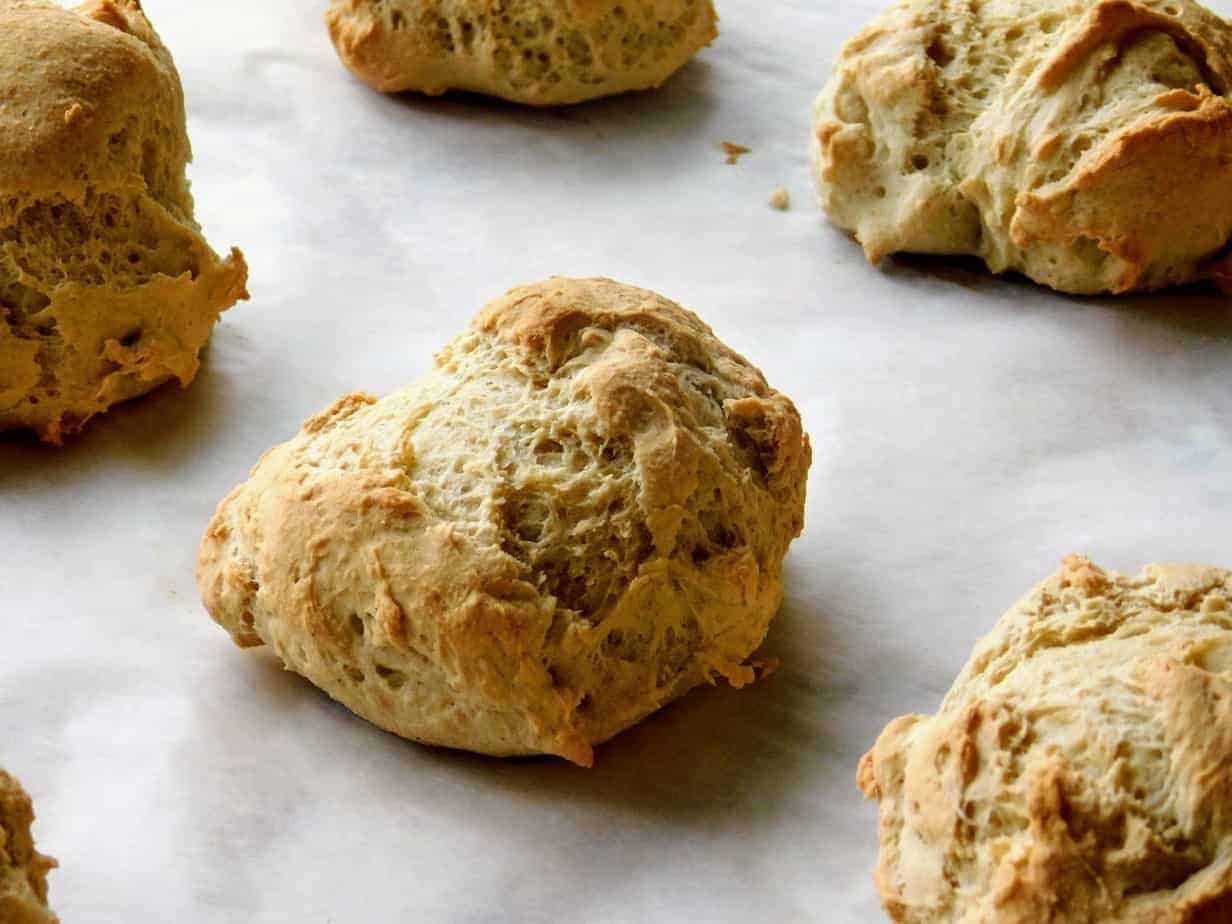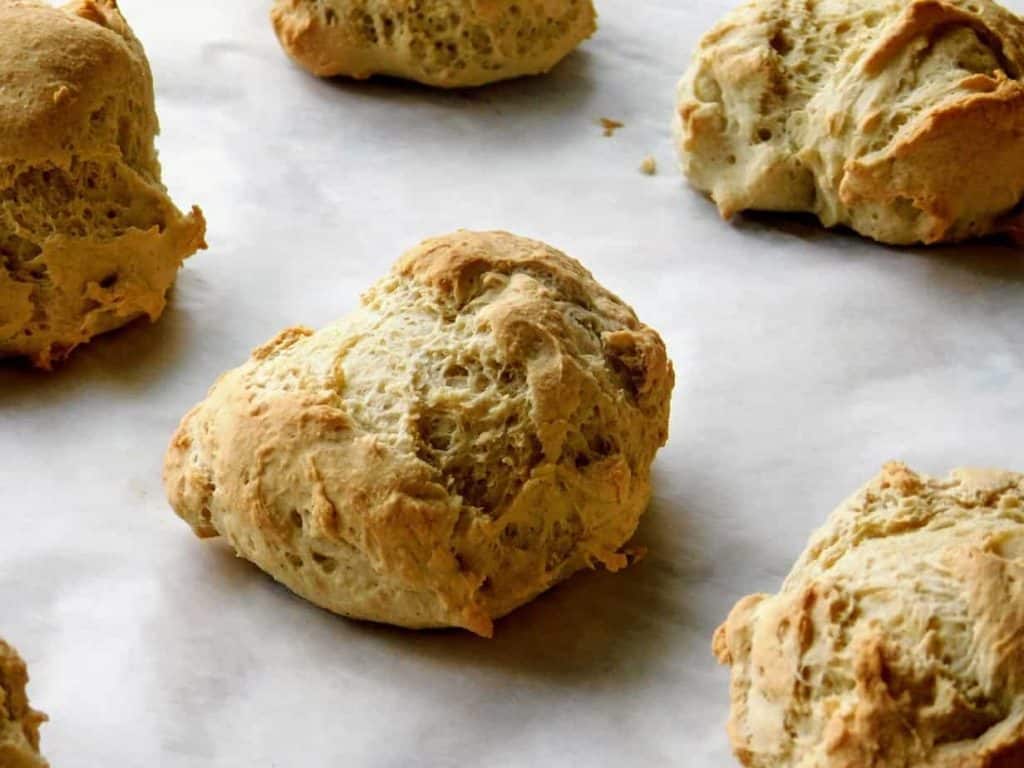 A cold oven is the secret to these rolls. It's the technique that creates a nice crusty outside and a deliciously tender inside.
[icon type="vector" icon="momizat-icon-pushpin" size="32″ hover_animation="border_increase" ]The combination of flours is important
This combination of flours is a proven winner. Swapping any one of them out with another flour or starch may not give you the same results.
Healthy Gluten Free French Bread Rolls
Yield: 10 – 12 rolls

Ingredients
¾ cup sorghum flour (here's another recipe to use sorghum flour in)
¾ cup millet flour
1 cup potato starch
½ cup tapioca starch
1 ½ tsp. salt
1 Tbls. white sugar
2 tsp. xanthan gum
1 ½ Tbls. Instant yeast
1 Tbls. Olive oil
3 egg whites
1 tsp. apple cider vinegar
1 cup warm water (110°F)
Directions
1. In the bowl of a stand mixer, add the flours, starches, salt, sugar, xanthan gum and yeast. Mix lightly to thoroughly combine.
2. In a separate bowl, mix together the olive oil and egg whites.
3. Add the egg mixture to the mixer bowl and mix for 20 seconds.
4. Add the vinegar and water and let your mixer run for 2 minutes to create a soft and fluffy looking batter.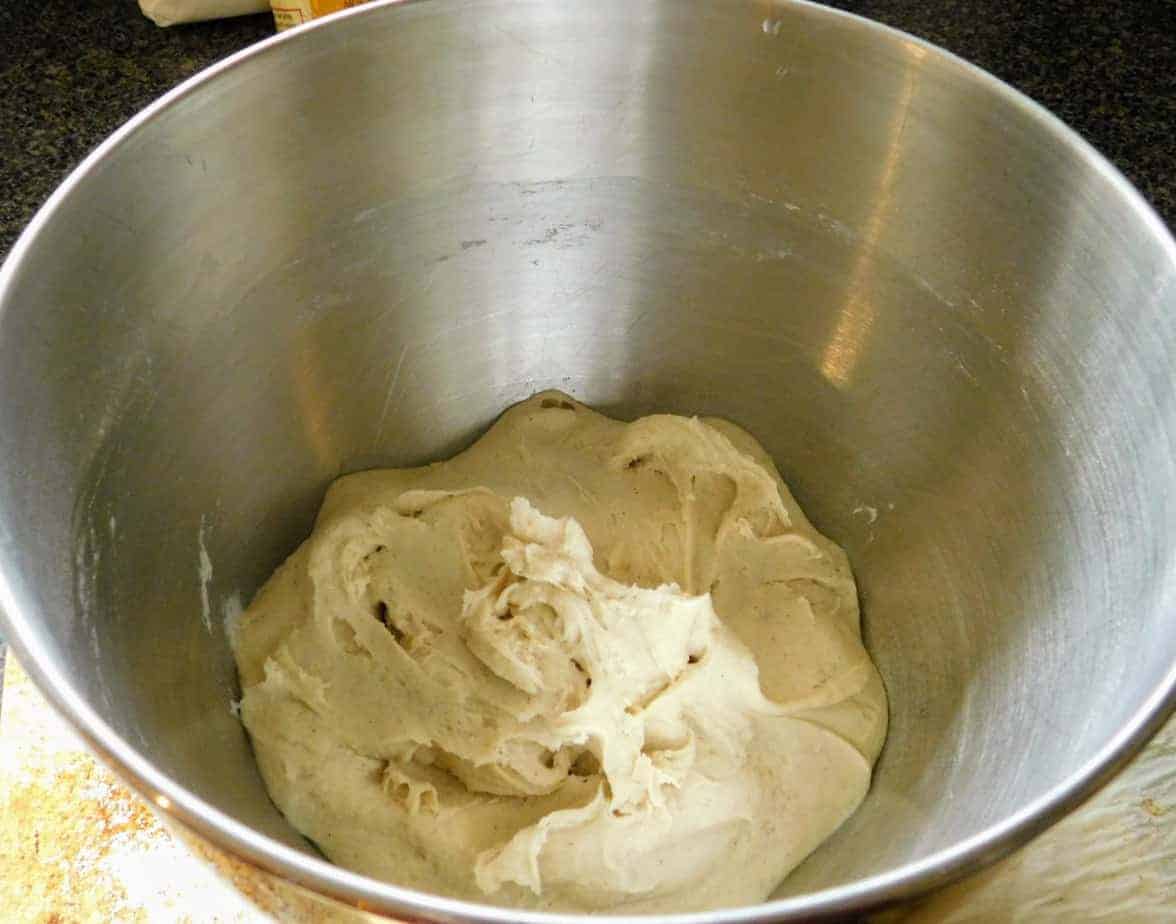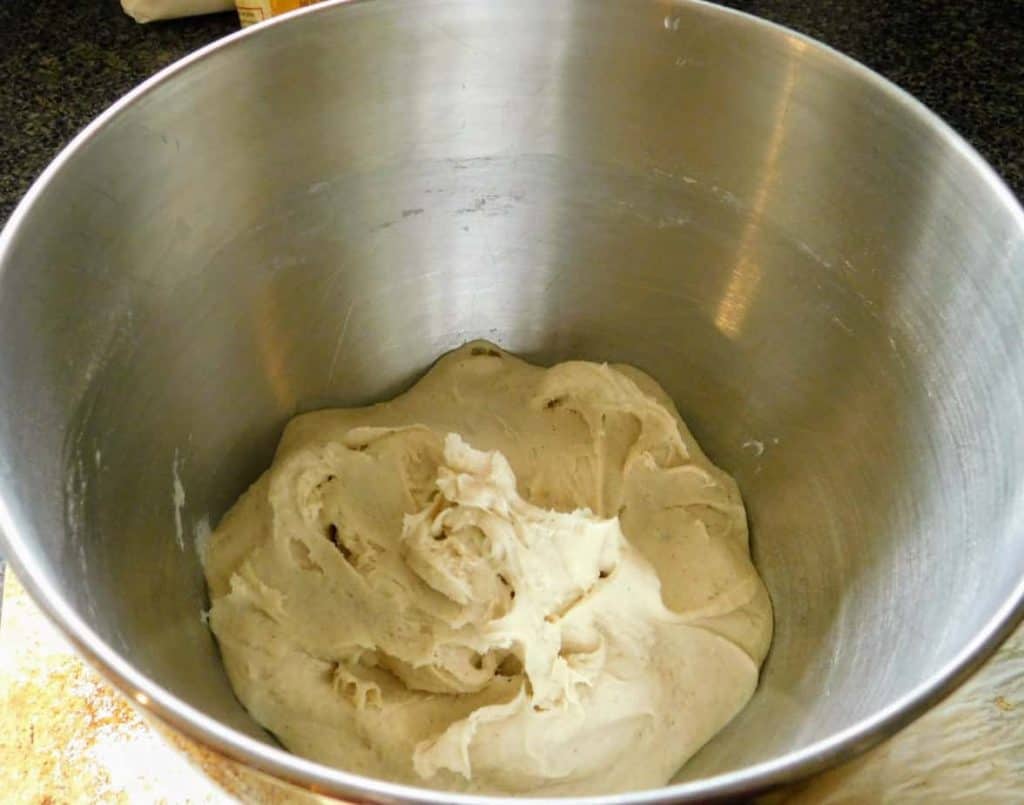 5. Using a large spoon, scoop 10 – 12 equal portions onto a greased or paper lined baking sheet.
6. Place the cookie sheet into the cold oven and turn the temperate to 400°F.
7. Bake the rolls for 20 – 25 minutes (Start checking at 20 – mine took 23 minutes exactly). The rolls should have a nice golden brown color.
8. Remove from the oven and serve immediately.