I'm convinced that you can never have too many recipes for really good white sandwich bread. No matter how many different breads I make, there's always something about a soft, yeasty, traditional white bread that just draws my attention.
Maybe it's the versatility of it or maybe it's the texture or maybe it's that even with a similar name (see Versatile Gluten Free Sandwich Bread for the Bread Machine) the loaves are still different… in any case, I am so excited to share this recipe with you.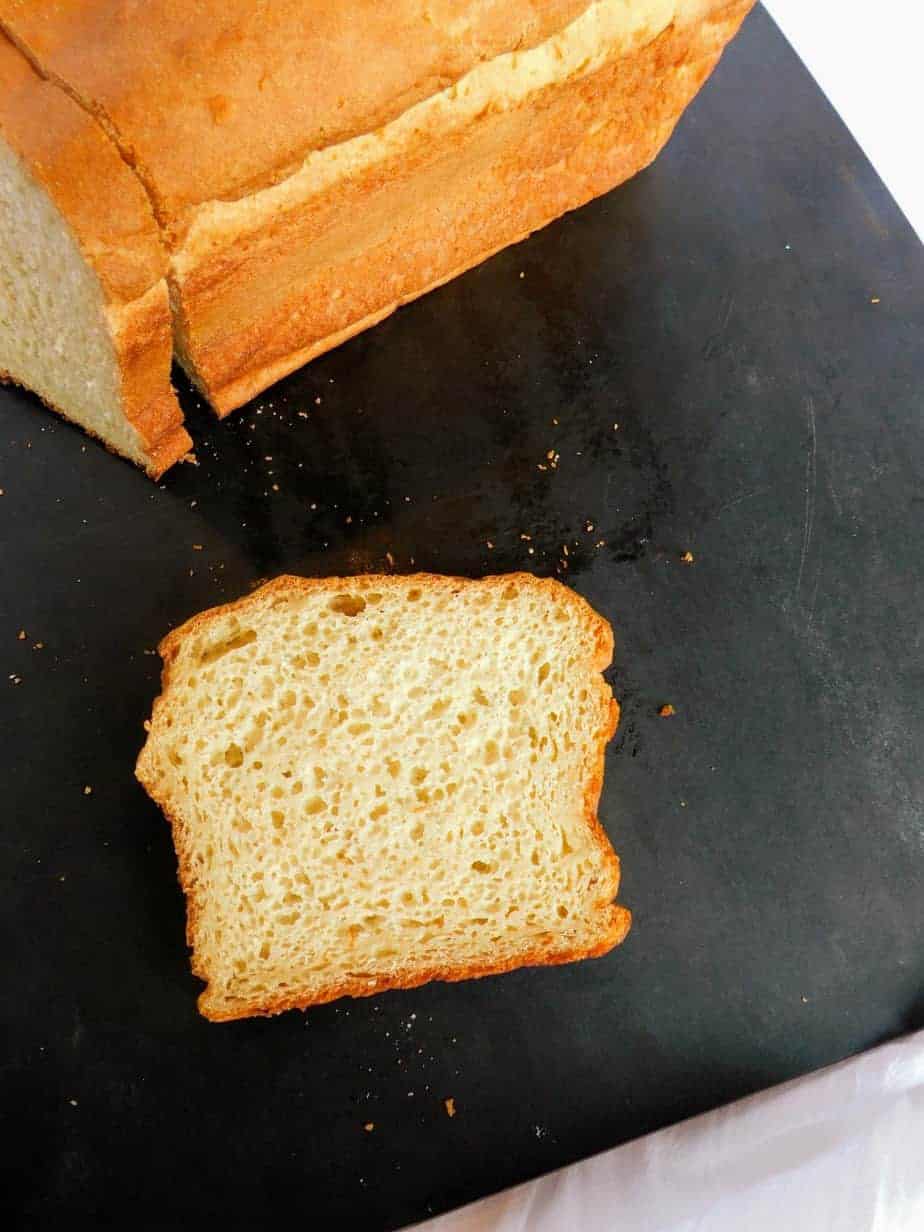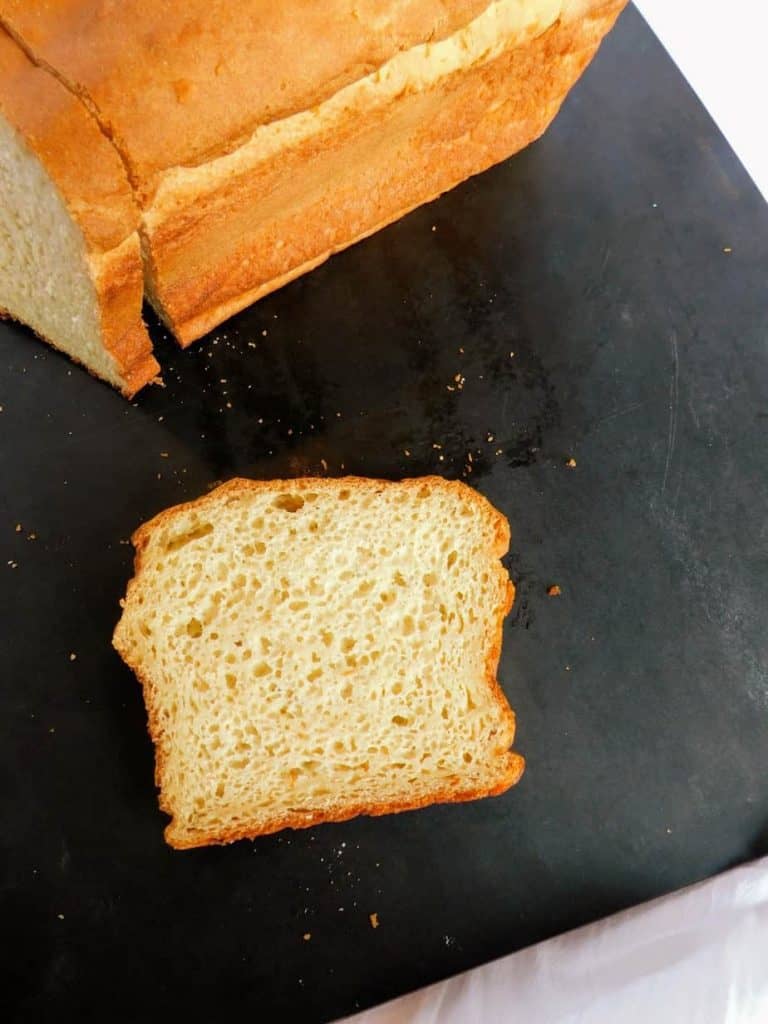 The dough mixes up nicely and looks similar to a quick bread batter.
The end result is a soft, but nicely textured loaf of traditional gluten free white bread that you could have in a sandwich, for toast or just slice and eat by itself.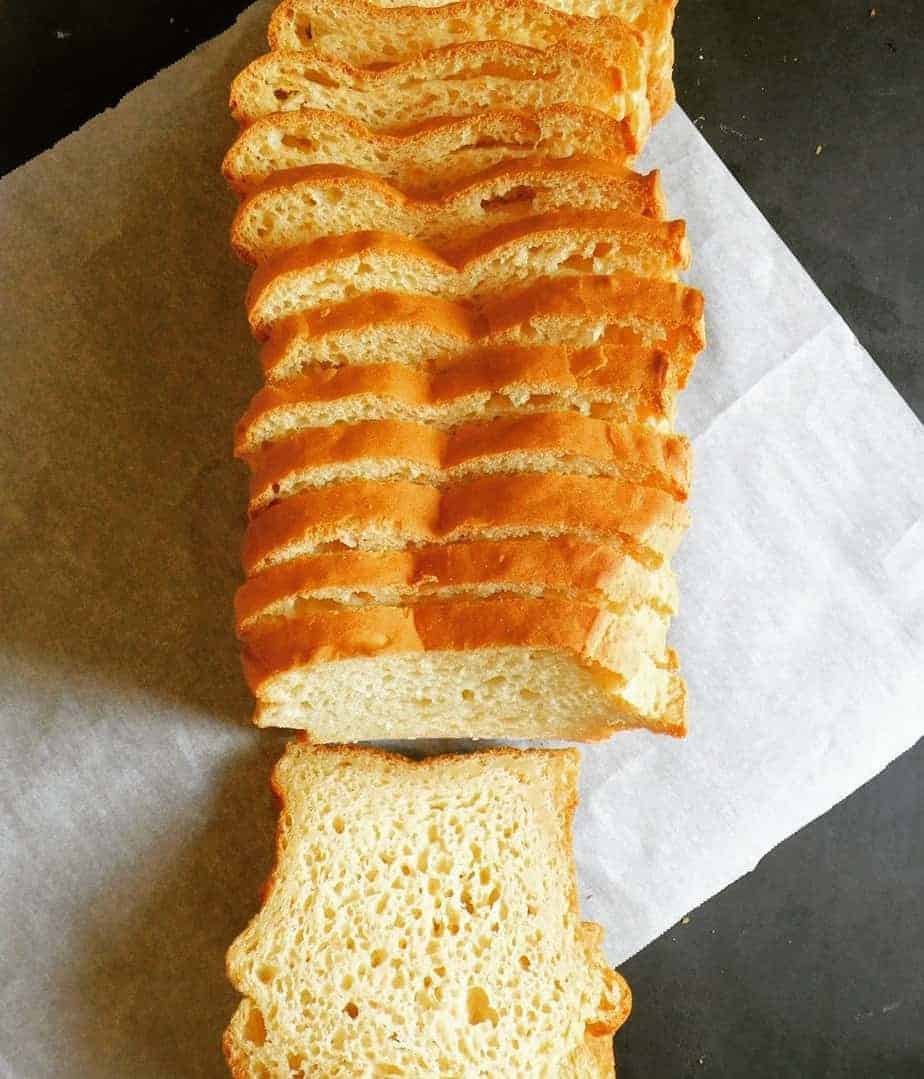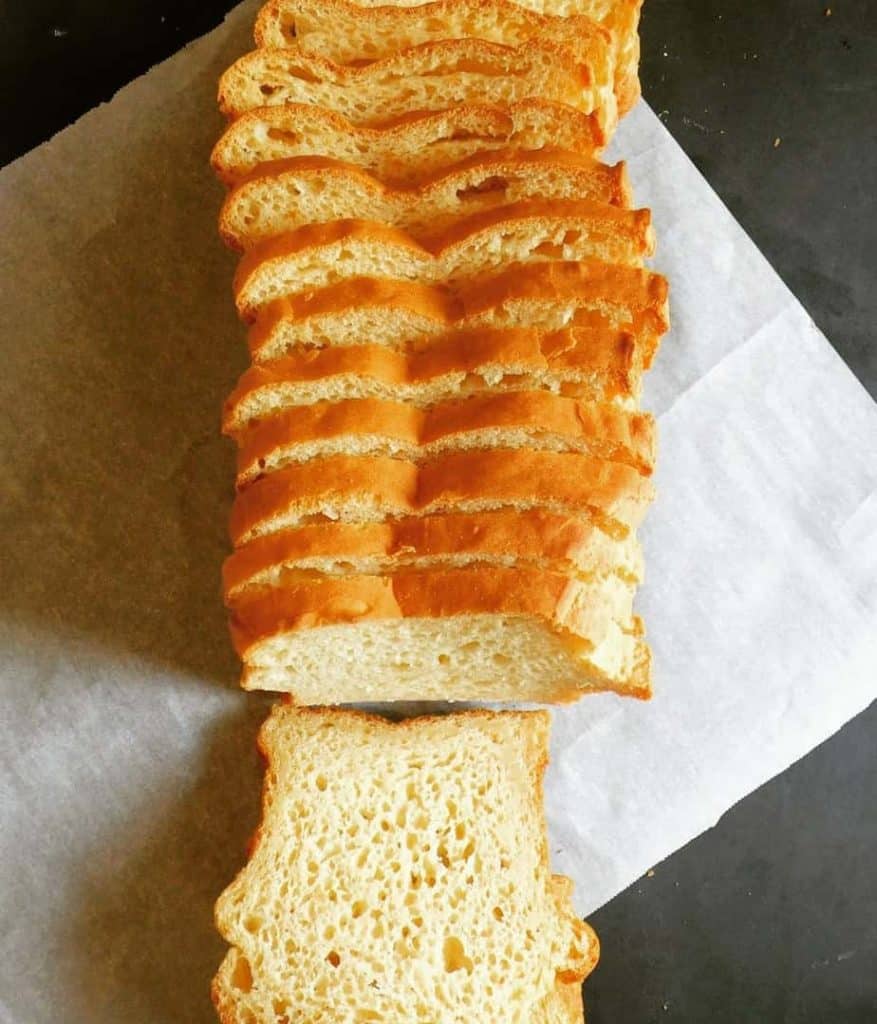 Because you can never have too many bread recipes, right?!
Traditional Gluten Free White Bread
Ingredients
Yeast mixture:
1½ cup water
4 Tbls. agave (or honey)
2½ tsp. active dry yeast
Dry Ingredients:
3 cups Gluten Free Bread's light flour mix
2 tsp. xanthan gum
4 tsp. baking powder
1 tsp. salt
Wet Ingredients:
2 tsp. apple cider vinegar
¼ cup oil (in a measuring cup, use half vegetable oil and half olive oil)
2 eggs
Directions
1. Proof the yeast: In measuring cup, measure the water and heat it 100°F. Add the agave and stir to mix. Add the yeast and stir gently. Set aside for 10 minutes to proof. (The mixture will get foamy.)
2. In a medium sized bowl, add the dry ingredients and mix with a whisk until fully combined.
3. In a stand mixer, add the apple cider vinegar, oil mix and eggs. Beat just to mix.
4. Add the proofed yeast to the wet mixture and beat again for just a few seconds.
5. All at once, add the dry ingredients and beat on medium for 3 minutes. The batter will look more like quick bread batter than a yeast dough.
6. Oil and flour a 9 x 5 loaf pan.
7. Scrape the batter into the loaf pan and smooth the top. Note: Smoothing the top is essential because the dough will not 'fill out' during the rise time. The way the dough looks at this point is the way it will look once it's baked.
8. Set the pan in a warm spot away from drafts and let it rise for 25 minutes.
9. Preheat your oven to 375° F.
10. Bake the bread for 40 minutes or until a thermometer registers 210°F. Note: you'll need to cover it with foil at about 30 minutes in to baking time if you don't want the crust to get too dark.
11. Turn the loaf out onto a baking rack to cool completely. To prevent it from sinking too much, lay the bread on it's side to cool for about 10 minutes. Then flip to the other side for another 10 minutes, then set it right side up to finish cooling.
Enjoy!