One of the hardest things about making gluten-free bread at home comes from the time that is required to make it. While the actual preparation and baking times aren't substantial on their own, if you eat a lot of the bread, continuing to bake it as needed can begin to feel like a chore.
Thankfully, there is a bread  that is not only totally free of flour, it freezes like a dream so you can bake a few loaves up ahead of time and not have to worry about running out mid-week.
In lieu of flour, this recipe uses seeds, nuts and gluten-free rolled oats, making it a delightful and healthy option that will keep you feeling nourished. Enjoy it for breakfast, lunch, or even as a quick ready-to-go snack, and you won't have to worry about scrambling to put something together.
Be careful though, this bread is so delicious, any loaves you bake ahead of time are in danger of being gobbled up!
Make Ahead Flour Free Gluten-Free Bread
Ingredients: 
1 cup sunflower seeds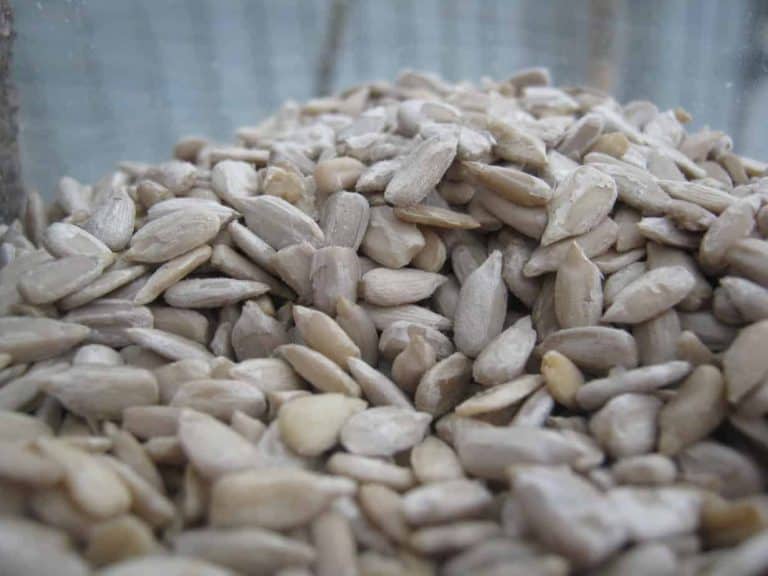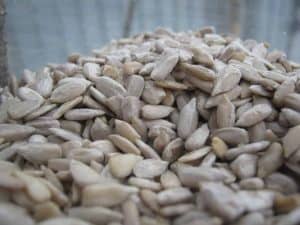 ½ cup flax seeds
½ cup sliced almonds
1 ½ cups gluten-free rolled oats (make sure they're gluten free)
2 Tbsp. chia seeds
3 Tbsp. psyllium husk powder
½ tsp. if using course sea salt
1 Tbsp. honey or pure maple syrup
3 Tbsp. melted coconut oil
1 ½ cups water
Directions:
Line a 9 x 5 bread pan with parchment paper on all sides, making sure you leave about 2″ of the paper hanging over the sides. Set aside.
In a large bowl, combine the sunflower seeds, flax seeds, sliced almonds, rolled oats, chia seeds, psyllium husk powder and sea salt. Stir the mixture together well.
Add wet ingredients to the dry ingredients and stir together, if the mixture is too hard to stir, add 1-2 Tbsp. of water.
Transfer the mixture to the prepared bread pan and smooth the top using the back of a spoon.
Allow the bread to sit on the counter for 2 hours (or all day or overnight). Just throw a light cover on it if you let it sit overnight.
When you're ready to bake it, bake at 350°F for 20 minutes. Then remove the pan from the oven.
Using the overhanging parchment paper, lift the bread from loaf pan and place it upside down directly on the rack. Peel all the paper off and bake it for another 30-40 minutes.
Bread is done when it sounds hollow when tapped.  Let it cool completely before slicing (don't be tempted to slice before its cool!).
Store the bread in a tightly sealed container for up to five days. If you have any left, it freezes very well too – just wrap it well and freeze.
This bread is excellent toasted with jam or jelly, and some delicious nut butters are absolutely divine with it.
Enjoy!
Next up - How about some Melt-in-Your-Mouth Gluten-Free Dinner Rolls in a Bread Machine?