It must be strawberry season because fresh, plump strawberries are everywhere! And these gluten free strawberry desserts are a colorful reminder of just how delicious a bountiful berry dessert can be.
From breads to cookies to pies to shortcakes, these gluten free strawberry desserts are loaded with the irresistible goodness of strawberries - a wonderful way to say 'Hello Summer!' Picking favorites is impossible, but gluten free strawberry shortcakes and gluten free strawberry muffins are definitely at the top of the list!
Amazing List of 23 Gluten Free Strawberry Dessert Recipes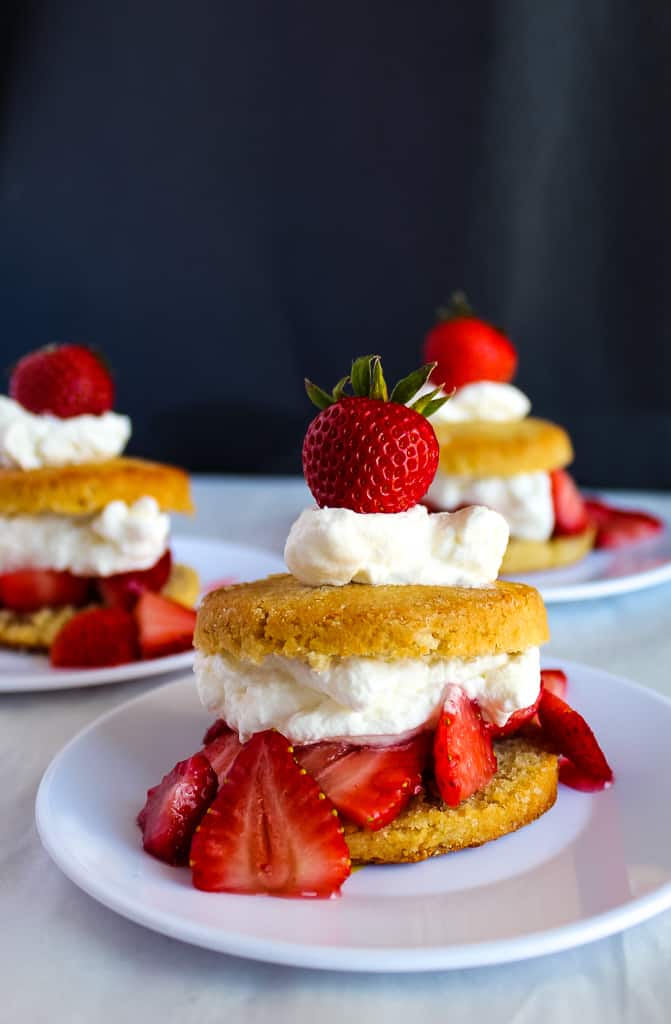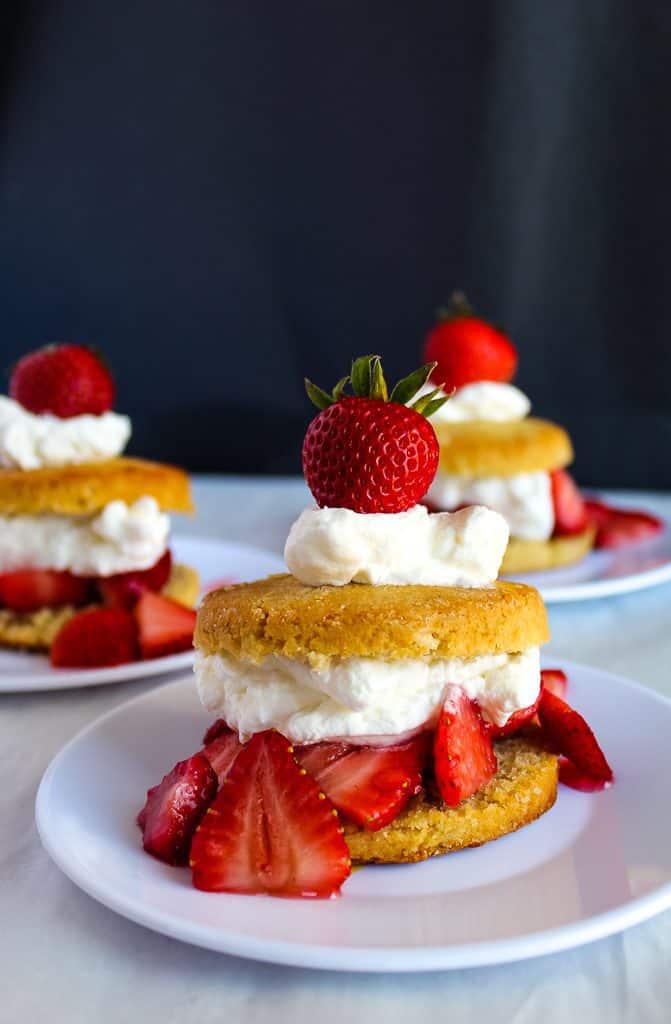 Gluten Free Strawberry Shortcakes
Enjoy these shortcakes with homemade whipped cream and you may want to snag seconds before everyone else does!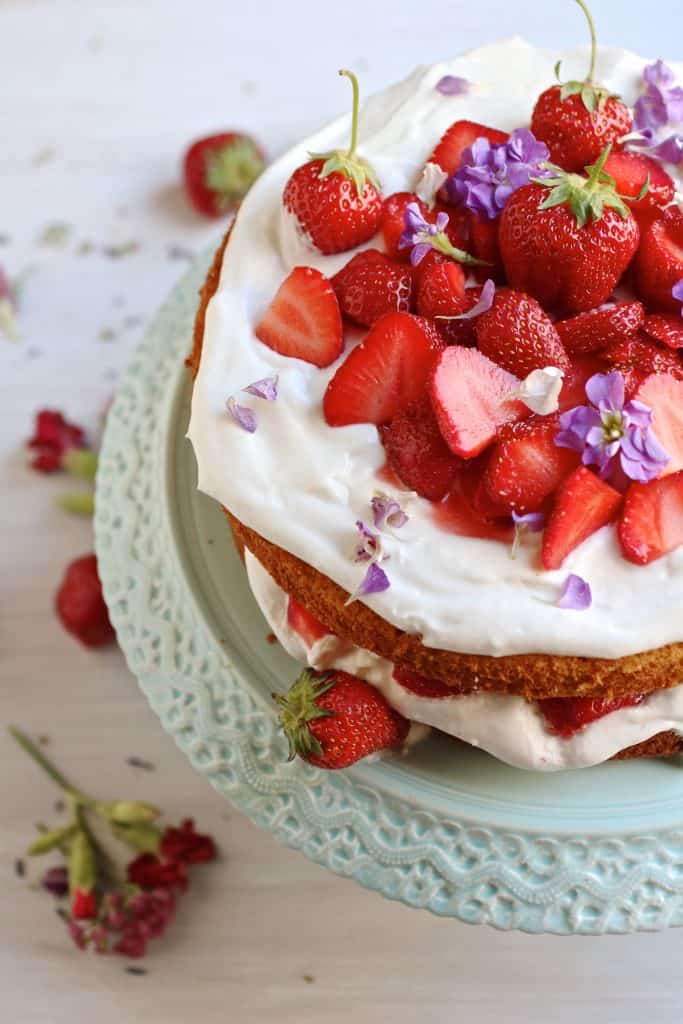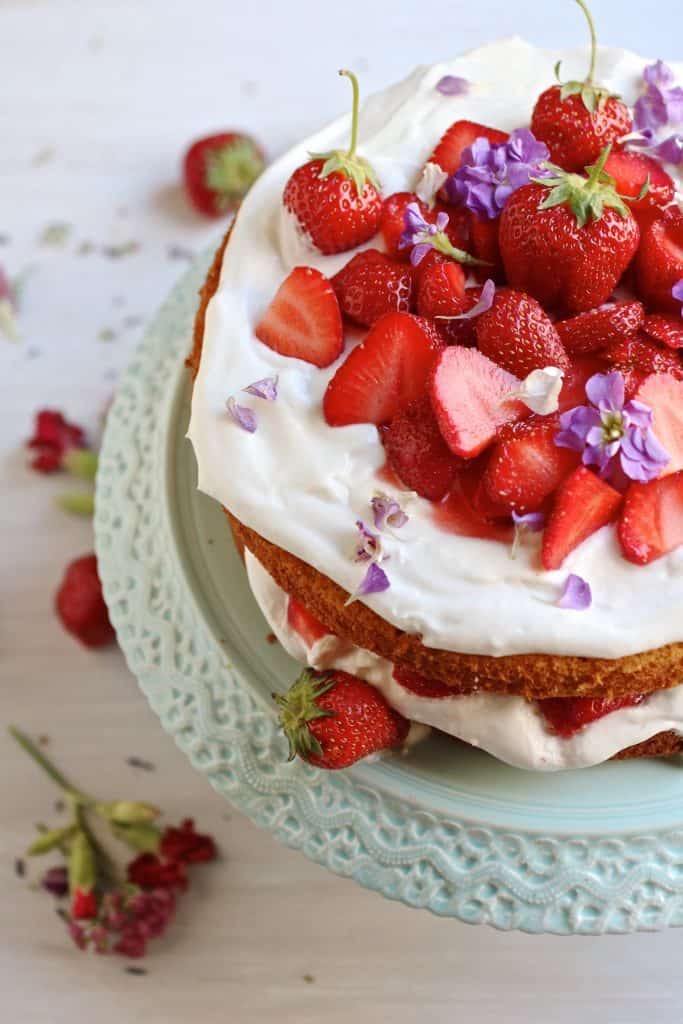 Gluten Free Strawberry Almond Cake with Coconut Whipped Cream
This light fluffy cake is a strawberry dream with a simple cake and finger licking delicious whipped cream.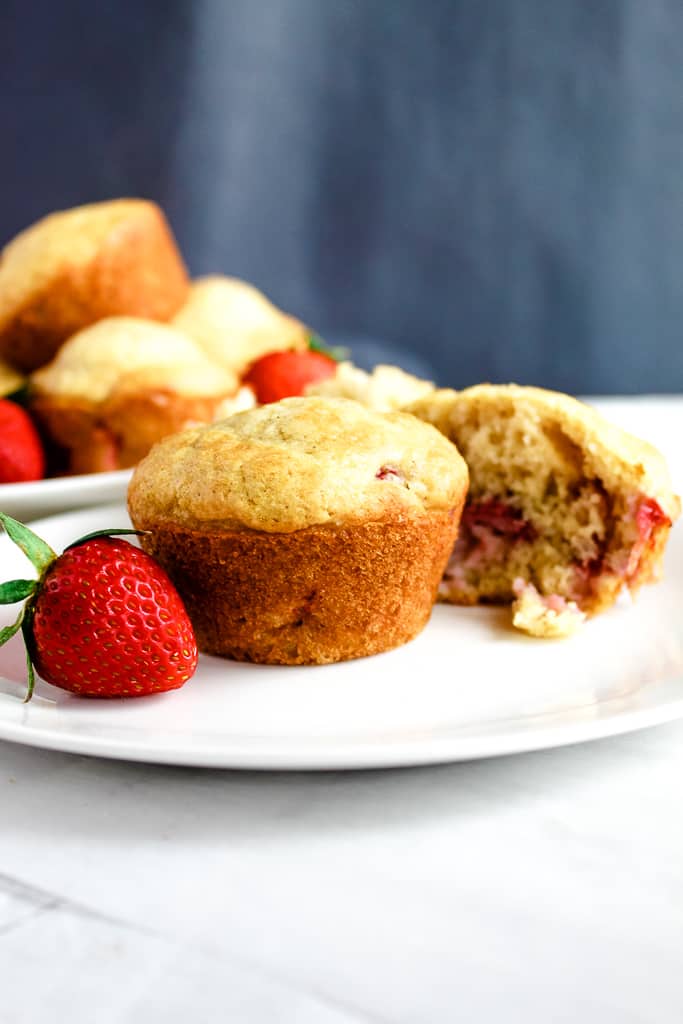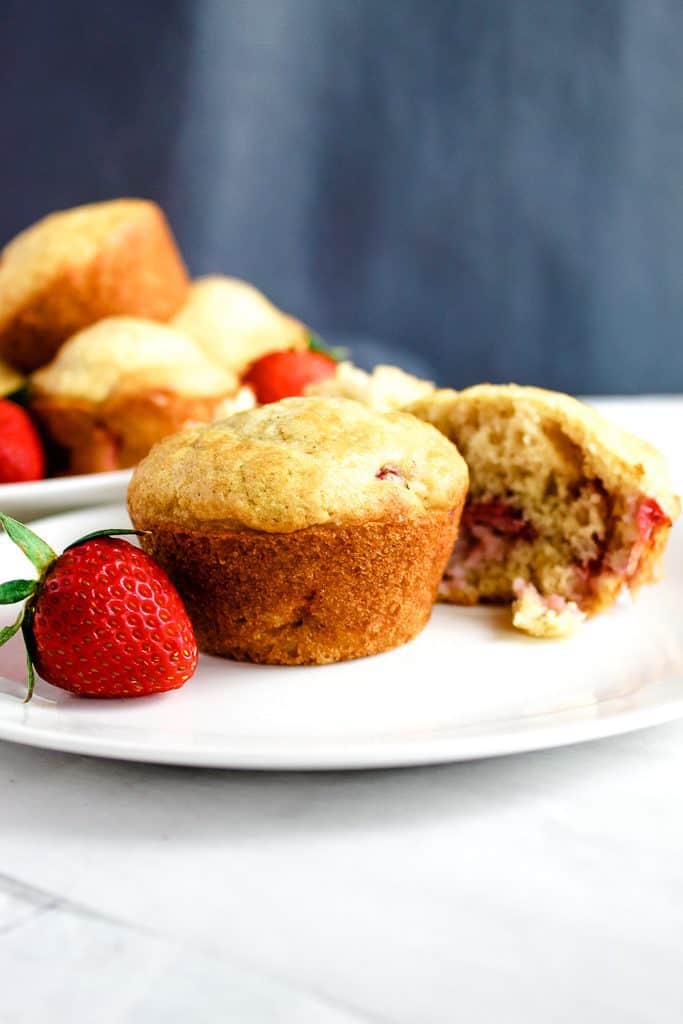 Gluten free Strawberry Muffins
Lightly sweetened with fresh strawberries, these muffins make a perfect breakfast or a delightful afternoon snack.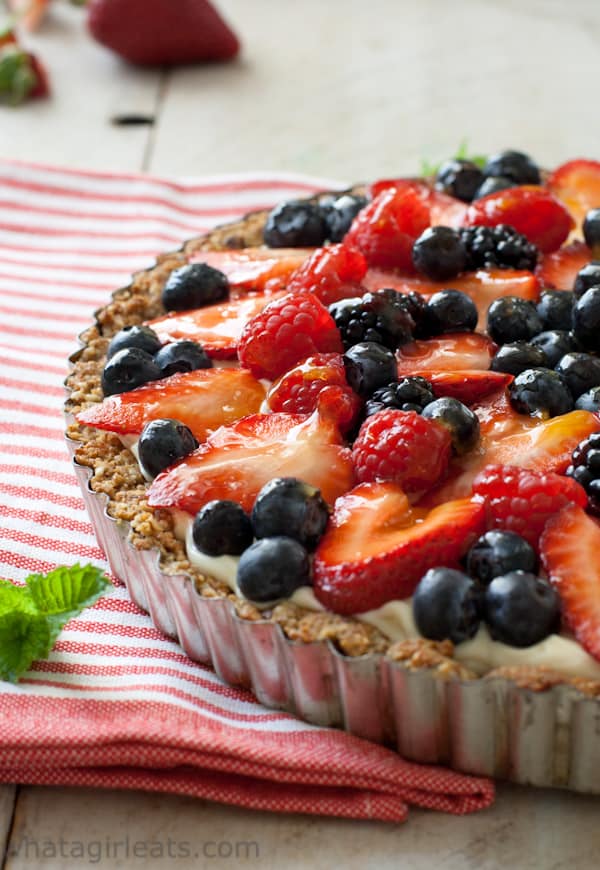 Grain Free Red, White and Blue Berry Tart
Who wouldn't go gah-gah over this tart? It's full of delicious berries with no baking required!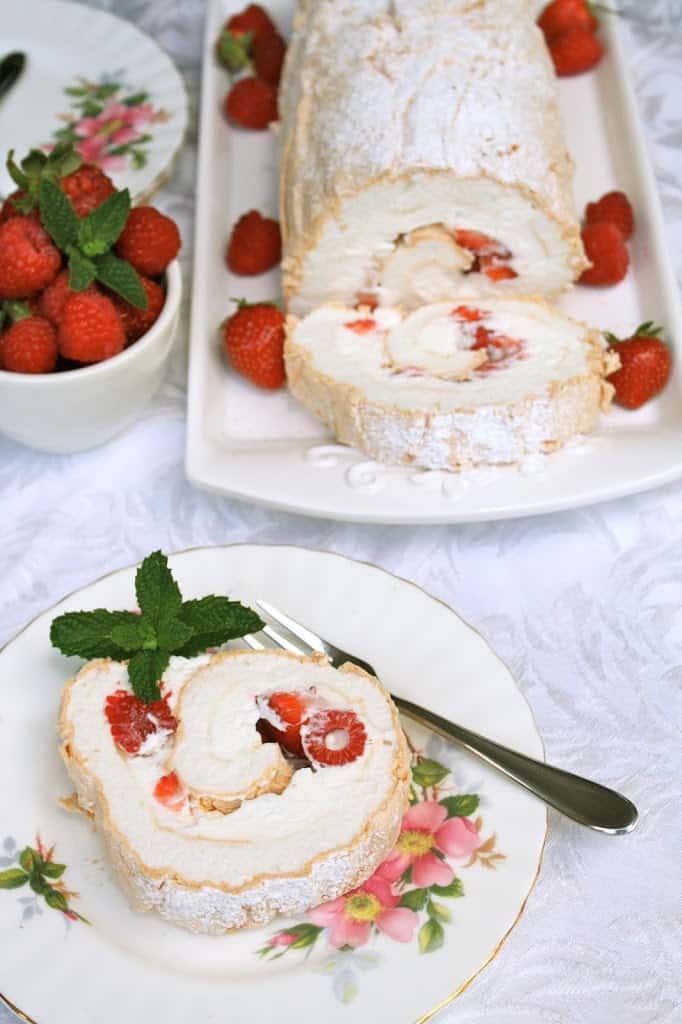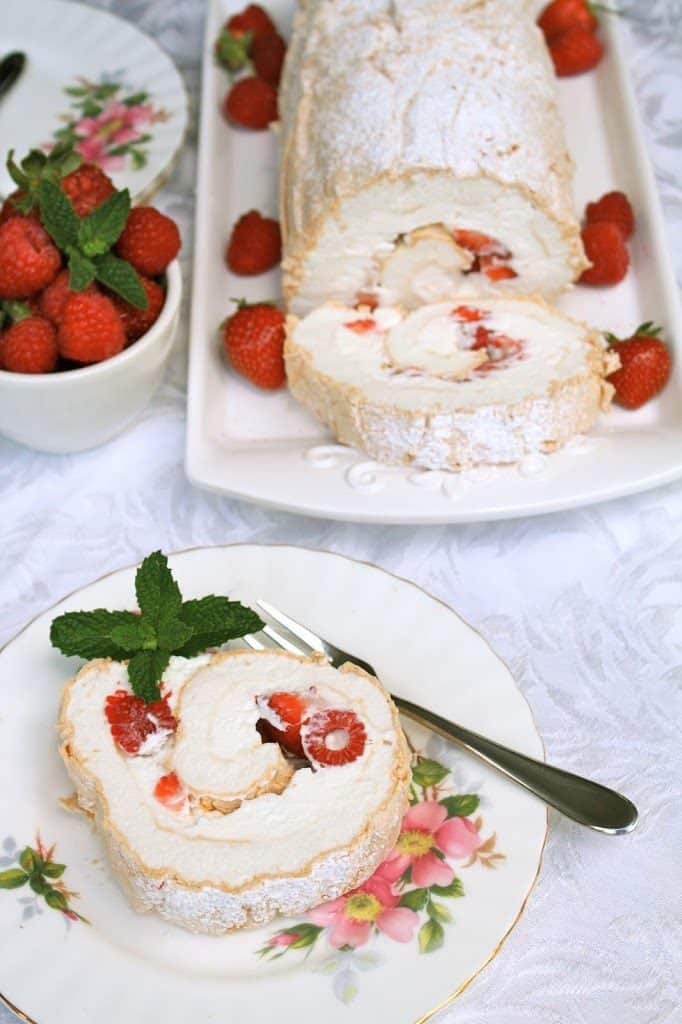 Summer Berry Meringue Roulade
Even though the name sounds fancy, it's a really a dessert for any time. And you can even make it ahead of time and refrigerate until serving.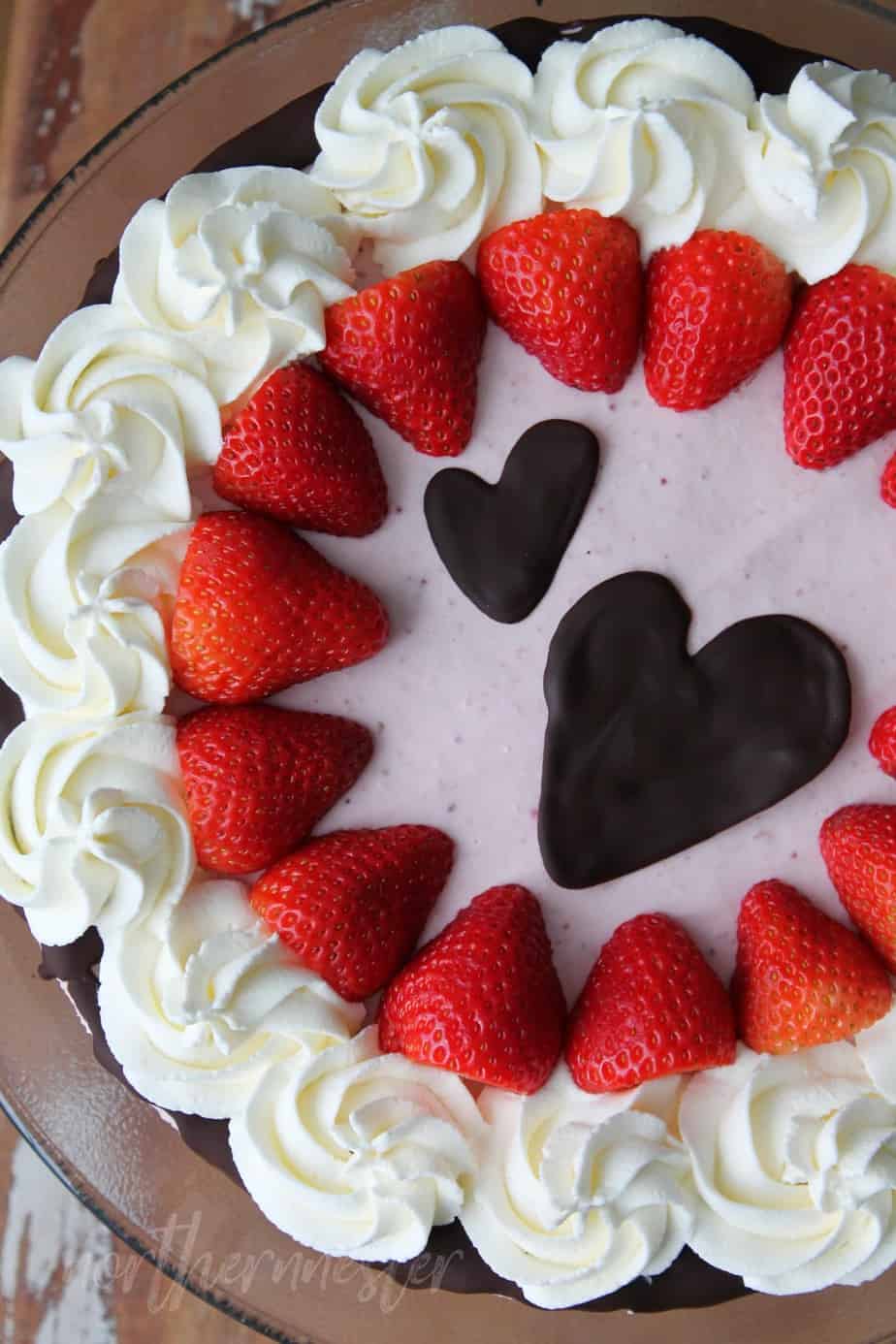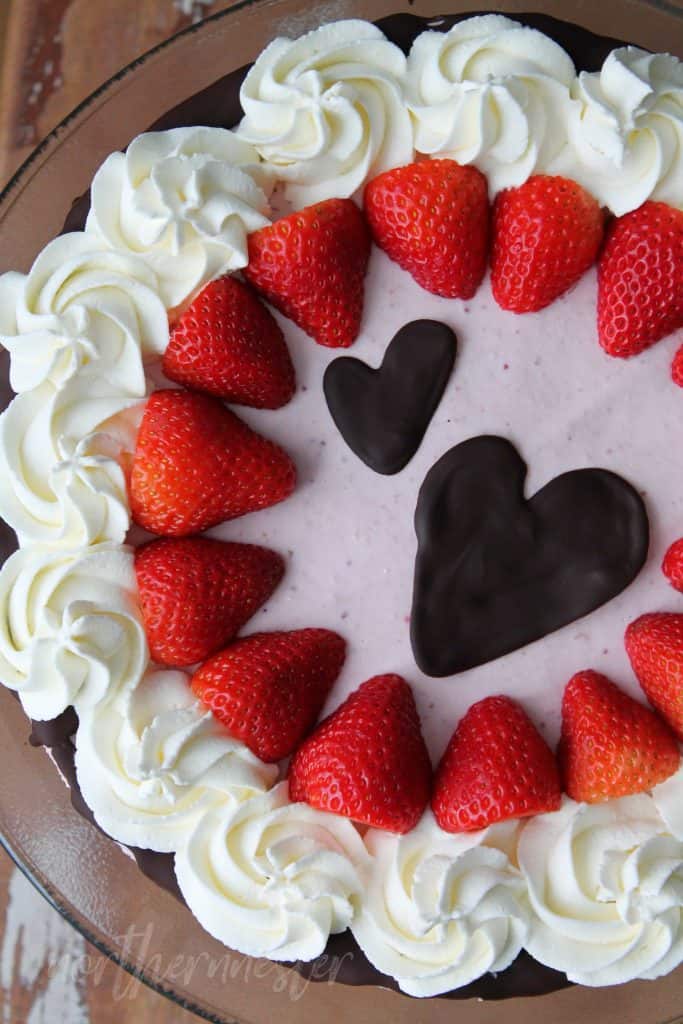 Low Carb Strawberry Cheesecake
This cheesecake is beautiful, decadent and a no-bake delight. Don't let those chocolate hearts fool you, this dessert is easy to make!
Strawberry Cheesecake Strawberry Bites
This unbelievably easy dessert has us all rushing out to buy a big container of strawberries. Bet they would be delicious alongside a plate of gluten free strawberry cake mix cookies too!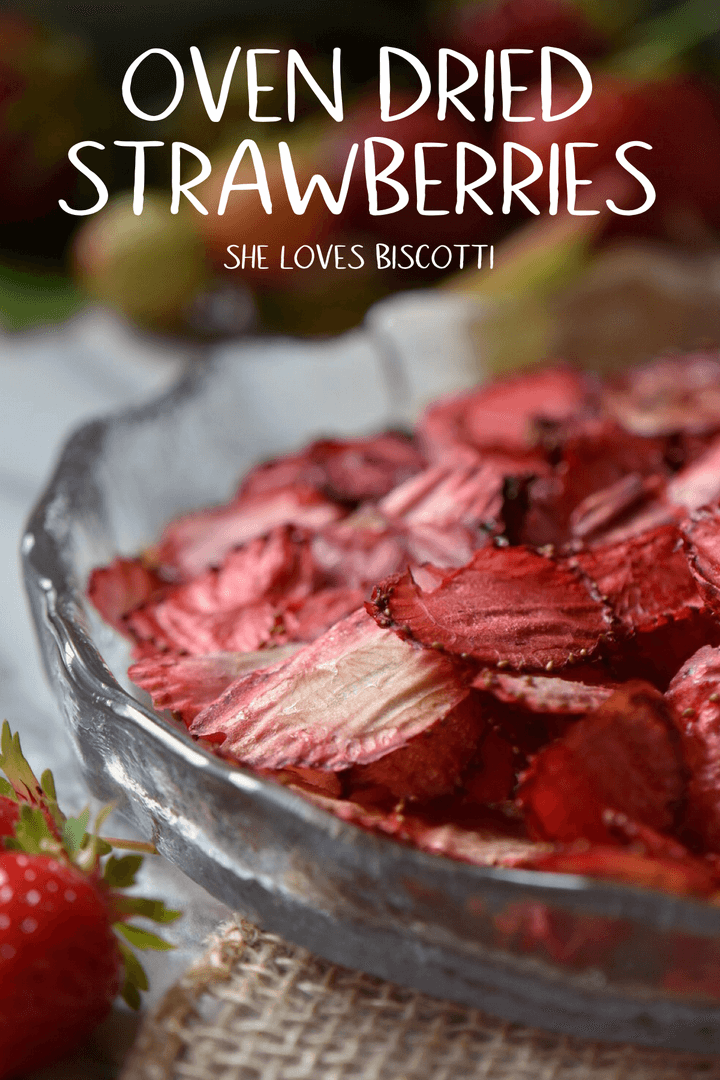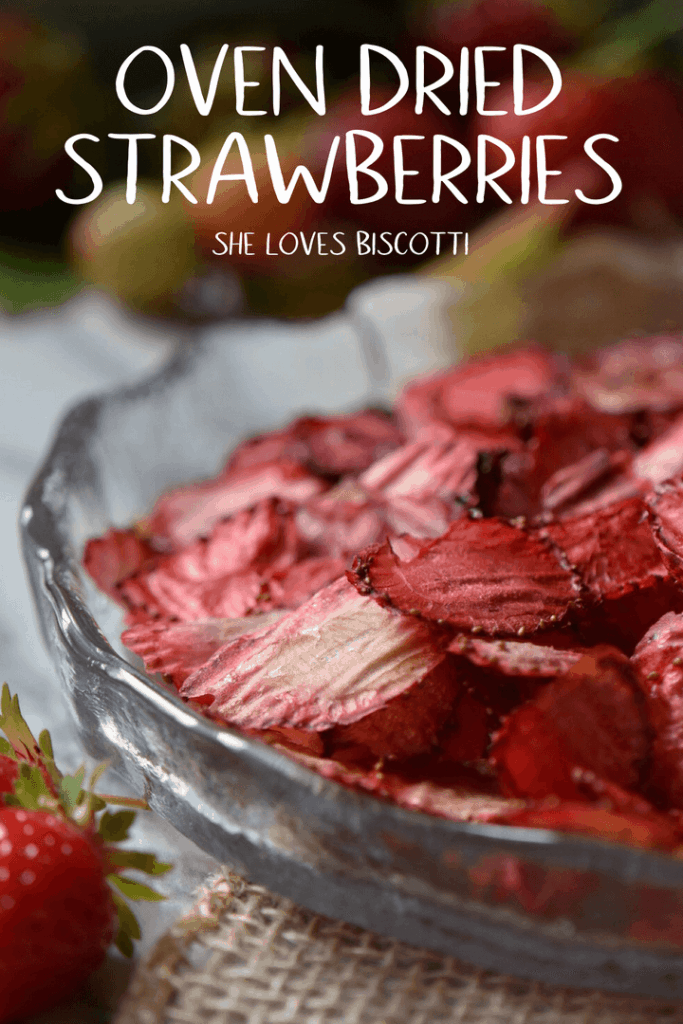 Oven Dried Strawberry Chips
This healthy 'chip' alternative is deliciously sweet and easy to make. A bowl of these and a tv night sounds like a great pair.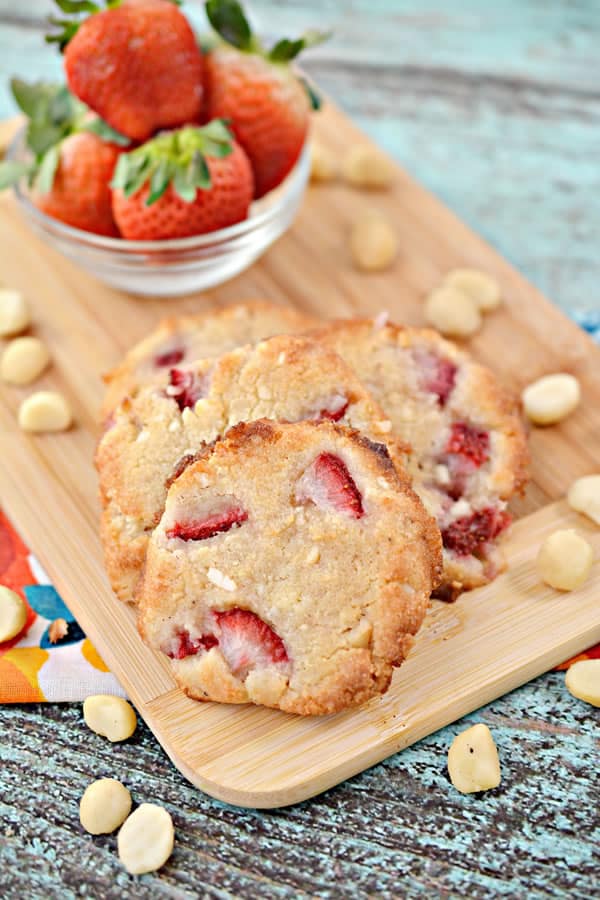 Low Carb Strawberry Cookie
These cookies not only look yummy, but are crispy, crunchy and sweet. And who doesn't love a secret ingredient... macadamia nuts in this case! They're also keto, low carb and sugar free.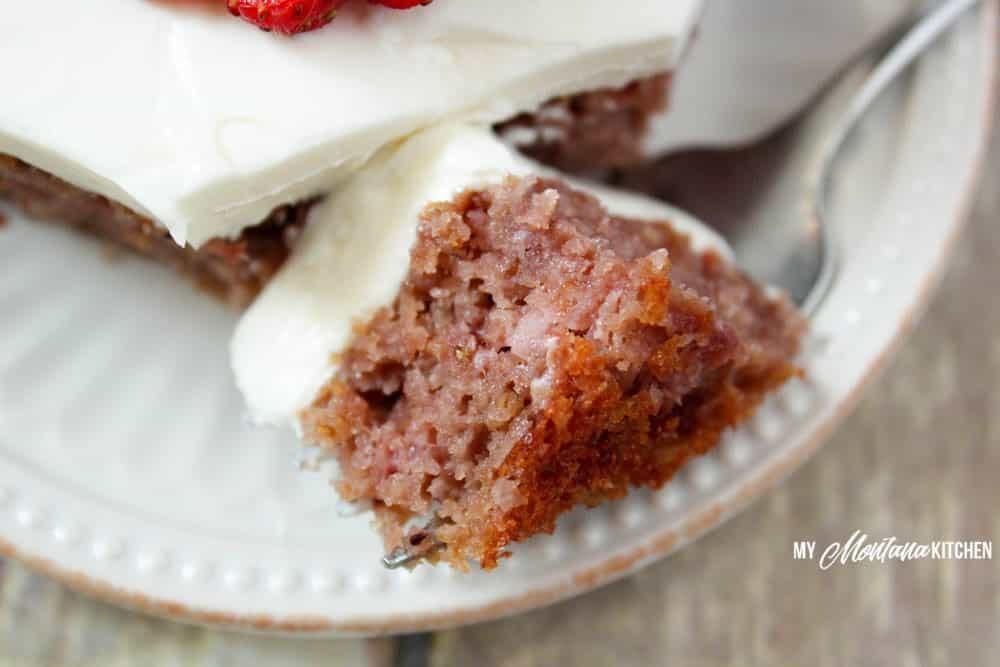 Strawberry Cake
A thick topping of cream cheese icing puts this cake over-the-top tasty. The cake is easy to make and is not just gluten free, but low carb too. And with protein powder and sugar replacer, it has all the makings of a healthy treat that you'll want to serve any time of year.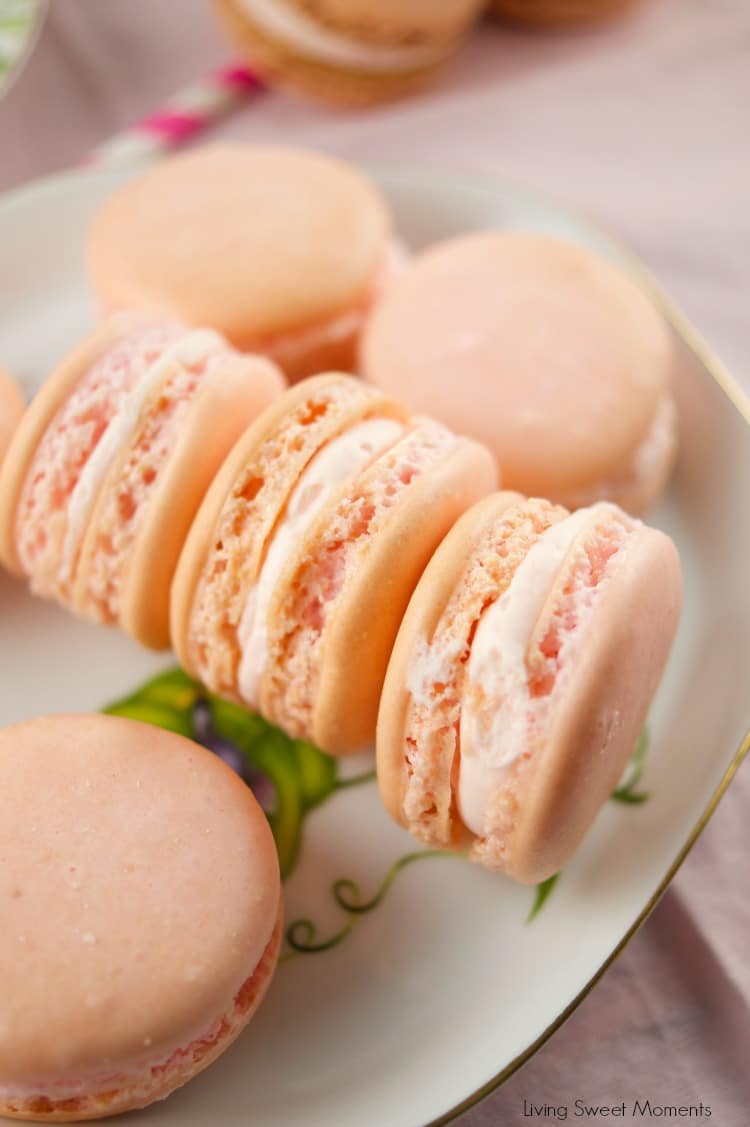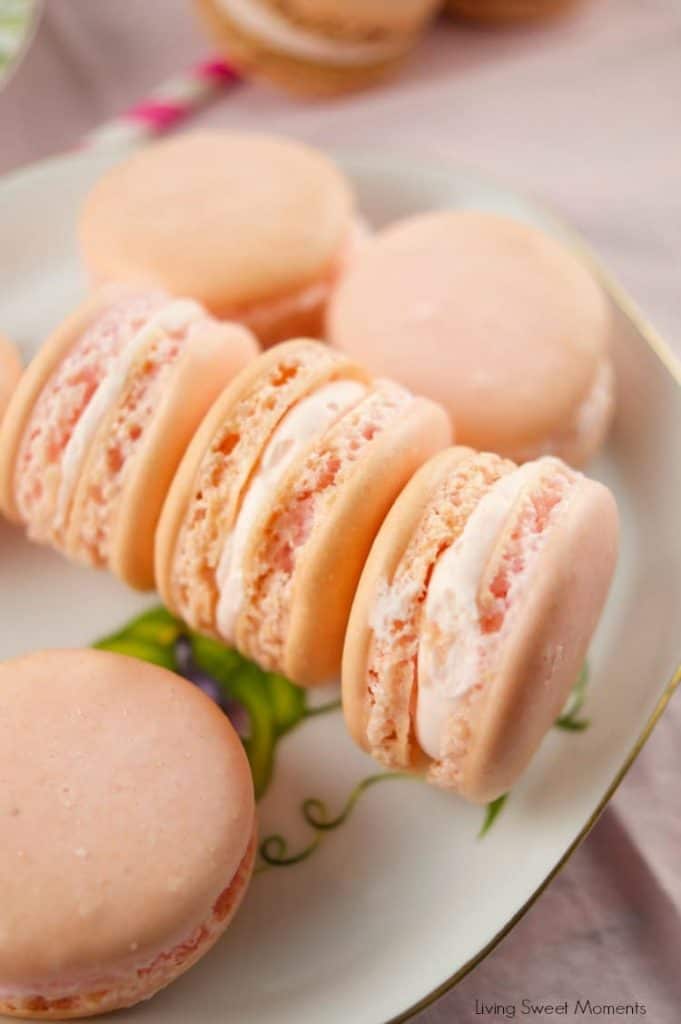 Crazy Good Strawberry Macarons
They're crazy good and also easy to make - what a great combination! A crunchy outside and tender inside is sandwiched in between strawberry flavored buttercream, a decadent treat in every bite.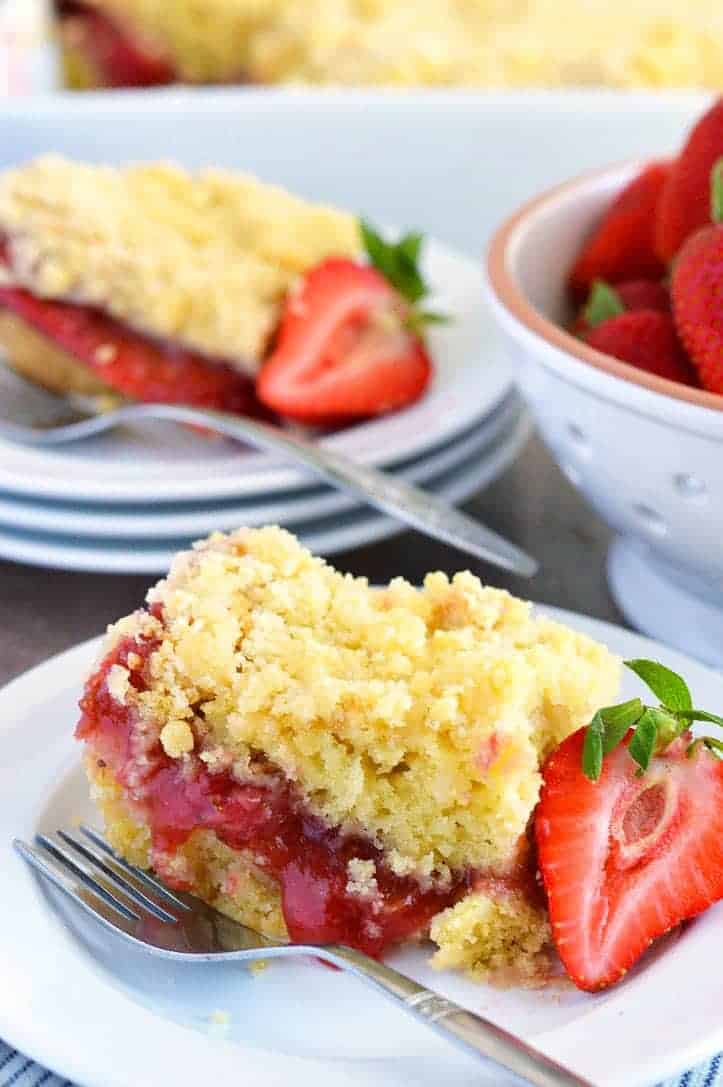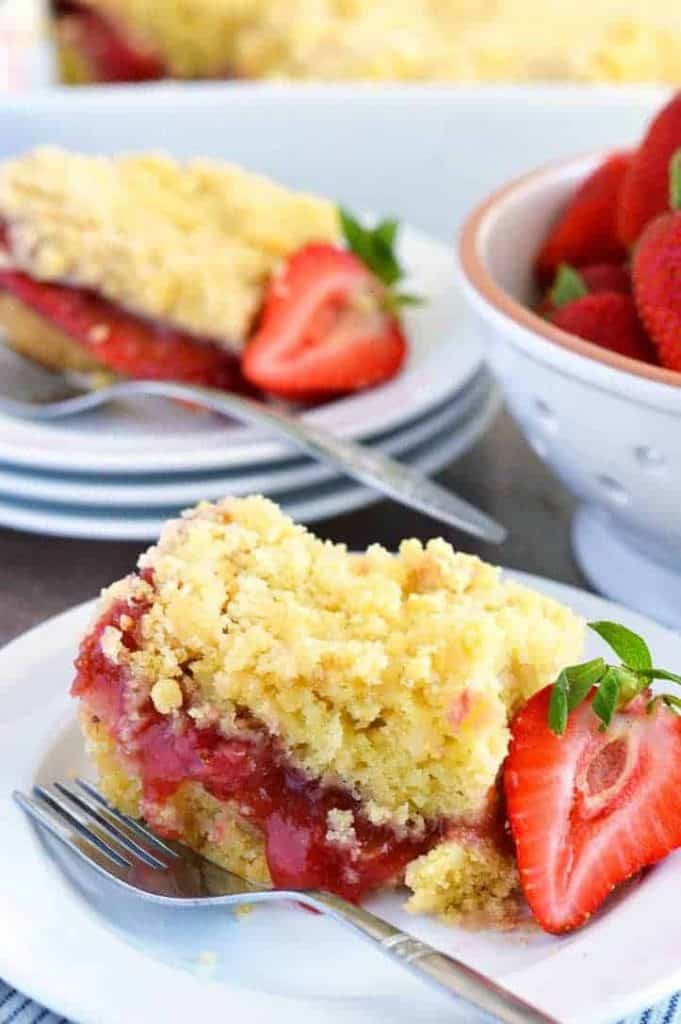 Gluten Free Strawberry Rhubarb Coffee Cake
Is it sweet or is it tart? How about both! Strawberry and rhubarb are an amazing combination and, in this coffee cake, it's even better.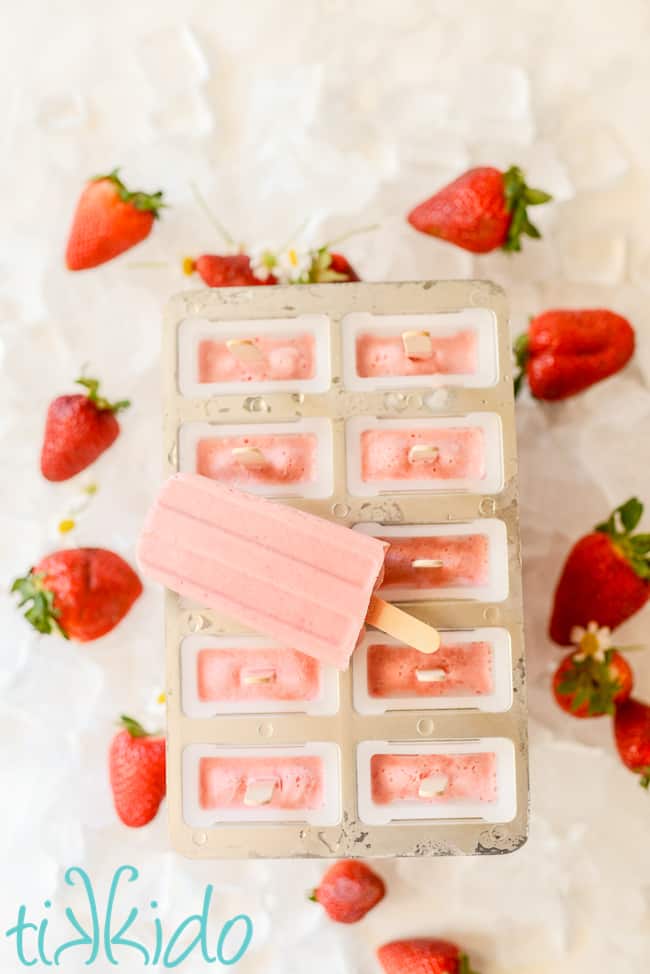 Amazingly Delicious Strawberries and Cream Popsicles
These popsicles look just like they're ready for summer. With an easy prep, you'll be serving up cool treats in no time.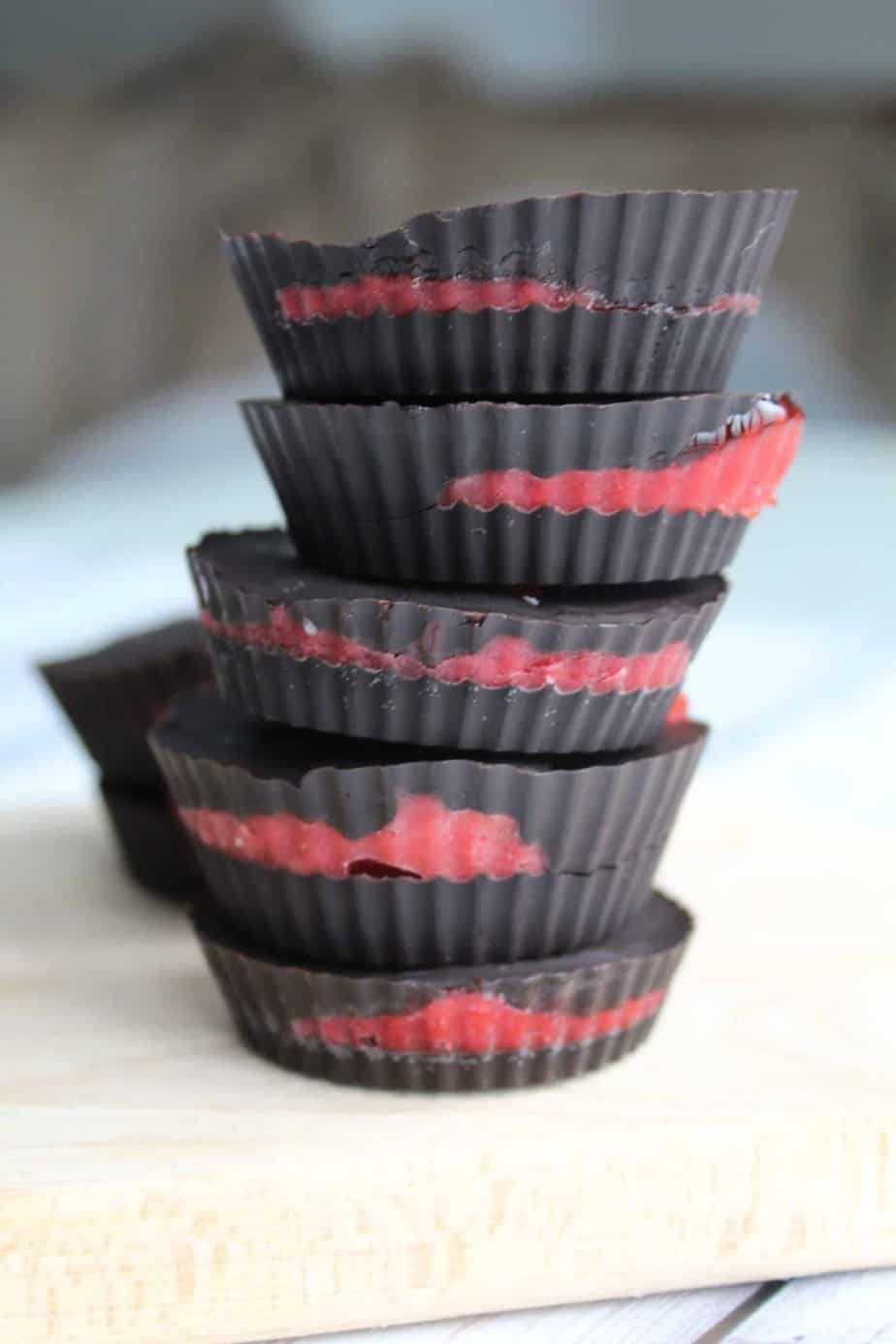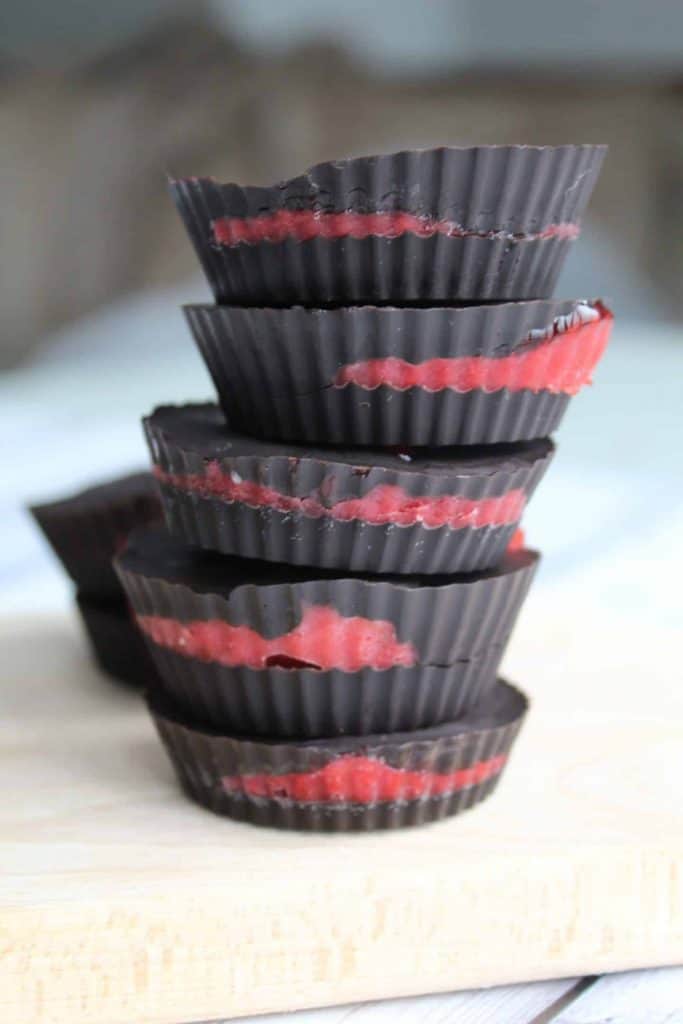 Chocolate Covered Strawberry Fat Bombs
Dark chocolate and strawberry - what more can I say?! The combination makes a rich, decadent treat that just melts in your mouth and leaves you wanting 'just one more bite.'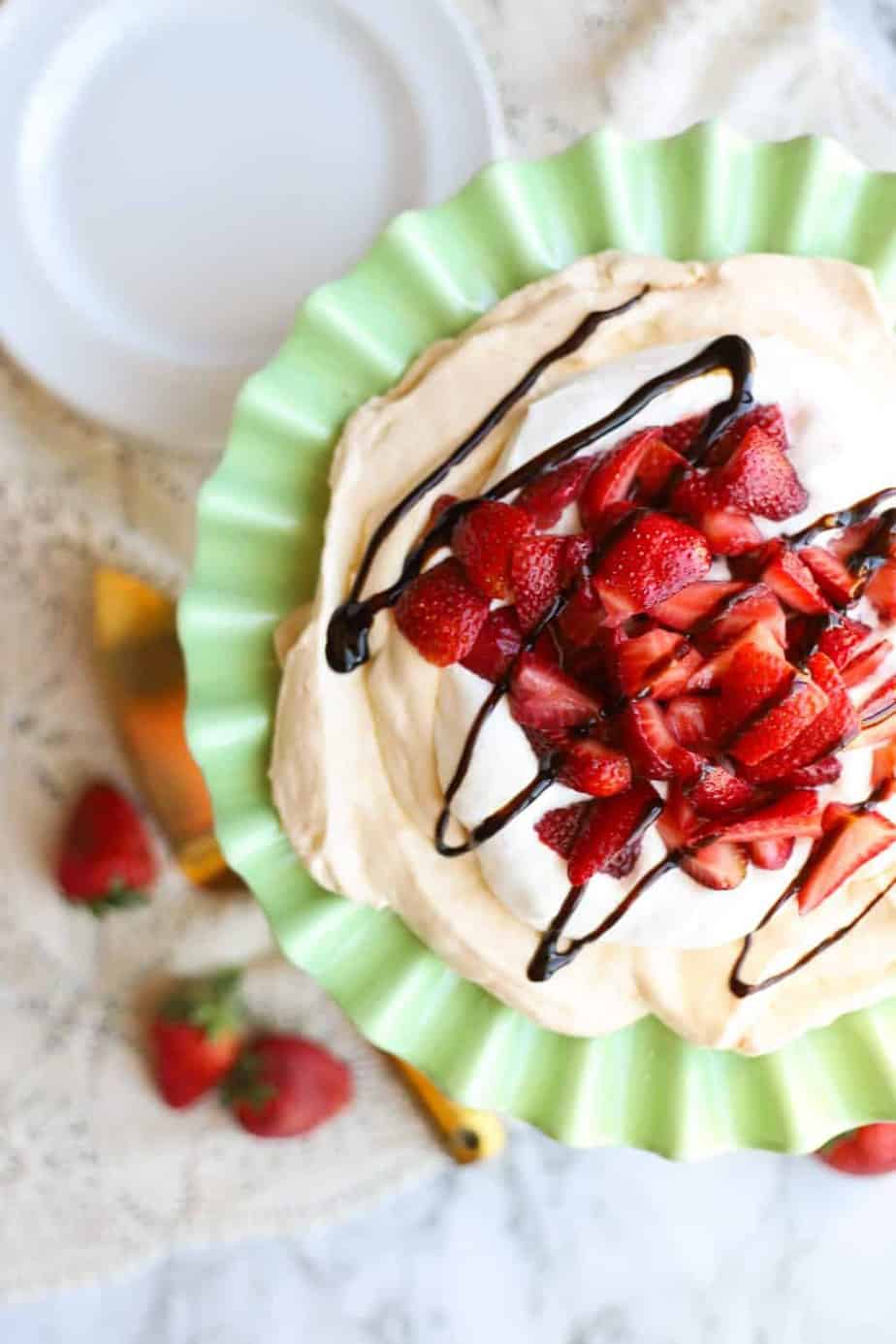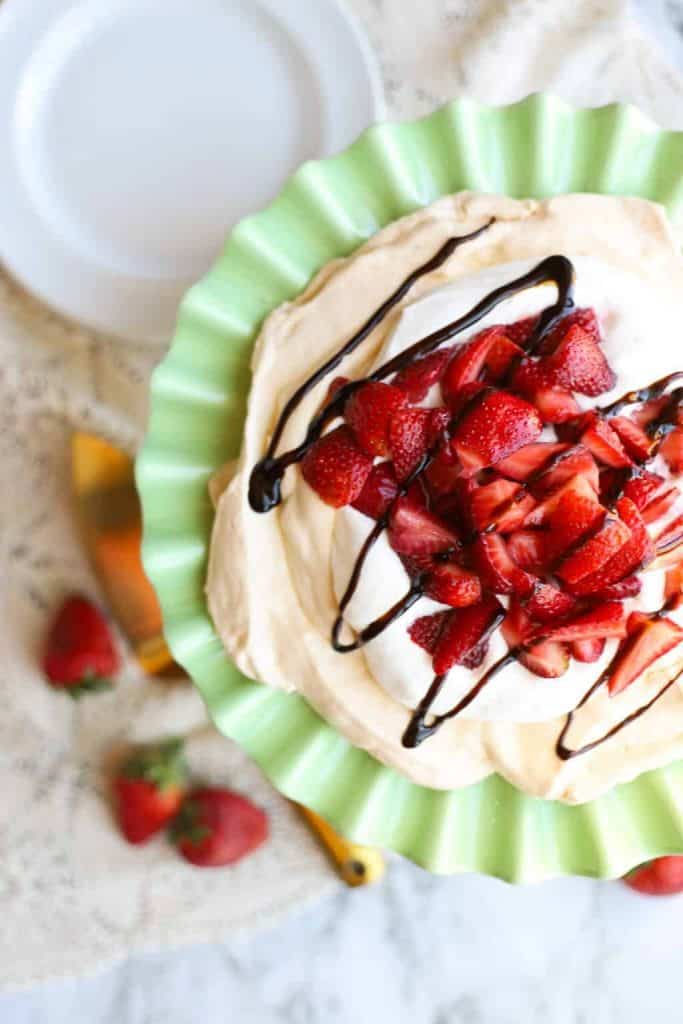 Pavolva with Strawberries
An impressive meringue that's crisp on the outside and tender on the inside - and oh so delicious. And guess what - you can make this amazing dessert days ahead of time and then just assemble when it's time to serve it.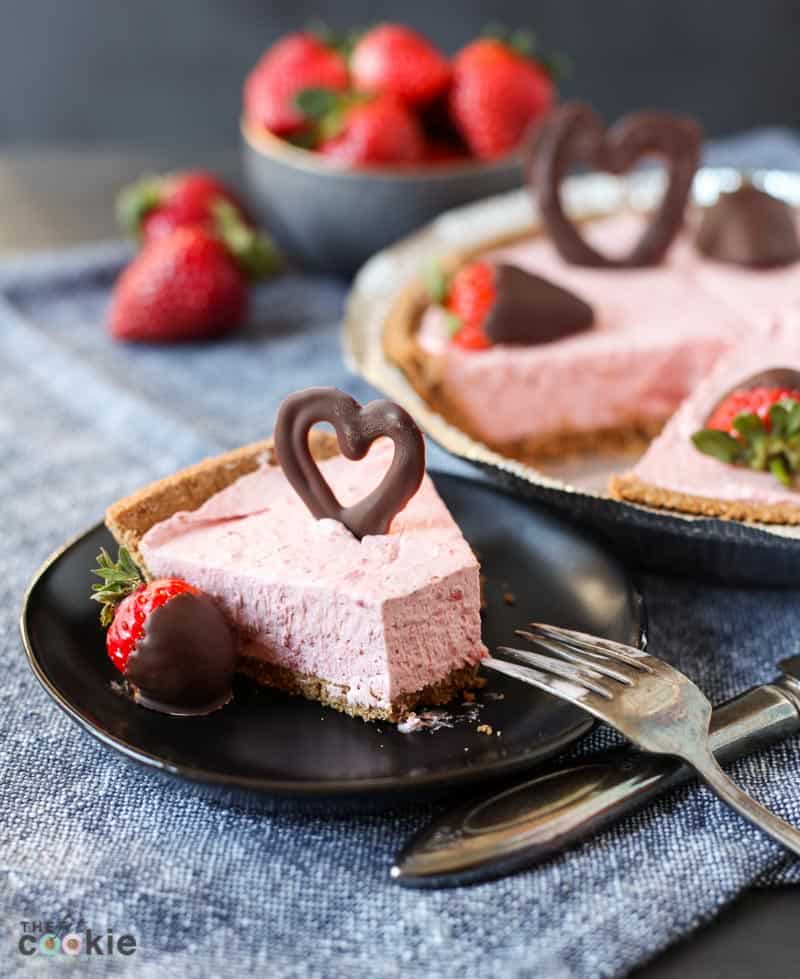 Dairy Free Strawberry Cheesecake (Gluten Free)
A non-dairy cheesecake that tastes amazing that even dairy eaters want seconds? Show me the recipe! This cheesecake is exciting for so many reasons - the homemade chocolate hearts are definitely one of the top 3!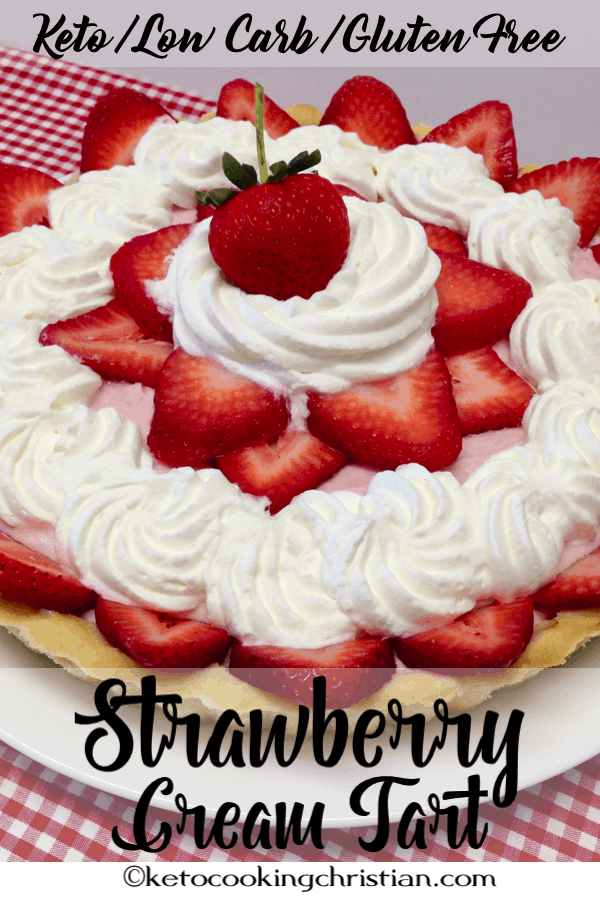 Strawberry Cream Tart
Fresh and creamy, this strawberry cream tart will tempt taste buds and win hearts. It's also grain free and easy to make - perfect on a hot summer day!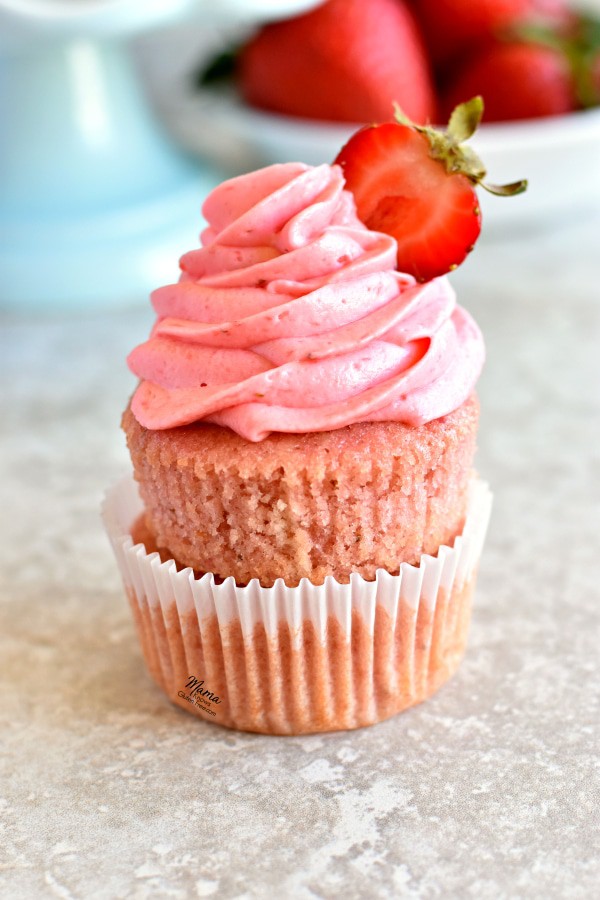 Strawberry Cupcakes with Strawberry Buttercream Frosting
A sweet and delicious strawberry cupcake will put a smile on anyone's face. Topped with a homemade strawberry frosting, you'll have to keep an eye out for fingers in the bowl!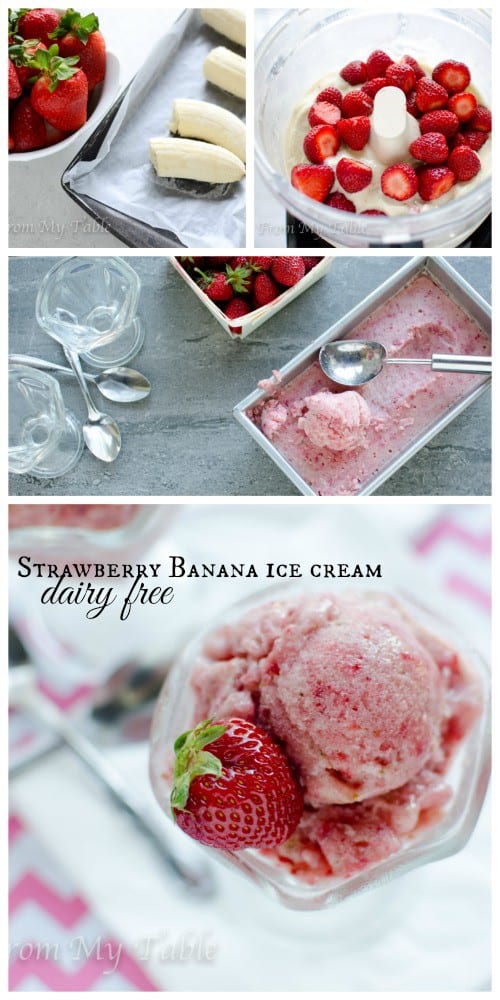 No Churn Dairy Free Strawberry Banana Ice Cream
This dairy free strawberry banana ice cream is the dessert everyone will be raving about. With fresh strawberries and ripe bananas, it'll keep you cool when summer heats up.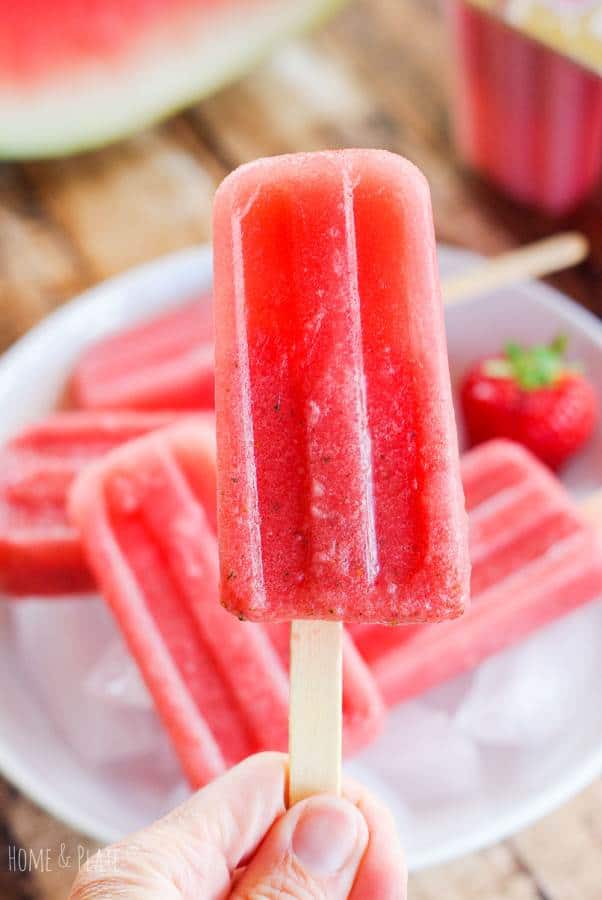 Strawberry Watermelon Popsicle
For a bright pop of fresh color that's perfect for an afternoon treat, turn to these popsicles. Sweetened with just a hint of sugar, these popsicles will be loved by adults and kids alike.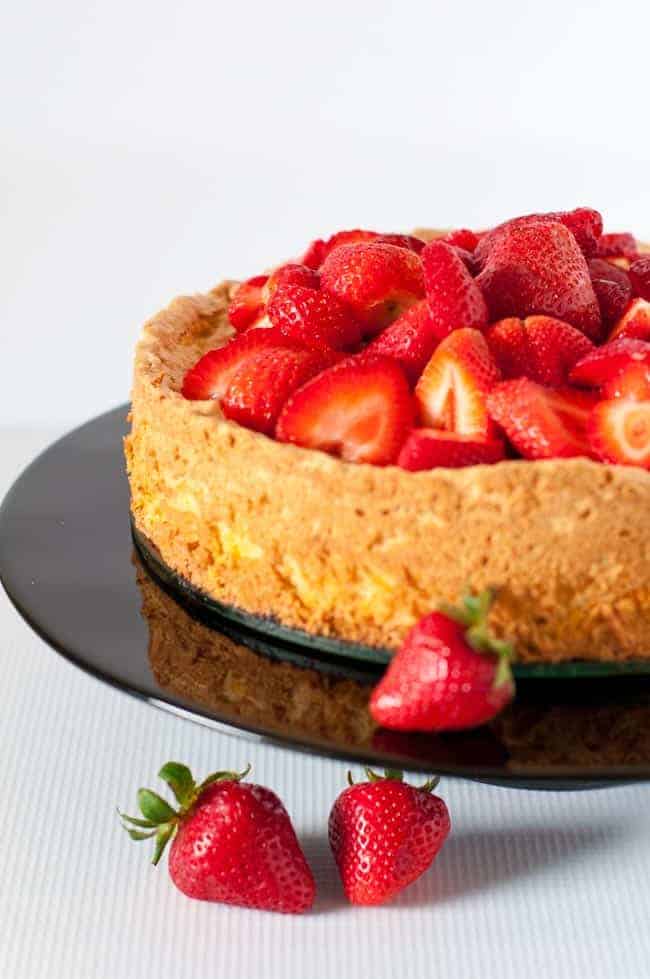 Gluten Free Lemon Almond Cake with Strawberries
This is a light, tender and airy cake that's a feast for the eyes as well as the tummy. Topped with a mountain of strawberries, it has a hint of lemon and gets it's amazing texture from whipped egg whites. It's a must-make!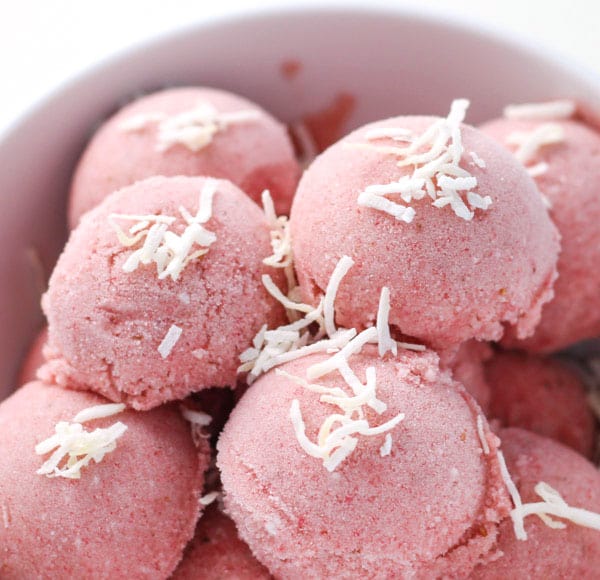 Healthy Coconut Strawberry Banana Ice Cream
Healthy ice cream? Yes, you read that right! This recipe tastes just like ice cream, but without the guilt. Just simple, healthy ingredients and the best part - it's kid-approved.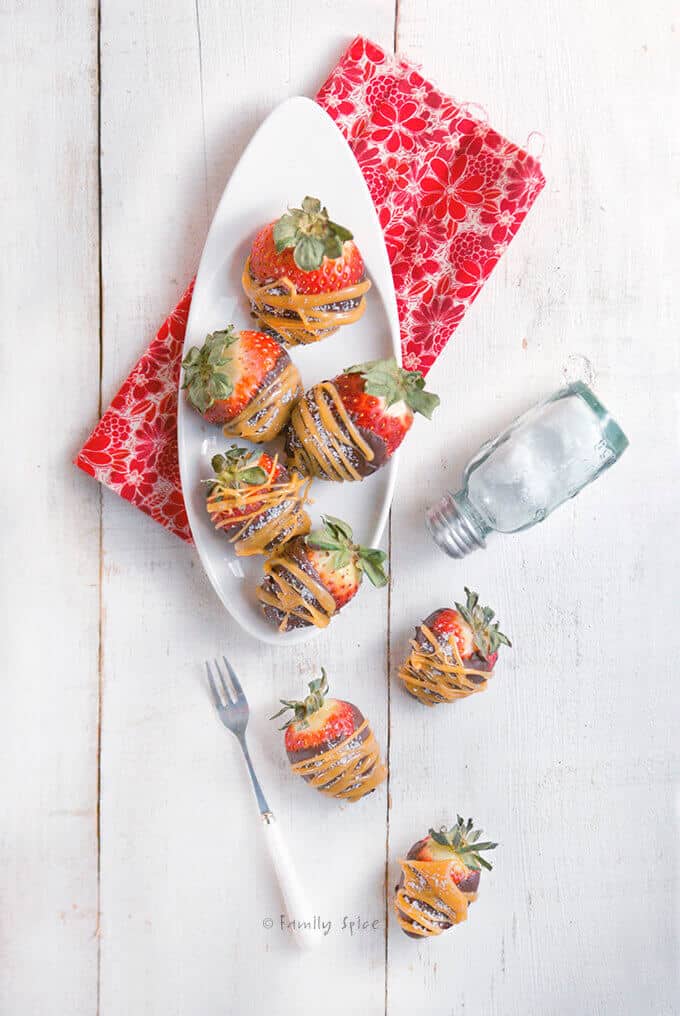 Chocolate Salted Caramel Strawberries
This recipe takes chocolate covered strawberries to a whole new level. The combination of sweet and salty is a real treat for the tastebuds. And the recipe is so easy - melt chocolate, melt caramel, done!
Did you find a recipe (or two!) that you can't wait to make?! For more amazing recipes, sign up for our email list and get 15 gluten free bread recipes sent right to your inbox!