This soft, tender, delicious gluten free rice flour white bread for the bread machine is as good sliced and buttered as it is toasted. This is the bread recipe to turn to when you want bread, but don't want to be in the kitchen for hours.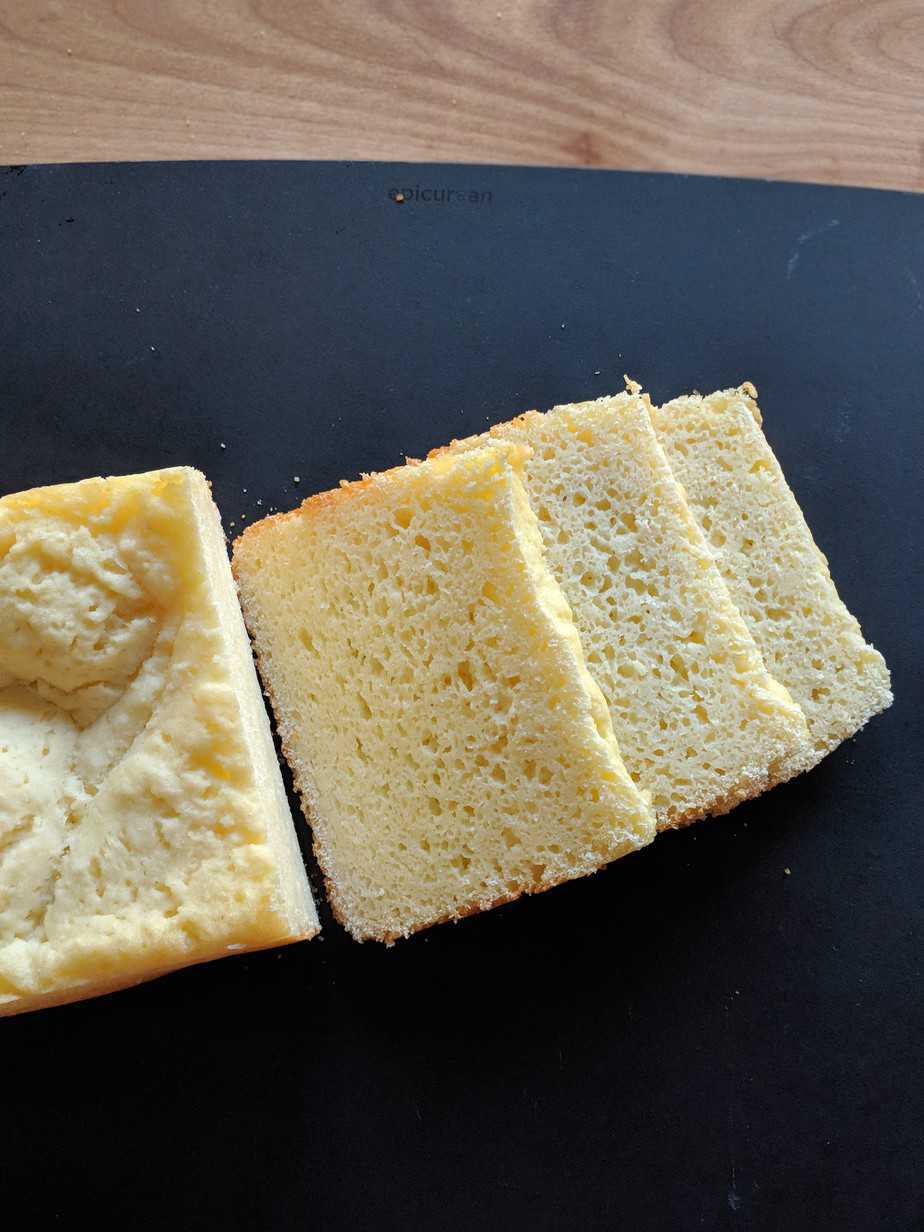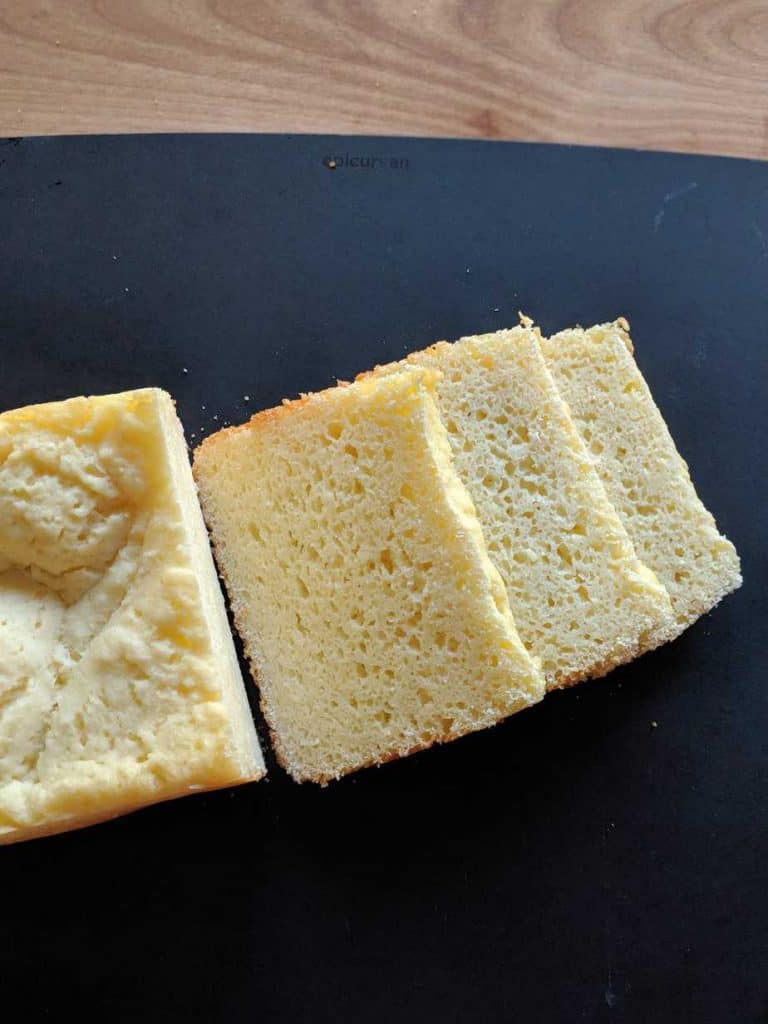 Rice flour may be one of the most popular flours in gluten free baking. And the norm for gluten free bread recipes is to use a combination of flours and starches to get the texture that most closely resembles traditional bread.
Well this bread recipe might just be one of my favorite challenges so far - the challenge was: can you can make a gluten free bread with all rice flour?
And can it be delicious?
Traditionally flours and starches work together in harmony in gluten free baking - the starches add the starchiness, the flours add protein and density. Both have a role to ensure that loaf of bread tastes good.
So what happens when you remove the starch? Does it completely flop or can you rework a recipe to not need it and turn out tasty?
The answer is a surprising yes. In fact, this white bread recipe is so tender and so delicious – and it doesn't have any starch to speak of. It smells amazing. It TASTES amazing. It IS amazing.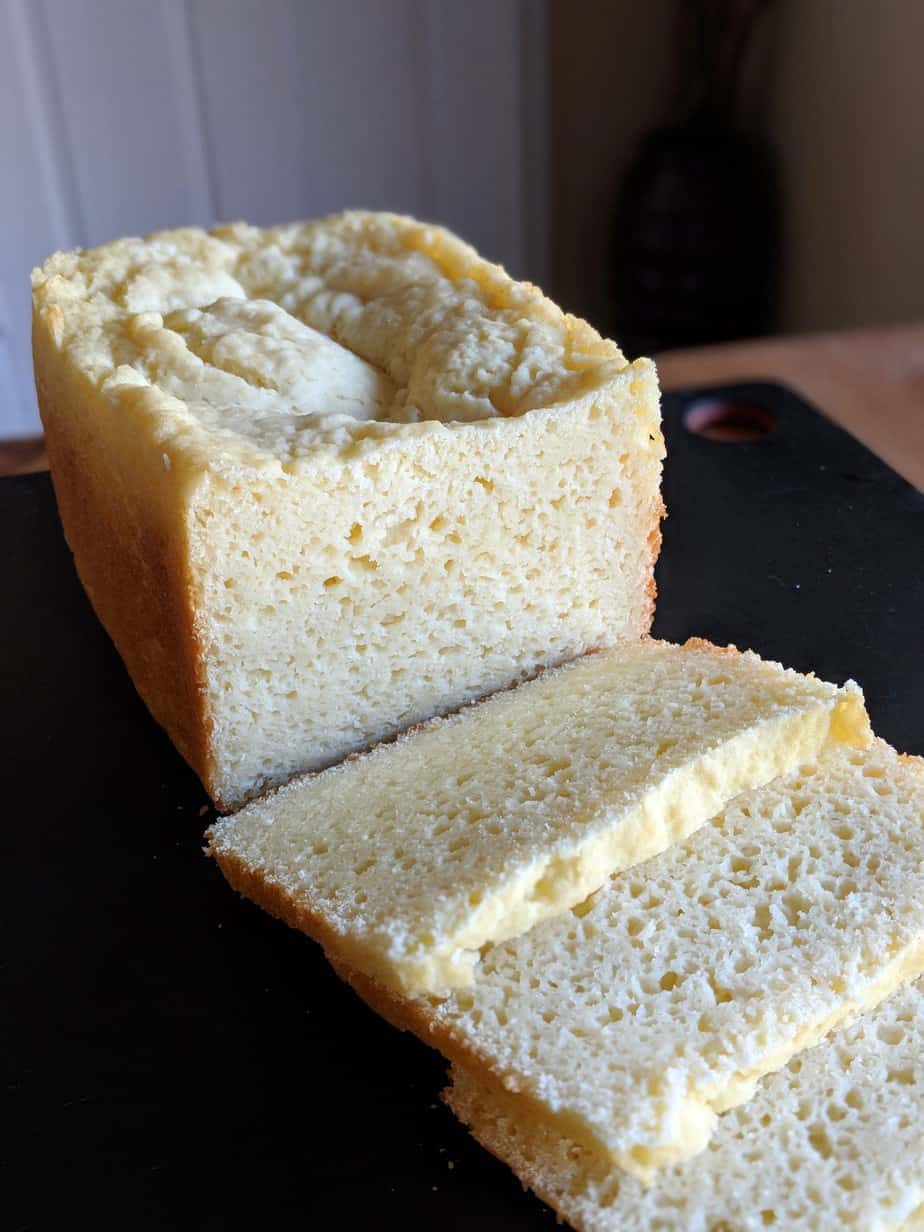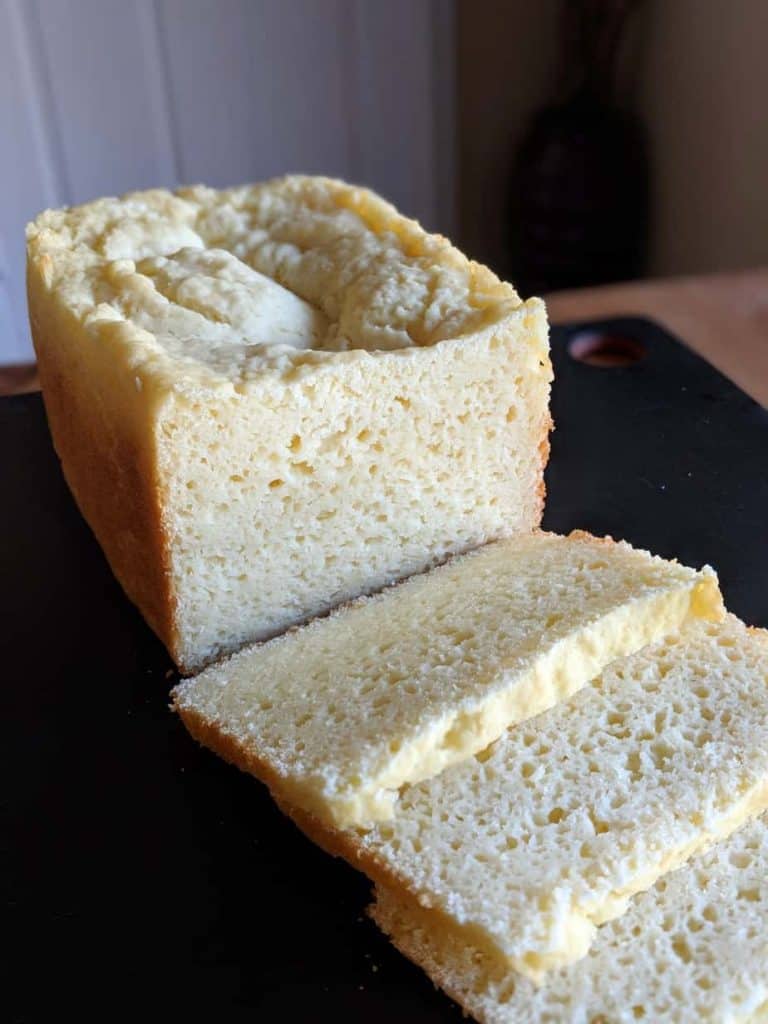 You'll notice that it does have quite a bit of xanthan gum, an ingredient that often, can be substituted. But not in this recipe. It is essential for the rise and the performance.
What's so Delicious about this Gluten Free Rice Flour White Bread for the Bread Machine?
One of the best things about this bread is the texture – slice it if you want, but just tearing it apart and taking a big bite is equally as good. With an elastic texture and a versatility that's great with sandwiches or alongside a meal, this rice flour white bread takes the cake when it comes to prep and baking time. And we have the bread machine to thank for that.
I would not recommend using all rice flour in another recipe. Several factors are present here that make this one work. The biggest one being the bread machine.
For the very best gluten free rice flour white bread, follow these other tips, to a T.
Ingredients should be at room temperature
For the best results for any gluten free bread, the ingredients should be brought to room temperature before mixing. Why is this so important and why do we keep talking about it? Because gluten free breads are very picky. The best loaf is a result of catering to that pickiness. Room temperature ingredients in the right proportions result in a perfect loaf every time.
Wet and dry ingredients should be mixed separately
Bread machine recipes are super simple to make – basically just add the ingredients and push start. BUT you do need to put the ingredients in in a certain way. Think of it as 2 groups – a wet and a dry group. Mix all the wet ingredients together and then add them to the bread machine pan. Then mix all the dry ingredients and add them to the pan. THEN push start.
Scrape the batter down
When you first hit that start button on your bread machine, keep a watchful eye for a few minutes. Although the bread machine does all the mixing and heavy lifting, the batter does need to be scraped down during the mixing stage. After it has mixed and goes into the rise stage, no scraping down is needed.

Are you ready to sink you teeth into this amazing loaf of gluten free rice flour white bread for the bread machine?! And, if you enjoy this recipe, will you give it a rating?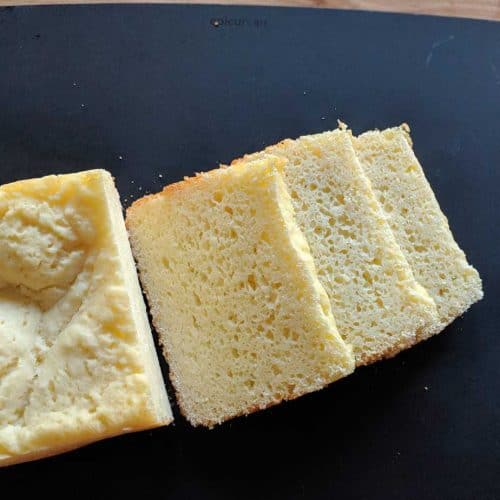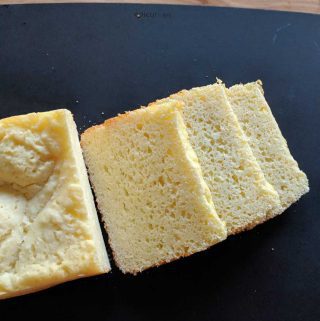 Gluten Free Rice Flour White Bread for the Bread Machine
Amazing gluten free rice flour white bread for the bread machine - so easy to just add ingredients and then hit start. A tasty loaf of bread will be waiting with no kneading required!
Print
Pin
Rate
Ingredients
3

eggs

room temperature

1 ½

cups

water

warmed to 70 – 80 F

3

Tbls.

vegetable oil

1

tsp.

apple cider vinegar

2 ¼

tsp.

active dry yeast

3 ¼

cups

white rice flour

2 ½

tsp.

xanthan gum

1 ½

tsp.

salt

½

cup

dry milk powder

3

Tbls.

white sugar
Instructions
In a medium size bowl, mix the eggs, water, oil and vinegar. Add to bread machine pan.

In a large bowl, add the yeast, rice flour, xanthan gum, salt, dry milk powder and sugar. Mix with a whisk until incorporated. Add to bread machine pan.

Select the whole wheat setting for a 2 pound loaf, medium crust setting if you have that option. After a couple minutes of the batter mixing, scrape down the pan with a spatula.

When the cycle is over, remove the pan and let the bread cool in the pan for 10 – 15 minutes.

Carefully remove from the pan and let it cool completely.
Notes
Make sure ingredients are at room temperature.
Mix the dry ingredients together, then the liquid ingredients, before adding to the bread machine pan.
Let the bread cool before cutting.
The bread may dip a little in the middle - that is normal.
Nutrition
Calories:
246
kcal
|
Carbohydrates:
42
g
|
Protein:
6
g
|
Fat:
5
g
|
Saturated Fat:
3
g
|
Cholesterol:
41
mg
|
Sodium:
314
mg
|
Potassium:
155
mg
|
Fiber:
2
g
|
Sugar:
6
g
|
Vitamin A:
175
IU
|
Vitamin C:
0.3
mg
|
Calcium:
78
mg
|
Iron:
0.4
mg
Ready for more gluten free bread and baking recipes? Check these out:
For substitutions and tips, check out these helpful guides: