This bread is what happens when you find oats on sale and you just can't pass them up.
One container can turn into a mountain of lovely oat flour or some amazing oatmeal bread like this recipe today. Oat flour is quickly becoming one of my favorite flours to bake with and I'll share some reasons why in a bit, but first, just look at that slice…

Why Oats and Oat Flour
Back in 2013, when I was first learning about gluten free baking, brown and white rice flour was the standard go-to flours. Not that there weren't others and not that I didn't use others, but these flours just made their way into just about every recipe and particularly my flour blend.
There are several reasons why, but rice flours are some of the most readily available and tend to be easy to work with. Rice flours typically bake up a nice loaf of bread and are often less expensive than other flours. So there are a lot of reasons why they are on the high end of the popularity chart for gluten free flours.
Fast forward a few years and rice flours have taken a back seat to more nutritious, more substantial flours.
Search for more Rice Flour Free recipes here: Rice Flour Free
As the name gives it away, this hearty bread is made from one kind of flour – oat flour!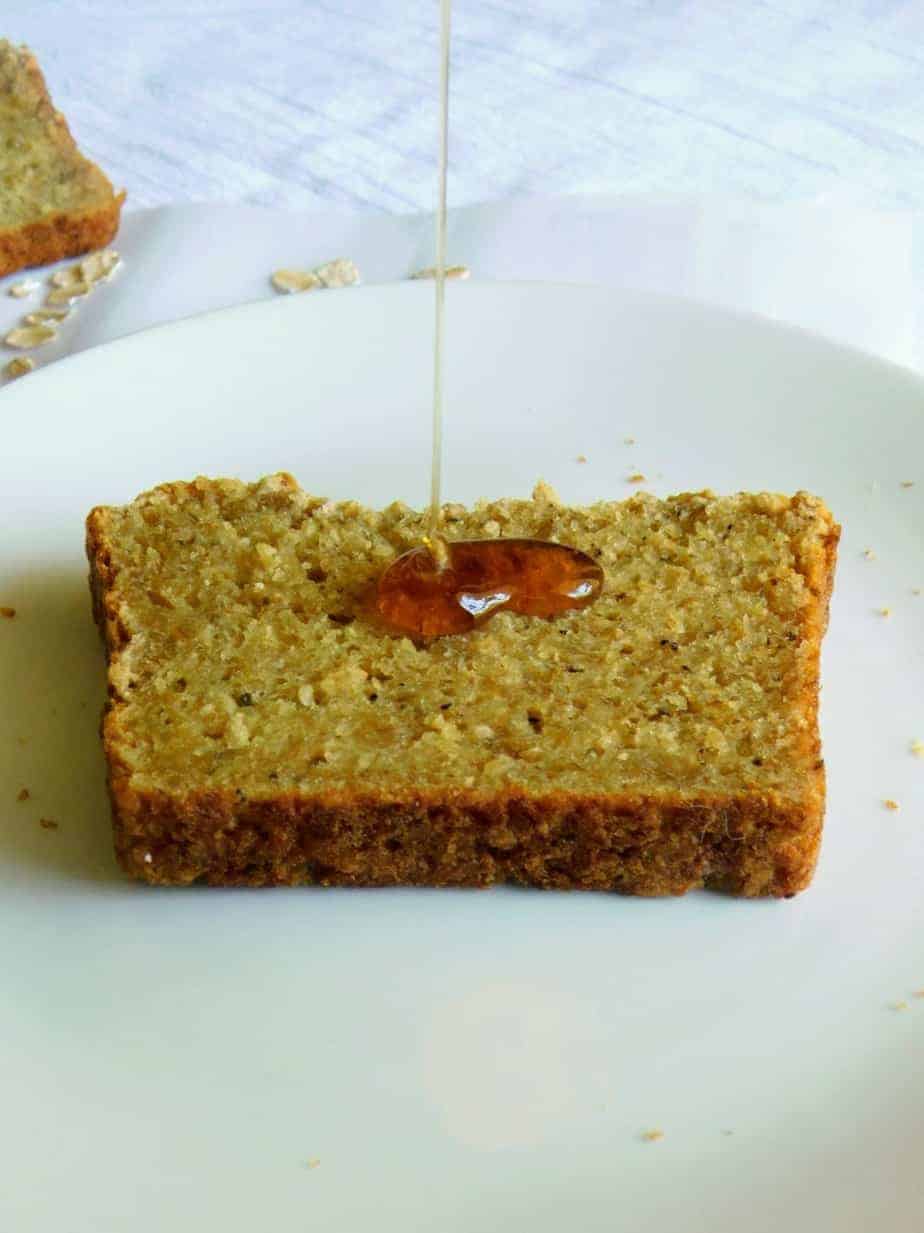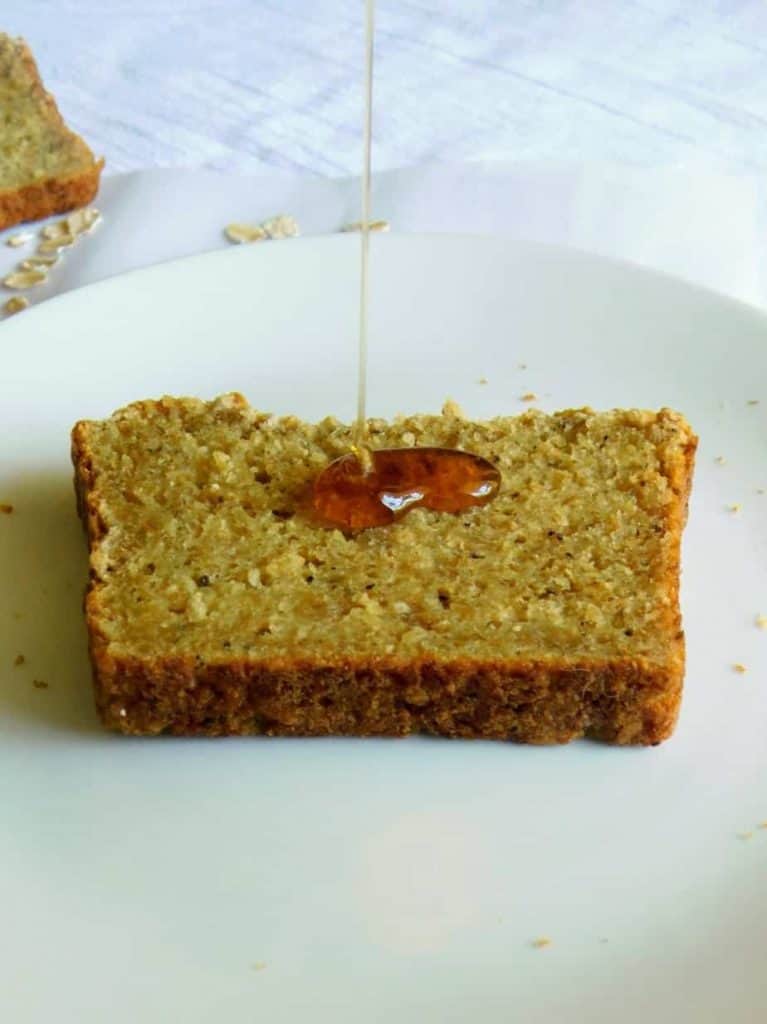 Oats are high in protein and fiber, making them one of the best flours to bake breads with. Besides the nutrients, here are some other reasons why oats are an excellent choice for baking…
Oats are easy to make into oat flour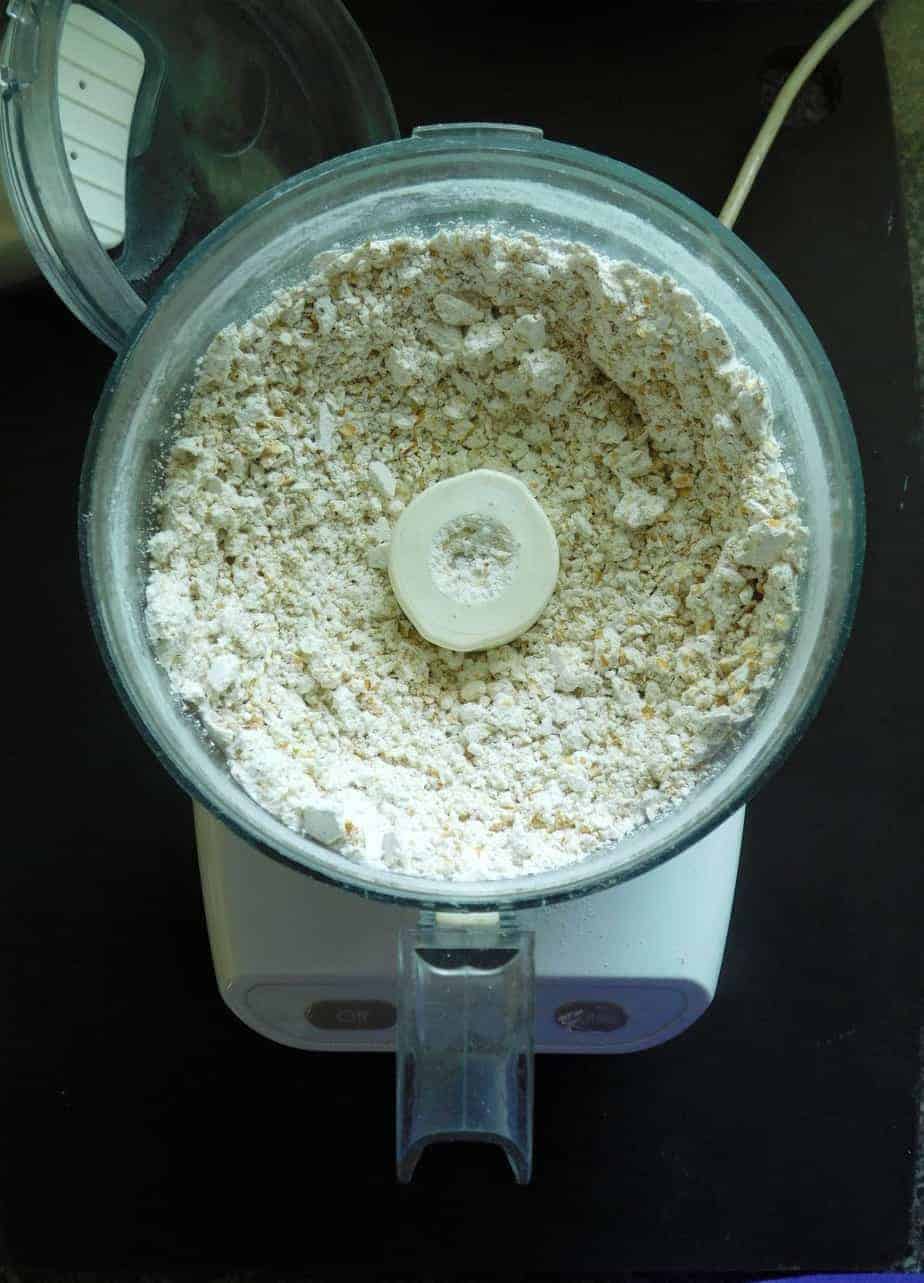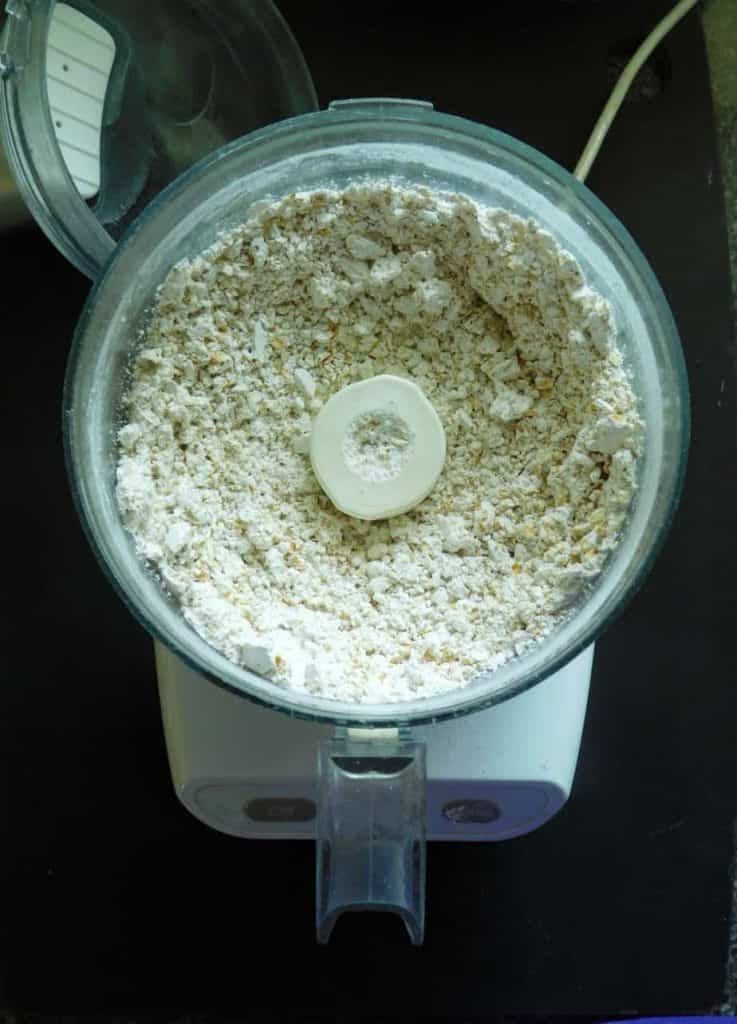 All you need is a blender or food processor and viola, you have oat flour. Grind it longer for more fine flour and shorter for a coarser blend. I don't normally grind my own flour, but oat flour, I do.
Toasted oats bring out the flavor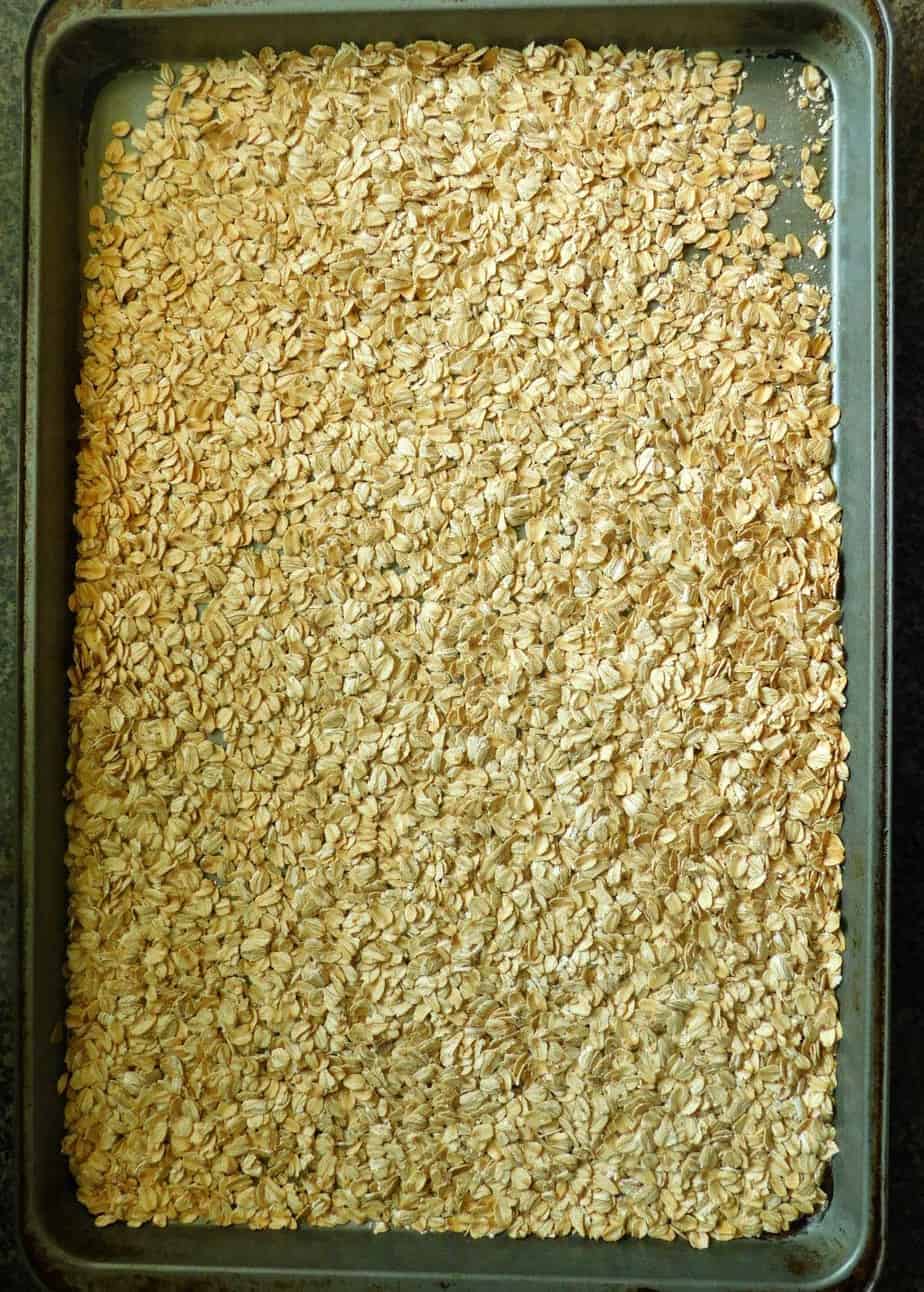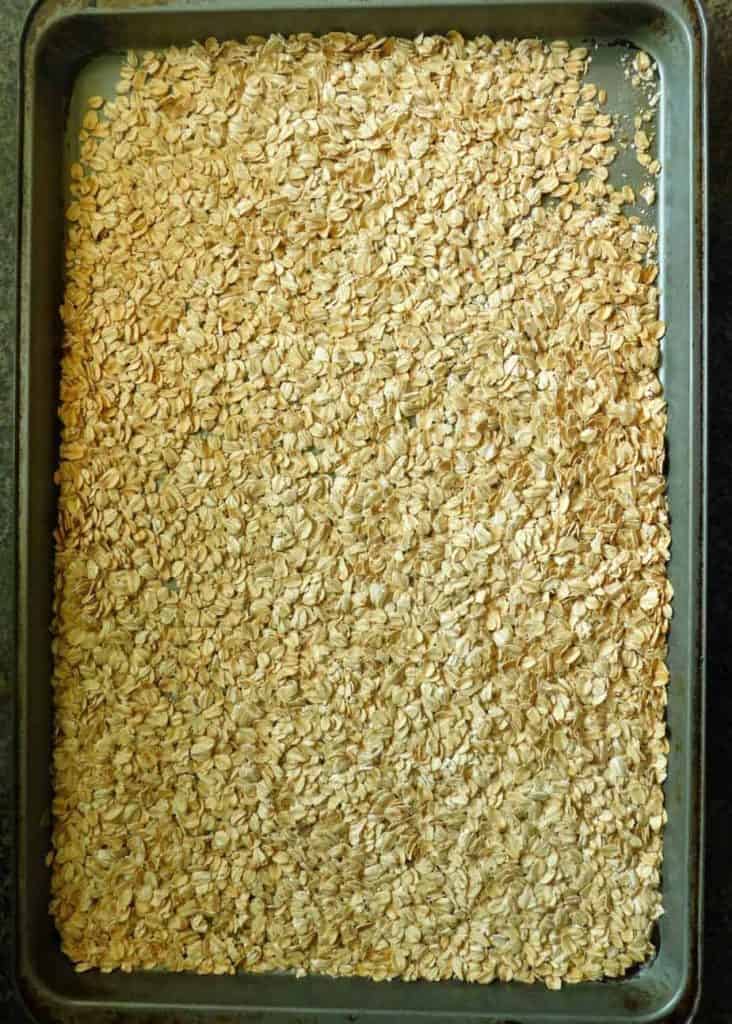 Toasting the oats beforehand is not necessary to make oat flour, but it sure does bring out the deep, robust flavor of the oats. It's a lot like toasting nuts – if you've ever had a toasted walnut, they have that darker and more intense flavor than an untoasted walnut.
Oats produce a nicely balanced bread
I mentioned that oats are high in protein and fiber, but just how high and what does that mean for bread baking? Well, oat flour contains about 17% protein and 10% fiber. Compare that to brown rice flour that has 7.5% protein and 5% fiber and almond flour with 21% protein and 10.7% fiber.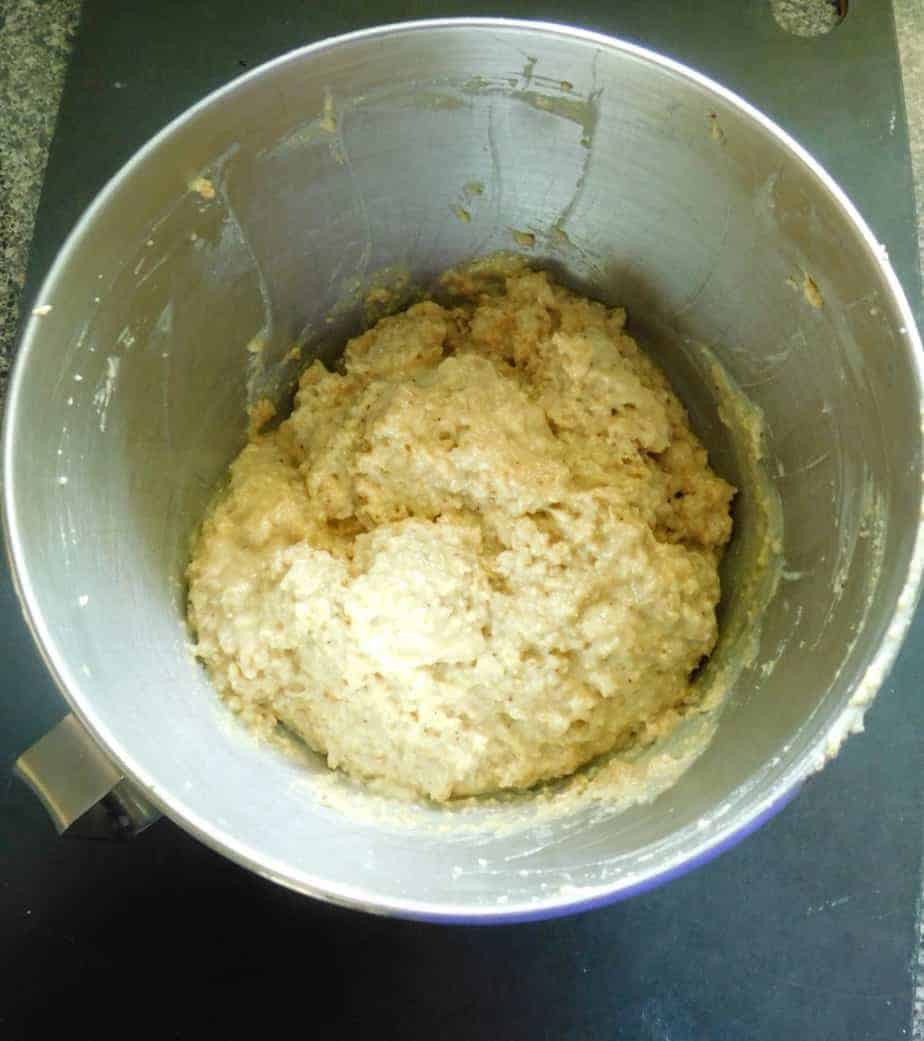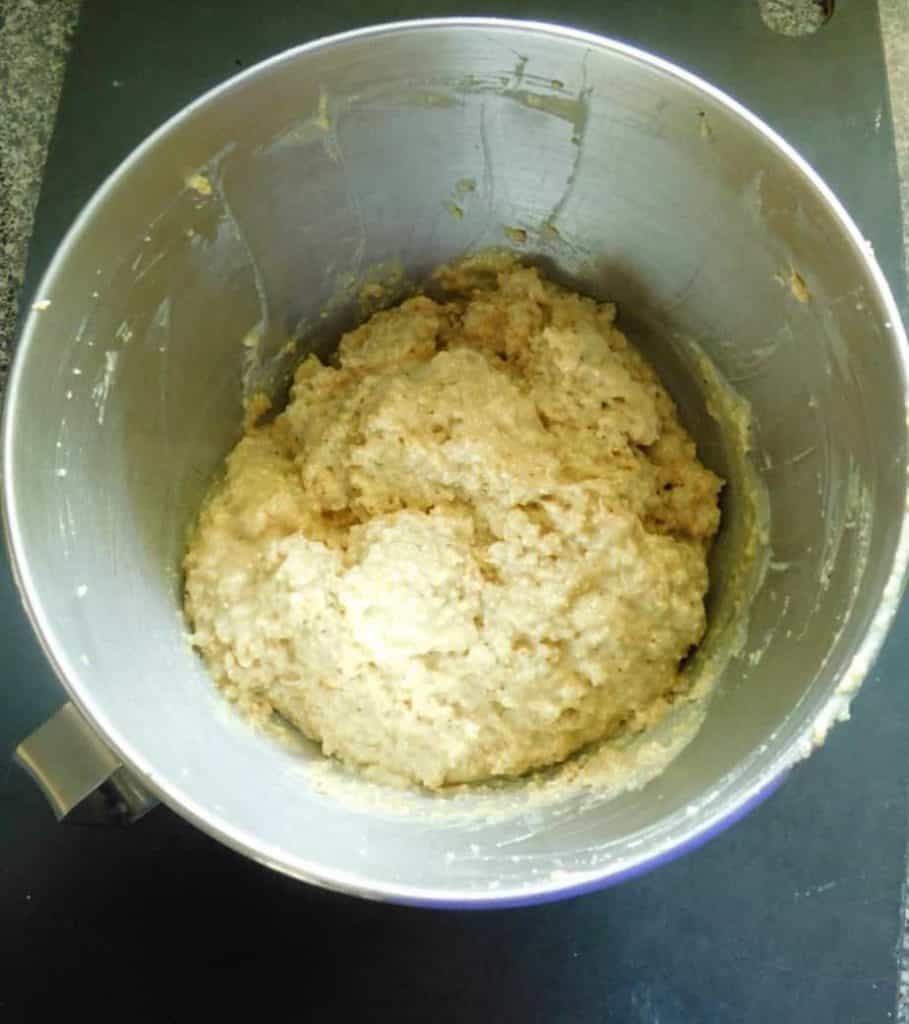 Both of these are key factors in how much water the flour will absorb during mixing. The oat flour with a higher protein and fiber count will absorb more water than the rice flour, but the almond flour will absorb more than the oat flour. Oat flour is an excellent choice for yeast breads as it it a nice balance.
And now for the some of the best oatmeal bread you've ever tasted…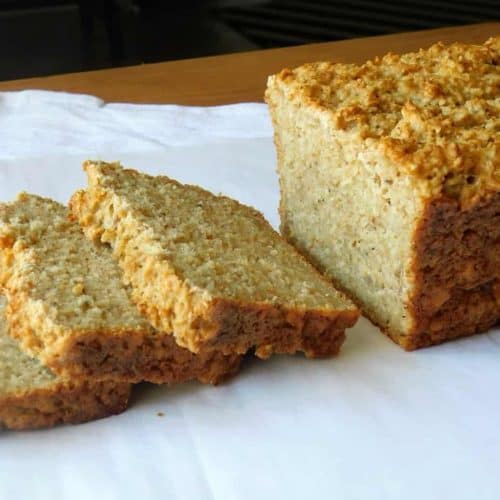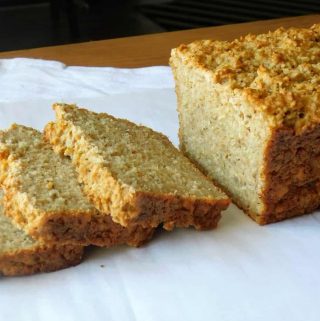 Hearty Gluten Free Oatmeal Bread
So hearty and full of flavor - this gluten free oatmeal bread is a nutritional powerhouse and still incredibly tender and delicious.
Print
Pin
Rate
Ingredients
2

cups

plus 2 Tbsp. gluten free oats

175

grams

tapioca starch

about 1 ⅓ cup

1 ½

tsp.

salt

1 ¼

cups

milk

¼

cup

vegetable oil

1

Tbsp.

active dry yeast

1

Tbsp.

white sugar

⅓

cup

water

warmed

1

Tbsp.

honey

3

large eggs
Instructions
Prepare the oats
Preheat oven to 350 F. Spread oats on an ungreased cookie sheet.

Bake for 12 minutes or until light golden brown. Set aside to cool.
Prepare the batter
In a food processor, combine the toasted oats, tapioca starch and salt. Pulse for about 4 minutes until mixture results in flour.

Transfer flour mixture into the bowl of a stand mixer.

In a small saucepan, add the milk and vegetable oil. While stirring constantly, heat to a rolling boil.

Immediately pour mixture into the bowl with the flour and mix on medium speed until fully combined.

Let mixture sit for 20 minutes to cool.

Meanwhile, in a small bowl, combine the yeast, sugar and water. Stir to combine and let sit for 10 minutes to proof.

Into the cooled batter in the stand mixer bowl, add the honey and yeast mixture and mix just until combined, about 30 seconds.

Add the eggs and mix on low-medium speed for 1 minute.

Prepare an 8 x 4.5 inch baking pan by spraying with cooking spray and dusting with gluten free flour.

Using a rubber spatula, scrape batter down and scoop into prepared pan.

Let rise for 35 minutes.

Preheat oven to 350 F and bake for 50 - 55 minutes.

Remove from the oven and let the bread cool in the pan on a wire rack for 15 minutes.

Remove the bread from the pan and lay it on its side on the wire rack for 15 minutes to finish cooling. Flip to the other side to cool for another 15 minutes. Turn the bread upright for another 30 minutes of cooling time.
Notes
Make sure ingredients are room temperature.
Note: tapioca starch is also called tapioca flour - they are the same thing.
Use a food processor to grind oats into a flour - it will take about 4 minutes to completely grind.
Let the batter rise just to the top of the pan.
Cool the bread as instructed.
Nutrition
Calories:
172
kcal
|
Carbohydrates:
25
g
|
Protein:
5
g
|
Fat:
7
g
|
Saturated Fat:
4
g
|
Cholesterol:
42
mg
|
Sodium:
267
mg
|
Potassium:
112
mg
|
Fiber:
2
g
|
Sugar:
4
g
|
Vitamin A:
108
IU
|
Calcium:
43
mg
|
Iron:
1
mg