Whether it's a too-thin soup or a sauce that's a bit on the runny side, these gluten free thickeners will save the day!
When you are living a gluten-free lifestyle, it can be a never-ending battle to find ways to get your food to taste…well…normal. And when you want to make gravy, a fruit pie, a sauce or even a stew, part of making it taste "normal" is choosing the right gluten-free thickening agent and knowing how to use it.
Fortunately, there are several a variety of gluten-free thickeners to choose from.
Jump to:
Which Thickener is good for Thickening Soup?
Even though many of these gluten free thickening agents are interchangeable, for thickening soup there are two ways to go:
For a non-dairy soup, use arrowroot starch.
For a dairy based soup, cornstarch would be a good alternative.
Can gluten free flour be used as a thickening agent?
Gluten free flour mix, such as the one found here on Gluten-Free-Bread, not only makes amazing gluten free crescent rolls and gluten free biscuits, but it's also an excellent thickener. But, like with cornstarch, mix it with cool water first before adding the mixture into the sauce or soup to thicken it.
List of Gluten Free Thickeners for Baking, Soups, Sauces and Gravy
1. Cornstarch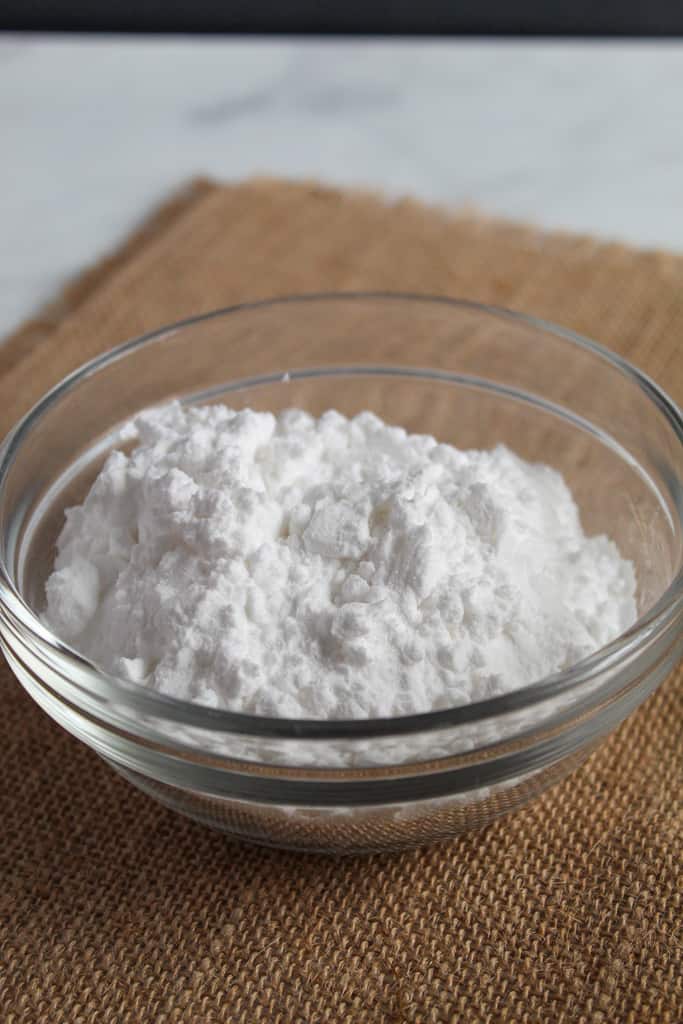 Even cooks who aren't gluten free probably have a box of this staple in their pantry. Cornstarch is great for sauces and gravies, and it also gives baked goods structure and a soft texture.
Cornstarch tip: Cornstarch doesn't mix well with ingredients that are acidic, such as sour cream or wine. Arrowroot goes better with these. And, if you are using cornstarch for sauce or gravy, mix it with cold water first. If you add it directly into the hot liquid it will clump.
2. Tapioca Starch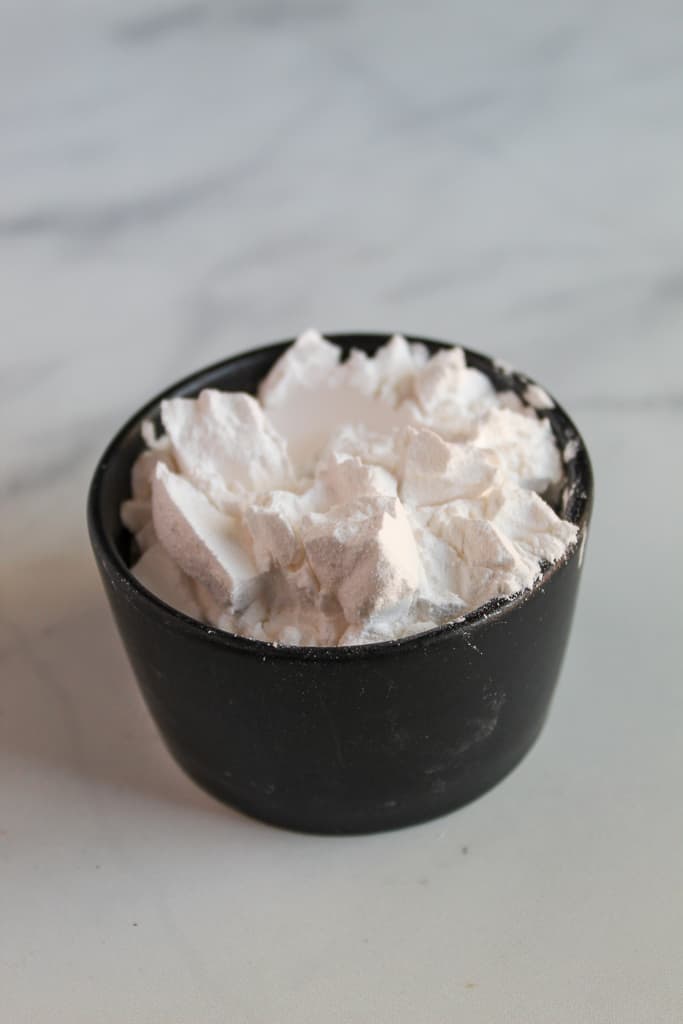 It can be rather confusing, but this is sometimes called tapioca flour. Tapioca starch is known for its sweeter flavor, which makes it perfect for use in fruit pies. Often, foods such as this gluten free artisan bread are not necessarily sweet but still made with tapioca starch.
Tapioca tip: Tapioca flour and tapioca starch are the same thing - different brands use different names. My go-to brand calls it tapioca flour.
3. Arrowroot Starch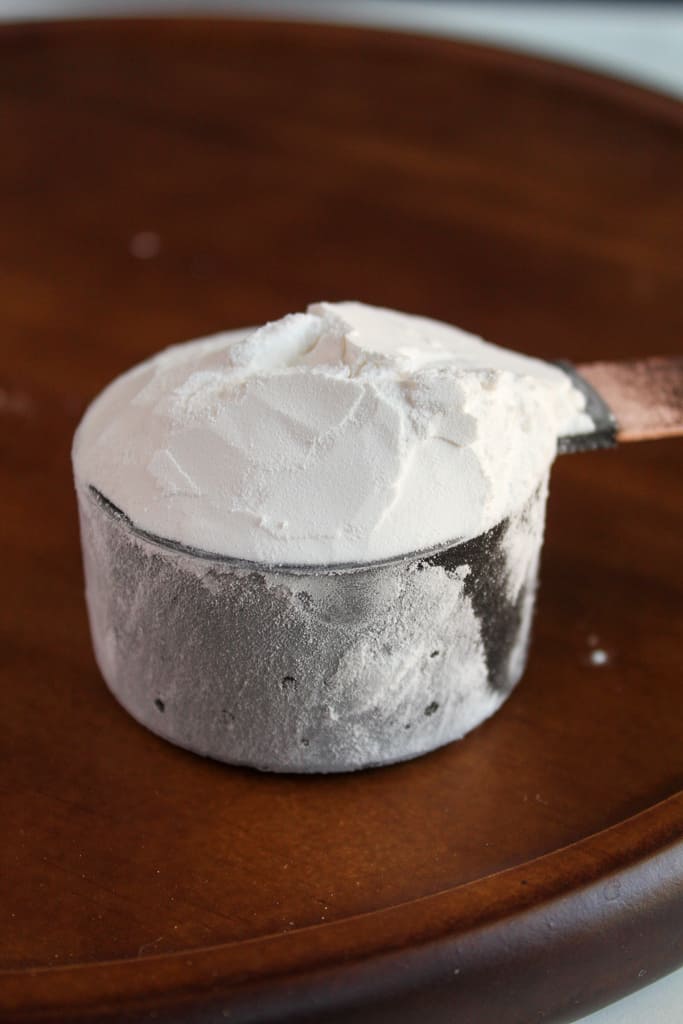 This starch has very little taste to it, which makes it good as a thickener for non-dairy based sauces. It's also good in puddings, soups, and this gluten free peach cobbler.
Arrowroot tip: If you want to freeze a sauce to use later, this is the starch to use. It holds up well during both the freezing and the thawing. Also, when you are cooking a sauce with arrowroot, make sure you don't overheat it or it will lose its thickening properties. Sauces made with arrowroot should be cooked on low and taken off of the heat promptly.
What brand is best? Anthony's Arrowroot Starch is an excellent variety.
4. Potato Starch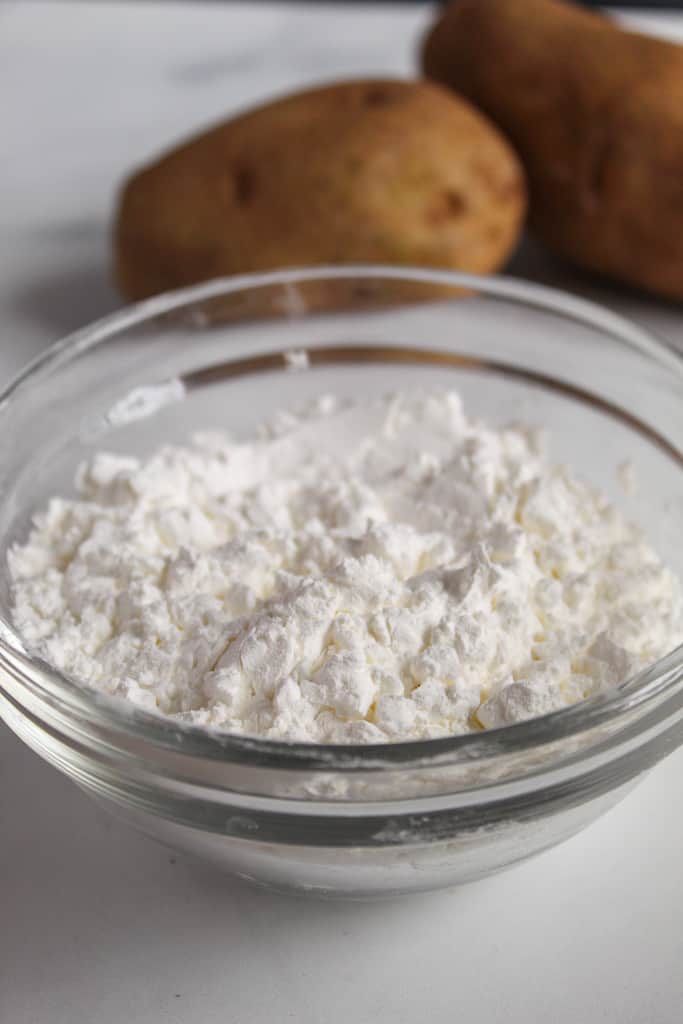 Potato starch, like arrowroot, is almost tasteless. It's great to use in soups, stews, and sauces. Potato starch makes spongy and light baked goods because it absorbs moisture well.
Potato starch tip: Don't use potato starch in recipes that require boiling, it can withstand high temperatures, just not boiling. Make sure you don't confuse potato flour with potato starch! But if you're wondering what the differences are, this article about potato starch and potato flour substitutions is super helpful.
What brand is best? This certified gluten free variety works wonderfully.
5. Xanthan gum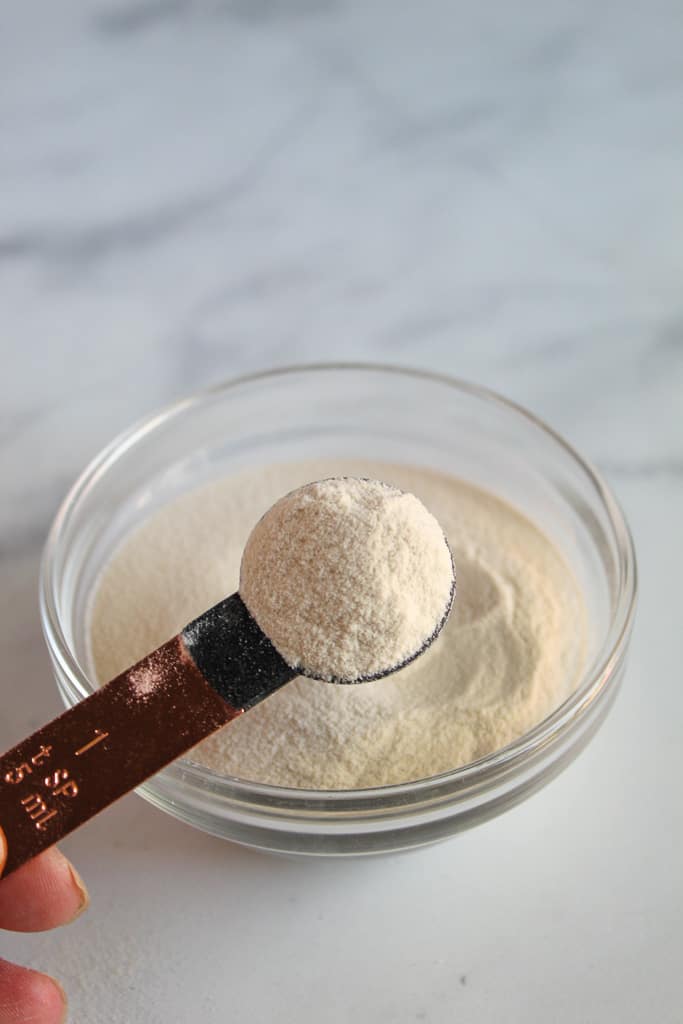 Xanthan gum is an excellent binder, made by fermenting corn sugar with Xanthomonas campestris, a microbial. As strange as that process sounds, it is safe to consume. But even though xanthan gum is completely safe, it sometimes causes more digestion problems and just doesn't sit well with some people... if that is the case, switch to another gluten free thickener like arrowroot.
Xanthan gum tip: With xanthan gum, you have to measure carefully and not overdo it or else you risk gummy, heavy, or slimy baked goods. Also, because it is made with corn, people with corn allergies or sensitivities may want to substitute xanthan gum.
What brand is best? This one is dependable and even though it' a bit pricey, one bag will last a long time.
All of these thickeners are fairly common and easy to find. Here are some of the more unusual gluten-free thickening agents….
Guar gum
Guar gum has some incredible water-absorbing properties. It's about eight times stronger than cornstarch as a thickener.
Guar gum tip: Like xanthan gum, measure carefully when using guar gum. If you use too much, you may end up with stringy baked goods.
7. Water chestnut starch
This unusual starch is a lot like cornstarch in that you need to mix it with water before using. It works really well for frying chicken or fish. 
8. Sweet potato starch
Sweet potato starch is a little more challenging to find and a lot pricier too. Asian supermarkets or online stores would be the best bet though. It can be directly substituted for potato starch.
9. Agar powder
Agar powder is great to use in making gelatin or gel based foods. Anything else, steer clear. Because it is so good at making things 'gel' it can be hard to know what the correct proportion is to add as a gluten free thickener, until it's too late!
10. Kudzu powder
Kudzu powder comes in big chunks; you'll need to add powder to cold water and stir it into a paste before you add it to soup. Add towards the end of cooking, and make sure you stir consistently while heating. (By the way, kudzu, when drunk as a tea, is also said to help digestion and relieve fatigue.)
When you are cooking without gluten, you have lots of thickening agents to choose from. From cornstarch to tapioca starch, gluten free thickeners are there to save the day!
Originally published 7/23/2014. Updated with new pictures and formatting 10/29/2019.
Wanting more gluten free baking tips? We've got lots more here:
And check out these delicious recipes: