This easy, versatile gluten free Bisquick baking mix is just like the stuff you buy in the store but costs a lot less and has no xanthan gum!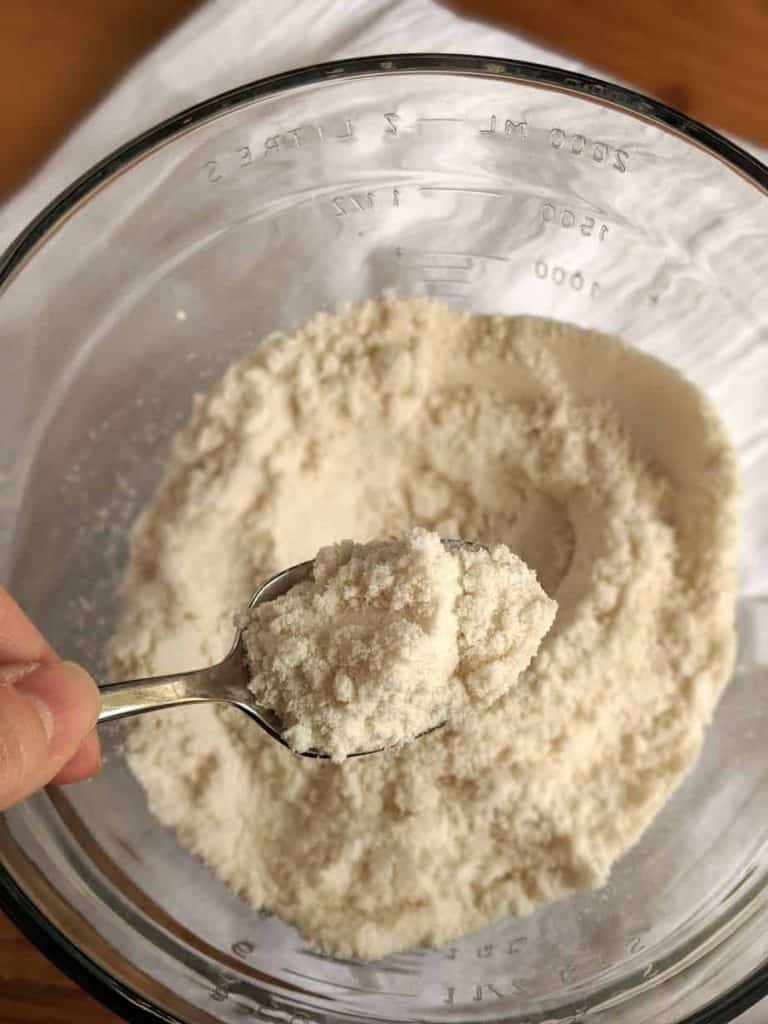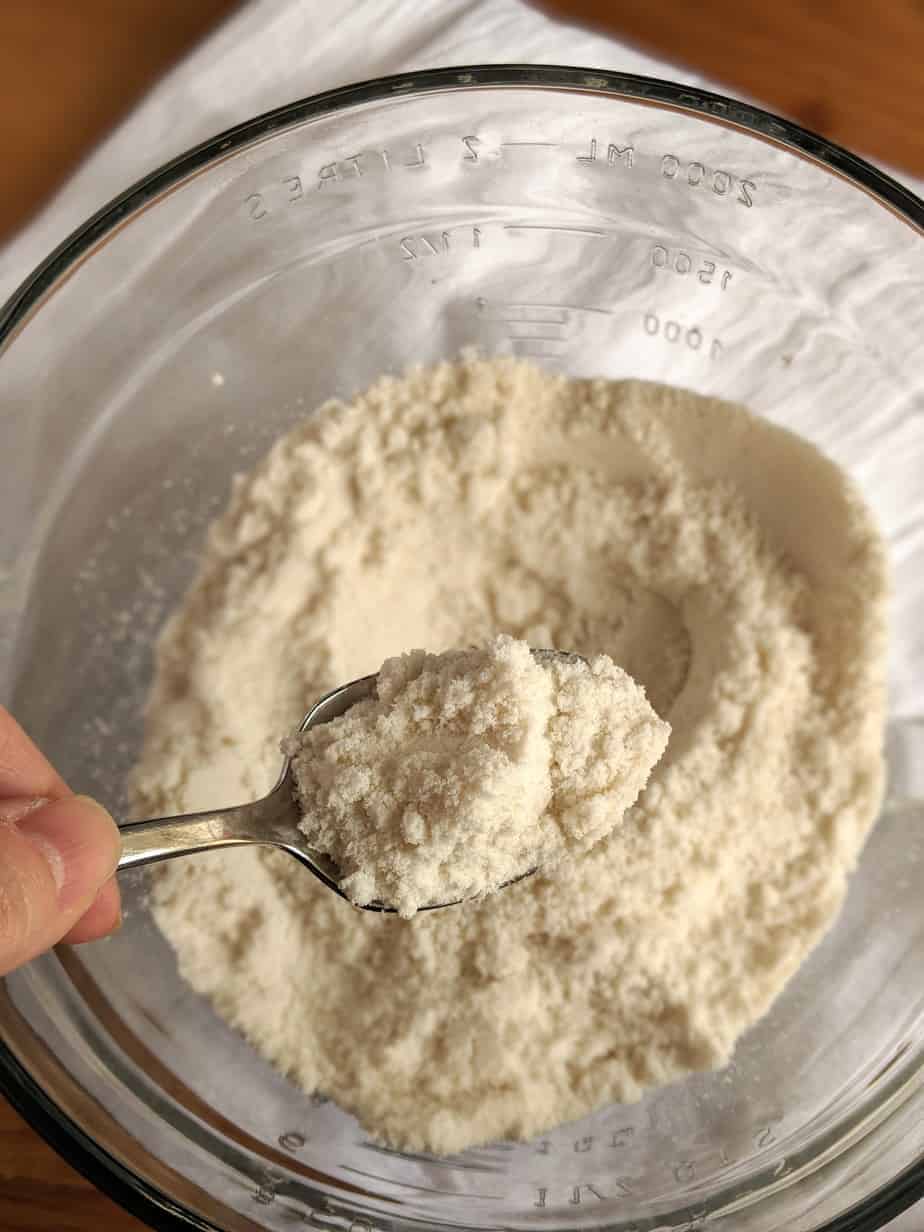 If I had to bet, I would say that we have a lot in common - I bet that anytime you can save either money or time, or even both, you are all ears. Am I right? Whether it's a money saving article or helpful tips on making your own bread, resources that help us save money on already expensive ingredients (looking at you, gluten free Bisquick!), are valuable beyond words.
That's kinda how the recipe for this gluten free Bisquick came about.
Actually, it's how a lot of my recipes come about – a delicious bread or dinner roll starts out as just a thought and then a complete creation and testing phase (and at least 2 flops and a lot of 'dumping' things out), then it finally becomes something amazing enough to share with you all.
And being one that likes to save money on all the baking ingredients, making gluten free Bisquick myself, at home, just seems budget friendly. Plus making it myself means I can leave out the xanthan gum!
Why This Gluten Free Bisquick is the Best
Gluten free Bisquick opens a world of opportunities as far as breads, biscuits, pancakes and waffles go.
Those times when pancakes sound good but getting out and measuring all those ingredients don't sound like a fun way to spend the morning… yep, this is your pancake mix.
Keep it on hand anytime you need to whip up some delicious biscuits – or get waffles on the table in no time.
And the best part – making this gluten free bisquick is super easy. Although there are other versions of homemade bisquick, I love this one for a number of reasons. And I think you will too…
1. There is no xanthan gum in it.
Xanthan gum is used as a stabilizer and helps the ingredients in gluten free baking all stick together so they don't separate, which would result in a frustrating baking flop. So it gets tricky when leaving xanthan gum out of gluten free recipes. Because, well, you can't just leave it out. There has to be some replacer used that mimics xanthan gum. Fortunately I have a whole list of xanthan gum replacements.
I don't include it with my gluten free bisquick mix because I prefer to add the substitute I want in each recipe.
2. I use a lot of baking powder.
Baking powder is kind of like a secret sauce for gluten free baking. There is nothing quite like it that produces the same results. Baking powder gives baked goods lift that they really need.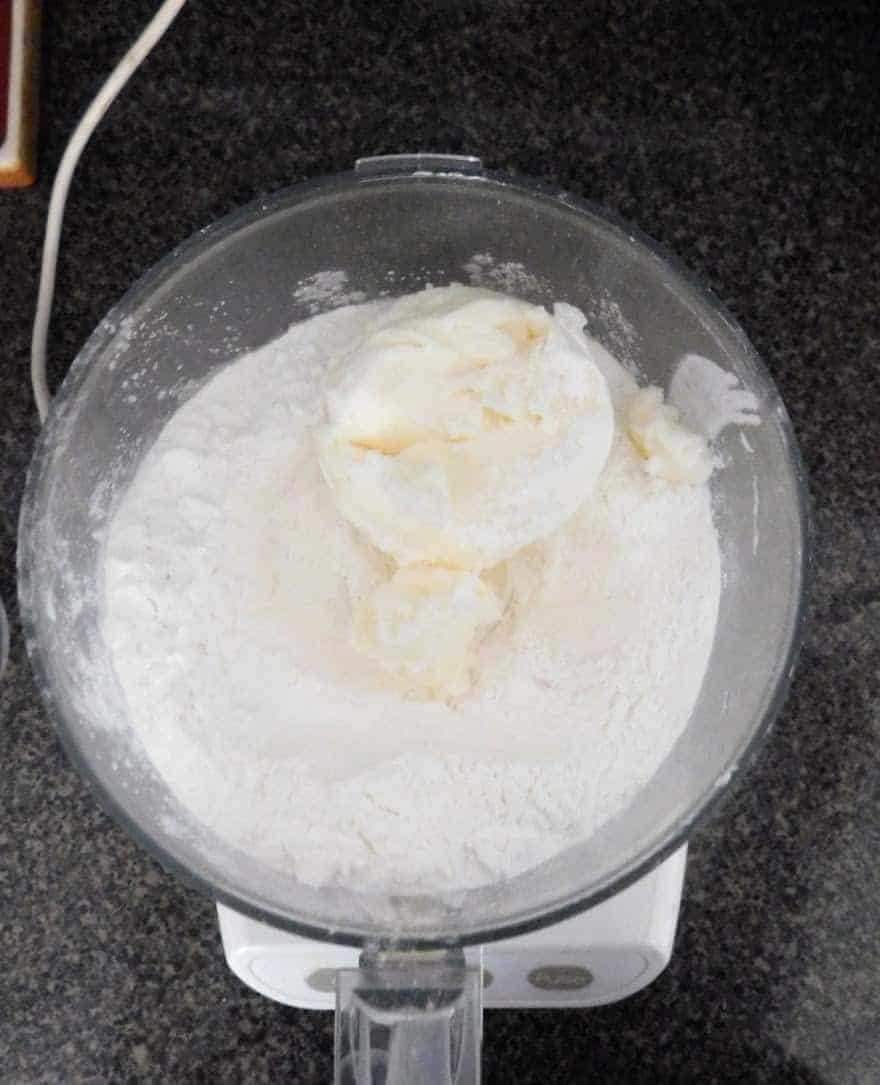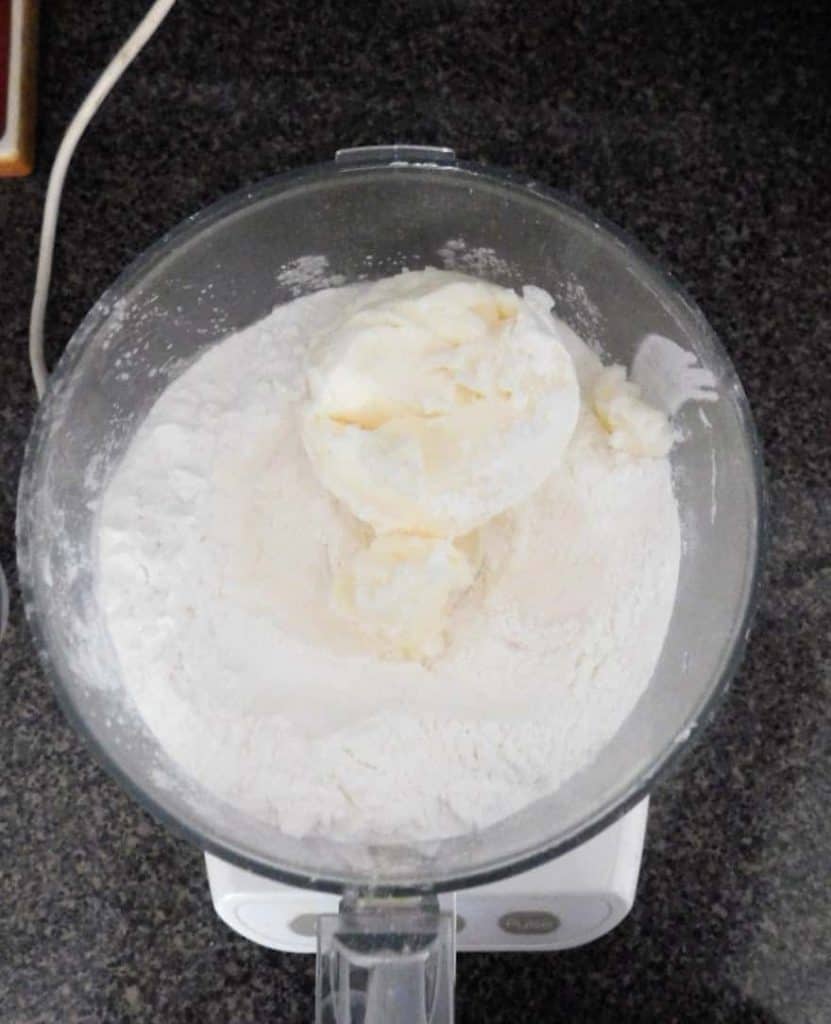 Tools Needed to Make Gluten Free Bisquick Without Xanthan Gum
Making gluten free bisquick requires just measuring cups and a food processor. This recipe can easily be doubled or even tripled if you'd like. But a word of caution, if you're like me and have a food processor on the smaller side, then break it into batches.
These are my go-to items for making this GF bisquick mix:
Storage container - I love these with the push button seal! A-mazing.
If you enjoy how simple and easy this recipe is, will you give it a rating?
Recipe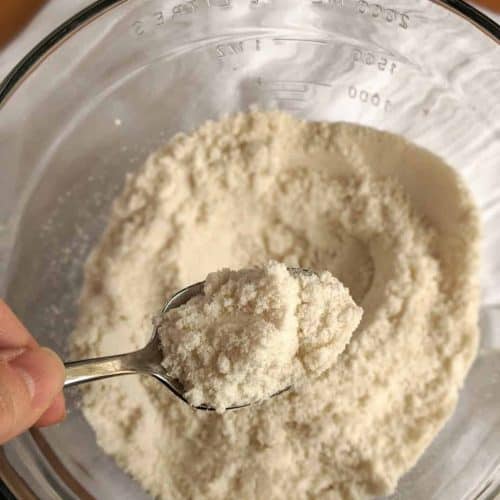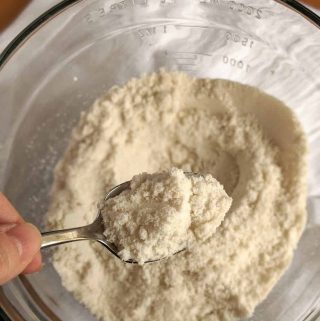 Gluten Free Bisquick without Xanthan Gum
An easy, homemade gluten free bisquick baking mix with no gums!
Print
Pin
Rate
Ingredients
1

cup

brown rice flour

1

cup

white rice flour

1

cup

tapioca starch

2

Tbls.

granulated sugar

1 ½

tablespoons

baking powder

1

teaspoon

salt

½

cup

solid vegetable shortening
Instructions
Place white rice flour, brown rice flour, tapioca starch, sugar, baking powder and salt in the bowl of a food processor. Run food processor for about one minute to combine. Add shortening. Pulse to combine, about five medium pulses. No large pieces of shortening should remain.

Store mix in an airtight container at room temperature for up to 8 weeks.
Notes
Make sure to combine until mixture is coarse crumbs.
This mix will stay fresh in an airtight container for up to 8 weeks.
Nutrition
Calories:
741
kcal
|
Carbohydrates:
111
g
|
Protein:
5
g
|
Fat:
31
g
|
Saturated Fat:
7
g
|
Sodium:
673
mg
|
Potassium:
684
mg
|
Fiber:
3
g
|
Sugar:
8
g
|
Calcium:
232
mg
|
Iron:
1.9
mg
Also check out these gluten free bread recipes:
And don't miss these helpful guides: