When it comes to food allergies, it seems like they often pair or triple up. This is especially true of those suffering from Celiac or gluten intolerance. Lactose issues usually form either in a secondary reaction to damaged small intestine lining or because the body just can't absorb it correctly. Thankfully, there are dairy alternatives out there. Milk, butter, yogurt, and cream all have gluten and dairy free counterparts. Let's take a look at a bunch substitutes, how they taste, and how they fare in bread making situations.
BUTTER SUBSTITUTES
Applesauce
When it comes to adding moisture and sweetness to breads, applesauce is my favorite substitute for butter or oil. It adds a sweet note, so some people like to cut back their sugar in a recipe. You'll want about a third more apple sauce than butter or oil in a recipe.
Coconut oil, Coconut Butter, and Other Oils
Oils in general are a great alternative to butter in baking. Coconut oil in particular is wonderful because it has a soft flavor and can replace butter in a 1:1 ratio. Virgin olive and canola oils are the same. Be aware that other oils can add a heavy flavor to whatever you're making, so taste the batter and add additional sweetener if necessary. Coconut butter is also a thing, being sold in bricks like the picture below. Keep in mind it's often harder to find, so coconut oil may be an easier option.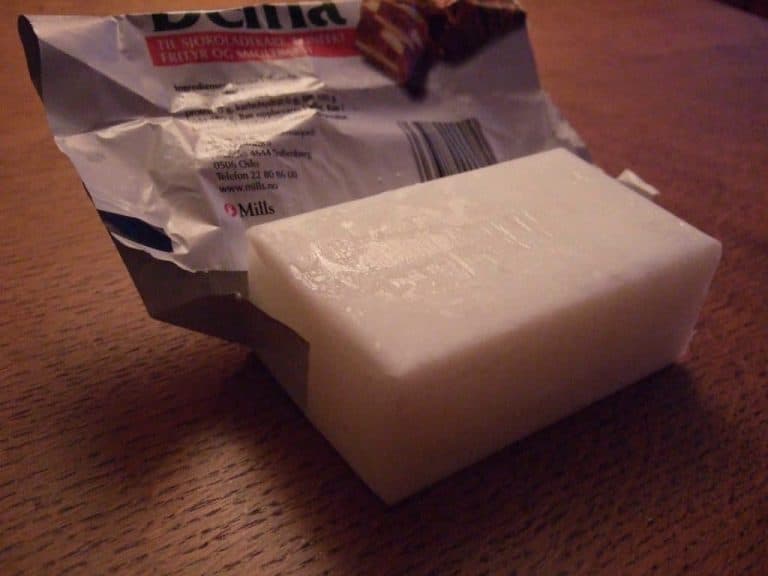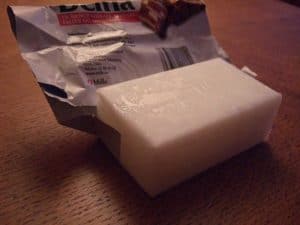 Fruit Purees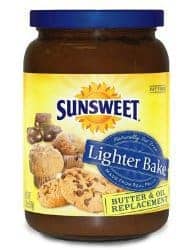 Like applesauce, fruit purees are also great alternatives to butter in gluten free baking. Prunes and dates are oven used, but be aware that they also add sweetness, so consider cutting back other sweet elements in the recipe. Bananas are also a great and easy option since they are easy to incorporate and lighter texture. There are endless possibilities: pears, apples, nectarines, peaches, and pineapple. If you'd like a convenient commercial fruit puree, Sunsweet's Lighter Bake can be found as some health food stores and comes complete with substitution ratios.
Commercial Shortening
Shortenings are often looked down upon because most commercial options such as Crisco have fully hydrogenated oils. If you don't care about that, then by all means buy them. You can also find healthier shortening from companies such as Earth Balance and Spectrum.
Margarines
Just as shortening can offer health concerns, so too can store available tubs of margarine, but many of them are diary free. The two companies that offer margarine that doctors seem to be okay with are Earth Balance and Smart Balance, so if convenience is more important than super healthy eating, you can snag one of these tubs.
MILK AND BUTTERMILK SUBSTITUTES
Almond Milk
One of the more popular of nut milks that is easy to find in most marketplaces is almond milk. Its rich flavor makes up for a thinner texture. It comes in a variety of flavors for drinking. It works well in coffee and other hot beverages, as well as in sauces and smoothies. When you use it in baked goods, you can substitute the same amount for cow's milk, but may need additional thickener suck as corn starch or eggs. Often people add lemon juice or apple cider vinegar to milks to sour them into buttermilk to add flavor to a batter. Almond milk doesn't lend itself easily to this souring process.
Cashew Milk
It is harder to find cashew milk commercially, and many who use it make it at home by simply blending raw cashews with water. It has a mild nutty flavor that leans toward sweet. Of all nut milks, cashew milk has the silkiest, creamiest texture. This texture makes a wonderful vegan Alfredo sauce or cream sauces for vegetables. Though cashew milk already has such a unique flavor profile, it can be deepened with vinegar for baked goods.
Also see How to Make your own Non-Dairy Milk
Hemp Milk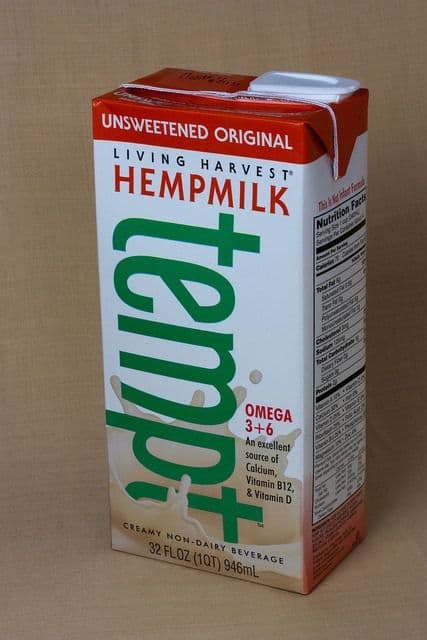 Though not as well-known as many other milk substitutes on the market, hemp milk is a great one to consider. It's made from the seeds of the same plant marijuana comes from, but they don't have any of the substance that affects the human brain. They are soaked in water and blended like most other milk alternatives, and contain high levels of protein and omega 3s. It is fat free, so it tends to be on the watery side but still has a naturally complex and nutty flavor that can make any bread taste that much better.
It does have a barely noticeable bitter after taste. While it doesn't affect bread or baked goods, coffee and tea tend to exaggerate the bitterness. Despite this awesome flavor profile, it can be curdled like buttermilk and made to taste even more robust for muffins and breads. Many people say that they like to drink it straight at room temperature.
Quinoa Milk
It's near impossible to find commercial quinoa milk. Only a couple companies sell it and it needs some extravagant ingredients to keep shelf stable. Making it at home is as simple as nut milks. Check out this video to make your own:
Quinoa milk has lots of protein, about as much as whole milk and there's no worry of contamination. It's a bit thicker than regular milk, so in baking it's essential that you add a little more moisture either in the form of water, oil, or applesauce depending on what you're making. Whisking the milk to a foam first will help lighten up the bread or baked good, or you can substitute part of the recipe's flour with corn starch to make the batter fluffier.
Also check out 6 Gluten Free Starches for the Best Baked Goods Ever for more starch options
Coconut Milk
If you want the creaminess of whole milk or cream, coconut milk is your best option. The silky texture and sweet, tropical flavor of coconut milk works for just about anything. It's already used traditionally in curries and hot climate culture's sauces, but it can be used in just about anything. Adding sugar will bring the coconut flavor forward, so consider that when you use it in coffee, smoothies, or desserts. If you use it in baking, the coconut flavor is less pronounced, but some can still detect it. Coconut milk is a great candidate for souring like buttermilk with vinegar or lemon juice. It can also be whipped into a creamy base for dressings and dips.
Hazelnut Milk
Hazelnuts have been touted as the next best nut butter with Nutella© becoming a commercialized idol. It's less known as a milk substitute, which is surprising considering how very mildly flavored and versatile it is. Hazelnut milk has a very velvety texture that makes a wonderful yogurt substitute as well as a milk one, and since you pretty much have to make it yourself, you can leave on the skin for added fiber and flavor. In baking, it works like milk for a 1:1 ratio, and doesn't require any additional liquid or leavening agents.
Soy Milk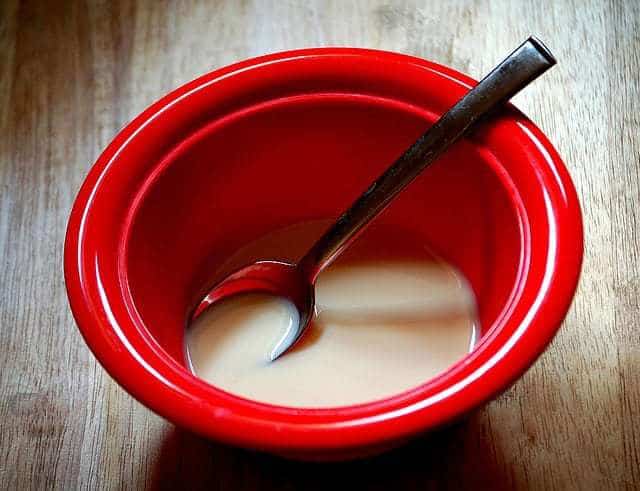 Usually when someone makes – or is required to—change to a gluten free diet, the first thing they look for is soy everything because of its versatility and super high protein levels. Soy contains more protein per servings than skim milk, and can used in place of it part for part in any recipe. It has a very creamy, full texture and mild, milk-like flavor. In markets you can find all kinds of flavored options, as well as organic and natural labels for those that are concerned with place of origin and way it was handled prior to arriving at the market. Soy milk can also be soured into buttermilk like flavor with vinegar or lemon juice. The health controversies surrounding soy products does make some people consider another milk substitute, so be sure to research and make your own decisions in that regard.
Flax Seed Milk
The market has more flaxseed milk offerings than any other seed milk but you still have to buy it online or in health food stores. Making it at home is easy, and most recipes call for golden flaxseed. If you use brown flaxseed, the flavor is stronger. Flaxseed milk is a powerhouse of omega 3s and fiber. It has an earthier flavor than most other milk substitutes, so an acquired taste for straight drinking is a must. Thankfully, that stronger flavor bakes out in breads, muffins, and other baked goodies. In baking, you'll need some additional moisture or about 25% more flaxseed milk than the recipe's milk amount. Also, flaxseed is used as an egg substitute in vegan and vegetarian recipes, so you don't have to worry about adding fluff or additional leavening agents to your recipes if you use flax seed milk. While some people have used apple cider vinegar to make a buttermilk-like flavor, most accounts I've read about don't see that much of a flavor change. (I've never tried it myself.) It makes an amazing base for smoothies.
Rice Milk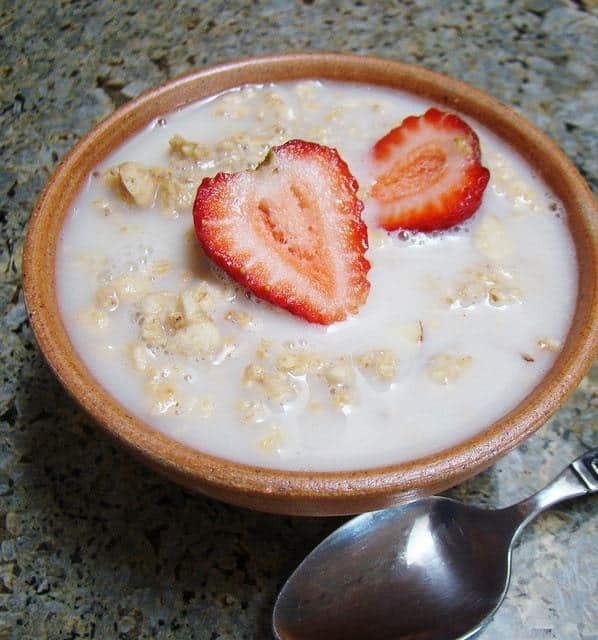 Rice milk ranks in the top three most commercialized and readily available milk substitutes on the U.S. market. It's common to see unsweetened, sweetened, and vanilla varieties in cartons or boxes. Not very many other flavors are sold because rice milk tends to separate. It is more watery and gritty than soy or almond milk, and has a lot less nutrition since it's usually made from white rice breeds. It's best drank from a glass chilled.
Due to its texture, rice milk needs a binding agent in bread recipes, and you'll need to use 25-30% more rice milk than called for in a given recipe. Despite its short comings, rice milk is favored because rice isn't a common food allergy and there's a minimal cross contamination factor that makes consumers feel safe to drink it.
CREAM, YOGURT, AND SOUR CREAM SUBSTITUTES
Cashew and Macadamia Nut Creams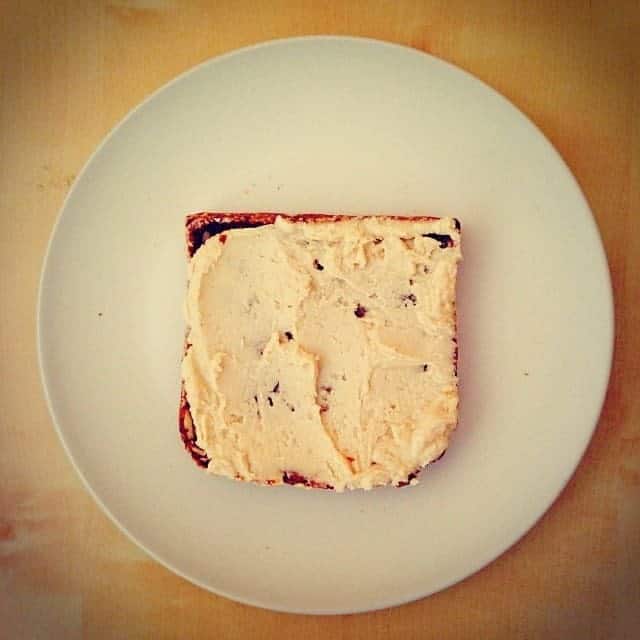 The meatiness of raw cashews and macadamia nuts make them prime candidates for being blended. Soak the nuts overnight and then blend with about half the amount of water as nuts. To make cream, whipped cream, or sour cream from them, it's a matter what things you add to the mix. For cream, add a little vanilla extract and sweetener when you blend the nuts and liquid, or use a sweeter liquid such as juice if you'd prefer not to use a sweetener. For sour cream, add lemon juice and miso or salt or even a blend of your favorite spices if it's going on a taco or other ethnic flavor based dish. Whipping these nut creams is as simple as that: use a beater and whip the cream with vanilla and sweetener until it's fluffy and chill. From there, you can create unique milk-free desserts, toppings and frostings, or salad dressings.
Pureed Silken Tofu
Silken tofu has a very unique, soft and light texture, and it works wonderfully as a sour or simple cream alternative. It can also be used in place of milk in some non-dairy yogurt recipes for a richer, creamier yogurt.
Coconut Cream
Just as coconut milk and oil work well for butter and milk, coconut cream is a very wonderful, versatile option for creams. Using canned is fine, though some people prefer to make it themselves. Be sure to only scoop out the cream in the can, leaving the watery bottom for other recipes or as a hydrating drink later. Coconut cream can be whipped or blended with ingredients depending on their use. (Similarly to additions in the nut creams section above.) So it lends itself to wonderful desserts and adds great texture to baked goods that call for cream.
Sunflower Seed Cream
Raw sunflower seeds also have that hearty texture we mentioned in the cashew and macadamia nut section, and makes a wonderful, savory sour cream. Again, it's all about liquid ratio, and most recipes recommend equal parts seeds to liquid along with onion powder, salt, and lemon juice. Here's a great example by VegWeb.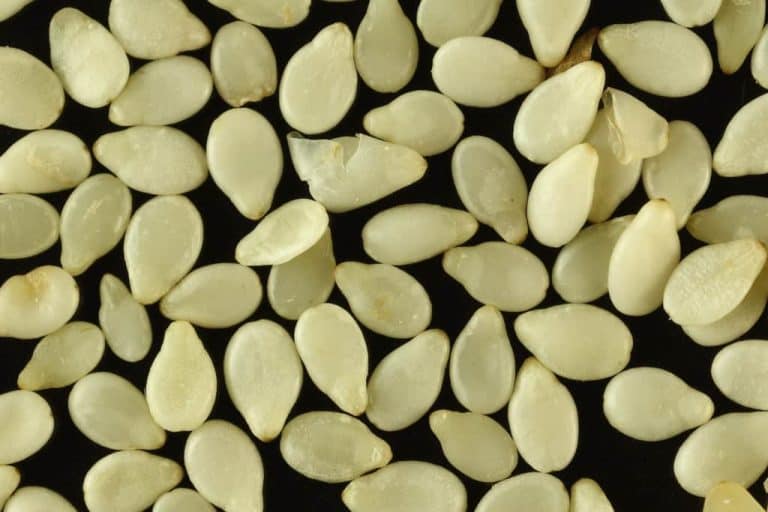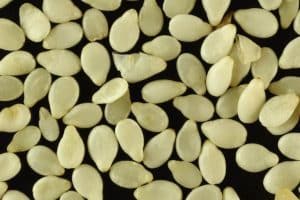 Yogurt
Many people assume it's a long, complicated, gadget filled process, but modern yogurt makers make it easily to make dairy-free yogurt. Homemade, as always, tastes better than the store bought stuff that you can find on some supermarkets. Most commercial diary-free yogurt has been known to taste a little off. To make your own, you'll need to choose a favorite dairy free milk, a gluten free thickener, and purchase plant milk based cultures.
CHEESE SUBSTITUTES
Nutritional Yeast
Have you ever heard of nutritional yeast? It's inactive, dried yeast similar to brewer's yeast that vegans have embraced as their cheese substitute. It has its own flavor, but it's close enough to cheese that it's become a great non-dairy option. It's also the best source of B-12 that's not animal based. You can sprinkle it on top of pasta and other dishes like a parmesan cheese or make vegan cheese blocks. It works well either stirred or cubed into savory baked goods such as popovers or bagels.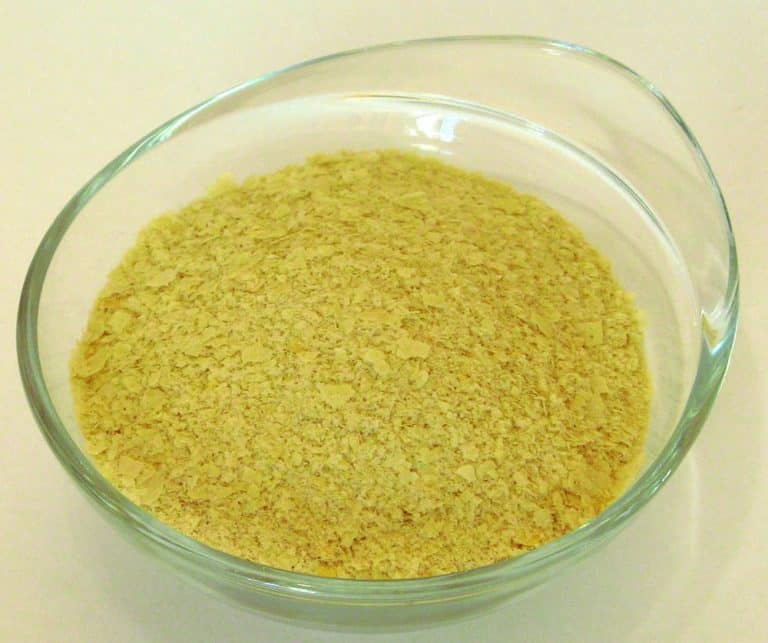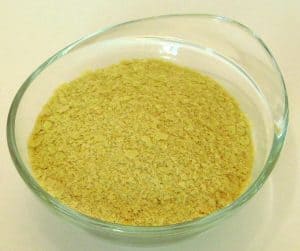 Commercial Vegan Cheese Options
While we still stand by the fact that homemade is often better, there are commercial non-dairy and gluten free cheese substitutes on the market. The biggest buzz surrounds Daiya Shreds and Follow Your Heart Vegan Gourmet Cheeses, both of which are praised for their stretch and melting abilities. So if you want convenient and safe cheeses, these are the two you should search out in your local health food stores and use in baked goods that are better with cheese in them.
No Dairy, No Problem

Just because a food allergy (or two or three) is present doesn't mean anyone has to miss out on baked goods whose recipes include offending food. If you or someone you know has the common intolerance pair, we hope this article helped you discover a few new options.
Have you used any of these dairy substitutes or made your own for baking? How did they do? We'd love your comments!
Ready for a recipe? Check out Heavenly Brown Rice Flour, Dairy-Free Blueberry Pancakes