Teff flour has become one of the most popular gluten free flours available today. It's known not only for its versatility but also for its high nutrient content. Although using teff flour in gluten free baking provides many benefits, it's sometimes necessary to use an alternative. These substitutes can easily be utilized in any recipe if you are in need of a replacement.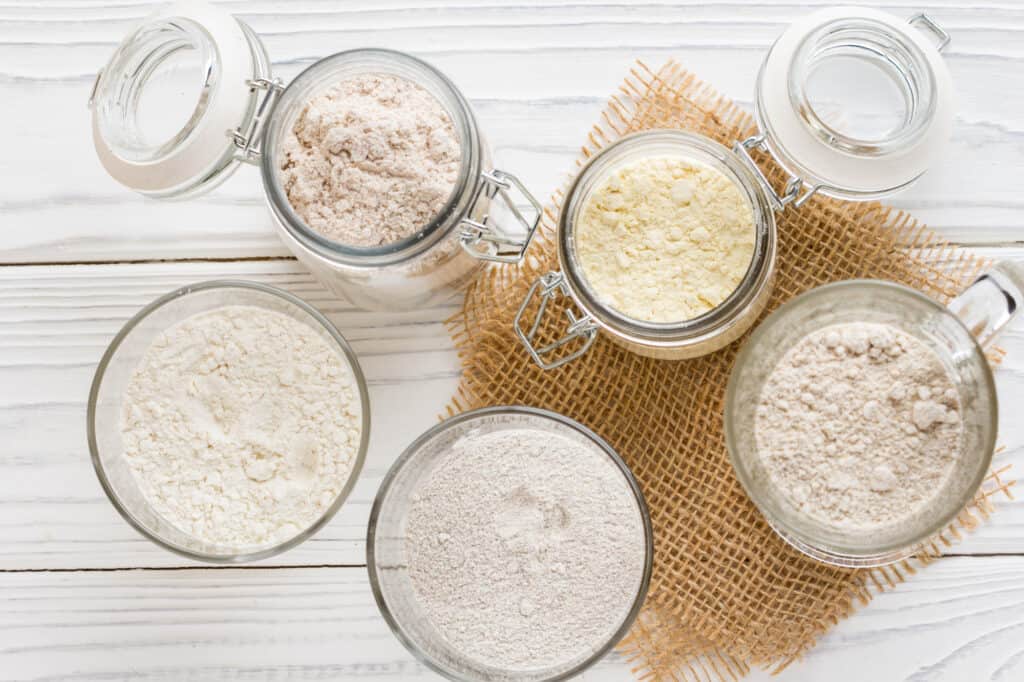 This post contains affiliate links. Affiliate links support Zest For Baking at no additional cost to you. I receive a commission if you choose to make a purchase through these links.
📋What is teff flour?
Teff flour originates from the ancient cereal grain, teff, which grows predominantly in parts of eastern Africa. The grain is very finely milled to create teff flour and is used to make various baked goods. Teff is recognized as the smallest grain in the world, making the commercial milling process a necessity. Unlike oat flour, which can be ground at home, teff seeds are about 1 millimeter in diameter so they're essentially impossible to grind on your own.

Aside from being a whole grain, like millet and buckwheat, teff is a very good source of dietary fiber as well as protein. Because teff flour retains a substantial amount of the seed's bran and germ, it is very nutrient-dense. Teff flour is also high in iron, amino acids, vitamin C, and calcium. This naturally gluten free flour will provide additional nutrition and flavor to your recipes.

There are a few varieties of teff that you may come across – ivory, red, and brown. Generally, the lighter shade varieties have milder flavors while the darker ones have a vaguely stronger, earthy taste. Although the flavors may differ slightly, the nutrition of each type of teff grain is the same. All varieties of teff make for a great all-around gluten free flour.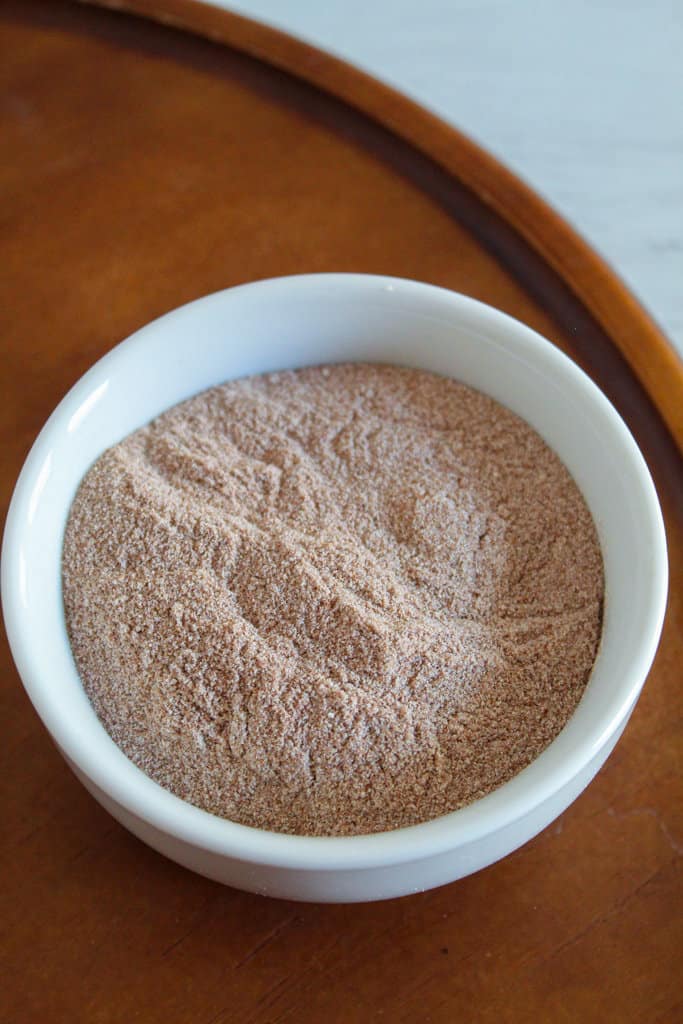 🥄Uses in baking
Teff flour has a malty and mildly nutty flavor that works well in a variety of both sweet and savory recipes. It can be used on its own or in combination with other gluten free flours. For thousands of years, Ethiopians have been baking with teff flour. One common baked good they make frequently with teff flour is a flat, spongy, crepe-like bread called injera. More recently, teff flour has gained popularity due to its versatility in baking, its nutritional content, and its lack of gluten.

Baking with teff flour is quite different than baking with wheat flour. Baked goods are sometimes denser and can have more of a whole grain, hearty consistency. Teff flour can be used to replace up to ¼ or 25% of the wheat flour in any recipe for a lighter, more tender texture as well as additional flavor and nutritional value.

Teff flour is a great option when it comes to gluten free baking because you can make just about anything with it! Some of the best baked goods to make with teff flour include yeast breads, pastries, and quick breads such as cakes, muffins, waffles, cookies, and more. Its unique flavor pairs very well with deep, rich flavors including chocolate, nuts, caramel, and coffee.
📖Using flour substitutions
When deciding which type of flour can be used as a teff flour substitute, you'll want to consider the flour's fiber and protein content. Flours that contain a similar amount of fiber and protein to teff flour will perform similarly in baking. As a result, these flours will make the best substitutes (find out more on substitutes for everything from eggs to flours to gums here). Although duplicating the unique taste and texture of teff flour may be difficult, there are several gluten free flour alternatives that will do the trick.
💭Best substitutes
The following teff flour substitutes will allow you to achieve similar results in your recipes. Not to mention, each of these can be substituted in equal amounts (1:1 ratio).
1. Buckwheat flour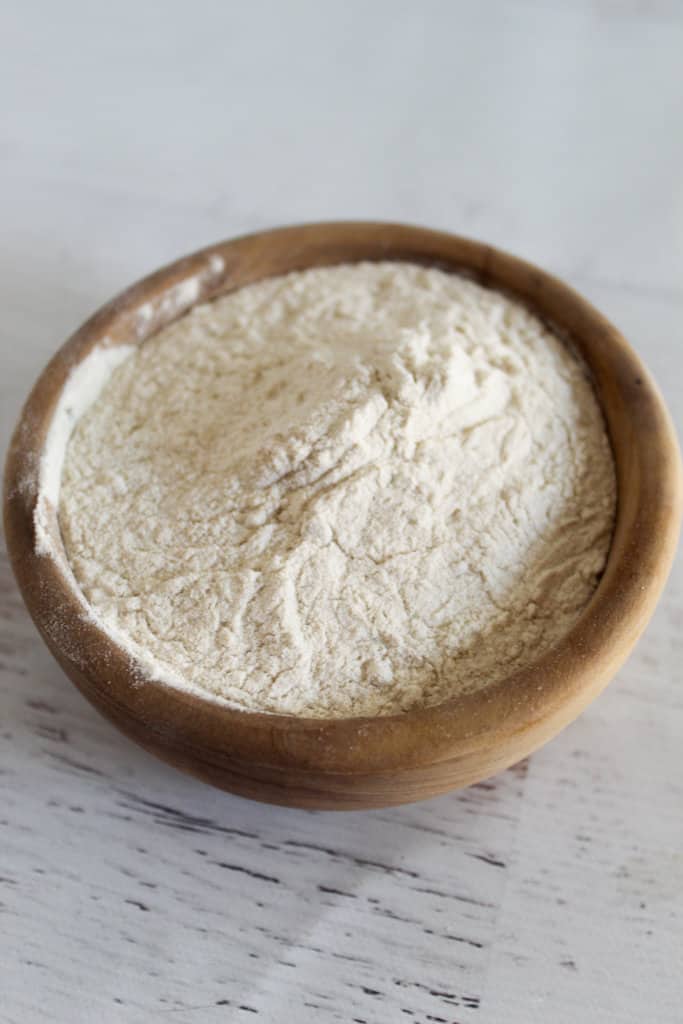 The very best substitute for teff flour is buckwheat flour because it contains almost the exact same about of protein and fiber. Buckwheat flour is milled from the seeds of the buckwheat plant. This "pseudo-grain" is a gluten free, grain free seed that performs like a grain in baking. Like teff, buckwheat flour is used in both sweet and savory recipes. With a distinct earthy and nutty flavor, it provides flavor and moisture to baked goods, like this banana bread and these muffins.
Where to buy it? A good, budget friendly, high quality buckwheat flour is this one from Bouchard Farms.
2. Millet flour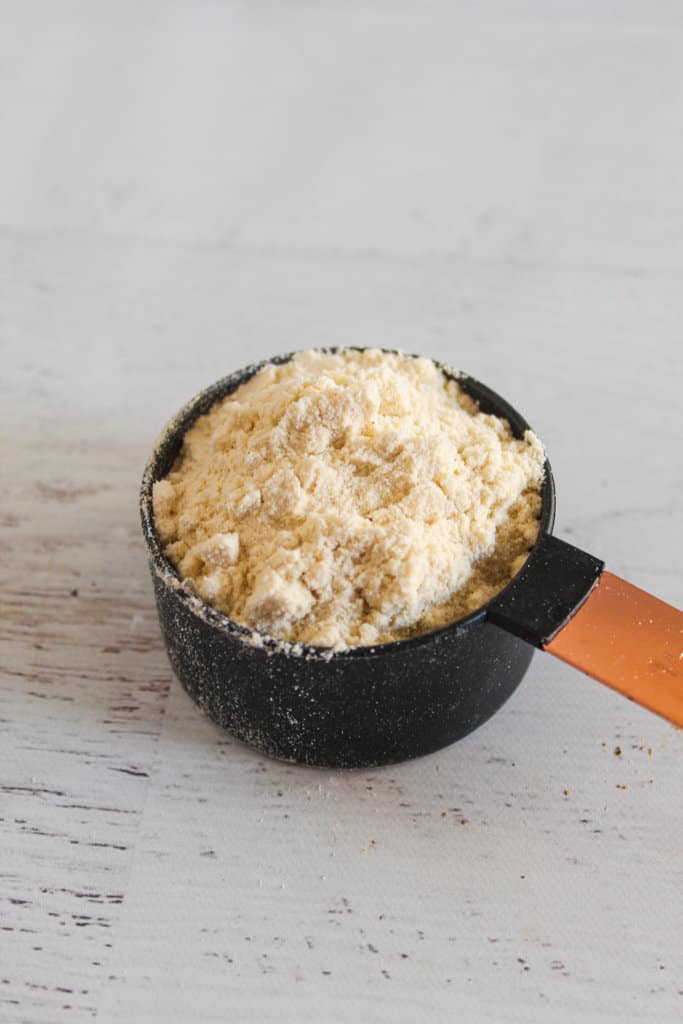 Millet flour is an excellent whole grain alternative for teff flour. It is slightly lower in protein than teff flour but contains the same amount of dietary fiber. It provides a similar grainy texture that is commonly present in baked goods made with teff flour. Millet flour is a versatile gluten free option that works well for both sweet and savory baking. It lends a light, mild flavor and tender, delicate texture to baked goods. In fact, this millet bread can be made with teff flour with no difference in taste or texture.
Where to buy it? I use and recommend this brand.
3. Sorghum flour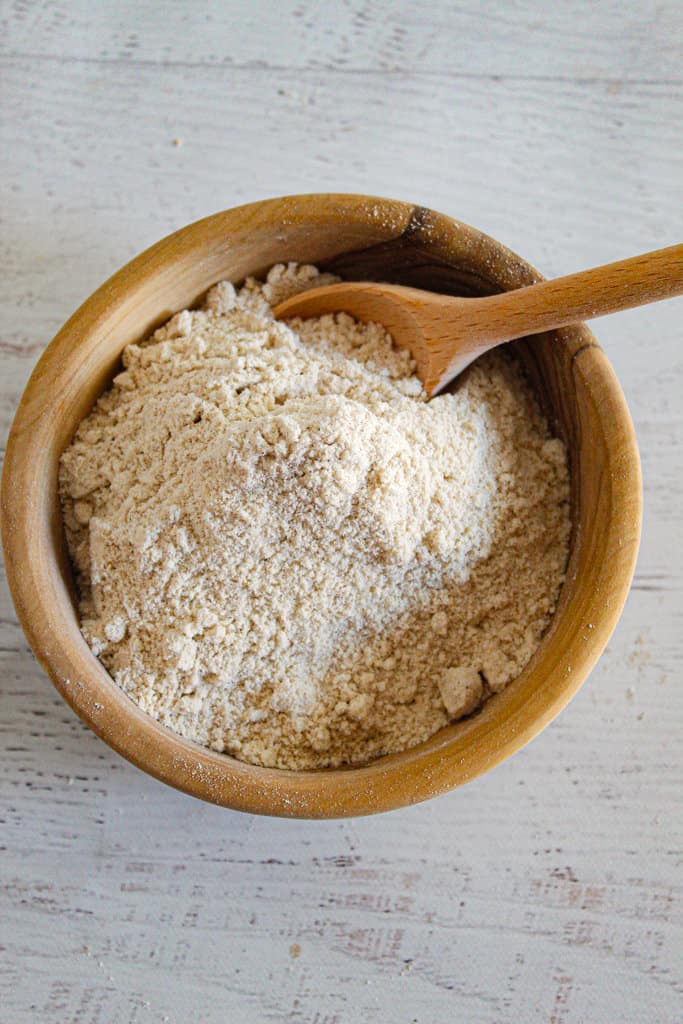 Another really good teff flour substitute is sorghum flour. Its mild, sweet flavor and smooth consistency make it perfect for gluten free baked goods such as bread, cookies, cakes, and muffins. Like teff, sorghum is natually gluten free and is a great source of nutrients. However, with less fiber and protein than teff, sorghum flour can cause your baked good to be slightly crumbly. To avoid dryness in your baked goods, using additional binders such as eggs or xanthan gum may be necessary.
Where to buy it? This brand is my go-to for most gluten free flours and starches.
4. Amaranth flour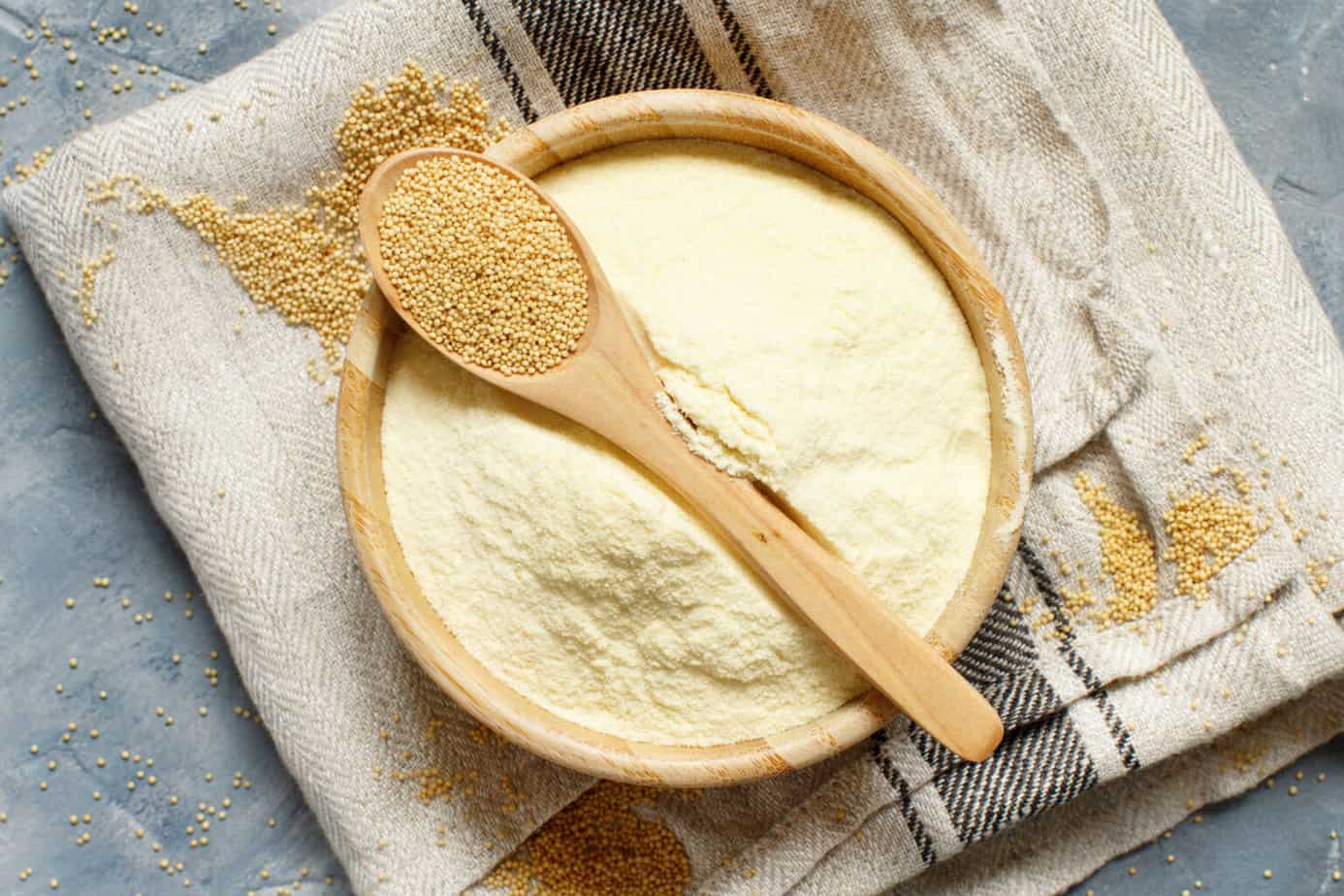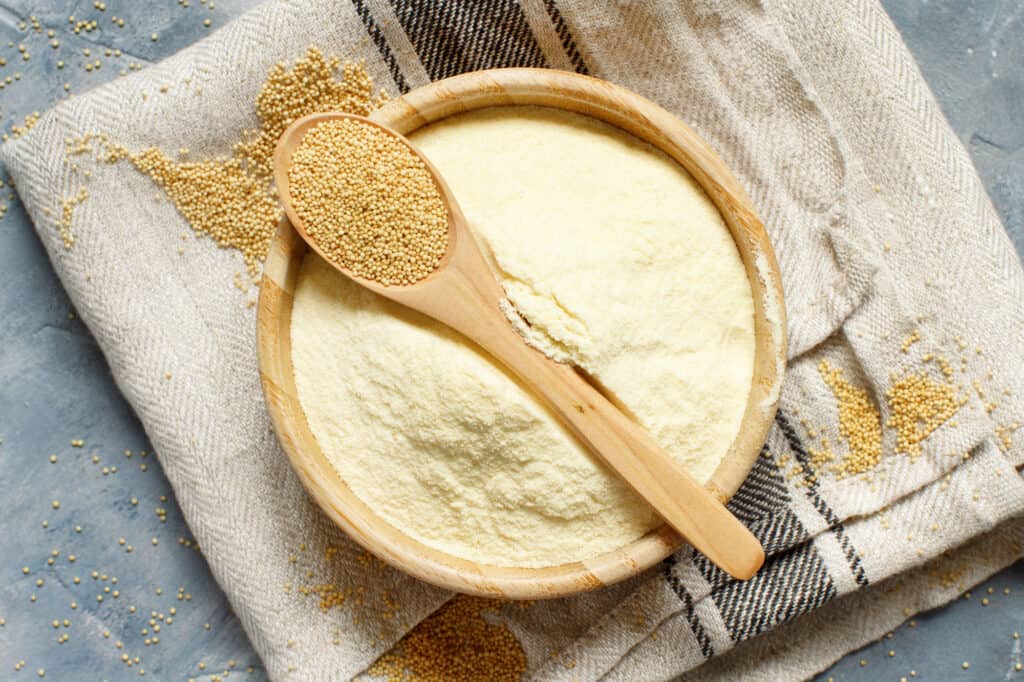 Another gluten free alternative for teff flour is amaranth flour. Amaranth flour is milled from the seed of an amaranth plant. It is commonly used in baking as part of a flour blend but also works well on its own. Amaranth flour contributes a density to baked goods that is similar to that provided by teff flour. Its mildly sweet and nutty flavor along with its fine texture make it a good choice for gluten free baking. Amaranth flour is a little lower in fiber than teff flour and tends to absorb more liquid. To prevent your baked goods from being too dense, you may need to use additional leavening agents in your recipe.
Where to buy it? Though it's a pricier flour, this is the best place to buy it.
FAQ's
Can I substitute teff flour for all purpose flour?
While teff is an excellent flour for baking, it's not a one-for-one substitute for all purpose flour. Use it to replace 25% - 50% of the all purpose flour in a recipe.
What does teff taste like?
Teff can be described as earthy and hearty. It works well in quick bread, muffin and even yeast bread recipes where a hearty flavor is the desired outcome.
Is teff flour a substitute for almond flour?
Unfortunately, it is not the best substitute for almond flour. Almond flour has properties that teff does not therefore, the end result of the recipe may be completely different. Check out these substitutes for almond flour.
🍽Recipes using teff flour