If you're searching for alternatives to psyllium husk powder for gluten free baking, look no further. Here are 6 excellent options that will help your baked goods achieve the perfect texture.
Looking for recipes with psyllium husk powder? Check out this Boston style brown bread, these blondies, and these dinner rolls.
Gluten free baking can be difficult because gluten acts as a binder for the ingredients. Having a binder is essential in baking, or else the baked good won't have the right body and texture. So what's the answer for baking without gluten? Adding a gluten free alternative to act as the binder. One such ingredient is psyllium husk powder. But if you are caught without this gluten free binder, there are several alternatives to choose from that will help you get gluten free baking right, whether you're a pro or you're just starting out.
This post contains affiliate links. Affiliate links support Zest For Baking at no additional cost to you. I receive a commission if you choose to make a purchase through these links.
What is Psyllium Husk Powder?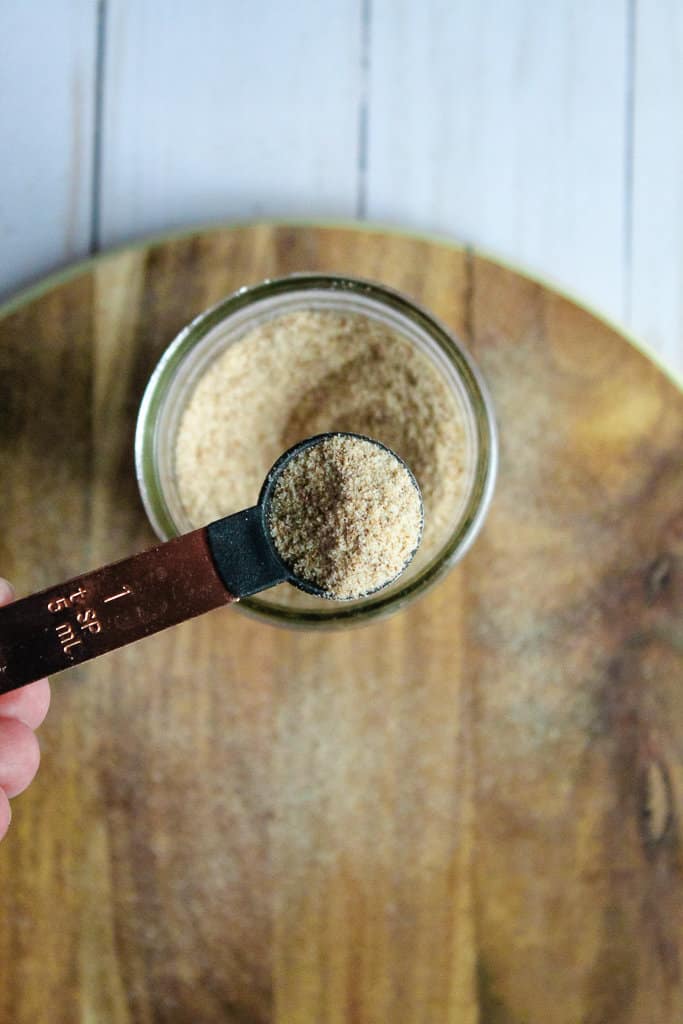 Psyllium husk powder is a dietary fiber supplement that's available in most health stores. But it's also a wonderful ingredient to use as a binder in gluten free baking. It is made by harvesting and grinding the seeds of the plantago plant. The husk of the psyllium seeds are very high in fiber. Psyllium husk powder is often consumed by adding the powder to food, water, or smoothies. Or the powder is baked into gluten free breads and other goods.
Uses
Psyllium husk powder is often used for its many health benefits. Since it is rich in fiber, it has been found to lower cholesterol and improve digestion. It is also used to create the necessary structure and texture of gluten free baked goods, especially bread. If you're new to gluten free baking, you'll quickly learn that psyllium husk powder is a commonly used alternative. But what if you can't find it or don't have it on hand? Don't worry, there are several substitutes that work well!
Best Substitutions
1. Xanthan gum
Xanthan gum is quite possibly the gluten free alternative with the strangest name. It's a fermented corn polysaccharide, made by fermenting a carbohydrate with a specific bacteria. Although this alternative sounds a bit odd, it does wonders in gluten free baking. It's a binder and stabilizer for ingredients, and helps baked goods have the light, fluffy, but stable texture. Check the labels of xanthan gum as certain brands may also contain corn, dairy, or soy. In that case, use a different alternative (like guar gum). This brand is free of all of those additives.
To use it as a substitute, add ½ teaspoon of xanthan gum per cup of flour or starch. A little goes a long way with this ingredient, so don't use more than 1 ½ teaspoons in a recipe or you risk a chemical taste coming through in your baked goods. This blueberry cobbler recipe uses xanthan gum.
2. Guar gum
Guar gum is another commonly used ingredient that is made from powdered guar beans. It's similar to xanthan gum in that it's a fiber often used as a dietary supplement for digestive health. Guar gum works well as a binder and for thickening foods.
Substitute guar gum in the same ratio as xanthan gum.
3. Chia seeds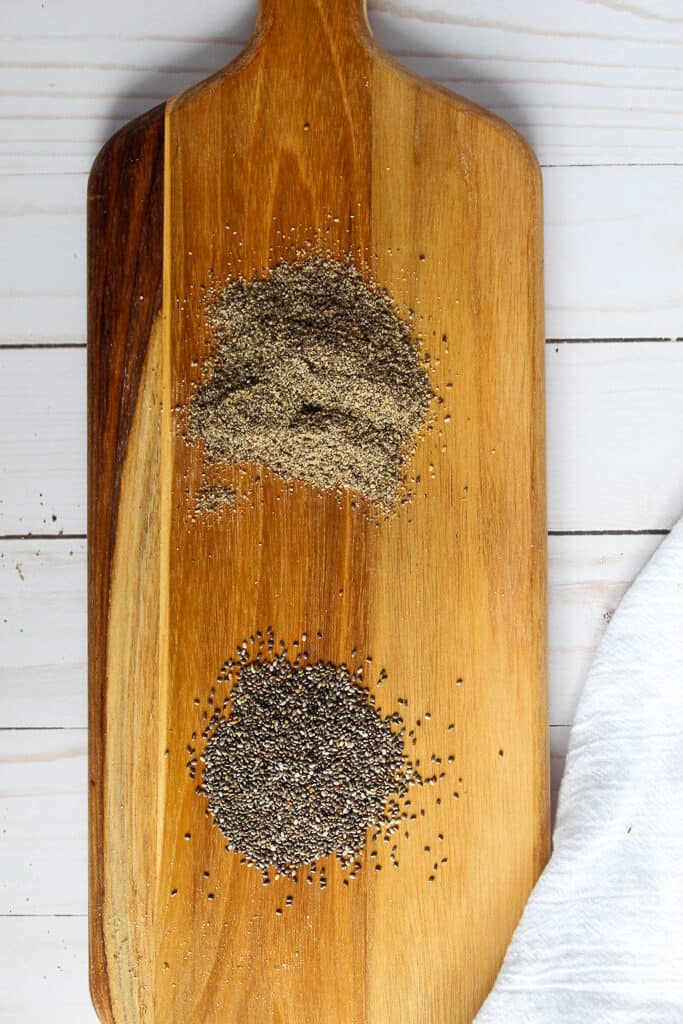 Chia seeds are tiny but pack a punch of nutrients. These seeds are a great source of fiber, protein, Omega 3 fatty acids, and antioxidants. They are a popular additive to smoothies, puddings, granola, and baked goods. The amazing thing about chia seeds is that they can absorb up to 12 times their own weight and form a gel substance when combined with water. This means they are a great option in baking because they lock in moisture and act as a binder, preventing baked goods from becoming dry and crumbly.
I recommend grounding the seeds so they are nearly invisible in your finished baked good. Chia seeds can be substituted for psyllium husk powder at a 1 to 1 ratio. This hearty chia seed bread recipe uses chia seeds.
4. Flax seeds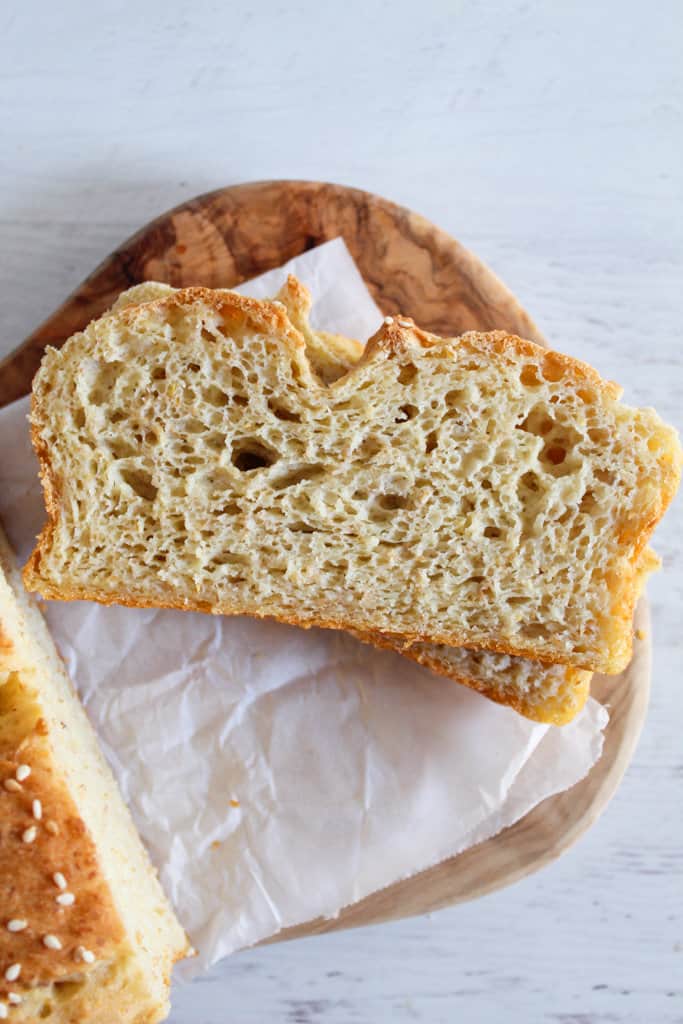 Flax seeds are another kind of healthy seeds that work well in baking, as long as they are ground up (also known as flax seed meal). These seeds are rich in fiber, iron, zinc, and Omega 3 fatty acids. Flax seeds do a great job of adding moisture and softness to baked goods, as well as doing the essential job of binding.
Flax seeds can be substituted for psyllium husk powder at a 1 to 1 ratio. This recipe for chocolate biscuits uses flax seeds.
5. Eggs
It's no secret that eggs are a very useful ingredient in baking. Many recipes utilize the help of eggs, whether for providing structure, moisture or texture. Since they can do so much for a baked good, it makes sense that they're a good replacement for psyllium husk powder.
Psyllium husk powder can be substituted with 1 egg in most recipes (this is definitely recipe-specific, so test it out).
6. Gelatin
Gelatin is what gives gum, jelly beans, and the popular JELL-O dessert their sticky and moist texture. Unflavored gelatin is excellent when used in baking because it makes dough stretchy and helps baked goods retain moisture. Like any of these substitutes, gelatin is also a great binder. Just make sure you are using unflavored gelatin, like this one, not anything containing sweetener or flavor. Also keep in mind that gelatin is made from animals, so it won't work in a vegetarian or vegan diet.
Psyllium husk powder can be substituted with 1 teaspoon of unflavored gelatin in most recipes. This easy potato bread recipe uses gelatin.
FAQs
Can you bake with psyllium husk powder?
Of course! Though it can be used as a laxative or to lower cholesterol, it's an amazing ingredient to have on hand for gluten free baking.
What is the best alternative to psyllium husk powder?
Xanthan gum, guar gum, chia seeds, flax seeds, eggs, and gelatin are all great options. They have different substitution ratios, so keep that in mind when using a substitute in your baking.
What brand of psyllium husk powder is best?
This brand works great in recipes and does not turn baked goods a brown or purple color.
Recipes using psyllium husk powder