In any gluten free recipe, there are many elements to take into account to ensure the perfect outcome. Consequently, using the right brown rice flour substitute for your recipe is essential. Brown rice flour is a versatile gluten free flour made from ground whole grain brown rice that has retained the outer bran layer during processing. It has a slightly coarse and gritty texture as well as a mild, nutty flavor that can easily be incorporated into various gluten free flour blends. It also makes it a fantastic flour option for gluten free baking because it can replace wheat flour in many recipes if needed.
Brown rice flour is commonly used in yeast breads, like this outback steakhouse copycat bread, quick breads like this brown bread, cakes like this banana cake, rice flour pancakes and even in this pie crust. Additionally, it works well as a thickener in gravies and sauces and as a coating for fried foods. That being said, if you're in a bind and don't have any on hand, there are several brown rice flour substitutes that will yield a similar result.
Keep in mind that not just any flour can be used in place of brown rice flour. Finding an alternative flour that won't significantly alter the taste and texture of your foods can be a little tricky, so I have compiled a list of the 5 best brown rice flour substitutes that are ideal for all of your gluten free baking needs.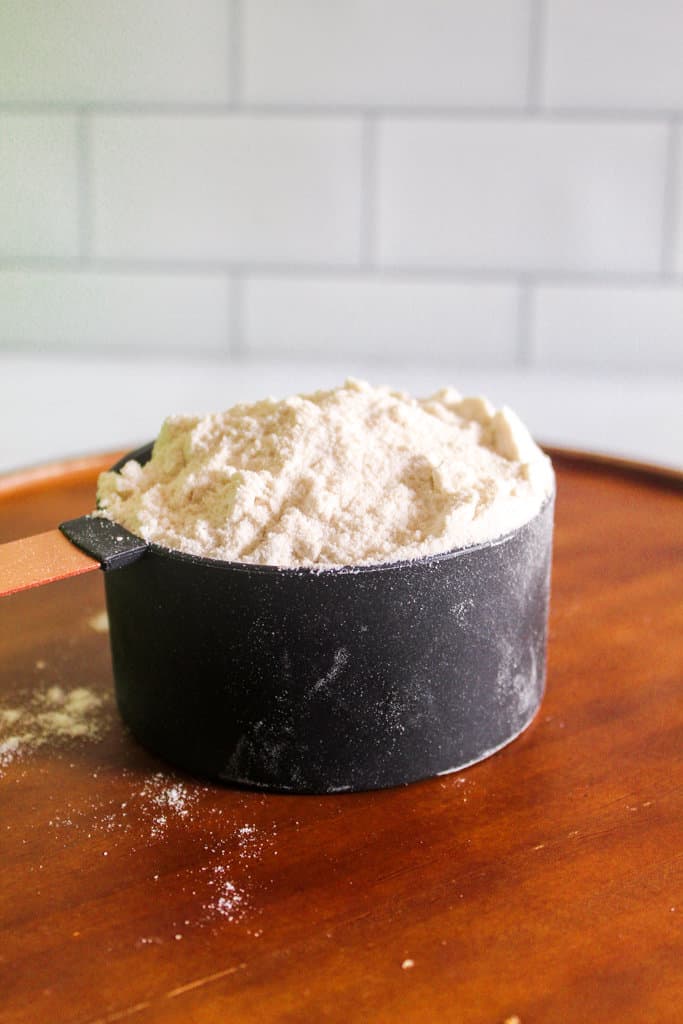 This post contains affiliate links. Affiliate links support Zest For Baking at no additional cost to you. I receive a commission if you choose to make a purchase through these links.
Using Flour Substitutions
There are two important factors to consider when determining which brown rice flour substitutions will produce a similar final result in baking – protein content and fiber content. The amount of fiber and protein varies greatly among different types of flour. As a result, not all flours can be used as an alternative in equal amounts to brown rice flour (see this flour guide for an in depth explanation). Replicating the exact flavor and texture of brown rice flour is no easy task. However, there are a few alternatives that can produce great results.
1. White rice flour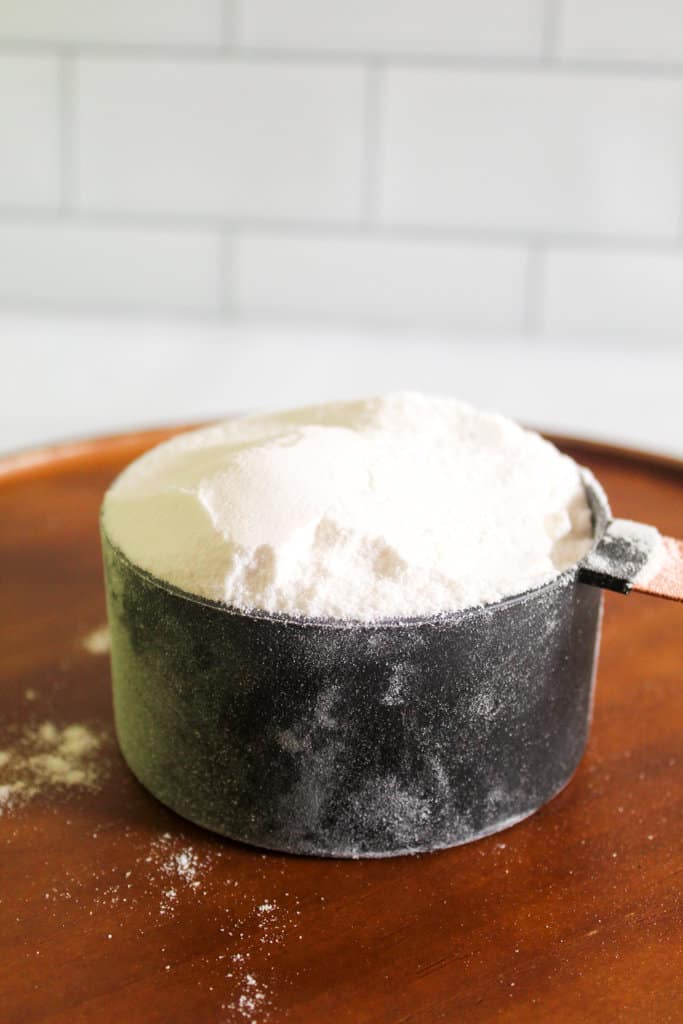 The best gluten free substitute for brown rice flour is white rice flour. Because they have a comparable amount of fiber and protein, these two flours are virtually interchangeable. This means that they can be used in equal amounts when substituting. White rice flour has a fine, light texture that lends a tender sponginess to baked goods. It's also easy to grind your own at home with a food processor or coffee grinder.
Like brown rice flour, white rice flour is milled from rice grain. The difference is that white rice flour is made from refined rice grains that have had the outer bran and germ layers removed. This process makes it lighter in color and slightly more neutral in taste. Even though the taste is a bit milder than that of brown rice flour, it is not noticeable in most recipes and works very well in gluten free baking.
White rice flour is a budget friendly flour - buying in bulk is the best option. Then check out this post on how to store the flour.
Check out this bread machine recipe using white rice flour.
2. Sorghum flour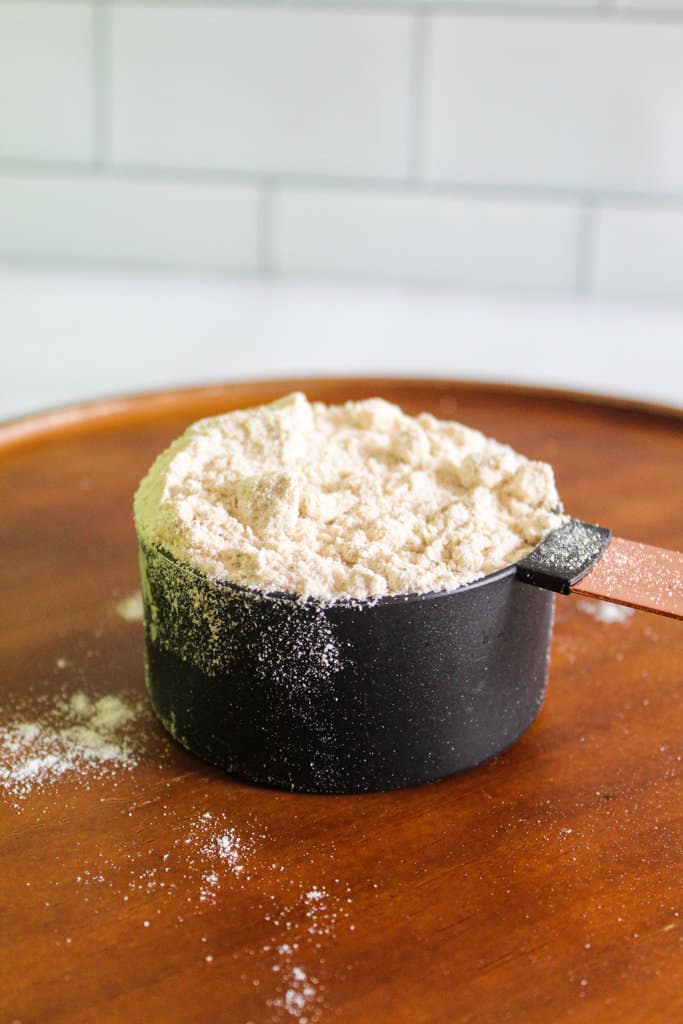 Another excellent alternative to brown rice flour is sorghum flour. It has a very similar nutty flavor and a smooth consistency. The density and texture of sorghum flour are similar to that of all-purpose flour. This makes it a great choice for gluten free baked goods such as these blondies, this banana cake, cookies, and this yeast bread. Sorghum is a gluten free cereal grain that is ground into a fine powder to create a soft and slightly clumpy flour that is beige in color. 
This flour can be used in various recipes on its own or as part of a flour blend. It's important to note that sorghum flour has a bit higher protein and fiber content than brown rice flour. If you use solely sorghum flour as a brown rice flour replacement, you'll want to use an additional binder such as eggs or xanthan gum to prevent your baked goods from being too dry or crumbly.
Buying sorghum flour in bulk here is the most cost effective way to go.
3. Oat flour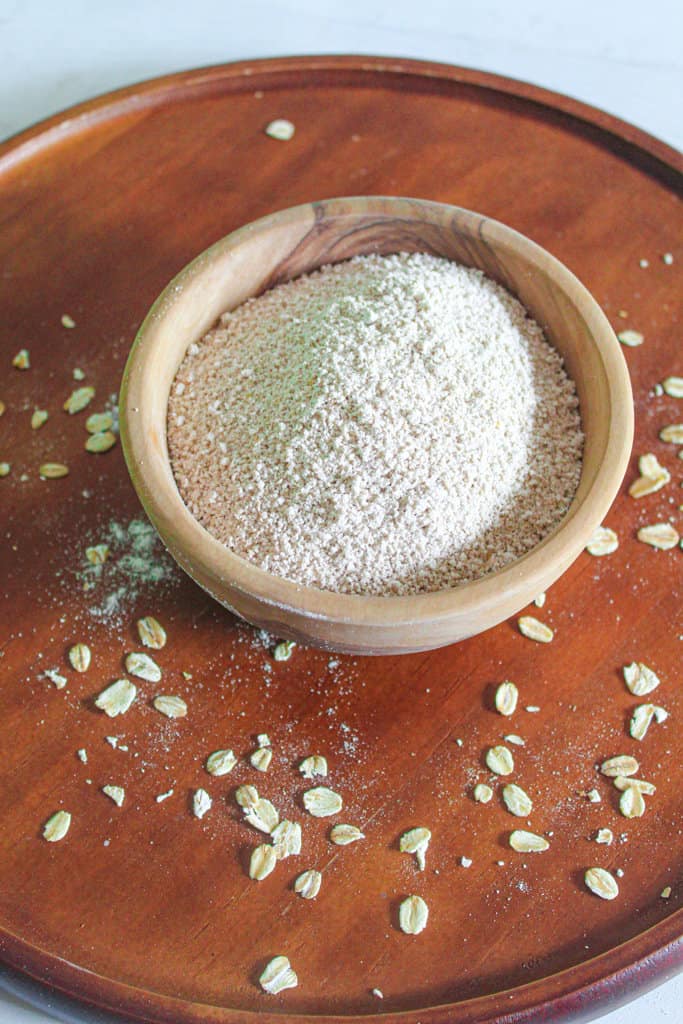 Oat flour is another good substitute for brown rice flour because it contributes a warm, nutty flavor as well as a light and fluffy texture to your baked goods. It resembles brown rice flour in appearance and has a similar consistency as well. It can be used as an equal substitution for brown rice flour.
Oat flour is simply just oats that have been ground down into a fine powder and it is very versatile in baking - check out these oat flour brownies, biscuits, oat bread and these cookies too!
Oat flour is extremely easy to make at home using a high-speed blender or food processor or purchase it here. Remember to always purchase oats and/or oat flour that is labeled as "certified gluten free".
4. Quinoa flour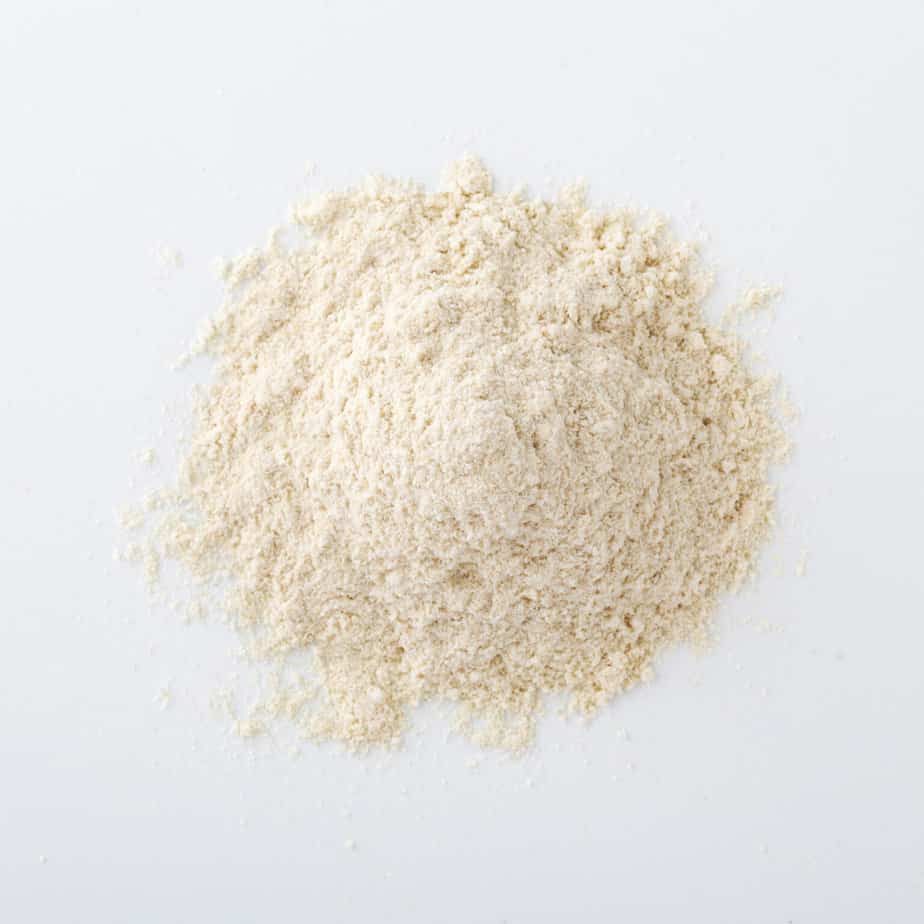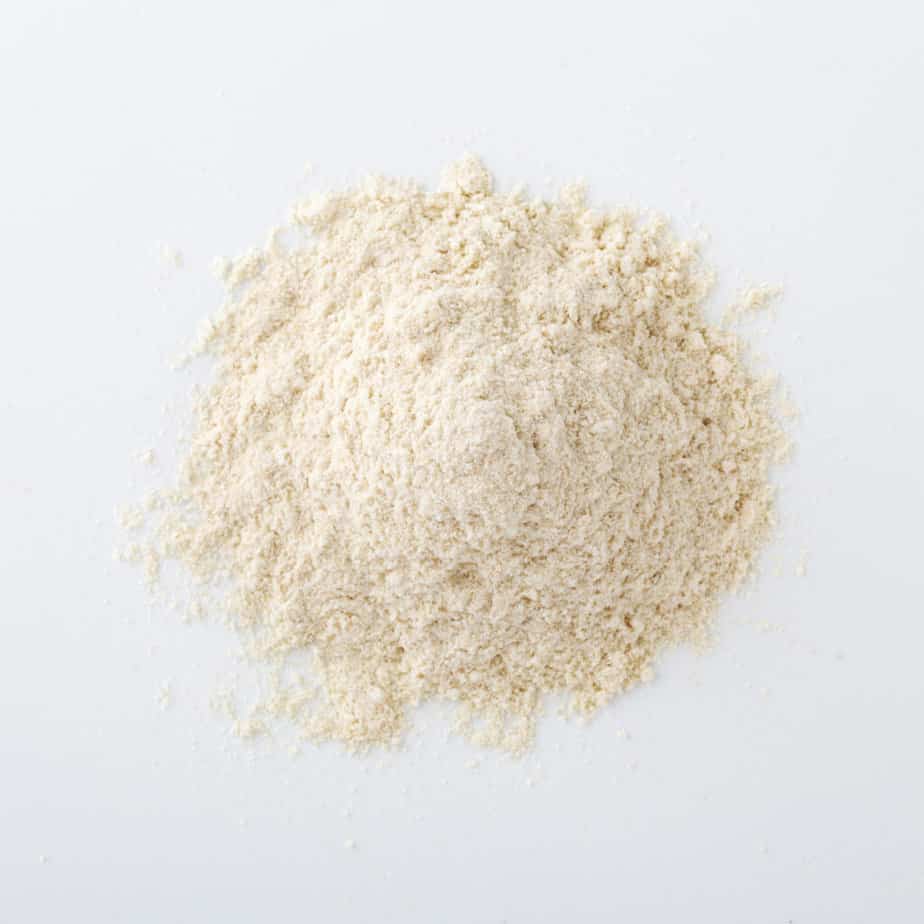 Quinoa flour is also an acceptable replacement for brown rice flour because of its likeness in taste and texture. Both flours also have comparable fiber contents and behave similarly when it comes to binding. Like brown rice flour, quinoa flour is made from a naturally gluten free grain and yields a tender crumb to baked goods.
Quinoa flour is simple to make at home in just two steps. First, toast the raw quinoa seeds and then grind them down to a fine powder using a food processor or coffee grinder. Toasting the quinoa seeds is important because it reduces the amount of bitterness and brings out the rich, nutty flavor. Quinoa flour is also available to purchase here. Beware though, the price of quinoa flour has increased in the past few years so it's not the most budget friendly substitute.
4. Amaranth flour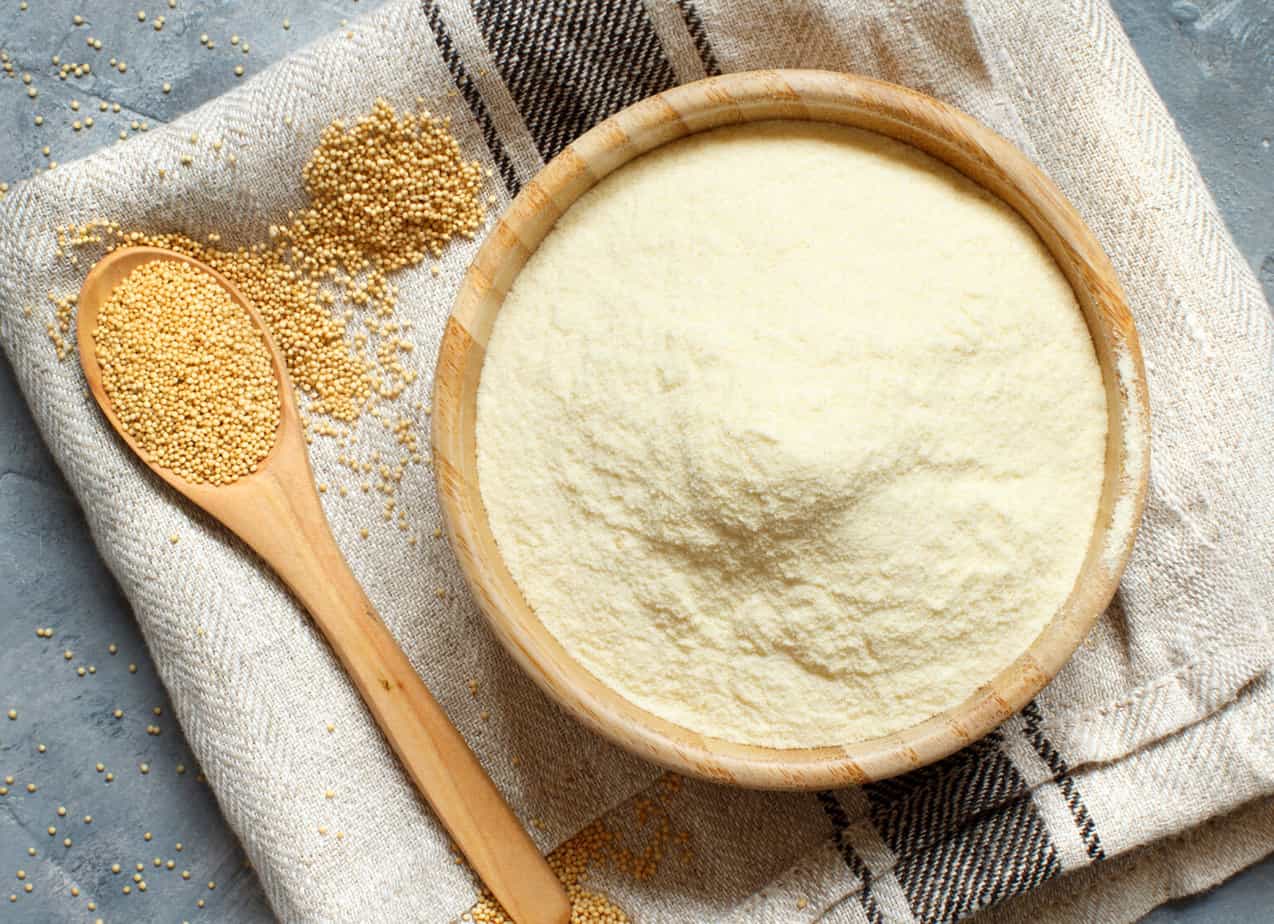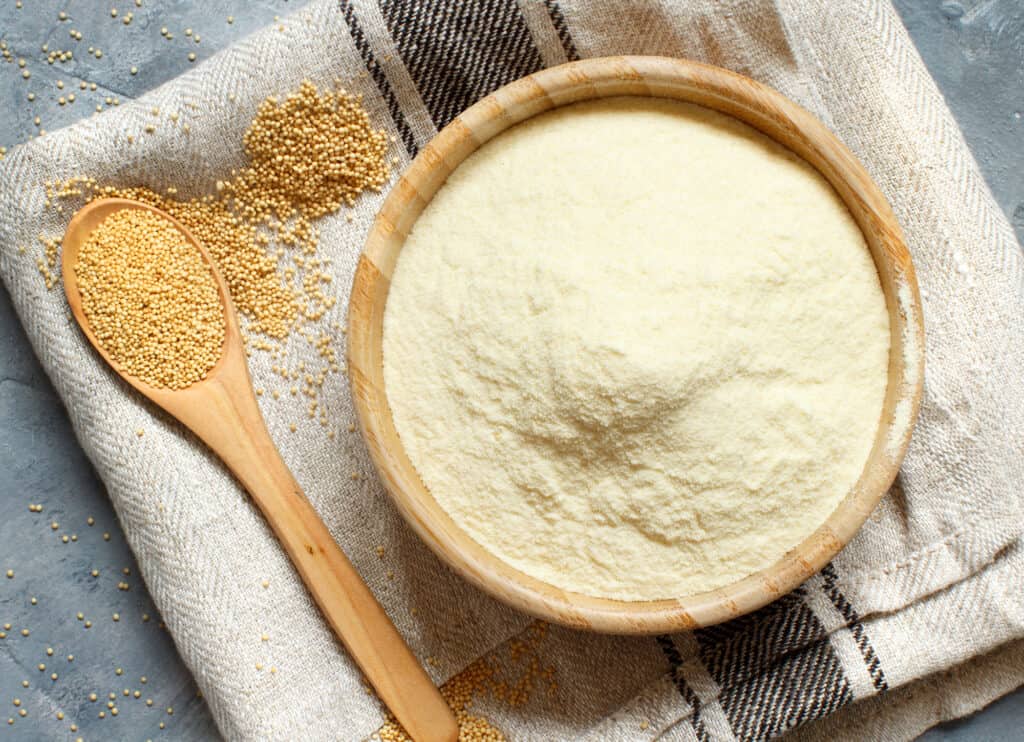 Another brown rice flour substitute is amaranth flour which is a bit higher in fiber and protein than brown rice flour. It works very well in baking recipes because of its fine consistency and mildly sweet nutty flavor. Like many other gluten free flours, amaranth flour can be used on its own or as part of a flour blend for different recipes. It is often used in breads and baked goods or as a thickener in soups and sauces.
Amaranth flour is a gluten free flour made from the seed of the amaranth plant. It can be used as a 1:1 brown rice flour substitute. Because amaranth flour absorbs a lot of liquid, the addition of extra leavening agents may be necessary to keep your baked goods from being too dense.
Like quinoa flour, amaranth flour is a little more costly than other flour, but these prices are definitely better than most!
Check out these other tips for gluten free baking!