Have you ever looked at a recipe and wondered whether it was possible to use a vegan egg substitute for the eggs? The good news is that yes, most of the time you can! This is your complete guide to using vegan egg substitutes for baking cakes, cookies, pancakes, brownies and even in savory dishes.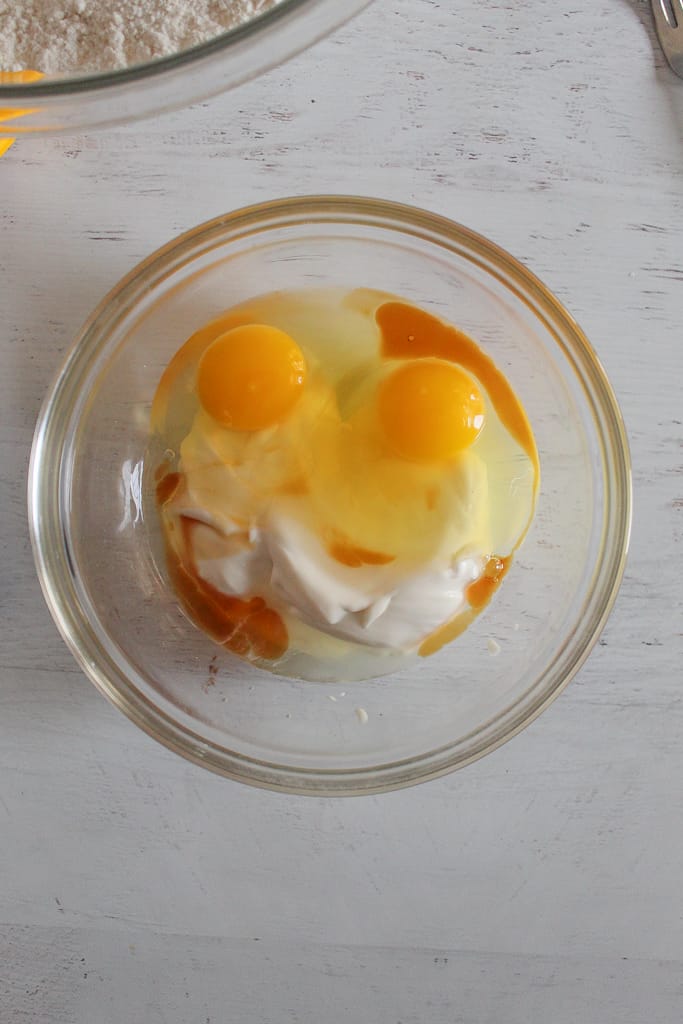 Looking for more baking tips? Check out this article on substituting for xanthan gum, this post on how to measure gluten free flour, this post on popular thickening agents and this one on coconut sugar substitutes.
Jump to:
Vegan Egg Substitutes: Key Take-Aways
Here are the main vegan egg substitutes to use in cakes, cookies, brownies, pancakes, and more:
Flax Egg & Chia Egg: Both equally popular egg substitutes, they are made with ground seeds and warm water.
Fruit Based Egg Replacers: Applesauce, banana, pureed fruit and pumpkin are great vegan egg replacements.
Non-Dairy/Yogurt Egg Substitutes: Use yogurt, buttermilk or tofu to replace eggs in baking.
Commercially Available Egg Replacements: JUST egg or Bob's Red Mill Egg Replacer are two good options.
Dry Ingredient Egg Replacers: Both cornstarch and agar agar are great options for egg substitutes in baking.
Liquid Egg Substitutes: Vinegar-baking soda, carbonated water, vegetable oil or the homemade egg substitute are all great options for liquid egg substitutes.
Why Use Vegan Egg Replacements
Eggs play an important role in baking. They are responsible for:
Binding - Eggs hold other ingredients together.
Texture - Eggs prevent baked goods from being crumbly and dry.
Moisture - Eggs are a liquid and as such they add moisture to the batter.
Leavening - As eggs heat and expand upon baking, they add a wonderful list to our baked goods.
When looking to bake without eggs, in most cases, something must act as an egg replacement. There are occasions when you can simply omit the eggs, but it's very few times that you can do this. Most of the time, you need something to offer the same properties as eggs. That's where these vegan egg replacements come in handy.
Most vegan egg substitutes are easy to find too: either online, from a grocery store, or from a health food store. Or you can make your own homemade egg substitute (the recipe is at the bottom of this page).
Flax Egg & Chia Egg Substitutes
1. Flaxseed Egg Substitute
After they have been properly ground in a grinder, a flax seed egg substitute can be used in cakes, cupcakes, brownies, and bread. To make a flax egg, blend 1 Tablespoon ground flax with 3 Tablespoons warm water.
2. Chia Seed Egg Substitute
Chia seeds can be made into a chia seed egg replacement by combining 1 Tablespoon chia seeds with 3 Tablespoons warm water. Let it sit for 5 minutes and use in cakes, cupcakes, brownies and pancakes.
Fruit-Based Vegan Egg Replacements
3. Applesauce
Applesauce is an excellent egg replacer. Use ¼ cup of unsweetened applesauce for replacing one egg.
4. Banana
Three Tablespoons of pureed banana is enough to replace one egg in bread, cakes, and brownies.
5. Pureed Fruit
When making cakes and breads, you can always opt to use pureed fruit. This works the same way applesauce and mashed banana work in a recipe. Pureed fruits like dates or avocados work well.
6. Pumpkin
¼ cup of canned pumpkin is equivalent to one egg. It can be used for almost all baked products, due to its ease of use (but is especially good for muffins).
Non-Dairy/Yogurt Egg Substitutes
7. Yogurt
¼ cup of yogurt would be enough to replace one egg when baking muffins, cakes, brownies, and bread.
8. Buttermilk
¼ cup of dairy free buttermilk can replace one egg in bread recipes.
9. Tofu
About ¼ cup is the equivalent of one egg. Process the tofu in a blender, until it becomes completely creamy and smooth. Use this for brownies.
Commercially Available Egg Replacements
10. JUST Egg
This bottled egg substitute is easy and convenient. It seems to do well in cakes, cookies, and these gluten free blondies.
11. Bob's Red Mill Egg Replacer
Bob's Red Mill makes a powdered egg replacement that works very well in baking. Just add water to the powder, the amount varies as to how much egg you need.
Egg Replacement Powder
12. Cornstarch
Since it's a thickener (more on that in this article on gluten free thickeners), cornstarch works well as an egg in cookies. Two Tablespoons cornstarch and three Tablespoons cold water mixed together make the equivalent of 1 egg.
13. Agar Agar
Agar agar is the vegan alternative to gelatin and can also function as an egg alternative. It can be very thick so it may not be the best substitute for everything. Find agar agar here. Use 1 teaspoon to 1 Tablespoon of hot water to replace an egg.
Liquid Egg Substitutes
14. Vinegar-Baking Soda
One Tablespoon of vinegar mixed with one teaspoon of baking soda can replace one egg in recipes.
15. Carbonated Water
You can sometimes opt for carbonated water when baking bread. Use ¼ cup of carbonated water for one egg. Keep in mind, this does not work for every recipe.
16. Vegetable Oil
This can be a good egg replacement in bread. Three Tablespoons of vegetable oil and one Tablespoon of water can replace 1 egg.
17. Homemade Egg Substitute
This homemade egg substitute works really well, especially in this flourless vanilla cake. Recipe for it is at the bottom of the post.
How Much Vegan Egg Substitute for Baking
The amount of vegan egg substitute to use for baking depends on how many eggs you're replacing in the recipe. Typically, one egg measures ¼ cup in volume, so you'll need to replace that amount in your recipe.
Best Egg Substitutes in Cakes
When compared to brownies and cookies, finding a good egg substitute for preparing cakes is quite tricky. This is because they have to rise well. Careful consideration has to be made when you choose an egg substitution. To get the desired result, use one of these:
Pureed fruit
Silken tofu
Yogurt
Flax eggs
Chia eggs
JUST egg
Vinegar-baking soda
Homemade egg substitute (recipe below)
Other substitutes can work, but these are recommended for volume and consistency.
Looking for cake recipes? Check out this gluten free birthday cake, this gluten free spice cake and this gluten free strawberry cake.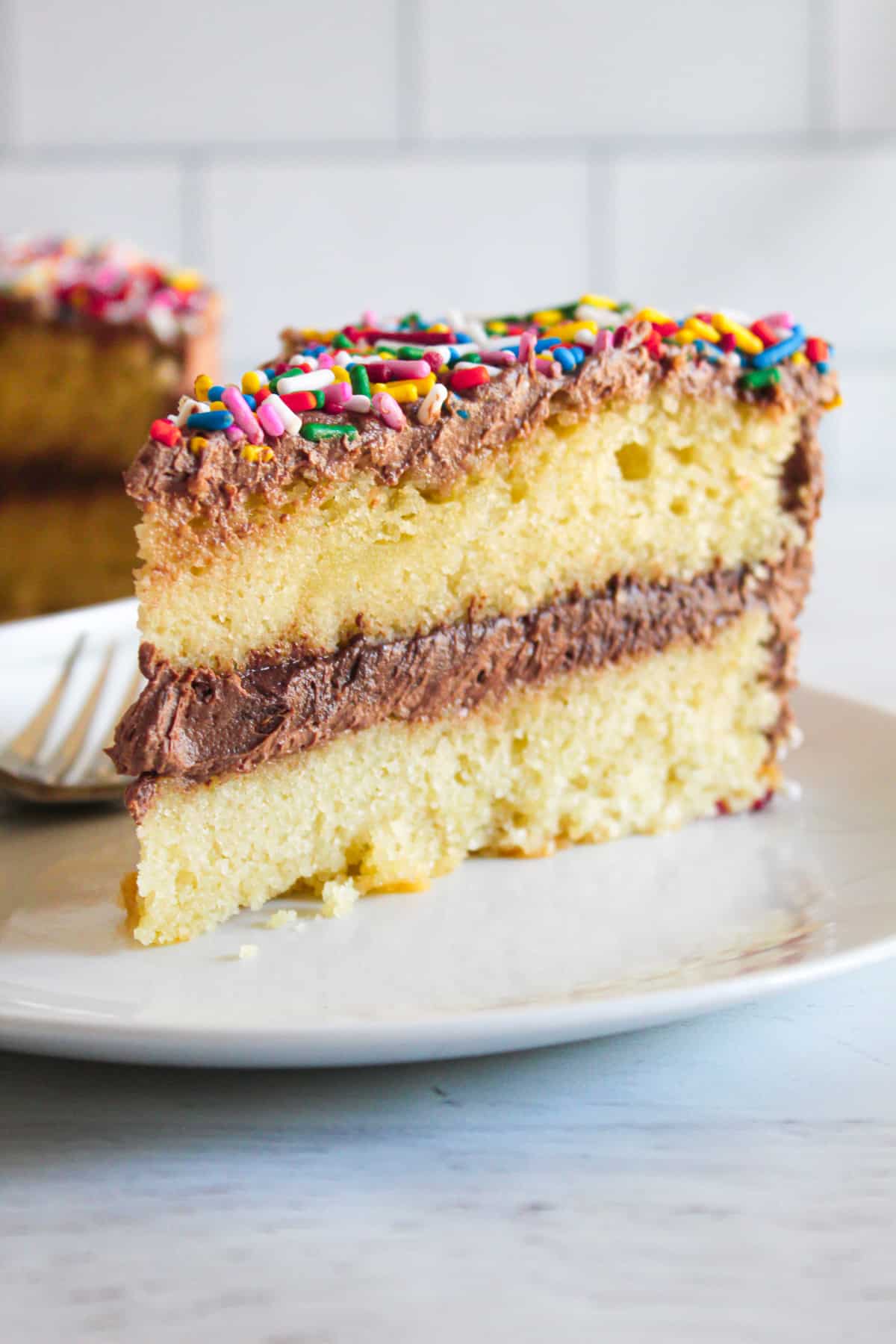 Best Egg Replacements for Cookies
There are several egg replacements for cookies. They need a moist binder that will incorporate into the dough the same way eggs do. Use one of these in your cookie recipes:
Flax egg/chia egg
Applesauce
Pumpkin
Cornstarch
JUST egg
Here are some tempting cookie recipes: gluten free monster cookies, gluten free chocolate chip cookies and almond flour peanut butter cookies.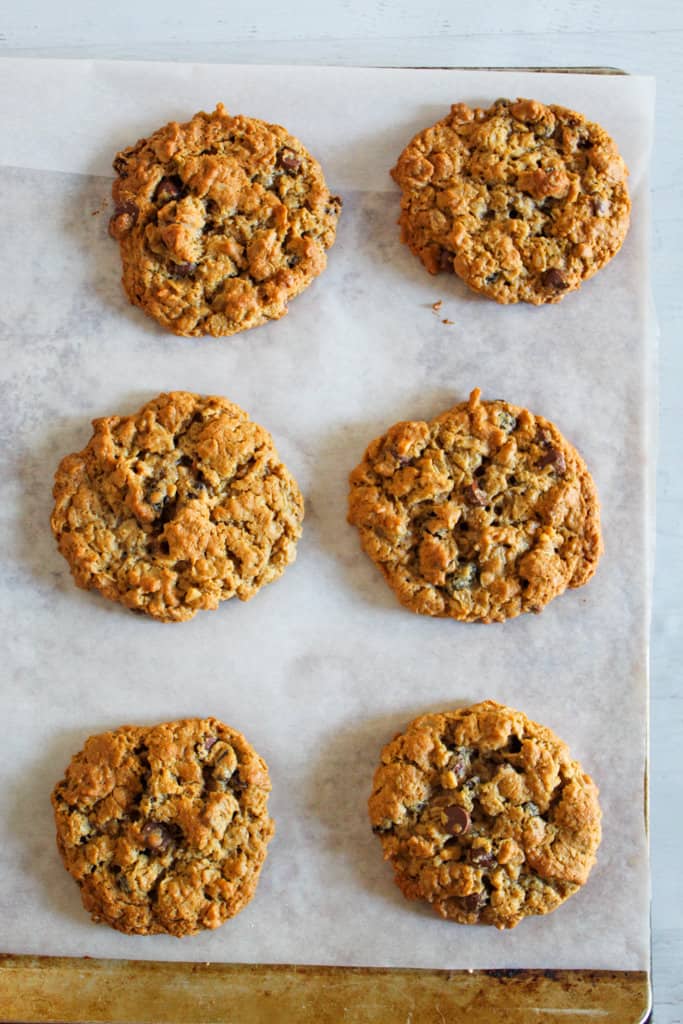 Easy Egg Substitutes for Pancakes
Pancakes need a binder that will provide moisture and fluffiness. Eggs typically fit the bill for this, but it's always good to have a few substitutes on hand. These options will help you achieve the ideal pancake texture and structure:
Flax egg/chia egg
Applesauce
Banana
Yogurt
Homemade egg substitute
Try these pancake recipes next: gluten free blueberry pancakes, teff pancakes, and oat flour pancakes.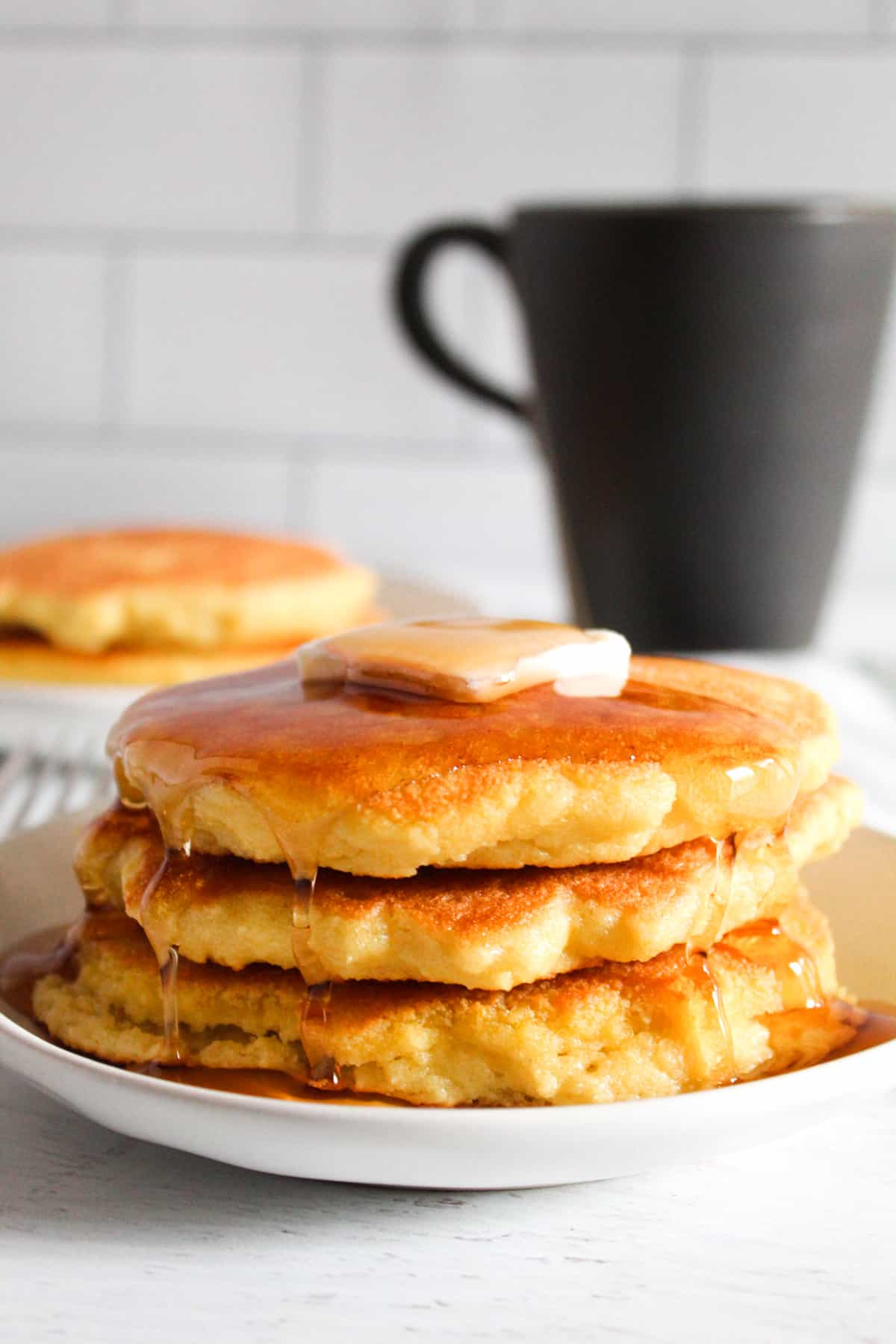 Best Vegan Substitutes for Eggs in Brownies
The best brownies are fudgy and perfectly moist. So the right egg substitute should be something that provides moisture to the brownie batter while still giving it a good structure. Choose one of the following when you're fulfilling a brownie craving:
Silken tofu
Applesauce
Yogurt
Flax seed egg/chia seed egg
Bananas
JUST egg
Homemade egg substitute
These brownie recipes are tasty options to check out: flourless brownies, gluten free peanut butter brownies, and these oat flour brownies.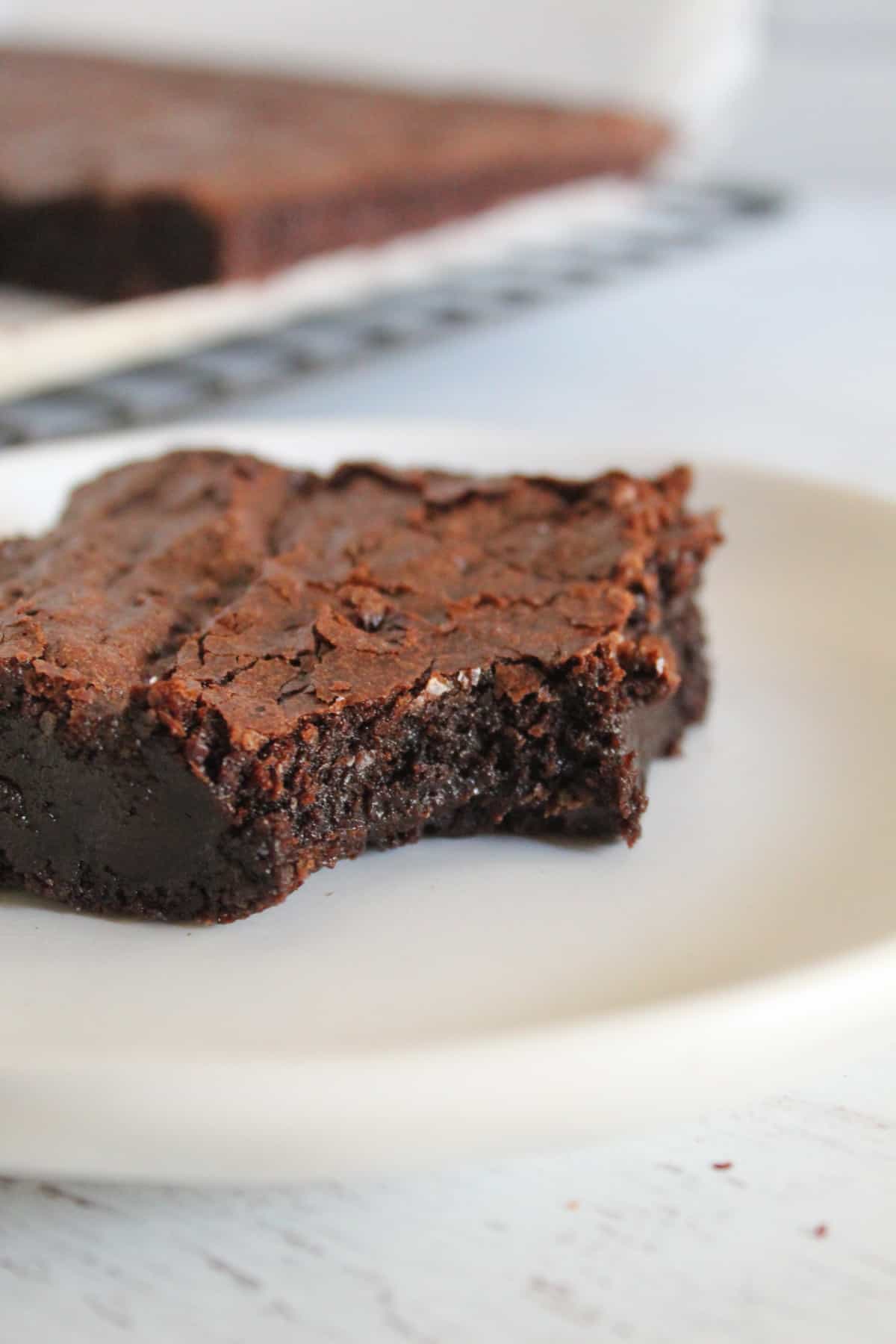 Top Egg Substitutes in Muffins
Muffins are another kind of baked good that especially need moisture. No one wants a dry, crumbly muffin! So this is where canned pumpkin really shines. It's most often used to replace eggs in muffins since the moisture content and flavor work especially well in these lovely little treats. For the best results, choose one of these options:
Pureed fruit
Canned pumpkin
Yogurt
Flax/chia egg
Homemade egg substitute
Love muffin recipes? Check out these gluten free lemon poppy seed muffins, these gluten free banana muffins and these flaxseed muffins.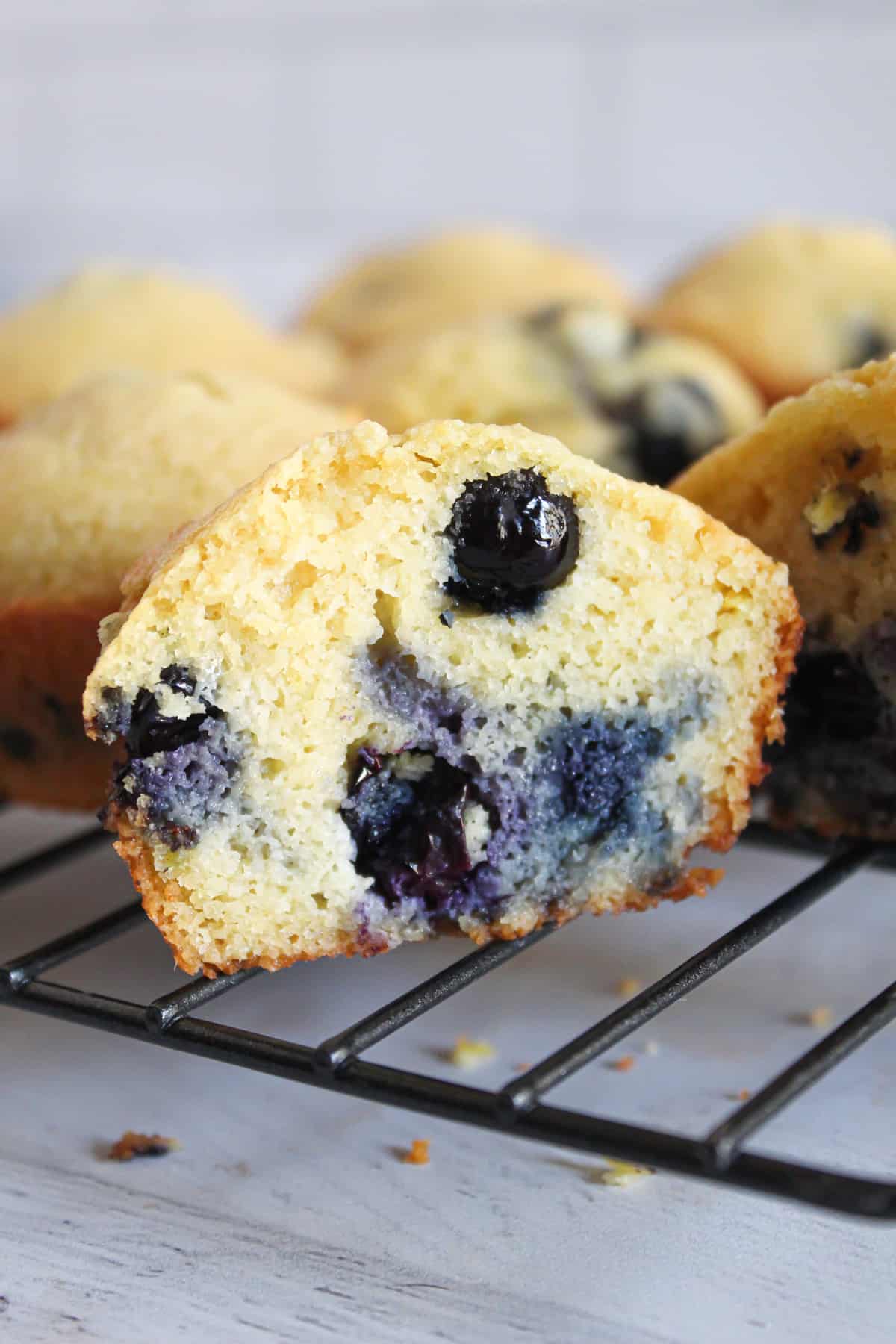 Substituting Eggs in Gluten Free Breads
Think homemade bread is not possible without eggs? It IS possible and it can be delicious. In fact, we have several gluten free bread recipes without eggs on the website, like this gluten free beer bread and this gluten free vegen bread.
There are several options when you need to replace eggs in a bread recipe. Whichever one you choose, just make sure you check on the amount of water being used in the dough. If you are not careful, it might be too watery.
There are those situations where you need to use more than one egg. If that is the case, using something like JUST egg will work very well or try a combination of vinegar and baking powder. You can sometimes opt for carbonated water to substitute three eggs during baking (although, this doesn't work for every recipe).
Applesauce
Bananas
Yogurt
Vegetable oil
Water
JUST egg / Bob's Red Mill Egg Replacer
Ground flax
Buttermilk
Agar agar
Vinegar-baking soda
These yeast breads are calling your name: gluten free white bread, this gluten free sandwich bread, and these gluten free breadsticks.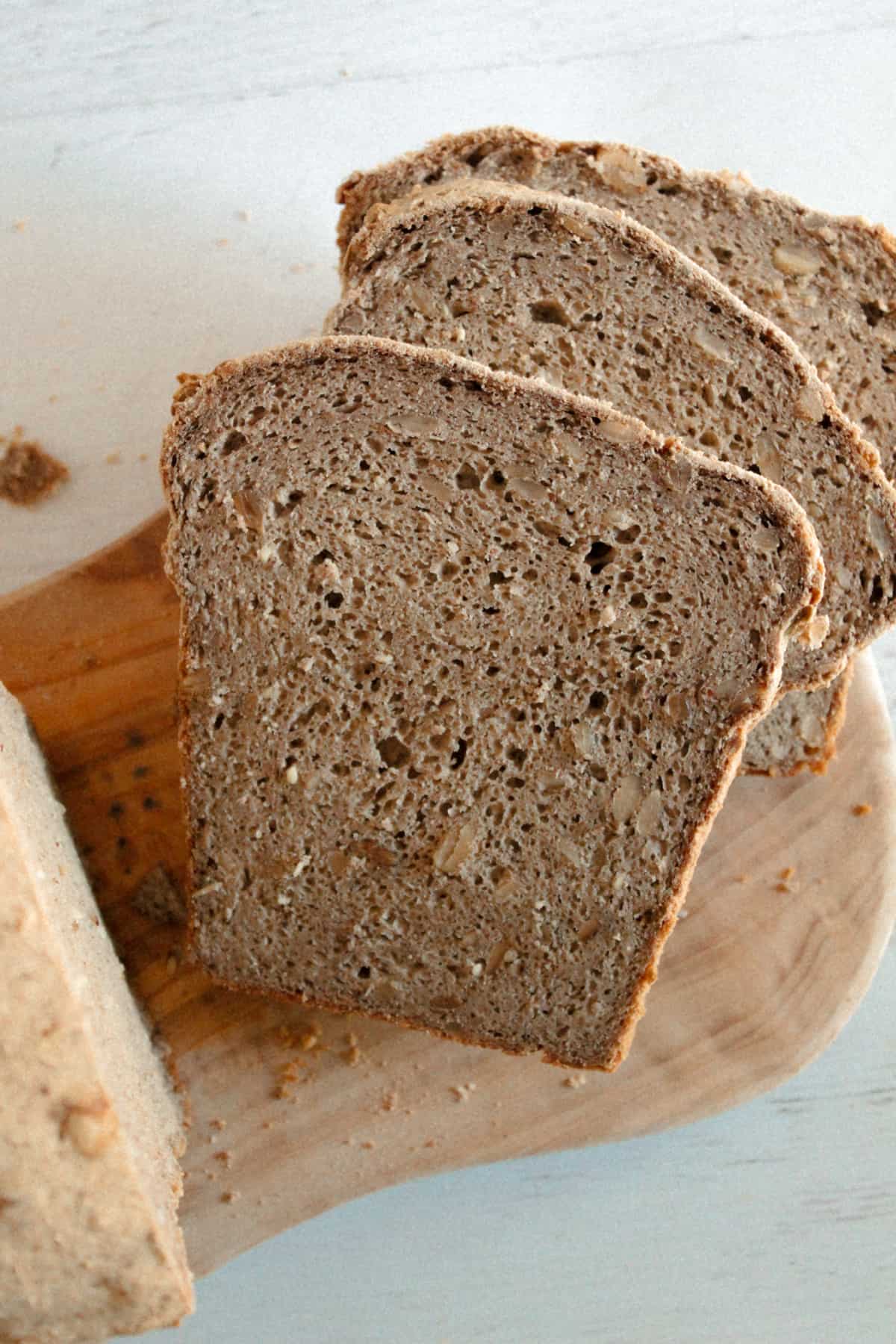 Egg Substitutes in Savory Dishes
When eggs are needed to coat or bind breadings or toppings, you have a few options. All of these will produce a similar 'sticking' quality, but you may have to experiment with which results in your preferred taste. Try one of these:
Buttermilk
Yogurt
Italian dressing
Vegan butter (or dairy butter)
Margarine
Vegan Egg Substitute FAQs
Is there a vegan egg substitute that works for everything?
Unfortunately, there is not a vegan egg substitute that will hands down work with every recipe. Although flax eggs, chia eggs, and JUST egg work very well.
Where can I find out more about substitutes for eggs and other ingredients?
For more information on egg substitutes, reference our guide to substitutions for substitution help.
Does this homemade egg substitute work in yeast breads?
This homemade egg substitute works in some yeast bread recipes, but not all. Use it to replace no more than 3 eggs in a recipe.
Is there a vegan substitute for egg whites in a recipe?
The best vegan substitute for egg whites is aquafaba. It can be purchased online in a powder or, if you have some cans of chickpeas, you already have it. Aquafaba is the juice surrounding the canned chickpeas and can be drained off and used as egg whites.
Did you make and love this recipe? Give it your review and

rating below! And make sure to follow me on Instagram, Pinterest and Facebook too!
Recipe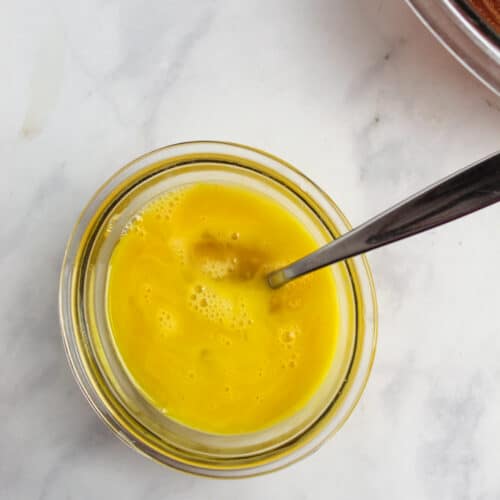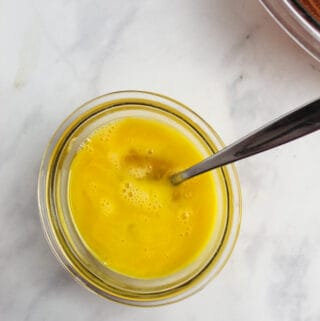 Homemade Egg Substitute
Use this homemade egg substitute to replace 1 egg in recipes.
Print
Pin
Rate
Ingredients
2

Tablespoons

gluten free flour mix

½

teaspoon

vegetable oil

½

teaspoon

baking powder

2

Tablespoons

Almond milk
Instructions
In a small bowl, add all ingredients and whisk until fully combined.
Notes
Use room temperature ingredients.
Recipe replaces 1 egg, make another batch for another egg.
Use no more than 3 of these homemade eggs in a recipe.
Mixture does not store well. Mix just before using.
Nutrition
Calories:
53
kcal
|
Carbohydrates:
11
g
|
Protein:
2
g
|
Fat:
1
g
|
Polyunsaturated Fat:
0.3
g
|
Monounsaturated Fat:
0.3
g
|
Sodium:
41
mg
|
Potassium:
202
mg
|
Fiber:
2
g
|
Sugar:
1
g
|
Calcium:
132
mg
|
Iron:
1
mg