Gluten-free baked goods tend to get a bad rap, specifically gluten free cakes. You often hear complaints that they are too dry, crumbly, dense, or even gummy in texture. That being said, gluten-free cakes can be just as light, fluffy, and moist as traditional cakes if you apply a few simple techniques.
Whether you're baking with standard ingredients or gluten free ones, it's crucial to keep in mind that baking is an exact science. Nevertheless, gluten free baking can be a bit more challenging because there are a variety of new factors that come into play (like rest time for the batter!). Additionally, some of the basic principles of traditional baking no longer apply when you're using gluten free ingredients. Here are some gluten-free baking best practices to follow to make a gluten free cake light and fluffy.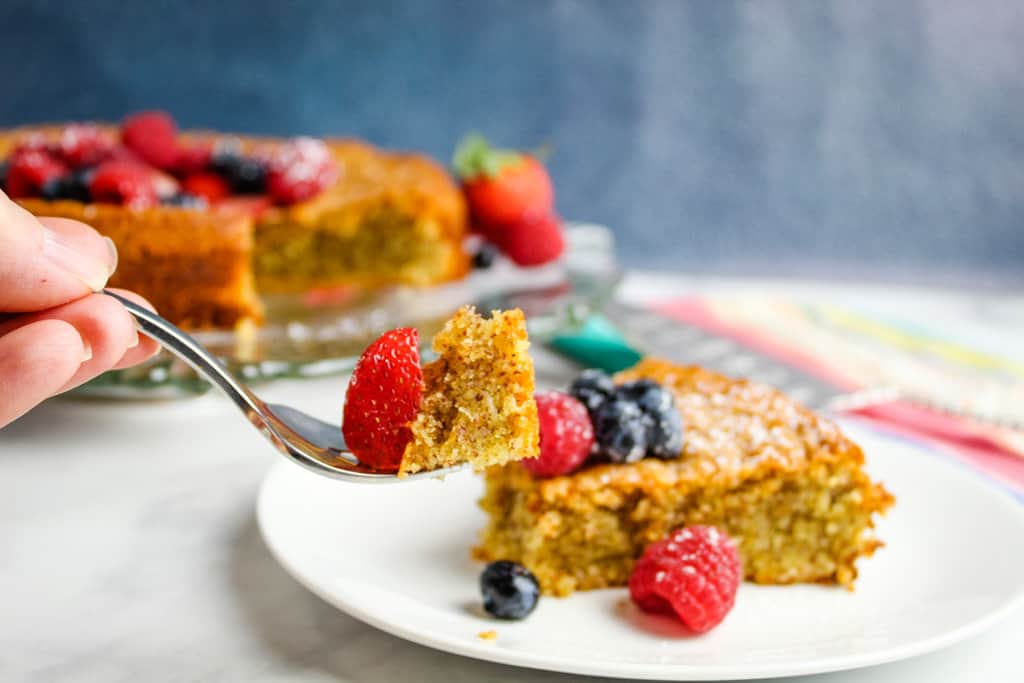 This post contains affiliate links. Affiliate links support Zest For Baking at no additional cost to you. I receive a commission if you choose to make a purchase through these links.
1. Room temperature ingredients
Whether you are baking gluten free or not, using room temperature ingredients is always a good idea. Unlike cold ingredients, room temperature ingredients blend and emulsify easily to create smoother, silkier, and more uniform cake batters. The only exception to this rule is recipes that specifically call for cold or hot ingredients. For example, some cake recipes, like this chocolate fudge cake, may call for hot water. This step requires a little extra effort but it's necessary for a perfectly fluffy gluten free cake. Here are a few tips for quickly warming up your cold baking ingredients.
Eggs
Place cold eggs in a bowl of very warm water for 5-10 minutes until they are adequately warmed up. The water may cool down quickly after initially adding the cold eggs. Be sure to refresh the warm water if needed.
Butter
There are several methods for quickly softening butter, but I prefer to use the microwave method. Place one or two sticks of butter (wrapped) in the microwave and heat them in 5-second increments, rotating the stick(s) between each increment. Repeat this process until the butter is perfectly soft but not greasy, about 15-30 seconds total. Note that one single stick of butter will warm up faster than if you microwave two sticks at the same time.
Dairy (or Dairy Free Alternatives)
To quickly warm up your dairy ingredients such as milk, buttermilk, or heavy cream, pour the desired amount into a liquid measuring cup and microwave for 15-30 seconds until warm. Stir the liquid after microwaving it to ensure the heat is evenly distributed. Another option is to place the liquid measuring cup of liquid into a warm water bath for 5-10 minutes until warm.
2. Measuring by weight
Measuring ingredients by weight is another practice that is ideal for both gluten free and traditional baking. It is the most accurate method for measuring ingredients, specifically dry ingredients like flour and sugar. Because gluten free cakes tend to be even less forgiving than regular cakes, it's especially important to measure the ingredients by weight when specified in the recipe.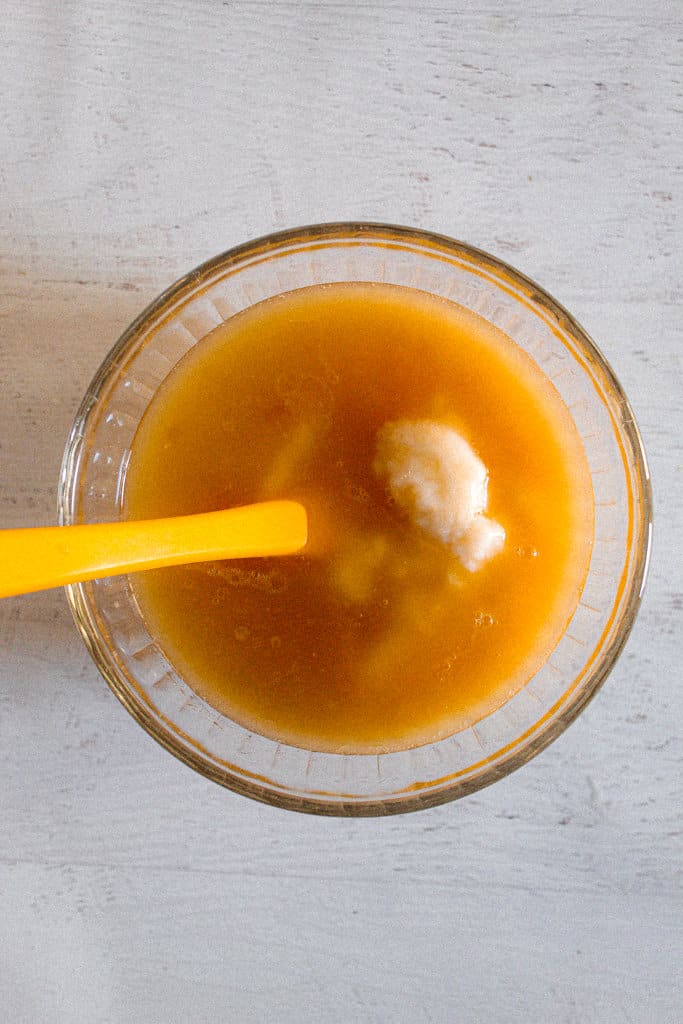 3. Rest time for the batter
For an extra light and fluffy gluten free cake, allowing your batter to rest before baking is key. Because gluten free flours generally don't absorb liquid as well as gluten flours, the starches need time to hydrate and soften. This resting period provides time for the dry ingredients to fully absorb the liquid ingredients and ensures the perfect fluffy texture. My baking masterclass shows examples of rested batter vs. non-rested batter.
4. Checking early for doneness
There are many factors that could contribute to dryness in gluten free cakes. One common reason is overbaking. It's best to play it safe and check on your cake sooner rather than later. If a recipe instructs you to bake the cake for 20-25 minutes, you want to start checking it at the 20-minute mark. You can easily test for doneness using the toothpick method. If the toothpick comes out clean, the cake is ready to come out of the oven. If the toothpick comes out with liquid batter on it, the cake needs more time in the oven.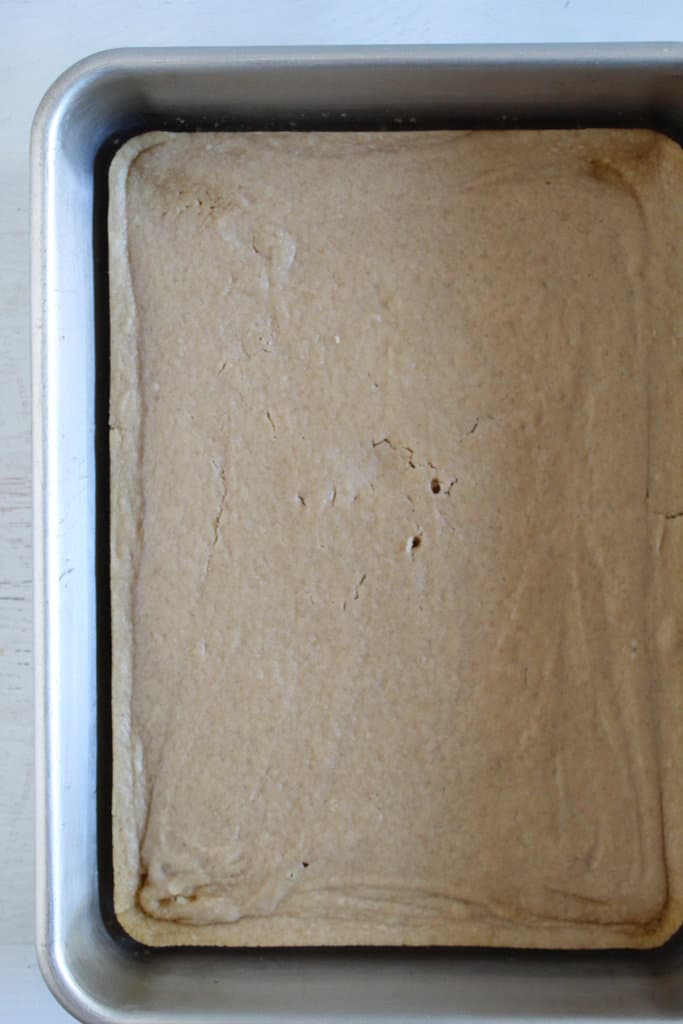 5. Sifting the flours and starches
To avoid a heavy, dense texture to your gluten free cake, it's necessary to sift the flours and starches before adding them to the batter. The process of sifting incorporates more air into these ingredients, contributing to a lighter and fluffier cake. Sifting also breaks up any lumps in the flour so the cake batter will be even and smooth.
6. Checking oven temperature
The temperature of your oven plays an important role in the success of any baked good. Make sure you allow the oven to preheat completely before putting your cake in to bake. If you put the cake in the oven too soon, it will start baking at a temperature that is too low. As a result, the cake may not rise properly or may even end up needing more time to bake. Either of these things can negatively impact the outcome of your cake.
7. Creaming the butter and sugar
In any cake recipe, properly creaming the butter and sugar is essential for a light and fluffy texture. Rather than just mixing them until they are combined, you should beat the butter and sugar until the mixture is a light pale yellow with a fluffy, creamy texture. This process aerates the mixture resulting in a light and tender gluten free cake.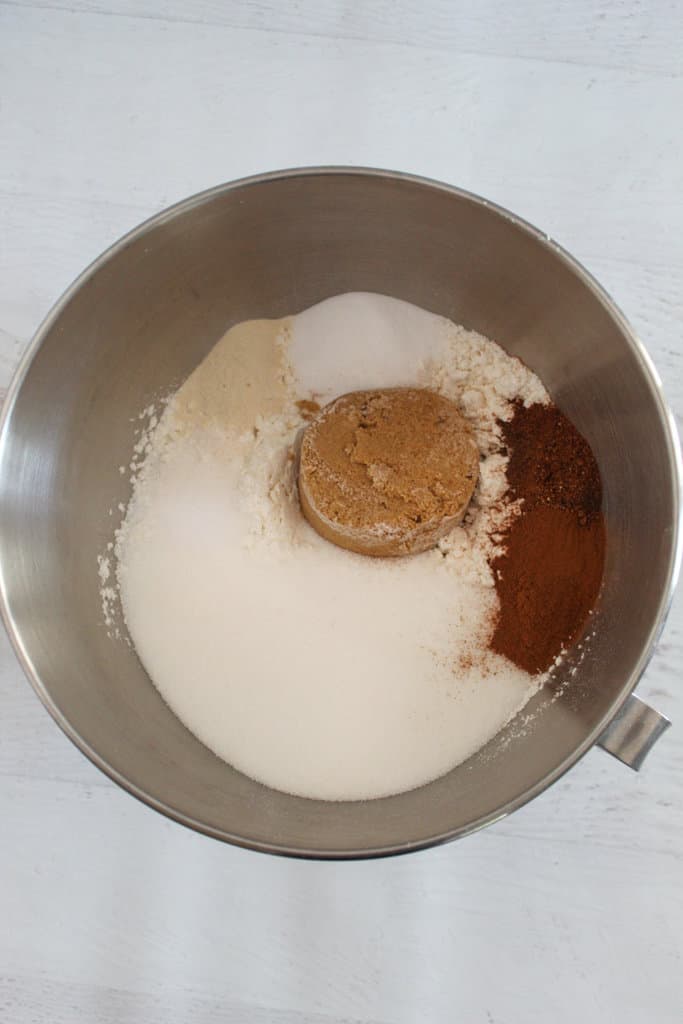 8. Adequate amounts of a leavening agent
In general, gluten free cakes require a little more leavening than regular cakes do. Leavening agents like baking soda or baking powder produce a foaming action in the cake batter that yields a super light texture. By adding more leavening to your gluten free cake batter, you are able to make up for some of the characteristics you'd normally get from using gluten flour.
FAQ's
Why is xanthan gum used in gluten free cakes?
You will find xantham gum in a number of gluten free cake recipes because it helps mimic the texture that gluten provides. It acts as a binder that helps hold all of the ingredients together and adds a degree of stickiness to the batter that normally would be contributed by gluten.
Do gluten free cakes taste different than traditional ones?
Some gluten free cakes may have a different taste depending on the type of flour used. These unique flavors can often be used to elevate the other flavors in your cake. That said, there are various gluten free flours that have a neutral flavor. These flours won't stand in the way of the desired flavor, making them a great choice for all kinds of gluten free baked goods.
Why does my gluten free cake have a gritty texture?
A gritty texture may be caused by the brand of gluten free flour used. Some brands are more finely ground than others. Finding the right brand of gluten free flour for your recipes may take some trial and error. Another reason your cake may have a gritty texture is that it did not rest for long enough. Most gluten free cake batters should rest for at least 30 minutes before baking to ensure the starches are thoroughly hydrated and softened.
Can you store gluten free cake in the freezer?
It depends on the cake recipe. Many gluten free cakes store very well in the freezer if they are kept well-sealed. Check your recipe for recommendations on how to store your cake to keep it soft and fresh.
Cake recipes!