If you've ventured into the realm of gluten free baking and flour alternatives, there's a good chance you've heard of tapioca starch. Or you may have heard of tapioca flour. This is where gluten free flours get a little confusing, but tapioca starch and tapioca flour are actually the same product. The name differs from brand to brand, depending on what they want to label it. So whatever you choose to call it, read ahead to learn everything you need to know about this gluten free baking staple.
Do you need more gluten free flour resources? Check out this guide to gluten free flour substitutes and these gluten free thickening agents.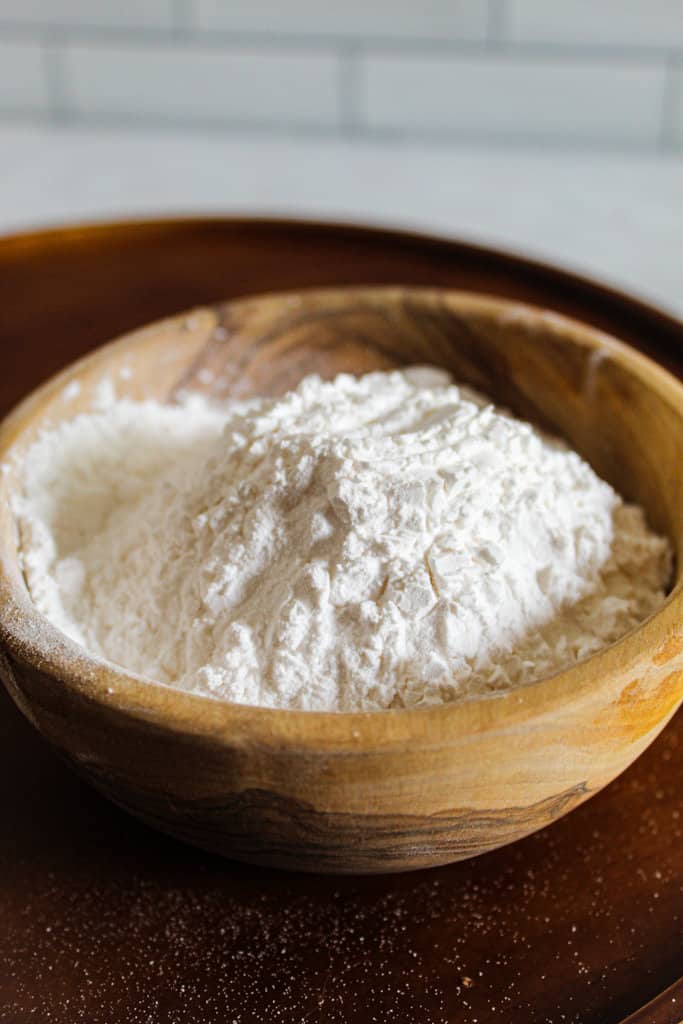 This post contains affiliate links. Affiliate links support Zest For Baking at no additional cost to you. I receive a commission if you choose to make a purchase through these links.
What is tapioca starch?
Tapioca starch is a fine powder made from the cassava root. In this way, it's similar to cassava flour, which also originates from the cassava root. While cassava flour is made from the whole cassava root, tapioca starch is made specifically from its starchy pulp. First, the root is peeled, chopped up, and finely grated until it reaches a pulp consistency. This is spun with water until the starch is extracted from the fibrous pulp and a starchy liquid remains. The liquid is then dried to create the tapioca starch you can purchase to bake with.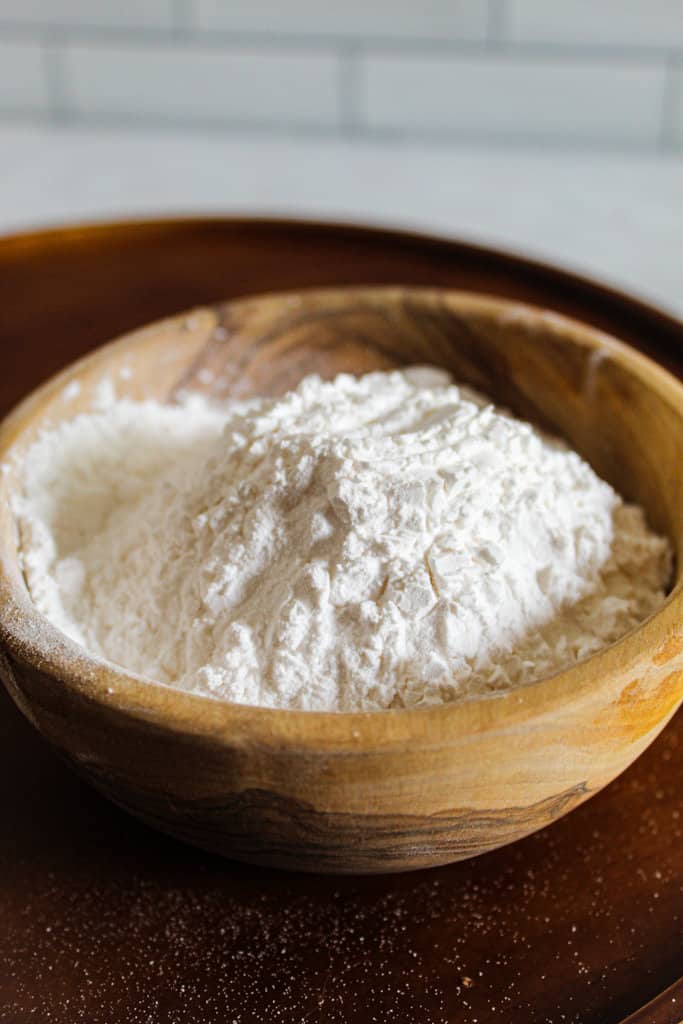 Uses
Tapioca starch is fantastic for baking gluten free treats like cookies, bread, and pie crusts. It has a neutral flavor, so it isn't overpowering and instead lets other flavors have the limelight. Since it has excellent binding properties, it mimics the fluffy texture of baked goods that contain gluten. It also absorbs moisture really well, which makes it ideal as a thickener for sauces and pie fillings. It is important to note that it's best when combined with other gluten free flours and starches, like in a gluten free flour mix. Using too much tapioca starch without anything else to balance it out can result in a dense, gummy texture where you'd want a light and fluffy texture.
Best substitutes
1. Arrowroot powder
Arrowroot powder is made from the root of the arrowroot plant. This fine powdery substance also goes by "arrowroot starch" and "arrowroot flour". It's often used to replace tapioca, as it is an excellent thickener for sauces. Arrowroot powder has similar properties to tapioca starch, one being the way it adds texture to baked goods. These crepes are made with arrowroot powder.
2. Cornstarch
Cornstarch is perhaps most well-known for its thickening properties. As the name suggests, it's made from corn and often used to thicken sauces and soups. But it's also an excellent product to have on hand for gluten free baking. While it's not grain free, it is gluten free and vegan. The great thing about cornstarch is that it's fairly inexpensive and very accessible. If you use this as an alternative to tapioca starch in your baking, just remember that it won't provide the same rise so make sure to include a leavening agent (baking soda or baking powder). These waffles are made with cornstarch.
3. Potato starch
Potato starch is extracted from crushed potatoes and its main job in baking is to provide moisture and texture. It's often used in baking gluten free bread, muffins, and biscuits. Like with any of these starches, it needs to be balanced out with a flour rather than used on its own in a baked good. Potato starch is great for baking anything crispy since it absorbs moisture easily. This potato bread is made with potato starch.
4. Sweet rice flour
Sweet rice flour is ground from short-grain glutinous rice and has a very high starch content. That's what makes it a great substitute for tapioca starch. Like the others in this list, sweet rice flour has binding properties that make it great for gluten free baking. It's also great for thickening soups and sauces. Although it can be used on its own to make the chewy Japanese rice cakes known as mochi, in most baked goods it will need to be combined with other flours for the best texture outcome. This Irish soda bread is made with sweet rice flour.
FAQs
Are tapioca starch and tapioca flour interchangeable?
Yes! Tapioca starch and tapioca flour are two names for the same product.
What is the best substitute for tapioca starch?
Arrowroot powder, cornstarch, potato starch, and sweet rice flour are all great substitutes for tapioca starch. All four of these are wonderful for gluten free baking because they act as thickeners and binders.
Which brand of tapioca starch is the best?
Tapioca starch is readily available in many grocery stores and online. This brand is the one I use and recommend. It's extremely budget friendly and the quality has always been excellent. All of my recipes are made with this brand.
Recipes using tapioca starch