Updated 11/4/2018
If you've seen different gluten free starches mentioned in recipes and ever wondered what the differences are or 'why so many starches?'; you are in the right place!
Gluten free baking introduces you to lots of flours, starches and other ingredients that you've probably never even heard of before, let alone used. But I promise you, all those funny sounding flours come together to make foods that are just as tasty as gluten-containing foods.
Starches are a key ingredient in helping you to achieve those delicious baked goods. They can be used as a thickener for sauces and can add moisture, lightness, and texture to baked goods.
Most of the time, starches are combined with other flours since each ingredient helps create the perfect balance of fiber, protein and texture. But sometimes starch is used all by itself.
This recipe for instance - these dinner rolls use no flour whatsoever, starch is the main ingredient. And they turn out fantastic.
But not all starches are made the same. Different types produce different results (mostly in taste) and even different brands vary in their results too. I hesitate to say that these starches are interchangeable, even though in theory, they are. But as you'll see in my recipes, I often find that one works better than another.
Below are 4 of the most common types and how to use them…
Gluten Free Starches
Arrowroot Starch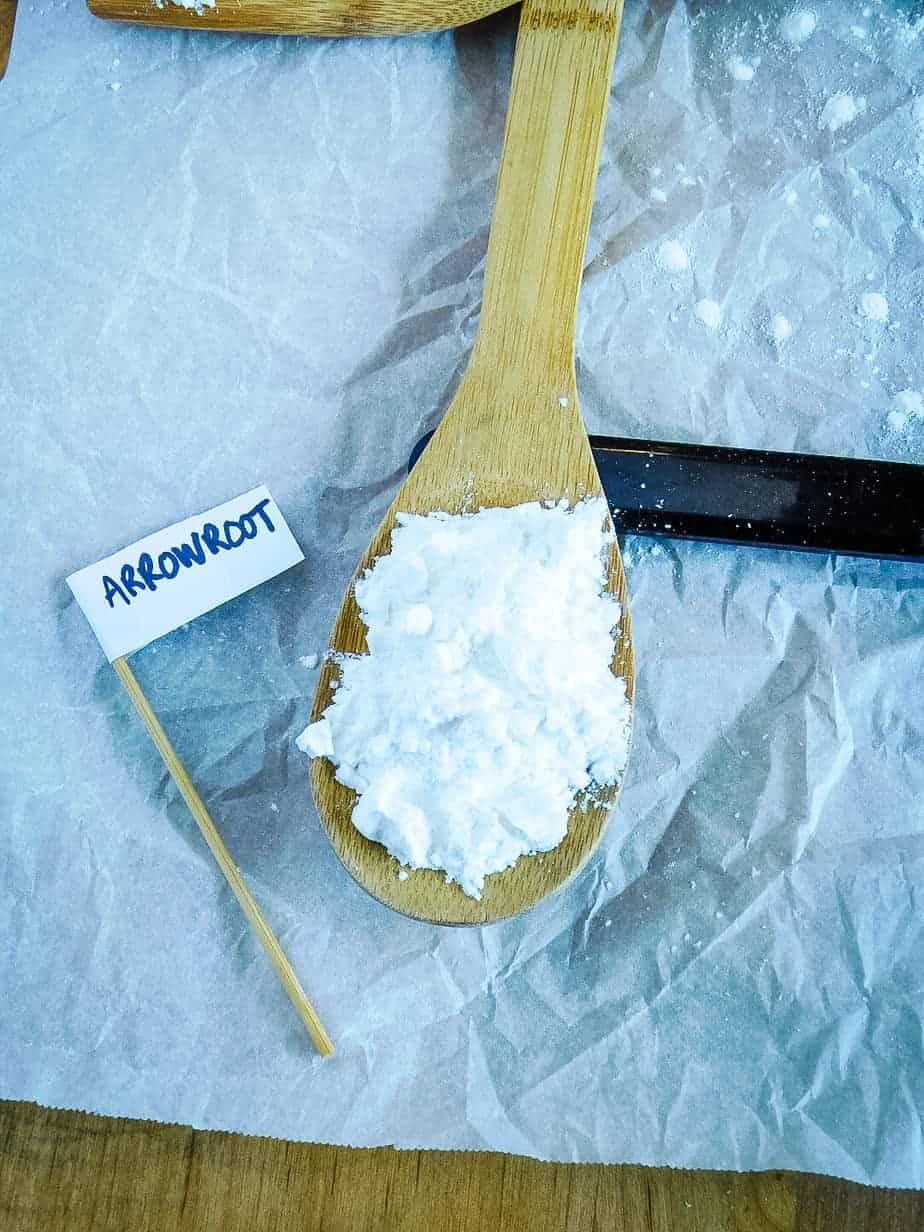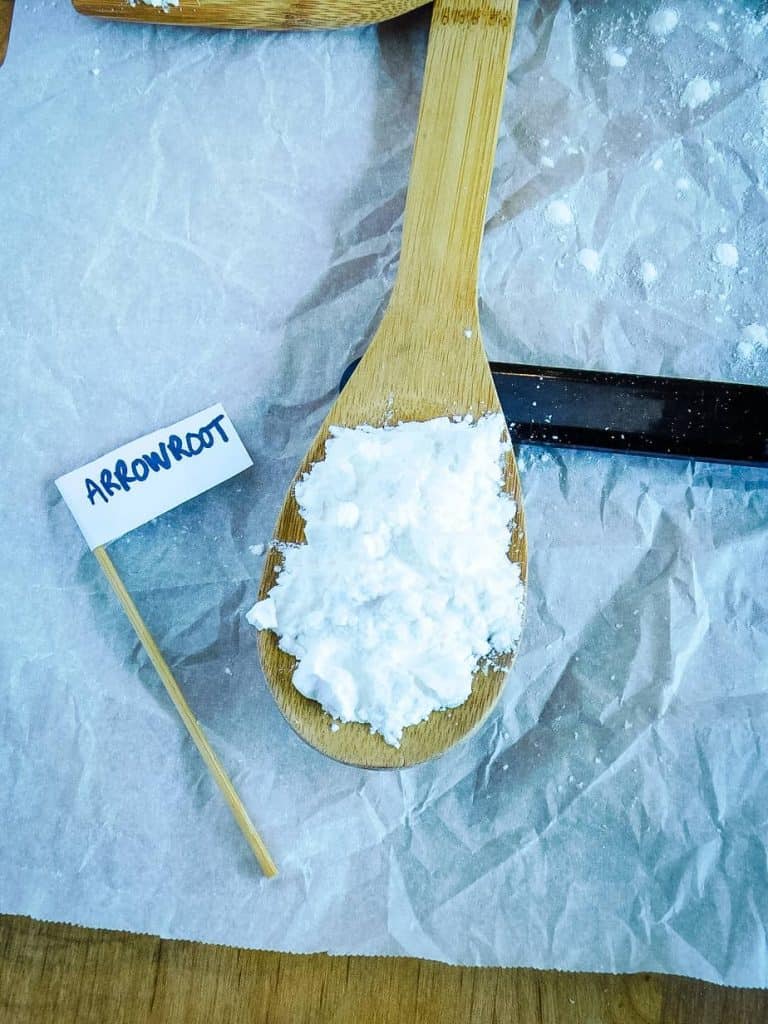 Arrowroot starch comes from the arrowroot plant tuber. It is mostly carbohydrates and makes wonderful biscuits, cakes, hot sauces, and pudding. In Asian cuisine, Japanese arrowroot (kudzu) is used to make noodles. It works well to thicken up sauces and is often used instead of cornstarch. Unlike cornstarch or other thickeners that make a sauce that is cloudy, arrowroot sauces are clear. It also adds body and texture to baked goods, or can be used to bread veggies, chicken, and fish.
Expert tip: Arrowroot is not high in nutrition. In fact, it has no protein and contains about 3% fiber. (As opposed to a flour like almond flour, that has 10% fiber.) It is not a grain so it's suitable for a grain free diet.
This bagel recipe uses arrowroot starch.
Potato Starch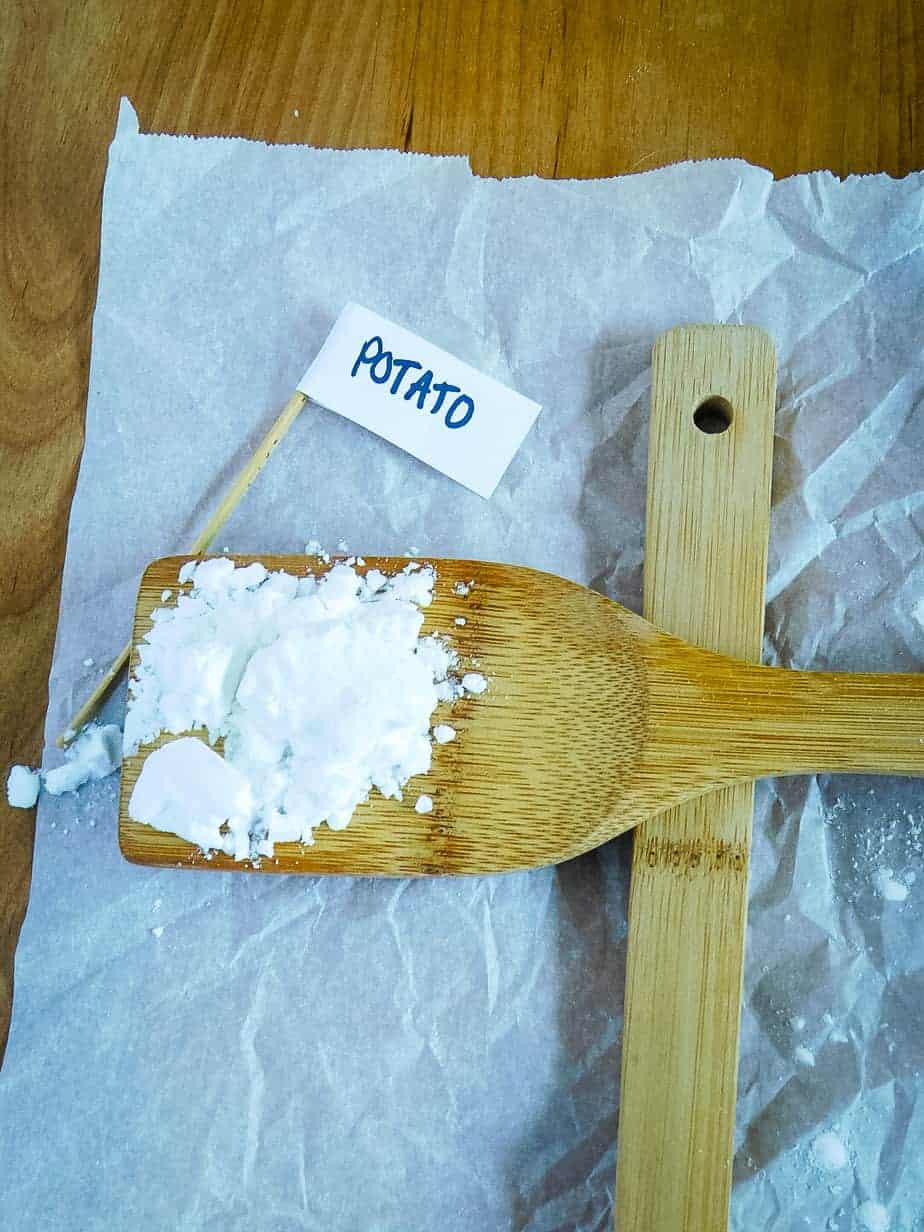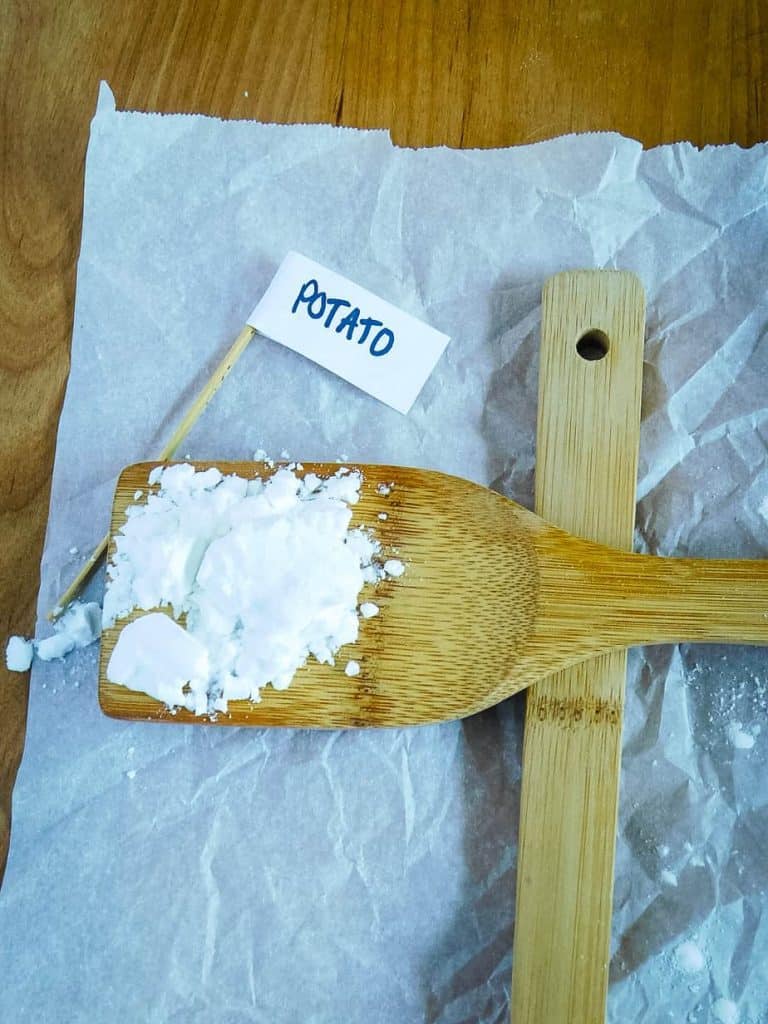 As you can probably guess, potato starch comes from crushed potatoes. The starch is then washed and dried out. Although potato starch doesn't offer much in the way of nutrition, it does help to add moisture and texture. Because it absorbs a lot of moisture, potato starch is a good starch to use if you are baking something you want to be crispy. Potato starch should be combined with a gluten-free flour for the right balance in the end result.
Expert tip: Potato starch is a good thickener and gelling agent. It is wonderful in yeast breads, biscuits and muffins. It contains 0 protein and 0 fiber. Potato starch is also suitable for a grain free diet.
Potato starch is used in this bread recipe.
Tapioca Starch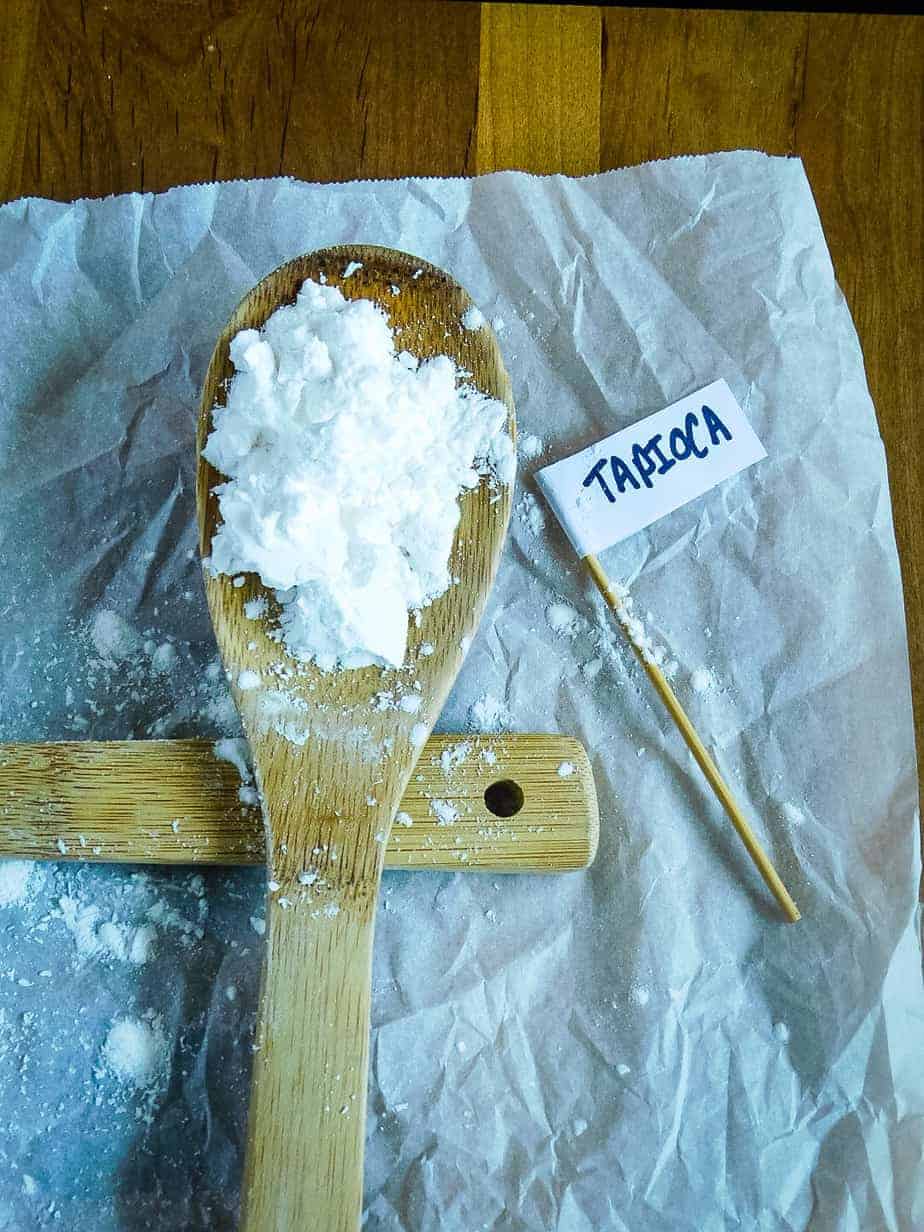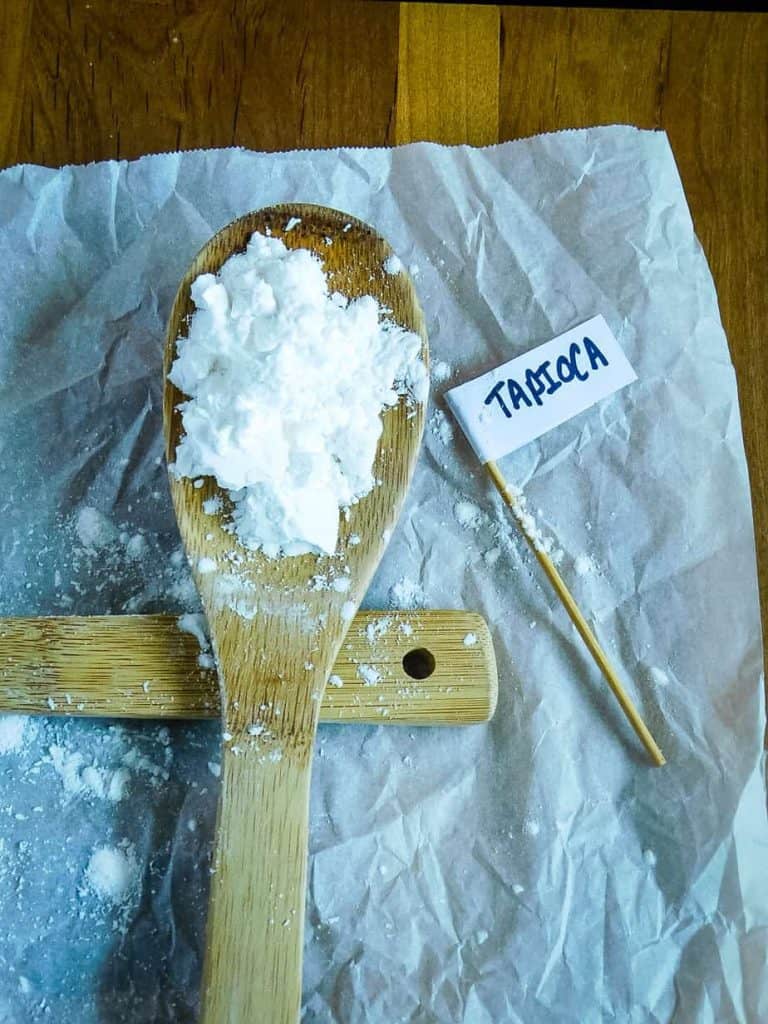 Tapioca starch is one of the most common starches used in gluten free baking. It comes from the root of the cassava plant it is often referred to as tapioca flour. Like arrowroot and potato starch, it is not high in nutrition and it won't add flavor to your cooking. It adds structure to baked goods and will make them nice and golden brown. It can also be used as a thickener in sauces and gravy or as a batter coating.
Expert tip: Tapioca starch is one of my favorite starches for baking because it adds a chewiness to baked goods. Things like biscuits, yeast breads and cakes are ideal for tapioca starch. It is grain free as well. Like potato starch, it has 0 protein and 0 fiber.
See tapioca starch in action in these recipes.
Cornstarch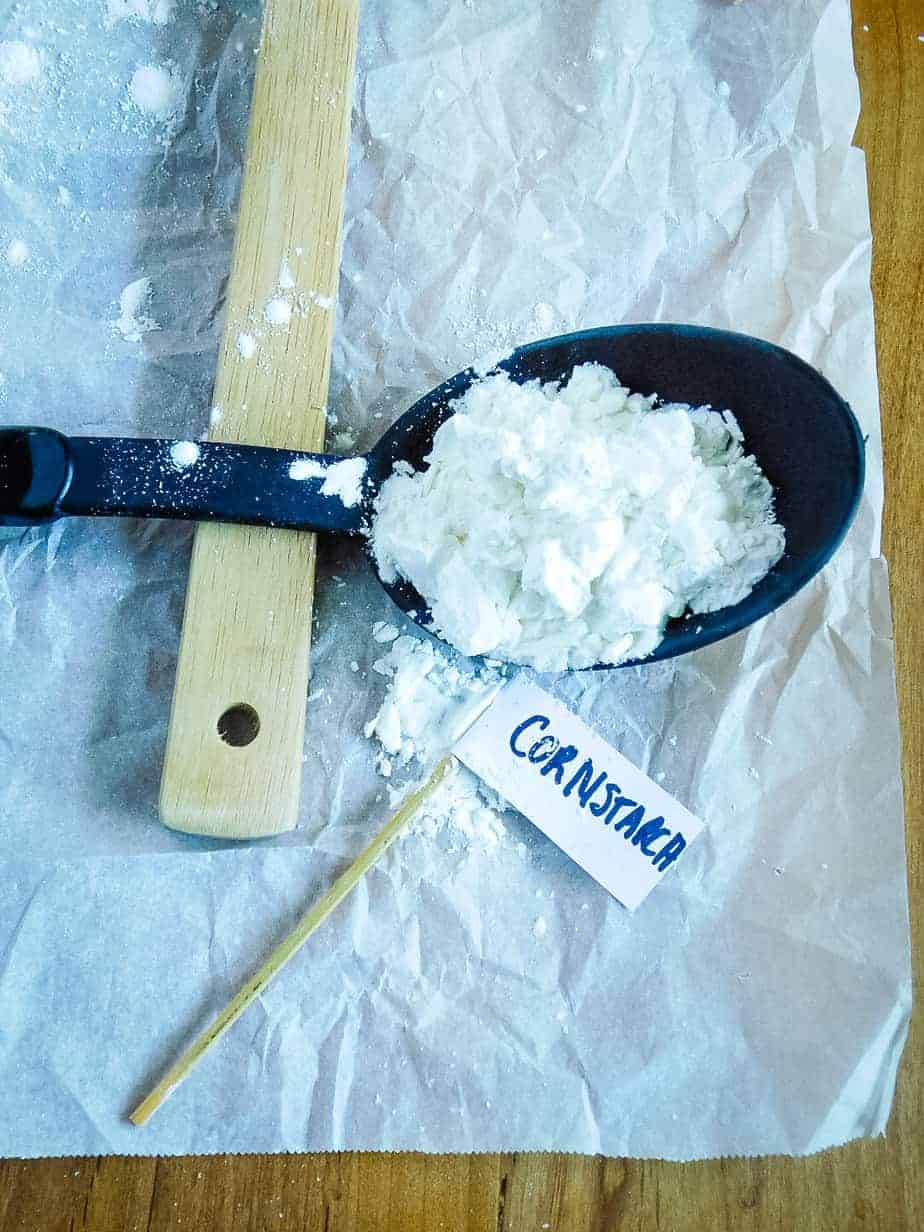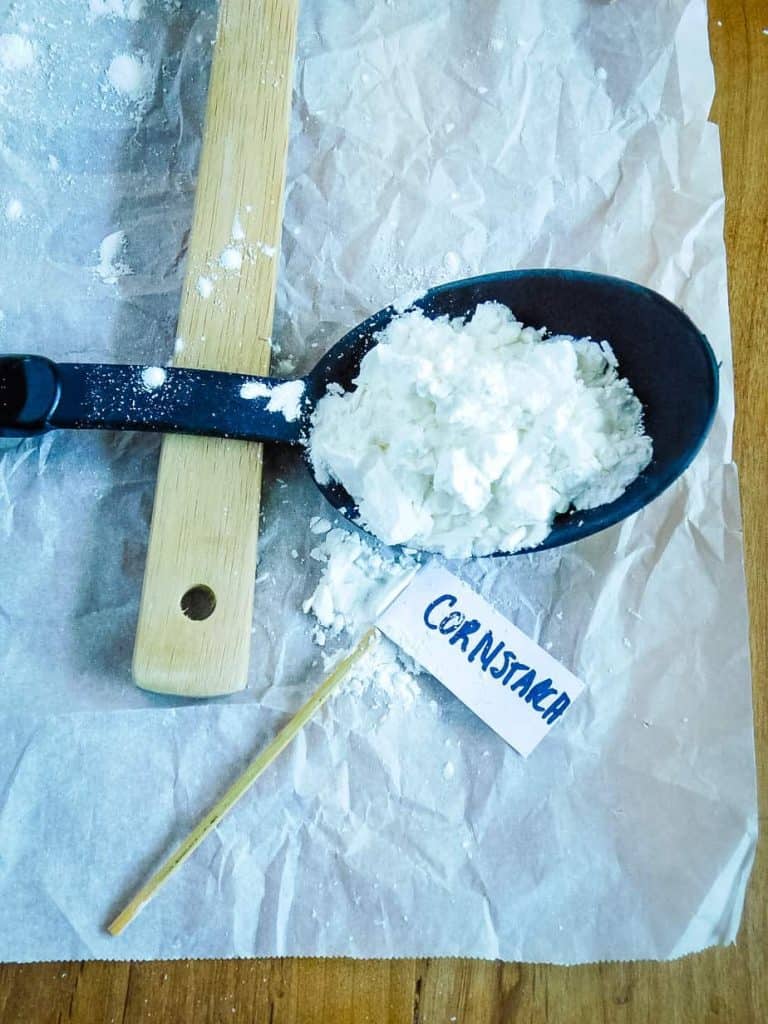 Cornstarch is a good substitution for potato starch or tapioca (although if you do make this substitution, you should add in a leavening product such as baking powder or baking soda). Although it won't help your baked goods rise as much as tapioca, it will provide flavor and a crispy texture. And, cornstarch is very easy to find and relatively inexpensive.
Expert tip: Cornstarch is a grain so it's not suitable for grain free diets, it is vegan however. Cornstarch also contains 0 protein and 0 fiber.
Cornstarch is found in my gluten free flour blend.
One more tip when using starches for cooking: a grain starch such as cornstarch is good to use when you want to thicken something right at the beginning of cooking, such as stew. "Root" starches, such as potato, tapioca, and arrowroot, should be used if you need to thicken a sauce quickly, right before taking it off the stove.
As you can see, different starches will contribute different things to add to your cooking and baking. Often, my recipes will call for a combination of starches so that you reap all the benefits—for example, a combination of tapioca starch (which will result in golden-brown baked goods) and potato starch (which will add a nice light texture to baked goods).
For more gluten free recipes and tips, sign up for the Gluten Free Bread once a week emails below!