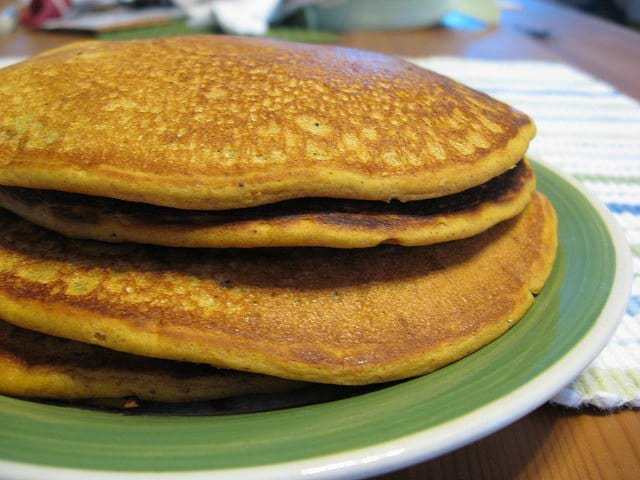 Sweet potatoes are an interesting root vegetable (as odd as that may sound). There are around 400 varieties of sweet potato, and their color can range from the bright orange most commonly seen to white, pink, deep purple, and almost everything in-between.  They are loaded with a rich, buttery—and yes, sweet—flavor.
Sweet potatoes are in season in November and December (just in time for holiday meals!) but, most likely, you can find them in your grocery store year round. When shopping for sweet potatoes, keep in mind that the best sweet potatoes are firm. They shouldn't have any soft spots, bruises, or cracks.
Sweet potatoes shouldn't be stored in the refrigerator or anywhere that is too hot—you should store them in a cool, dark place that has a lot of ventilation. They should be kept loose, preferably in a brown paper bag with air holes.
Sweet potatoes are known as a vegetable that is very easy to grow. They are resistant to heat and drought, and have few diseases or pests that like to feed on them.
But the fact that sweet potatoes are easy to grow in your garden isn't even the best part about these root veggies. Sweet potatoes are absolutely loaded with nutrition. They:
Have anti-inflammatory properties
Can improve blood sugar regulation
Are high in beta carotene, which helps our bodies make vitamin A, combats free radicals, and is good for healthy-looking skin
Are high in antioxidants
Are high in vitamin C
Have lots of calcium and folate
Are high in potassium, which helps the body deal with stress and also helps alleviate muscle cramps
Are low in calories
Sweet potatoes are also versatile, and can be enjoyed in a variety of ways. Why not try some sweet potato pancakes?
Gluten Free Sweet Potato Pancakes
Ingredients:
1 small sweet potato, cubed and steamed (you'll only need 1 cup for this recipe)
1 cup almond milk
½ Tbs. melted coconut oil
2-3 tsp. pure maple syrup (depending upon the level of sweetness you prefer)
1 cup sorghum flour
2 Tbs. almond flour (you can omit this, but add more sorghum)
2 tsp. baking powder
¼ tsp. cinnamon
pinch of nutmeg
pinch of sea salt
Directions:
Cut the sweet potato into small 1-inch cubes. Bring 2 inches of water to a boil and steam the sweet potato for 7-8 minutes, until tender. Measure the sweet potato–you'll only need 1 cup for this recipe (I like to use any leftovers in my salads).
Heat a bit of oil in a non-stick pan or skillet over Medium heat.
Blend the steamed sweet potato, almond milk, maple syrup and coconut oil in a blender until smooth. Add the sorghum flour, almond flour, baking powder, cinnamon, nutmeg, and salt and blend until thoroughly combined. Allow the mixture to sit and thicken a bit and then blend once more. The batter should be thick, but pourable. If it's too thin, add another Tbs. or 2 of sorghum or almond flour. If it's too thick, add a Tbs. or 2 of almond milk and blend.
Pour the batter onto the heated pan/skillet. When some bubbles have formed and the batter begins to brown on the edges, flip and cook until the bottom has browned. Repeat until all of the batter has been used.
Serve with your favorite toppings and enjoy!
Sweet potatoes may just be the perfect food. They are extremely nutritious. They are cheap if you want to get them at the grocery store and easy to grow if you'd rather do some gardening. And, you can use them in a variety of dishes—including these sweet potato pancakes that you'll want to make over and over again.