So you find yourself craving some granola bars or oat muffins, only to think twice because celiac disease means oats are off limits, right? Or are they? Let's dive in and find out for sure... is oat flour gluten free?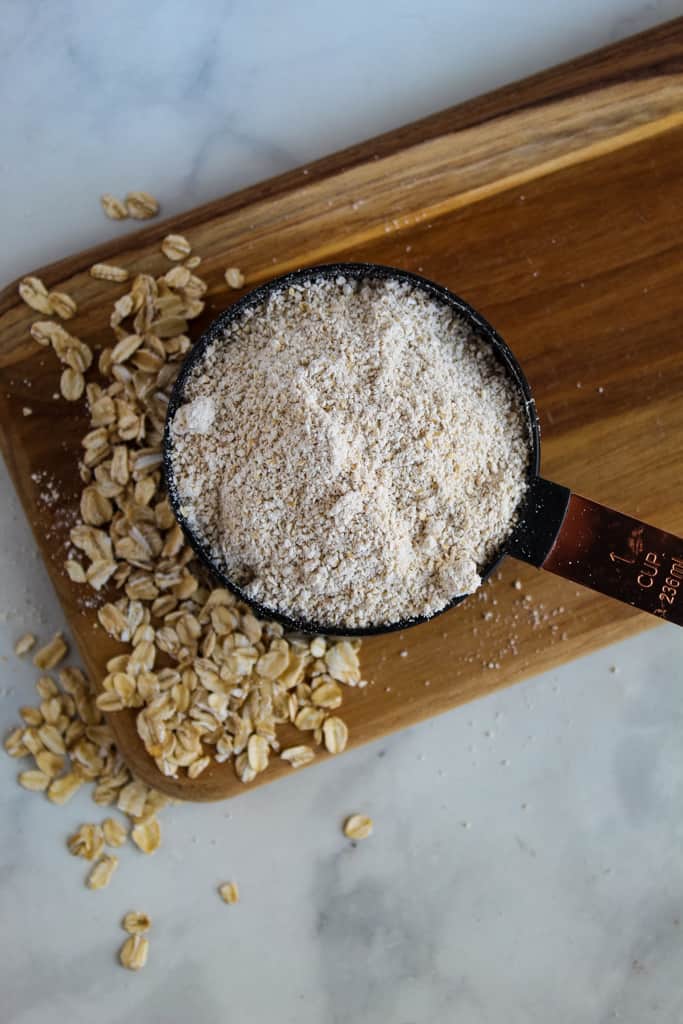 In general, gluten free baking presents it's own challenges with everything from how you're measuring ingredients (always use a digital scale) to the batter rest time to starch content, even altitude, but throw in the possibility of gluten-containing grains like in oat products and oat flour and it gets even more complicated.
Even the most seasoned gluten-free label watcher may wonder if oat flour recipes are safe for those with gluten intolerance.
Let's take a closer look at oat flour and if it's safe to consume on a gluten-free diet.
Looking for more support with gluten free baking? Check out this post on xanthan gum substitutions, this one on gluten free thickeners, and this one on psyllium husk powder substitutes.
Jump to:
All About Steel-Cut Oats, Rolled Oats, Whole Oats & Quick-Cooking Oats 
Along with other gluten-free grains, oats are often seen as a side dish, porridge, or cooked along with other foods. But oats are also a great addition for a number of other reasons:
Oats contain more fat and protein but less carbs and sugar than whole wheat.
They contain a significant amount of calcium.
Oats have antioxidant properties.
Oats also help people stabilize their blood sugar.
Due to its high water and soluble fiber content, it's good for people who are trying to lose weight.
And the good news is that oats, in all forms, can also be made into oat flour. Below are the different types of oats available in most grocery stores, health food stores and online: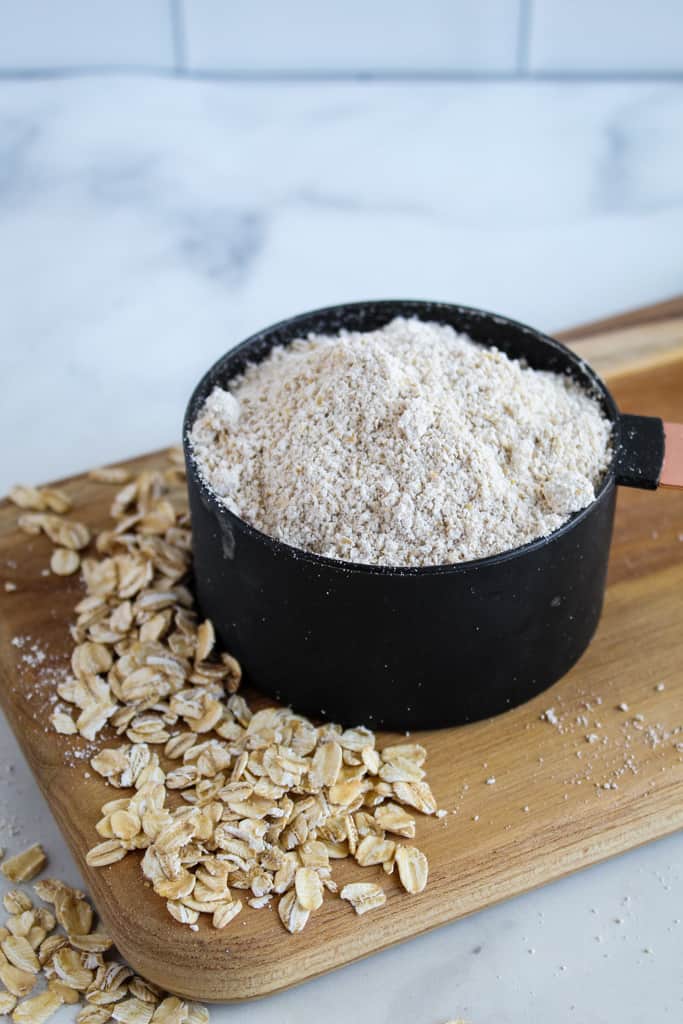 Making Homemade Oat Flour
Making your own oat flour just requires a food processor or high-speed blender and patience. In the end, you'll get a pure form of oatmeal flour, a fine powder with a nutty and toasty aroma.
Having made oat flour several times, you can technically use any type of oats, but for best results, I recommend using whole or old fashioned oats.
Baked treats made from oat flour have a soft, fluffy texture, which is especially important in something like this oat flour banana bread or this oat flour cake. Plus an irresistibly chewy texture to oatmeal raisin cookies and gluten free blueberry oatmeal muffins!
When incorporated, oat flour also lightens baked goods with a usually heavy texture, such as gluten free oat bread, oat flour pancakes, and even the biscuit topping for this peach cobbler. 
Buying Gluten Free Oats & Flour
Whether making homemade oat flour or buying it from a store, here are some tried and true brands:
Oat Flour Substitutes
Whether you're just experimenting or just out of oats and oat flour, here are some substitutes to turn to for oat flour:
1. Almond Flour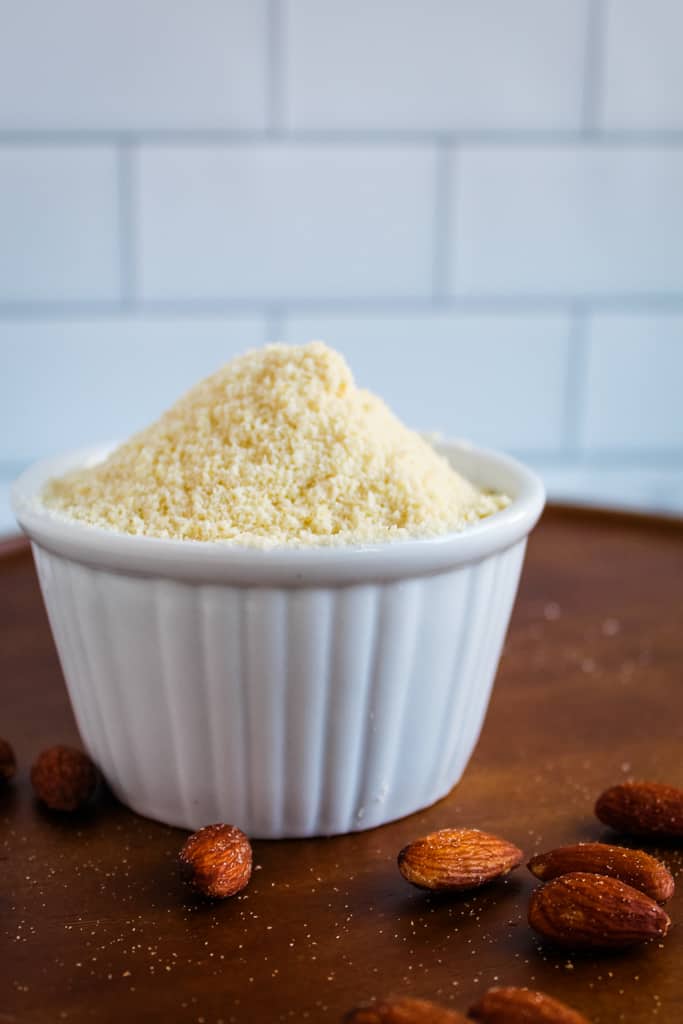 Texture and make-up wise, almond flour is very close to oat flour. Almond flour is 21% protein and about 10% fiber. Whereas oat flour is 17% protein and 10% fiber, so they're a very close comparison.
Similar to oat flour, golden pale almond flour is also packed with proteins and has a soft, light, cakey, rich, and chewy texture. Plus, it has a neutral flavor, perfect for when you're in the mood for experimenting with flavors. 
2. Buckwheat Flour
Buckwheat flour is also an excellent option for oat flour - it produces delicious, earthy, and sophisticated cakes and cookies. 
Buckwheat can be an intense flavor in lighter backed goods however, as it can lend a bold and hearty flavor.
Is Oat Flour Gluten-Free - More FAQs
Oat Flour Recipes