Of all the difficult things to swallow when your diet changes from "normal" to gluten-free, eating out is one of the biggest. Wheat products seem to be everywhere and in everything. (It's this reason we've worked hard over the last few months sharing awesome bakeries and restaurant interviews for you!)
But even making your own gluten-free lunches can be challenging. Many ingredients that lack the malicious protein in rye and wheat often require refrigeration or aren't kid friendly. Believe it or not, there are options out there. We've rounded up some tips and a big list of food choices that can help make packing a gluten-free lunch less of a chore and more enjoyable for you or your kiddos.
Tip#1: Get Creative.
This one is mainly for the kids... although fun, creative lunches are good for adults too! The more fun a lunch looks, the more likely your children are to warm up to it and enjoy it -the same is actually true for adults as well. That's why presentation is so important in restaurants!
From giving fruit and vegetables faces to shaping salads and entrees with cookie cutters, lunch is more fun when you have shredded cheese made to look like hair. You can also take a leaf from Asian cultures and make bento box style with their favorite characters or ones of your own making. Baking breads as mini loafs or muffins makes them more portable. And here are some ideas for gluten-free snacks that work great as a side for any lunches you pack.
Insiders tip: Inject some major fun into a lunch for kids when you use food-based coloring to delight and surprise them. Grains are especially good for this.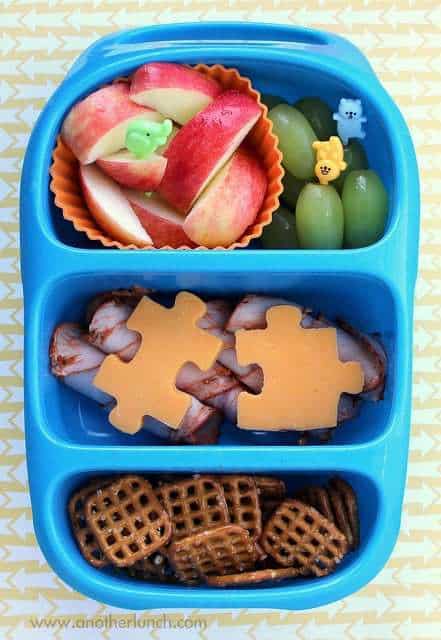 Tip#2: Prepare in bulk.
This may seem like a no-brainer for some people, but the next time you make a gluten free salad or side dish for dinner, double the recipe. Then you can use it for a lunch main dish. Some of these sides can also be easily frozen into serving sizes and thawed the night before for a great lunch on the go.
Tip#3: Keep sauces separate when cooking or preparing lunches.
Sauces or dressings add a ton of flavor to many gluten-free meal options, so keeping them separate opens your lunch up for some mix up. By changing the sauces, you can make a food more interesting for a couple lunches in a row. For example, if you prepare a quinoa toss-style salad with a couple grated or chopped vegetables such as carrots and celery thrown in, you could use it all week like this:
Day 1: Add cheese, chopped hard boiled eggs and ranch
Day 2: Italian herbs and tomato sauce
Day 3: Tarragon, tuna, and mayo
Day 4: Add your favorite vinaigrette
By doing this, one big salad will last you three to four lunches and still not bore you to tears.
Tip#4: Think outside the lunchbox.
Gluten-free lunches can be diverse. You don't have to limit yourself to soups, salads, and sandwiches. Fruit-filled crepes, quiche muffins, wraps, sushi rolls, burgers, meatloaf, and other dinner or breakfast options make for a sweet or satisfying lunch. Don't be afraid to break the lunch stereotype around the noon-hour.
Tip#5: Pack sandwich bread and filling separately.
If you still want a good ol' fashion sandwich for your midday meal, consider packing your bread and fillings separately until it's time to indulge. Commercial gluten-free breads tend to be easily broken or softened, so packing them separately ensures a yummy sandwich when you take your break.
Now, here are some ideas on lunch foods divided by whether or not they need heating:
No heating required
Veggie or fruit salads
Deli meat & cheese roll-ups
Cream cheese and herb gluten-free tortilla roll-ups
Lettuce roll-ups
Stuffed zucchini boats
Hard boiled or deviled eggs
Corn chips
Pork rinds
fresh or canned fruit
Dried fruit
Trail or nut mixes
Popcorn or popcorn balls with nut butters or honey
Pickles
Applesauce
Jell-o cups
Rice cakes
Jerky
Granola
Homemade GF cookies, brownies, or muffins
Sliced vegetables with cottage cheese or
chicken, tuna, or egg salad eaten with a fork, dipped into with baked corn or cheddar chips,
Yogurt
Low-fat plain or chocolate milk
rice salads (or hot rice pudding or as a side dish if you can use a m/w oven or have a thermos)
Quinoa, rice, lentil or barley tosses
GF Pasta Salad with your choice of seasonings or dressings
Heating required
Leftover Soups
Rice Noodles or Thai Food
Chili
Nachos
Burritos or tacos with gluten-free tortillas (consider keeping toppings separate until you eat.)
Quiche muffins
Fried Rice
Stir fry
Crepes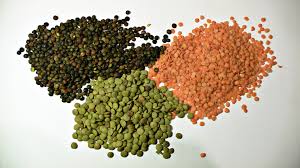 Did you enjoy this article? Would you do us a huge favor and share it? It would mean the world to us - thanks!!