An easy and quick way to satisfy a craving for homemade biscuits – so buttery and delicious, everyone will be reaching for these gluten free bisquick biscuits.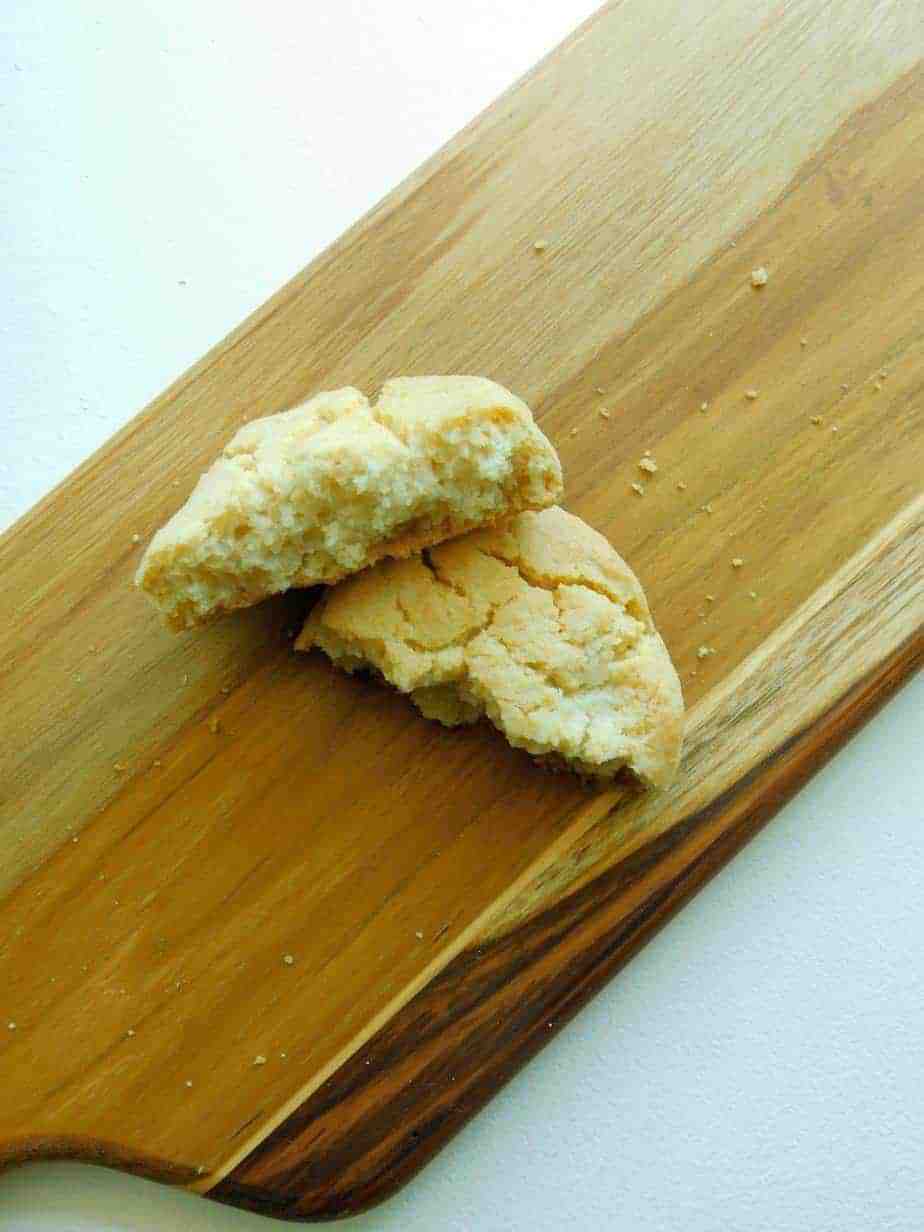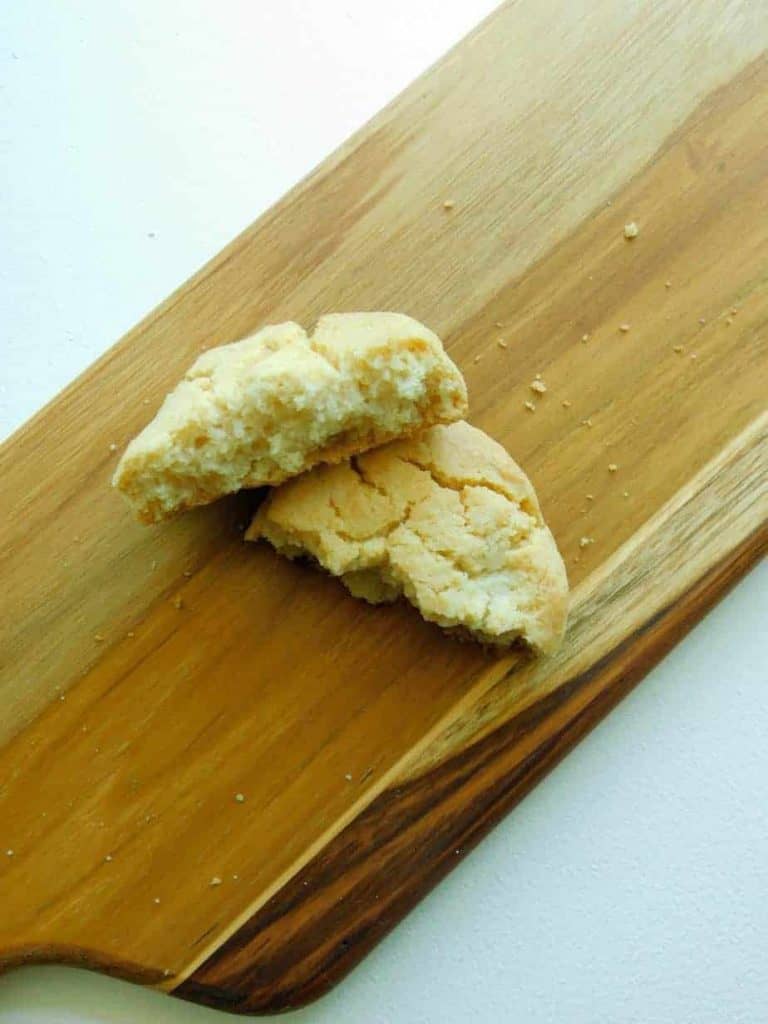 One of the requests I hear most often is about making gluten free biscuits. It'll be things like 'how do I get that amazing tender texture' or 'is there a foolproof way to make them?'
For all the great questions about gluten free biscuits, this recipe is for you.
I've made it easy (using our gluten free bisquick), quick (about 25 minutes start to finish) and foolproof (yes, it's about as reliable as they come!).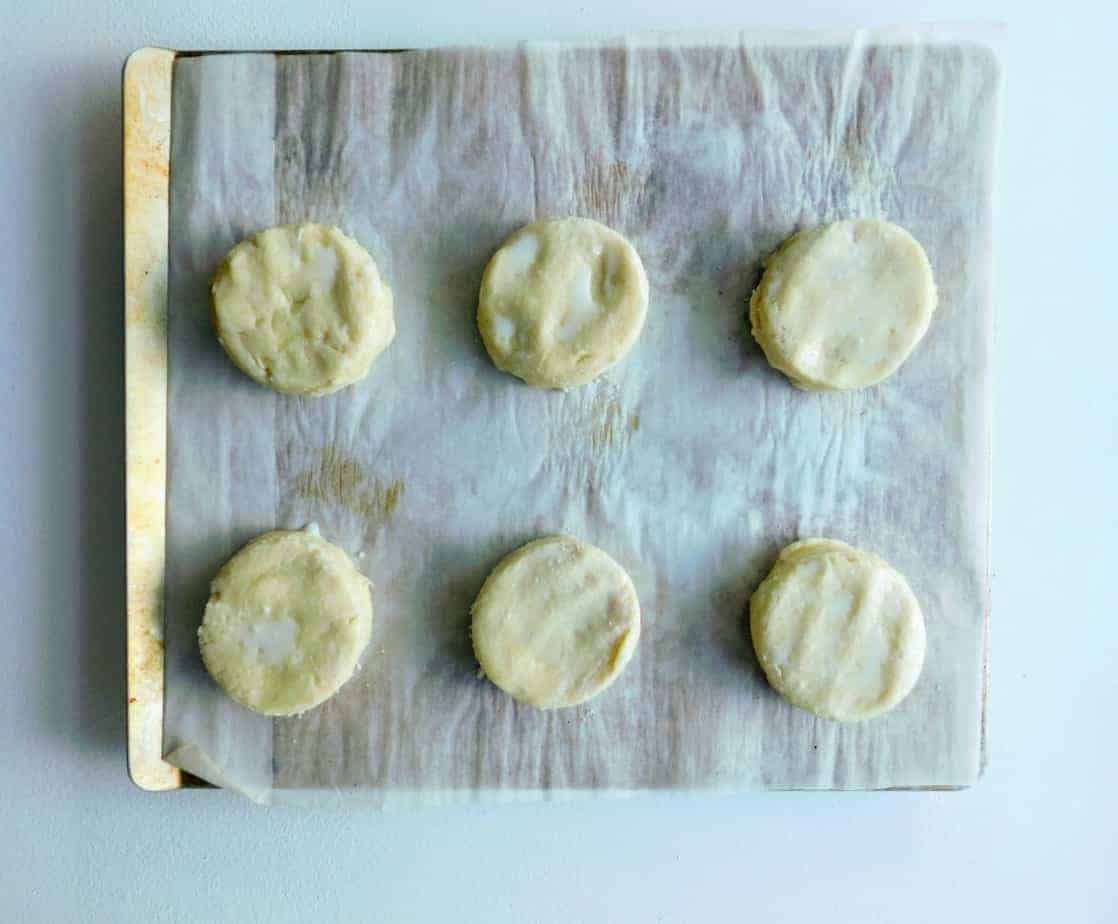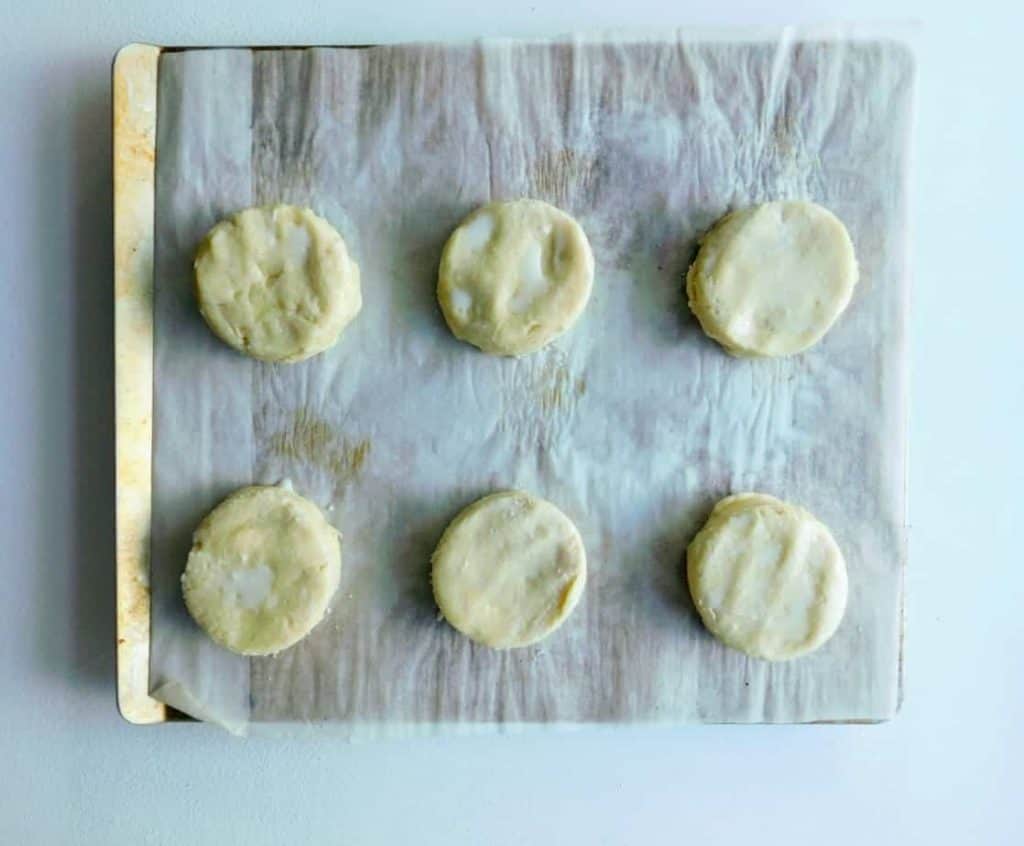 You may be thinking, how can you make a biscuit recipe foolproof? There are so many things that can go wrong!
Ah, but not with this recipe.
This recipe starts with our gluten free bisquick baking mix and only has 3 more ingredients. A little butter, arrowroot starch and milk and you have a biscuit worthy of breakfast, lunch or dinner. It's a delightful biscuit that will melt in your mouth.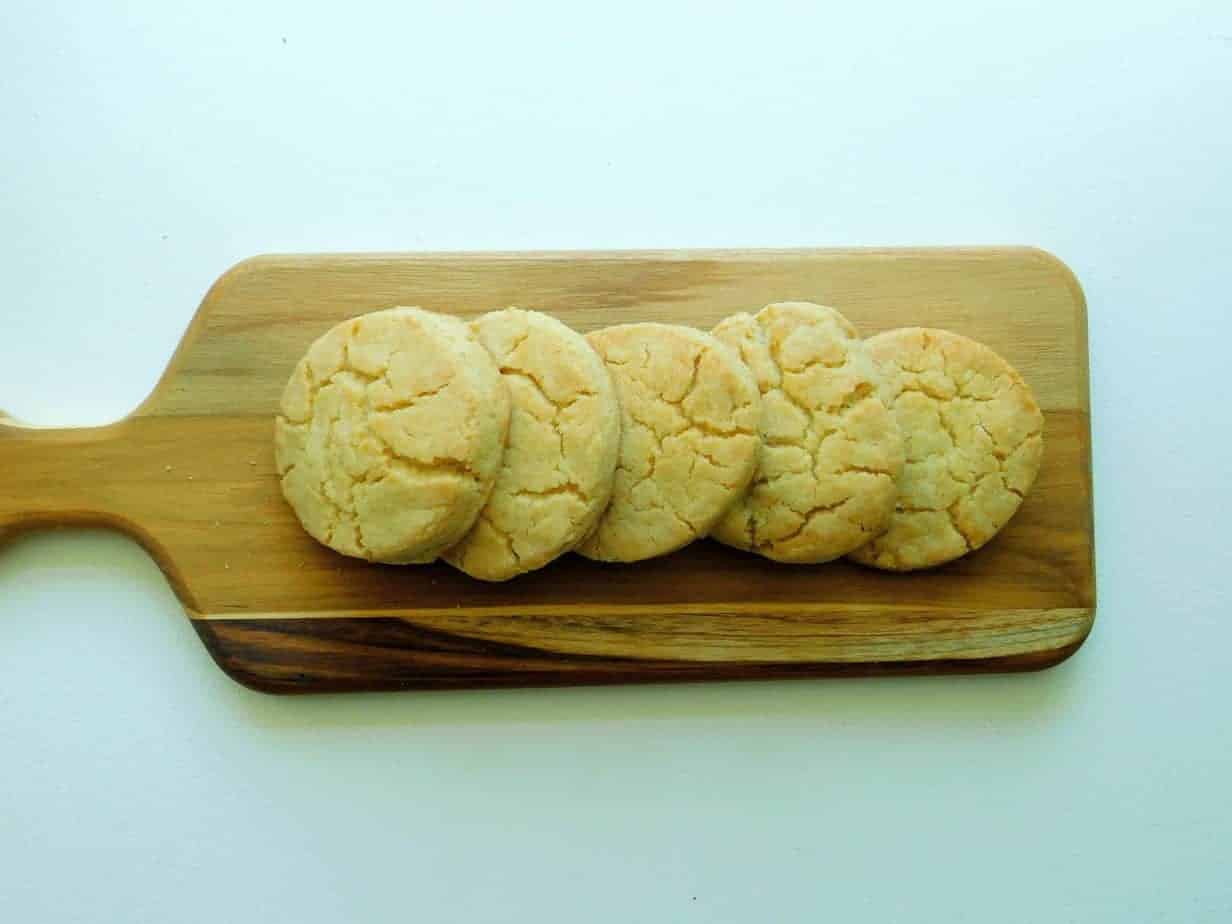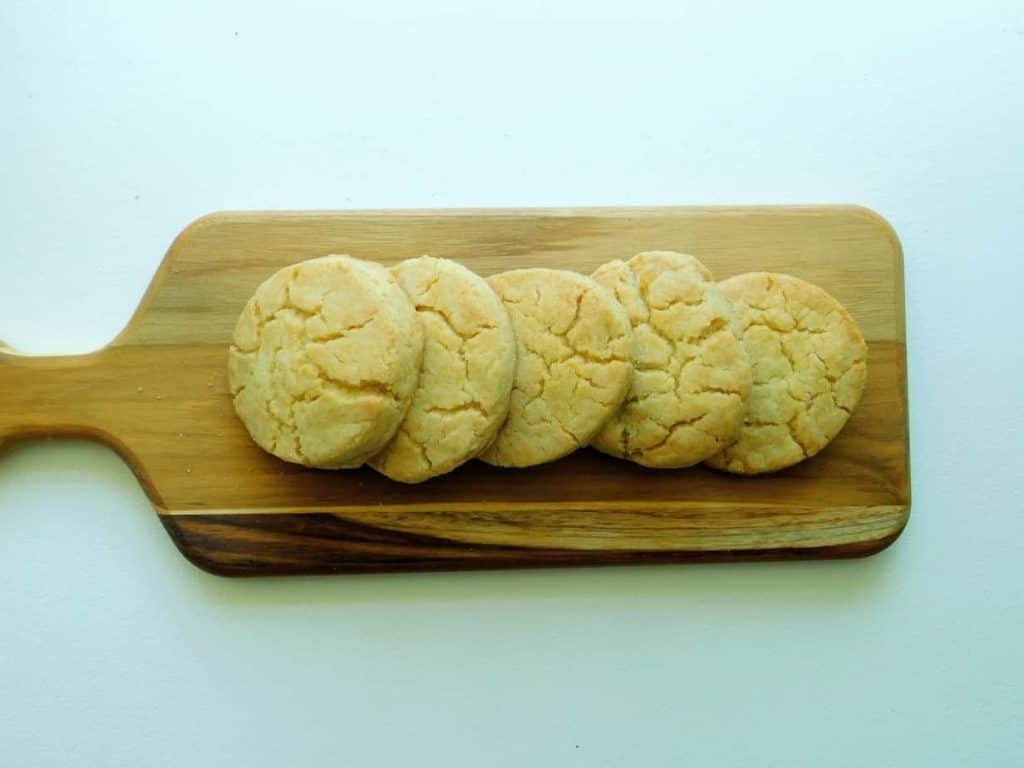 One bite out of these buttery gluten free bisquick biscuits and you might be hiding the others for yourself too.
Here are some tips for making the best 4 ingredient gluten free bisquick biscuits ever:
Tip 1 – Get the oven heated up first
Because these biscuits are quick and easy to make, the odds are that the biscuits will be ready before your oven is. Start getting the oven heated up asap so it is ready and waiting for these biscuits.
Tip 2 – Use cold butter and cold milk
Biscuit recipes are not the norm when it comes to temperature of ingredients in baking. Usually room temperature is the way to go so the resulting batter is light and fluffy. But biscuit batter is different. It should be more dough like and having cold butter and milk helps keep the butter from melting before the biscuit even hits the oven.
For more delicious gluten free biscuit recipes, check out our recipe section on the website: Recipes

Tip 3 – No need for a rolling pin
Reason number 563 why I love this recipe…no need for rolling out the dough! Once the dough is fully combined, it should be easy to work with. Just flop it on your work surface and pat it out into a circle. The dough should be about 1 inch thick. And then just cut with a biscuit cutter.
Tip 4 – Work quickly
Warm butter spells disaster for biscuits. So working quickly with the dough is essential. Get the butter and milk mixed in and get those biscuits into the oven. Otherwise they start to melt and spread and that is not a good biscuit.
Tip 5 – Don't double the recipe, make two batches
I'm being bold here, but you will probably want 10 biscuits and not just 5. Although it may seem like a time saver to just double the recipe, don't.
Just use 2 bowls and make 2 batches, side by side.
It's all about consistency!
Now that you have all my insider tips for making these quick 4 ingredient gluten free bisquick biscuits, check out the recipe below.
And if you've enjoyed it, will you give it a rating?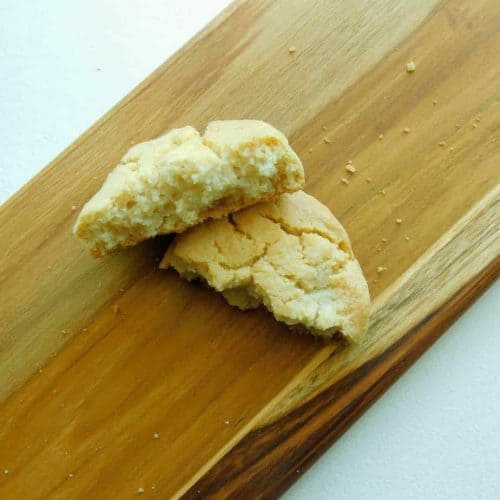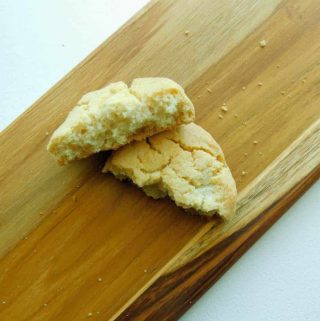 4 Ingredient Gluten Free Bisquick Biscuits: Foolproof and Ready in 25 Minutes!
These gluten free bisquick biscuits are incredibly easy but taste like you worked on them for hours.
Print
Pin
Rate
Ingredients
6

Tbsp..

cold butter

unsalted

2

tsp.

Arrowroot powder

¼

Cup

Milk, plus extra

1% or higher fat
Instructions
In a medium size bowl, add the bisquick baking mix and the arrowroot powder.

Using a pastry blender, cut in the cold butter until mixture has small chunks of butter left.

All at once, add the milk and stir until dough comes together and forms and ball.

Turn dough onto a surface lightly dusted with biscuit baking mix.

Form the dough into a round disk and pat it out until the dough is about 1 inch thick.

Cut biscuits with a 2 ½ inch biscuit or cookie cutter. Place on a baking sheet lined with parchment paper.

Brush lightly with remaining milk.

Bake for 18 minutes or until golden brown.
Notes
Make sure to keep the biscuit ingredients cold. 
Aim for a 1-inch thick disk of dough.
When cutting the biscuits, make sure to cut them straight down (no twisting!)
Nutrition
Calories:
286
kcal
|
Carbohydrates:
34
g
|
Protein:
2
g
|
Fat:
15
g
|
Saturated Fat:
9
g
|
Cholesterol:
38
mg
|
Sodium:
488
mg
|
Potassium:
17
mg
|
Sugar:
3
g
|
Vitamin A:
465
IU
|
Calcium:
61
mg
More gluten free recipes? Yes please! Check out these delicious recipes:
And some must-have gluten free baking tips: