In the past few years, there's been a lot of research on the benefits of including omega-3 rich foods in your diet. From lowering blood pressure to decrease your risk of heart disease, there is a growing list of reasons why foods that contain omega-3 should be a part of your daily routine.
Being a lover of all things bread, it's sometimes a challenge to make gluten free breads tasty, much less healthy. So anytime I can sneak healthy nutrients into a recipe and still have it taste amazing, I consider that a big win.
This recipe is a big win.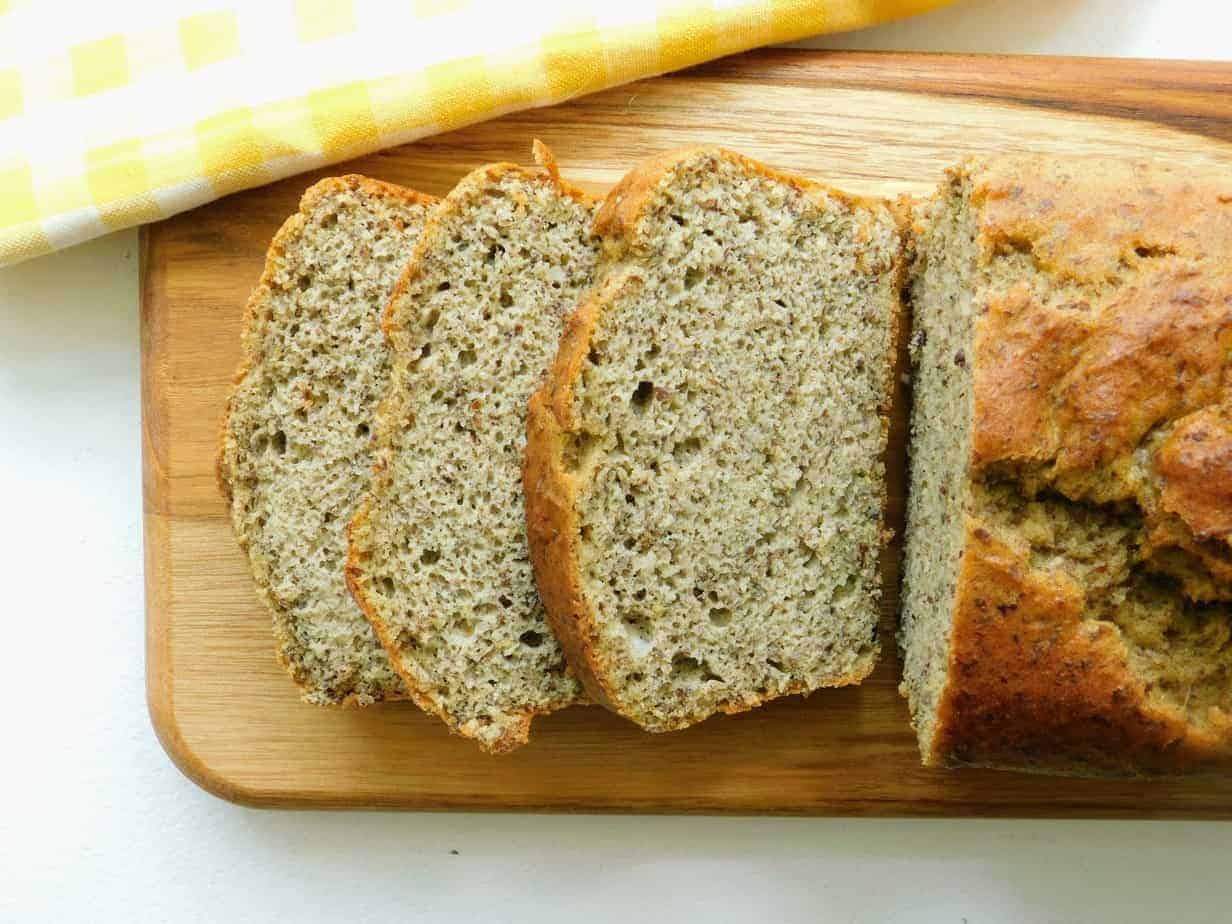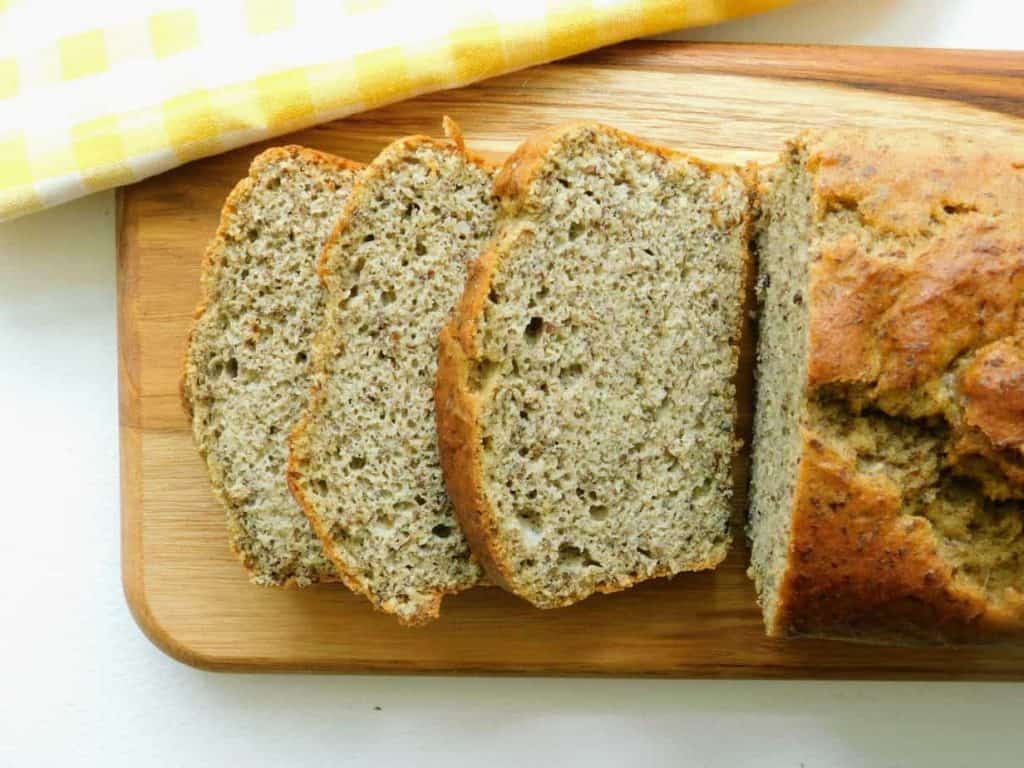 It's a quick bread with really basic ingredients like coconut flour, eggs and cinnamon.
But the addition of some heart healthy flax seed packs a really powerful punch of omega-3 fatty acids.
Why Omega-3 Fatty Acids?
I've written about Omega-3's before and am an avid user of things like flax seed and chia seeds (bonus that they're good for you!) but if you've ever wondered about the real reason why they are so important and what they do for your body, I'll give you the crash course…
The National Institute of Health has written extensively about this topic, the whole study can be found here.
But they found that consuming Omega-3's, primarily EPA and DHA, has shown to lower the risk of heart failure, coronary disease and fatal coronary heart disease. In a long term study, consuming a regular intake of omega-3 supplements also reduced the rates of cardiac death, sudden death and stroke.
So omega-3 is a really good thing to be on the lookout for. And adding to your diet whenever possible.
Gluten Free Cinnamon Quick Bread is a Win-Win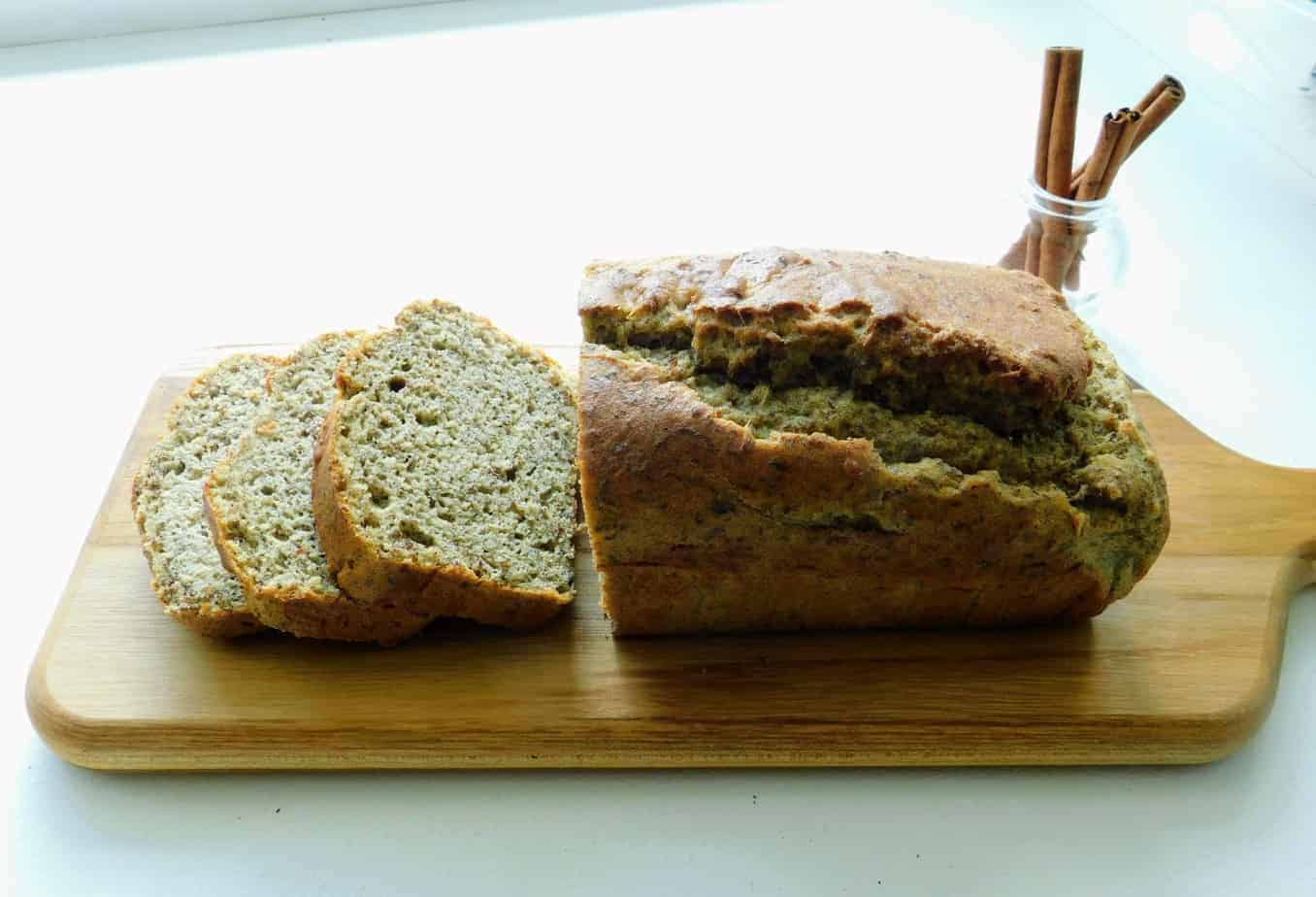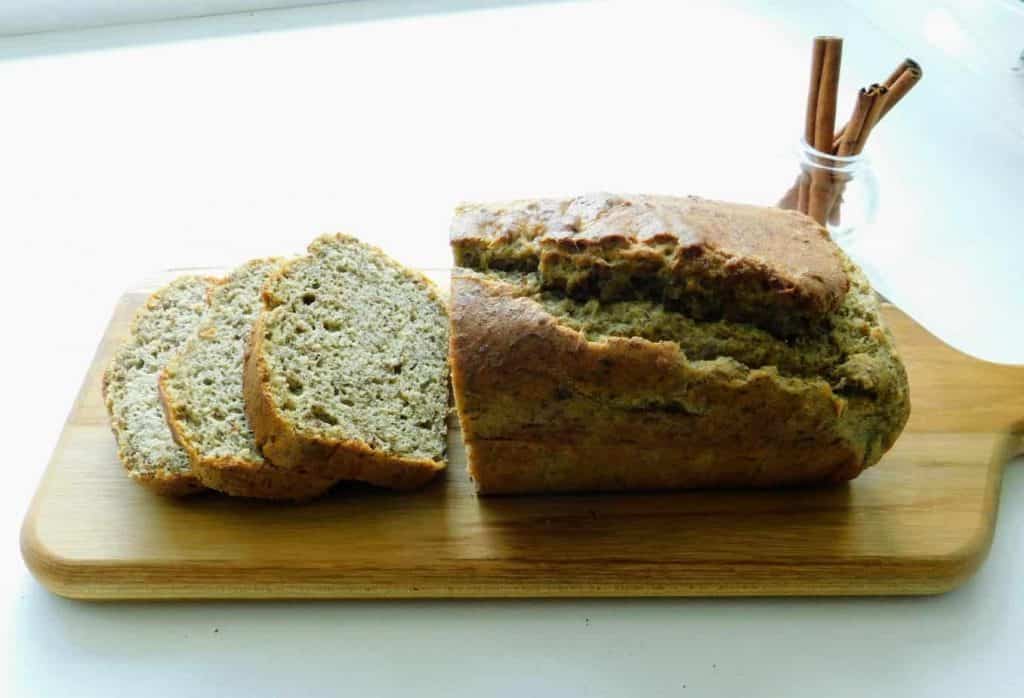 If you could have your cake and eat it too, you would right?!
Well this recipe may not be exactly cake, but it is full of amazing, good-for-you ingredients, so you will definitely enjoy it.
It's an easy bread to make, but I've got some tips to make it even easier, so you can be enjoying this quick bread in no time:
Use ground flax seed
Flax seed is sold as whole or ground. This recipe needs the ground variety. I like this one. Whole flax seed will not provide the texture this loaf needs. If you noticed there is only ½ cup of flour for this entire loaf, so the flax seed functions as a flour.
Blend well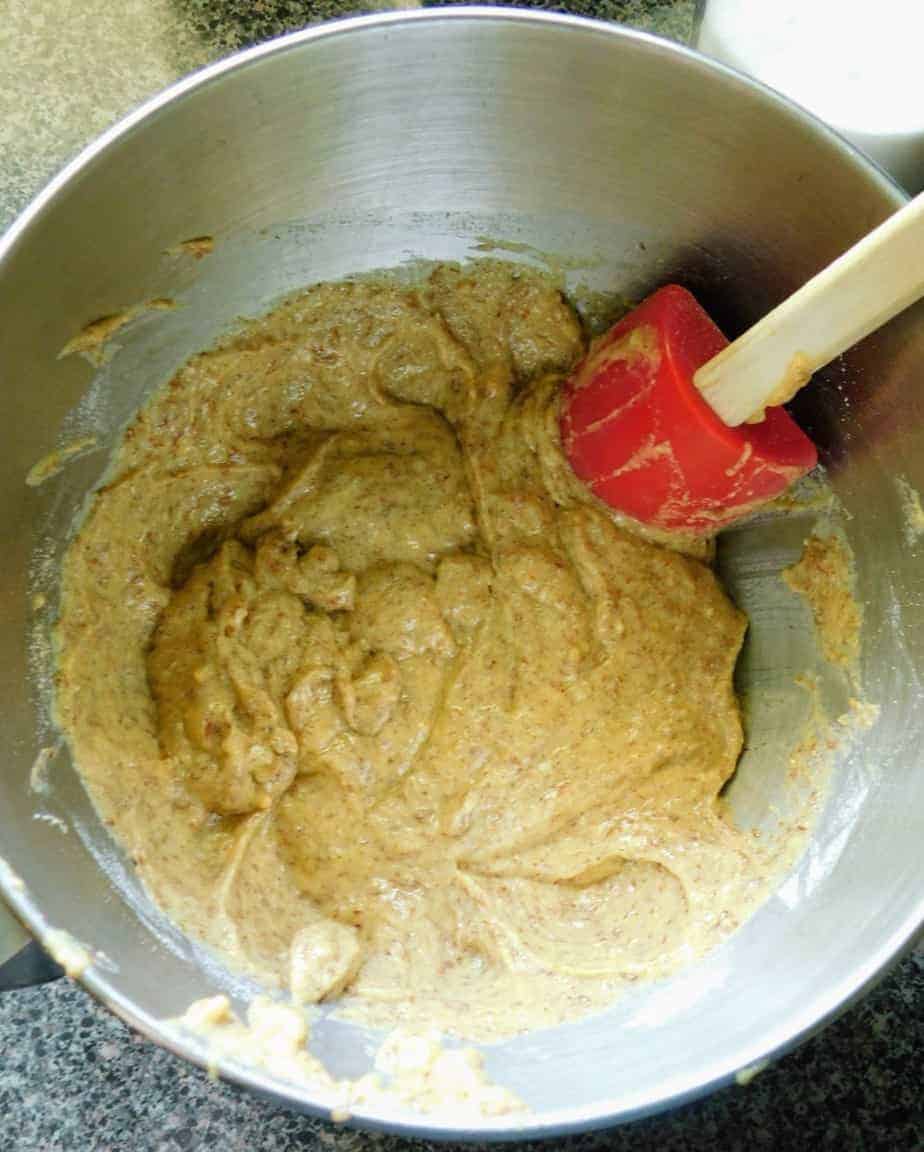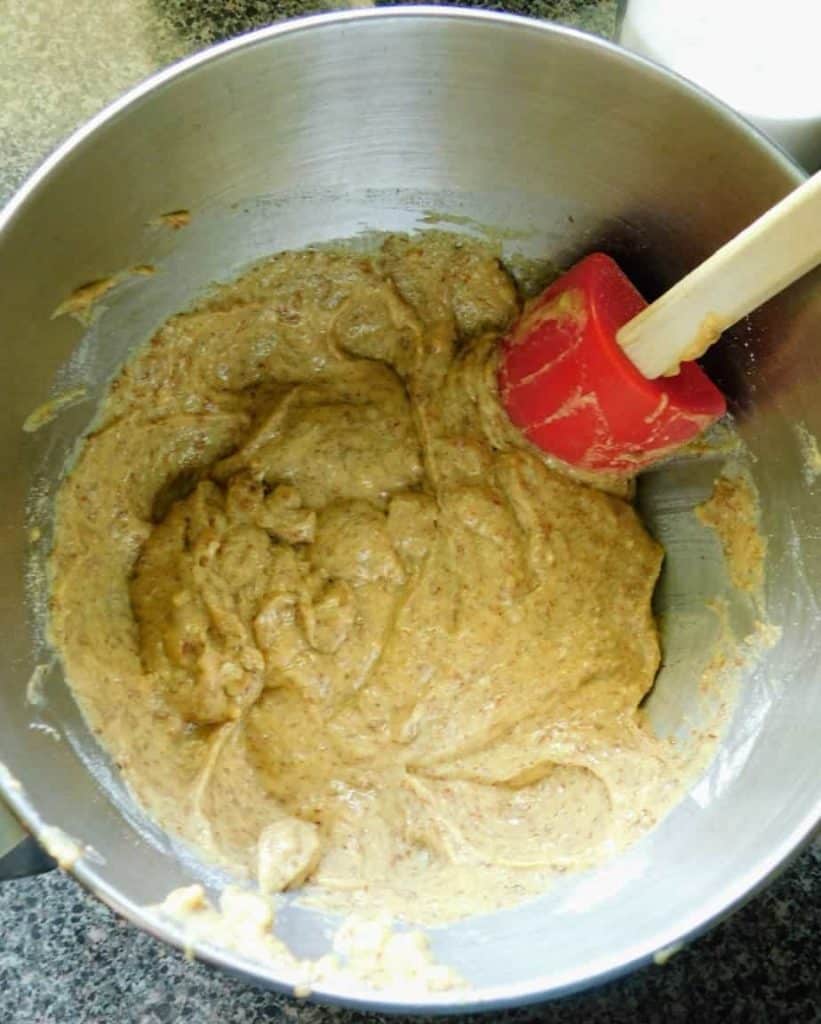 At the end of the mixing time, the batter should look thick and well mixed. Don't try to skim on the mixing time – this bread needs the full time to result in a nicely risen loaf of bread.
Line the pan with parchment paper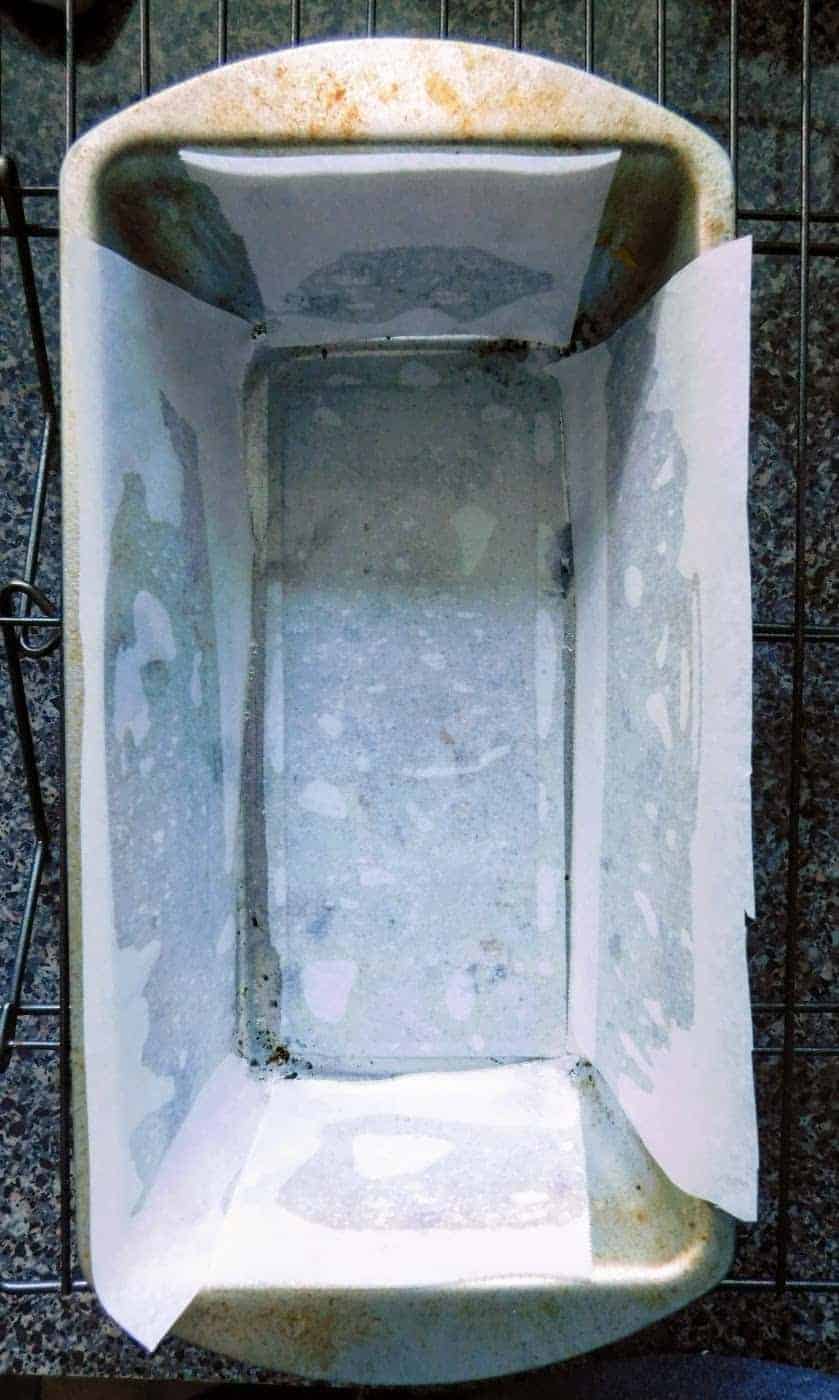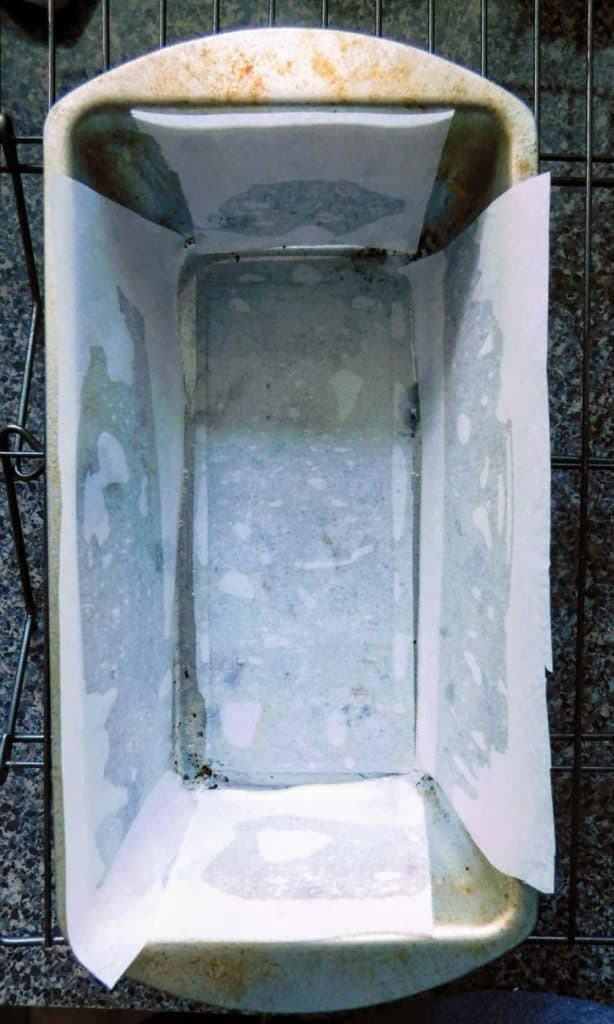 This is a helpful little trick I discovered that makes removing breads a LOT easier.
Simply measure the paper along the bottom of the pan, then cut it out. Measure along the sides and then cut it out. It does not have to cover each little spot in the pan.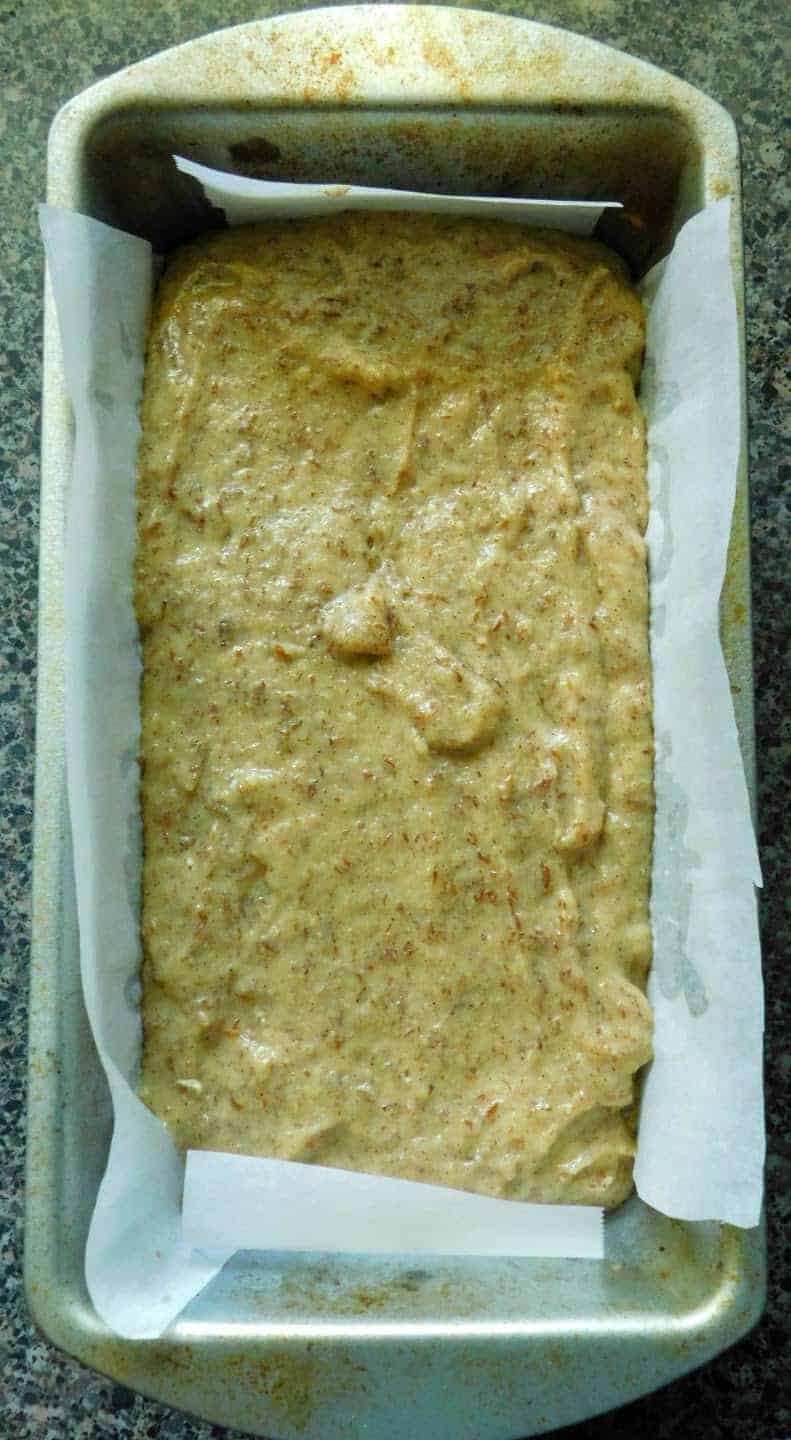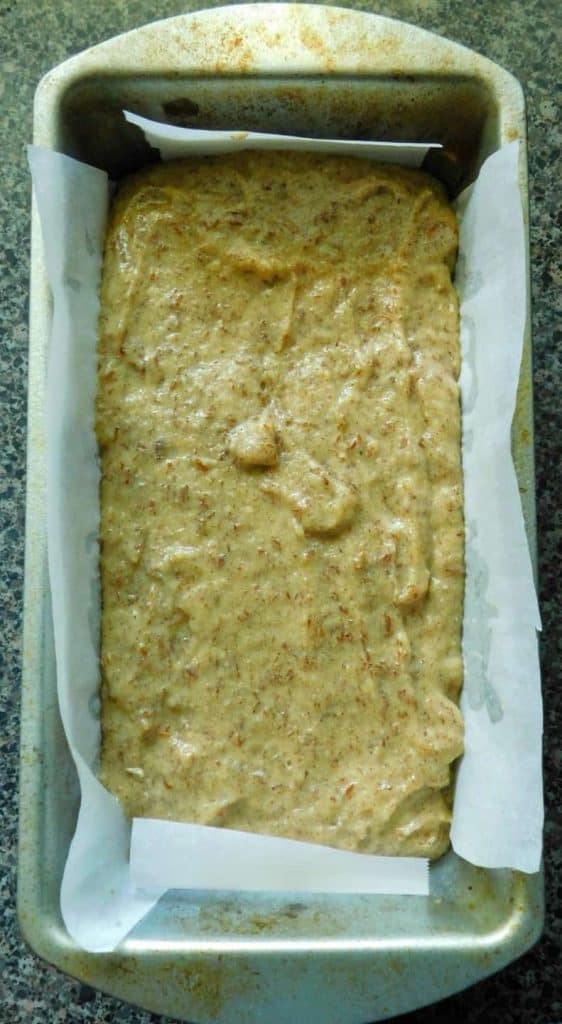 The purpose is so that after baking, removing the bread is a cinch. Just lift the loaf out and pull the paper off.
One last little tip, but just as important…
Storage
This bread stores really well. If you don't enjoy it all on the first day, wrap it well with plastic wrap. It will store wonderfully on your counter for 2 days. For longer storage, stick it in the freezer.
Recipe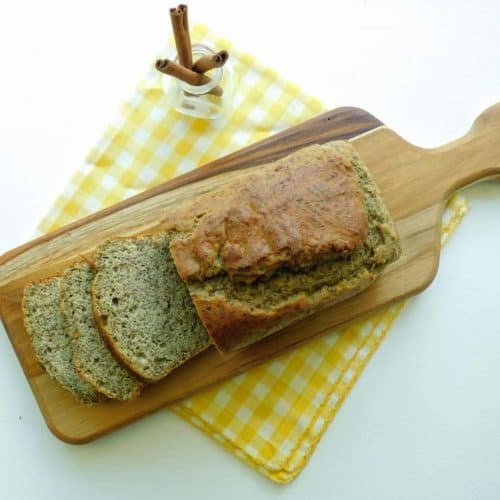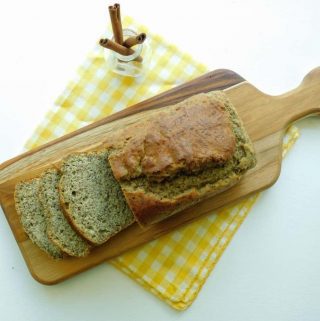 Omega-3 Loaded Gluten Free Cinnamon Quick Bread
This omega-3 loaded gluten free cinnamon quick bread is the perfect thing to serve when you need something to please hungry tummies. (They'll never know it's heart healthy!)
Print
Pin
Rate
Ingredients
6

eggs

⅓

cup

olive oil

⅓

cup

whipping cream

not whipped

½

cup

coconut flour

½

cup

ground flaxseed

2

Tbsp.

white sugar

1

Tbsp.

baking powder

1

tsp.

xanthan gum

½

tsp.

salt

1

tsp.

cinnamon
Instructions
Preheat oven to 375 F. Spray an 8" x 4.5" baking pan with cooking spray. Line it with parchment paper.

In the bowl of a stand mixer add the eggs, oil and whipping cream. Blend on medium speed for 1 minute. Scrape batter down.

Add the coconut flour, flaxseed, sugar, baking powder, xanthan gum, salt and cinnamon to the bowl and mix again for 1 – 2 minutes or until fully incorporated. Batter will be thick.

Pour batter into the prepared pan. Bake for 45 minutes or until toothpick tests done.

Let the bread cool in the pan for 15 minutes.

Remove to a wire rack to cool completely.
Notes
Use an 8" x 4.5" size baking pan for best results. 
To easily line the pan, place the pan on top of a piece of parchment paper and cut around it.  
The batter will be thick, more like thick cake batter.
Let the bread cool before turning out from the pan onto a wire rack.
Nutrition
Calories:
177
kcal
|
Carbohydrates:
9
g
|
Protein:
5
g
|
Fat:
14
g
|
Saturated Fat:
4
g
|
Cholesterol:
91
mg
|
Sodium:
139
mg
|
Potassium:
214
mg
|
Fiber:
4
g
|
Sugar:
3
g
|
Vitamin A:
215
IU
|
Calcium:
91
mg
|
Iron:
1.1
mg