This is seriously the best dairy free chocolate frosting ever! Need a quick and easy way to top off delicious cakes and cupcakes? Turn to this this frosting! It's simple yet impressive and is made without margarine or shortening but still incredibly fluffy and light.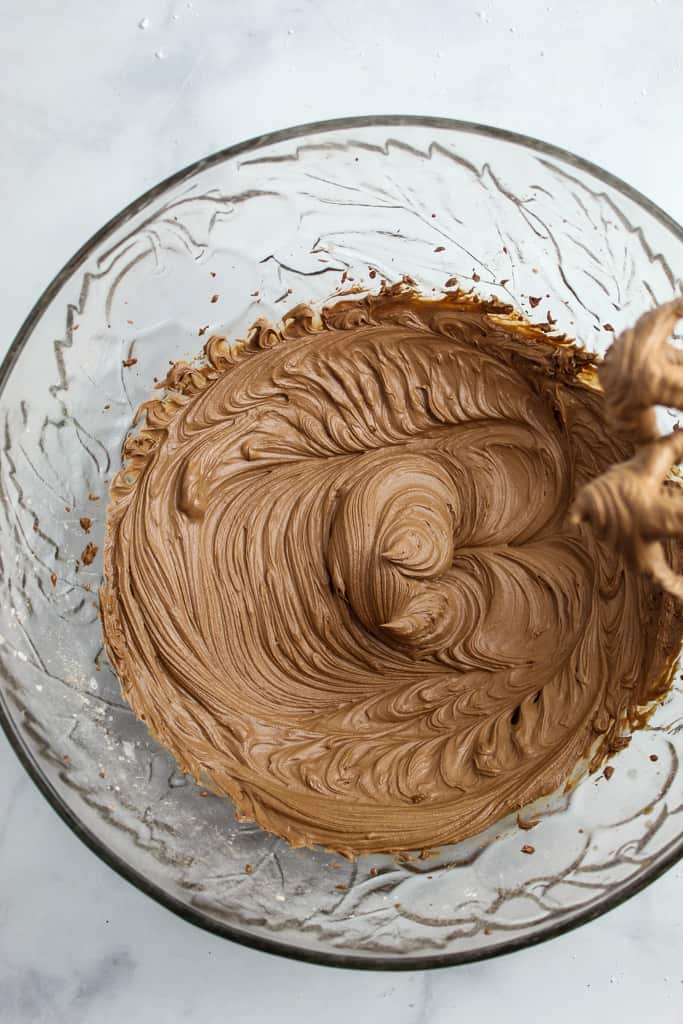 Creamy, light and deliciously sweet – yep, that's the best way to describe this frosting! It puts cakes and cupcakes on a whole other chocolate-loaded level. This recipe is based on my buttercream frosting recipe. Which is a luxurious frosting on it's own, but when you want a chocolate option, this is the one to reach for. It pairs perfectly with all types of cakes and was created specifically with these almond flour chocolate cupcakes in mind. Top these with a swirl of this frosting and it's nothing but YUM!
Can you make this chocolate frosting recipe without milk?
Unfortunately, no. This recipe does contain a bit of almond milk – it's responsible for the spreadable consistency of the frosting. Milk is what takes the texture from incorporated but stiff to easy to spread or pipe. I used to decorate cakes years ago and my go-to decorator frosting always had some milk it in for fluffiness.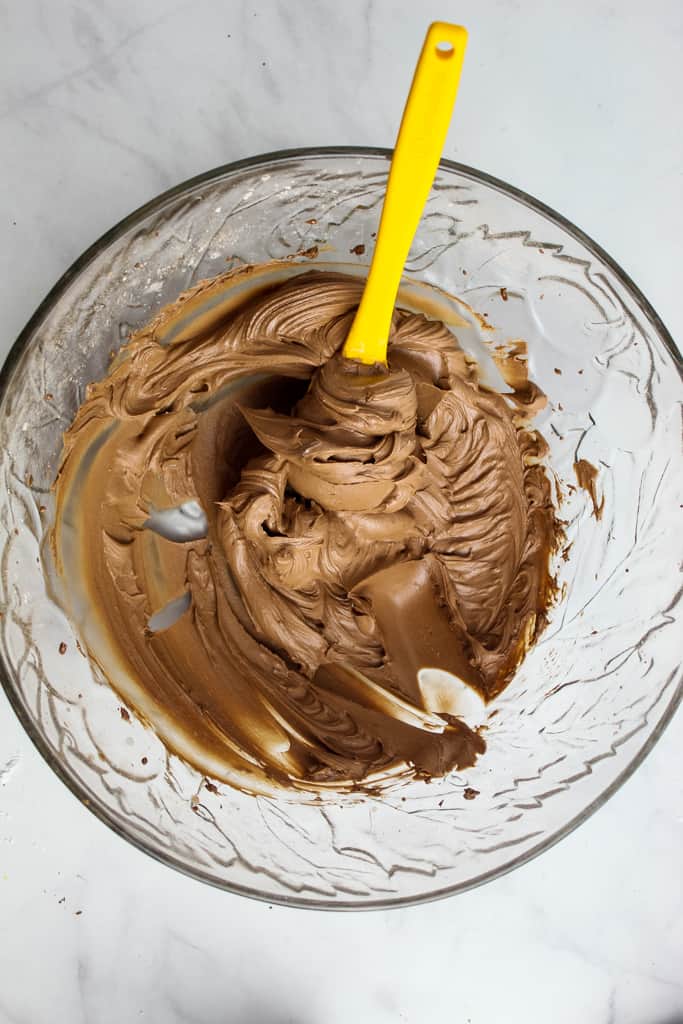 Is this a vegan chocolate frosting?
So good news, as written, the recipe is vegan since it uses dairy free butter and dairy free milk.
How do you make dairy free chocolate frosting from scratch?
The recipe itself is simple and the ingredients list is short, but here are some tips for making the perfect frosting:
Pro Tip #1 – Room temperature butter, powdered sugar and milk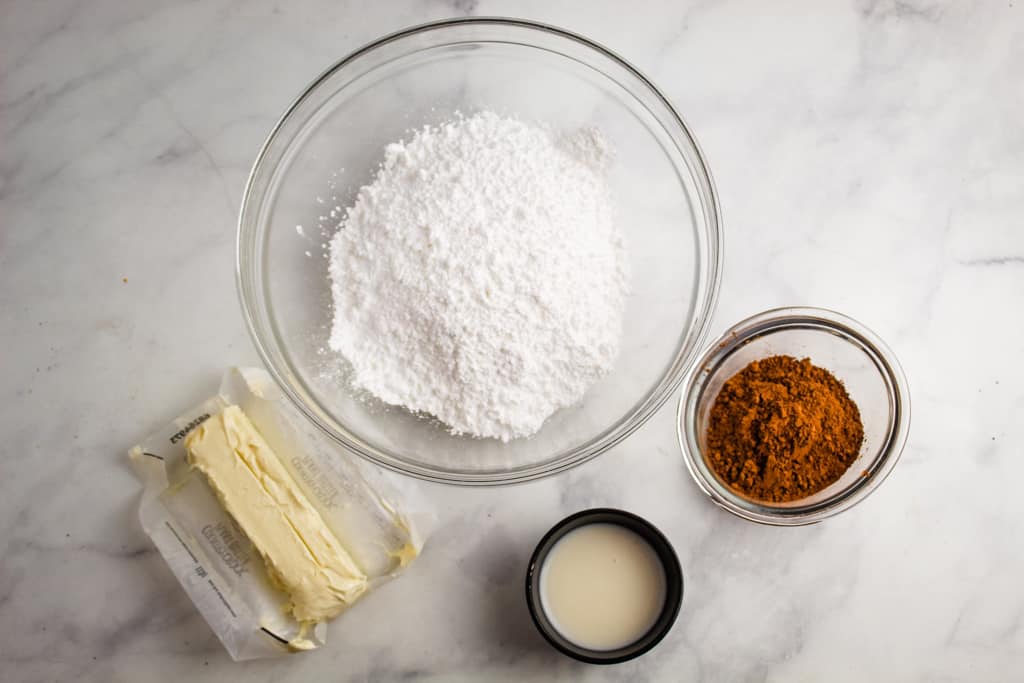 If you store your sugar in the refrigerator, you'll want to remove that, the butter and the milk 30 minutes before you plan on making the frosting. It's essential that those ingredients have time to warm up to be able to mix together.
An alternative to the 30-minute, room temperature method: take the butter out of the wrapper and place it in the bowl you plan to make the frosting in. Microwave on high for 15 seconds. Check to make sure it isn't melting. It should be soft, but not melted. It might need another 5-7 seconds. Same goes for the milk – microwave it for 15 seconds to quickly warm it. Use as directed in the recipe.
Pro Tip #2 – Sifting the powdered sugar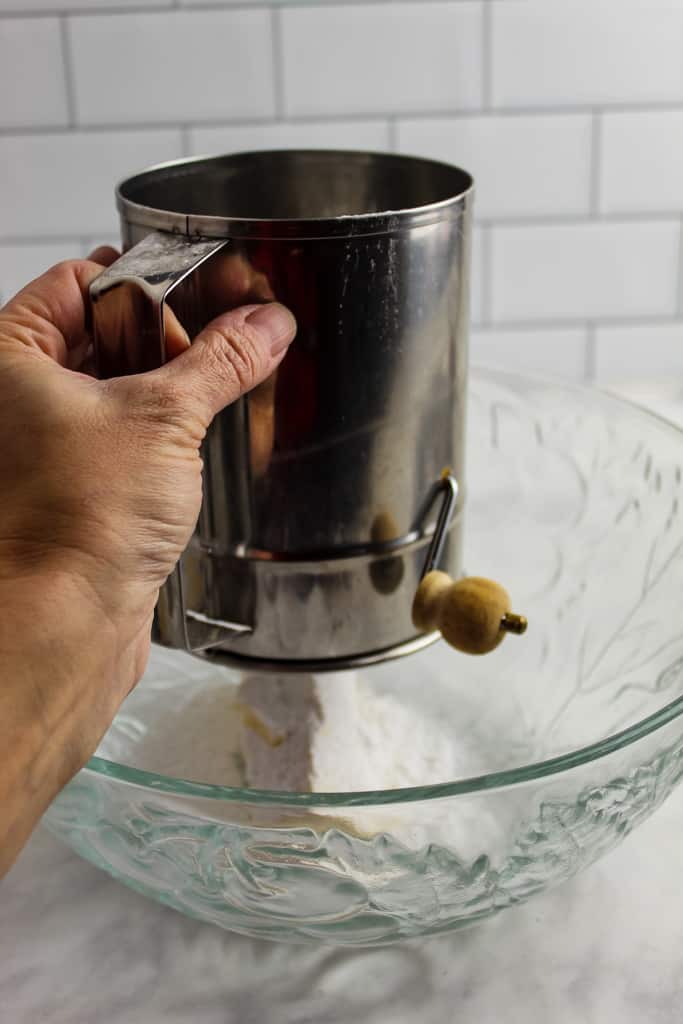 Sifting the powdered sugar (rather than just adding it to the butter and mixing) creates lighter and smaller sugar particles. This results in a finer blend in the frosting. If you're wondering if you really have to sift the powdered sugar? Well, it's not as essential as say an ingredient and if you're just using a knife to spread the frosting, skipping sifting is not going to change the taste or make it inedible. But if you're piping the frosting, sifting is a must - so there's no chance of lumps, just fine, air filled sugar, perfect for frosting.
Pro Tip #3 – Use a deep bowl
The deeper the bowl, the better. This helps keep the butter and sugar confined and helps prevent sugar from 'flying' all over your counter.
Pro Tip #4 – Add the sugar, one cup at a time
Like tip #2, adding the sugar one cup at a time is a must if you're using the frosting in a piping bag. You'll add a cup, then mix the frosting well. Then continue to add the sugar and mixing until the frosting comes together but looks stiff.
Pro Tip #5 – Whip in the milk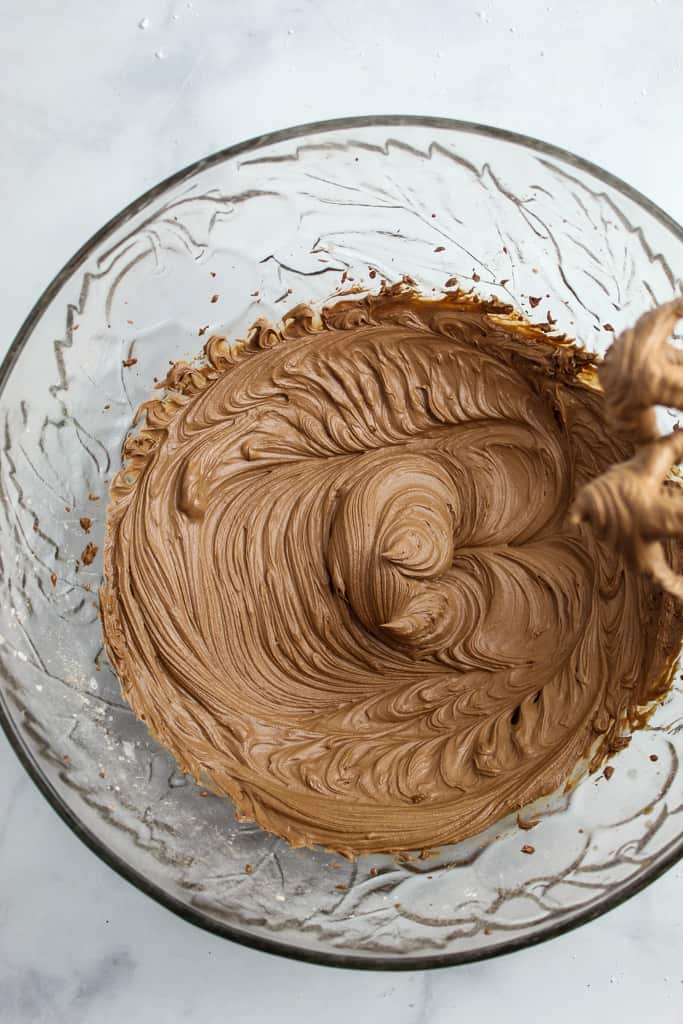 Once you have a stiff frosting, it's time to whip it into shape! Add 2 Tablespoons of milk and turn on the mixer. Scrape it down with a spatula and see how it feels – it may need an additional one to two Tablespoons of milk to fully whip and be a spreadable consistency.
Pro Tip #6 – Storage
If you're making the frosting ahead of time, you have two options for storage:
1. For using it on a different day: Place the frosting in a sealed container and refrigerate. When you remove it from the refrigerator, it will be very hard. Let it come to room temperature and that should soften it enough for using it.
2. For using it the same day: Place a damp paper towel over the bowl of frosting. Continue to check that the paper towel is damp – re-wet as needed. This helps the frosting from getting 'crusty' which would result in lumps and having to stir it a lot to remove them!
Enjoy this dairy free chocolate frosting on your favorite dessert – like these almond flour chocolate cupcakes!
Recipe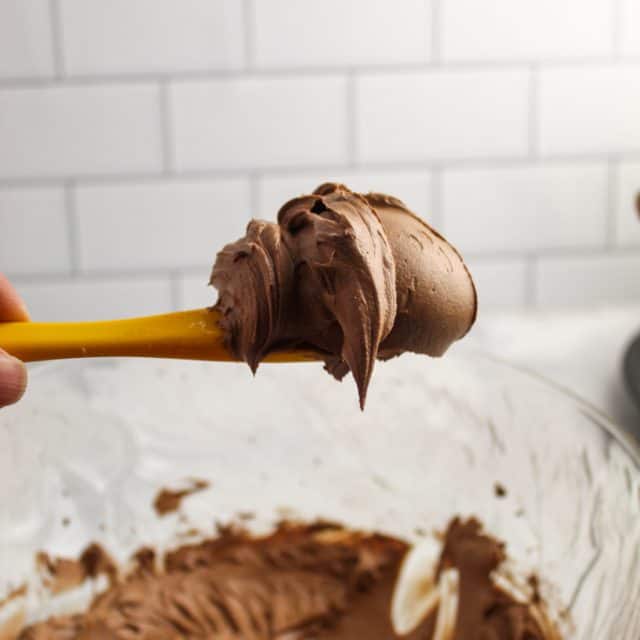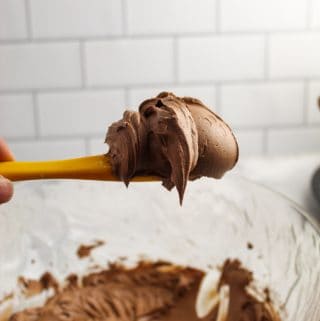 Easy Dairy Free Chocolate Frosting
Need a quick and easy way to top off delicious cakes and cupcakes? Turn to this this dairy free chocolate frosting!
Print
Pin
Rate
Ingredients
½

cup

dairy free butter

30

grams

cocoa powder

about ⅓ cup

210

grams

powdered sugar

about 2 cups, sifted

3

Tablespoons

almond milk
Instructions
In a large bowl, mix the room temperature butter until smooth.

Add the cocoa powder and 1 cup of the powdered sugar and sift into the butter.

Mix until mixture starts to come together.

Sift another cup of the powdered sugar and mix until frosting looks stiff.

Add 2 Tablespoons of milk and whip until smooth.

If needed, add another Tablespoon of milk until the frosting is easy to spread.
Notes
Make sure butter and milk are at room temperature.
For the smoothest frosting, sift the powdered sugar.
Add the milk last to 'whip' the frosting.
Store covered at room temperature or in the refrigerator for longer storage.
Nutrition
Calories:
826
kcal
|
Carbohydrates:
114
g
|
Protein:
3
g
|
Fat:
45
g
|
Saturated Fat:
9
g
|
Sodium:
381
mg
|
Potassium:
229
mg
|
Fiber:
5
g
|
Sugar:
103
g
|
Calcium:
46
mg
|
Iron:
2
mg
Check out these other delicious gluten free dessert recipes!