I try to bake as healthy as possible, breads, waffles and pancakes usually get a nice boost of flax seed or I trim down the fat or sugar in the recipe to make it a little more good-for-you. But with this recipe, I have to caution you – its not exactly fat free or sugar free.
Now it's not terribly unhealthy – its not like it's a gluten free croissant or a soft sugar cookie, but its definitely a treat that'll have you treasuring every bite. The taste is amazing, the smell of them baking is amazing, everything about them is amazing. Go ahead and start prepping for them now.
While you're getting the flours out and pulling the cold ingredients out of the refrigerator, there's a couple things I'll point out about these gluten free cinnamon raisin muffins.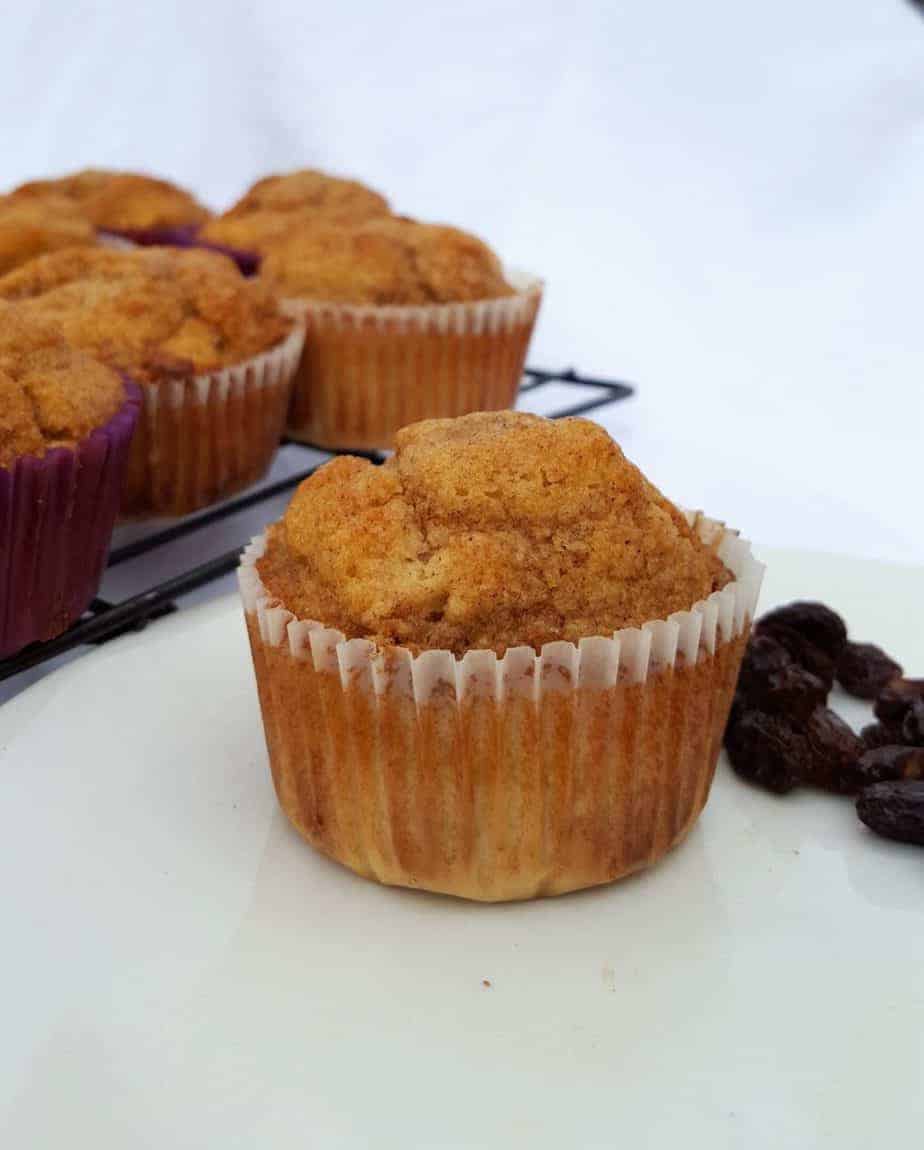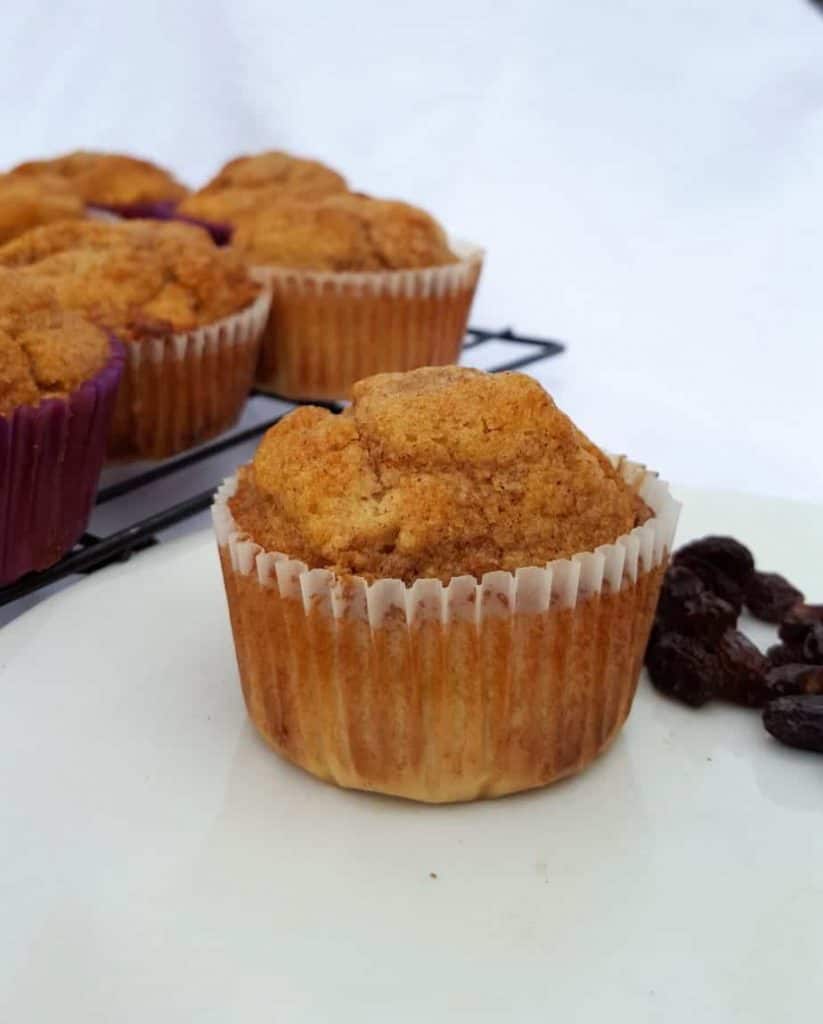 Feel free to use either almond or vanilla extract in this recipe. Vanilla was my first choice, but when I accidentally grabbed the almond extract and poured it in, it became my new first choice.

Like other gluten free batters, this batter is very thin. I used the term soupy because that is really what it resembles. A standard muffin scoop will not work to get the better into the muffin cups. After spilling batter everywhere, I discovered the soup ladle works remarkably well.
So now that you're ingredients are warmed up, its time to create these full-of-amazing-taste muffins.
Gluten Free Cinnamon Raisin Muffins with Nutty Streusel Topping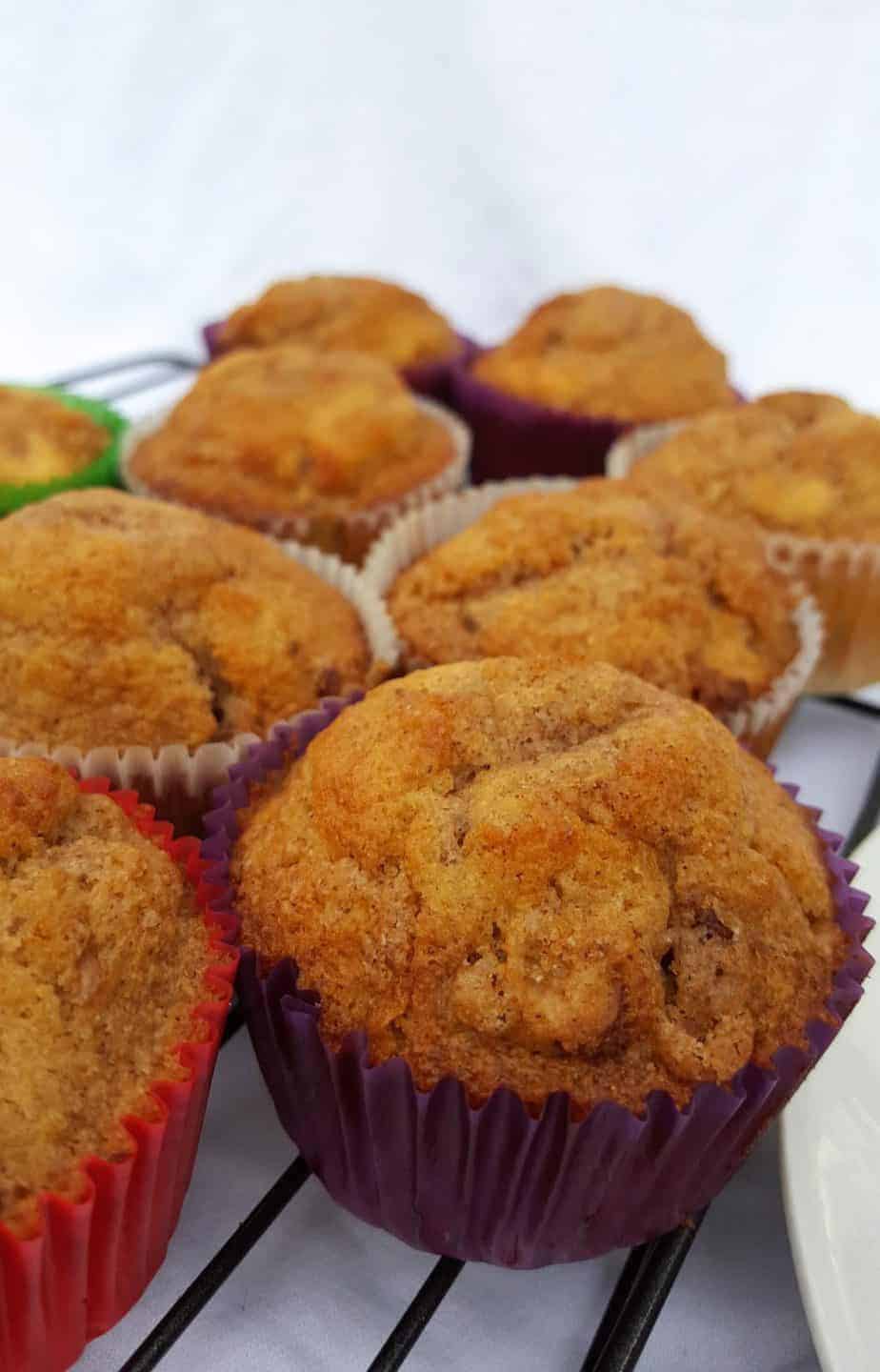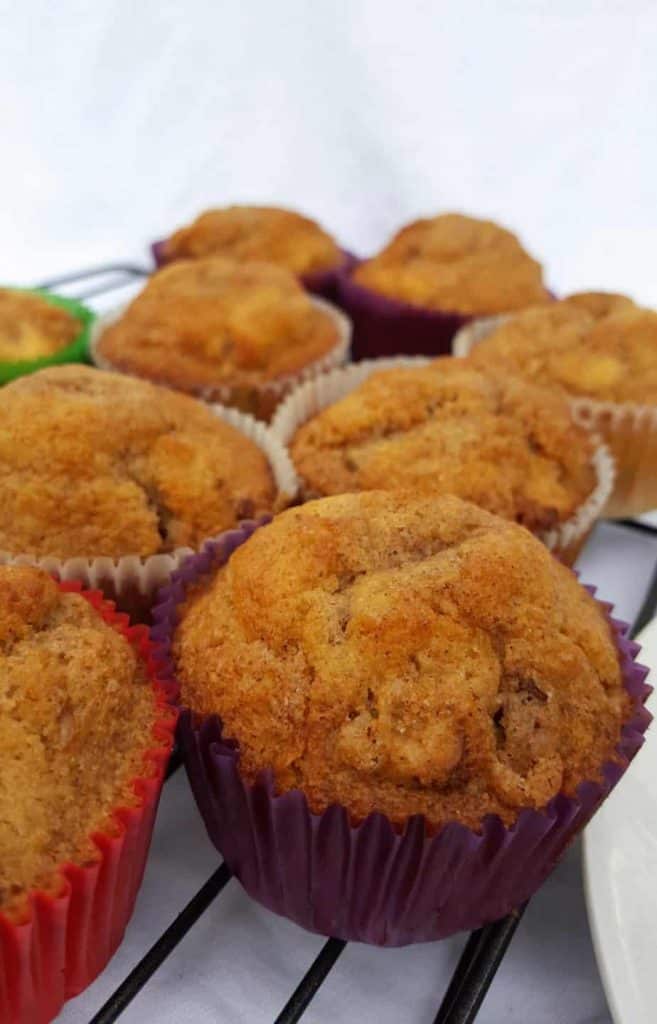 Streusel:
¼ cup chopped walnuts
¼ cup packed brown sugar
2 tbsp. brown rice flour
½ tsp. ground cinnamon
1 ½ tbsp. butter (softened)
Muffins:
¾ cup brown rice flour
¾ cup potato starch (click here for more about potato starch)
½ cup tapioca flour
¾ cup granulated sugar
1 tbsp. baking powder
¾ tsp. ground cinnamon
½ tsp. salt
¾ cup raisins
¼ cup chopped walnuts
⅓ cup vegetable oil
1 tsp. almond or vanilla extract
2 large eggs
1 cup milk (or alternative dairy free milks)
Directions:
Preheat oven to 400° F. Place paper muffin liners in about 16 muffin cups. Spray lightly with cooking spray.
In a small bowl, combine the streusel topping ingredients. Set aside.
In a large bowl, add the brown rice flour, potato starch, tapioca flour, sugar, baking powder, cinnamon and salt. Mix well.
Add the raisins and the chopped walnuts to the flour mixture and stir well.
In a small bowl, add the eggs, oil and almond or vanilla extract. Add in the milk and mix together.
Make a well in the center of the flour mixture and add the egg mixture all at once. Stir to combine.
Using a soup ladle, scoop the batter into the prepared muffin cups, filling each cup about ¾ of the way full. (The batter will be very soupy, so a soup ladle works perfectly).
Sprinkle the streusel topping evenly over each muffin.
Bake the muffins until toothpick tests done. Start checking them at about 15 minutes. Mine were done at 17 minutes.
Remove to a wire rack to cool completely. Make sure to wait for them to cool before you dive in to these delicious smelling treats, otherwise you'll have muffins that are gummy.
These gluten free cinnamon raisin muffins and their nutty streusel topping are amazing just by themselves. Or try them with a pat of butter and a steaming cup of coffee. I found us snacking on them all afternoon so we had very few to store. But the few that were left I sealed in a plastic container and they were still very tender the next morning.
Enjoy them!
Have you joined our Gluten free mailing list yet? Fill out the info below and you're in!