Those round little pieces of goodness so tender and so flavorful – they're not a cookie, not a muffin, but a delicious donut. Whether you sprinkle them with powdered sugar or top them with a glaze, donuts are divine.
Unfortunately, finding a gluten free variety that is equally as tasty as its wheat loaded counterpart is a challenge. From the store bought ones to the homemade ones, they never to taste just right. Dryness, lack of flavor and "just not the same" are often the complaints we hear about gluten free donuts.
So we set out on a mission and searched far and wide for a baked gluten free donut recipe that matched taste with traditional donut texture. With lots of testing and tweaking, we came up with this recipe.
And What about the Taste…
This gluten free double chocolate baked donut is tender and has the taste that is reminiscent of a gluten donut. Actually, you won't even be able to tell they are gluten free. But more importantly, any guests you share them with won't either. That is, if there are any left!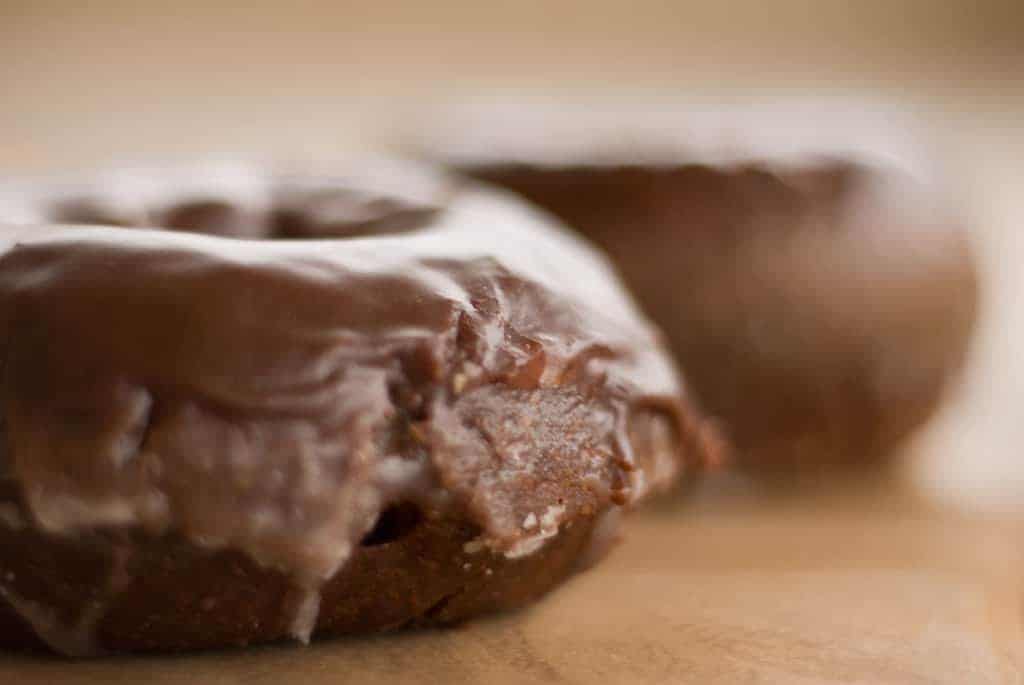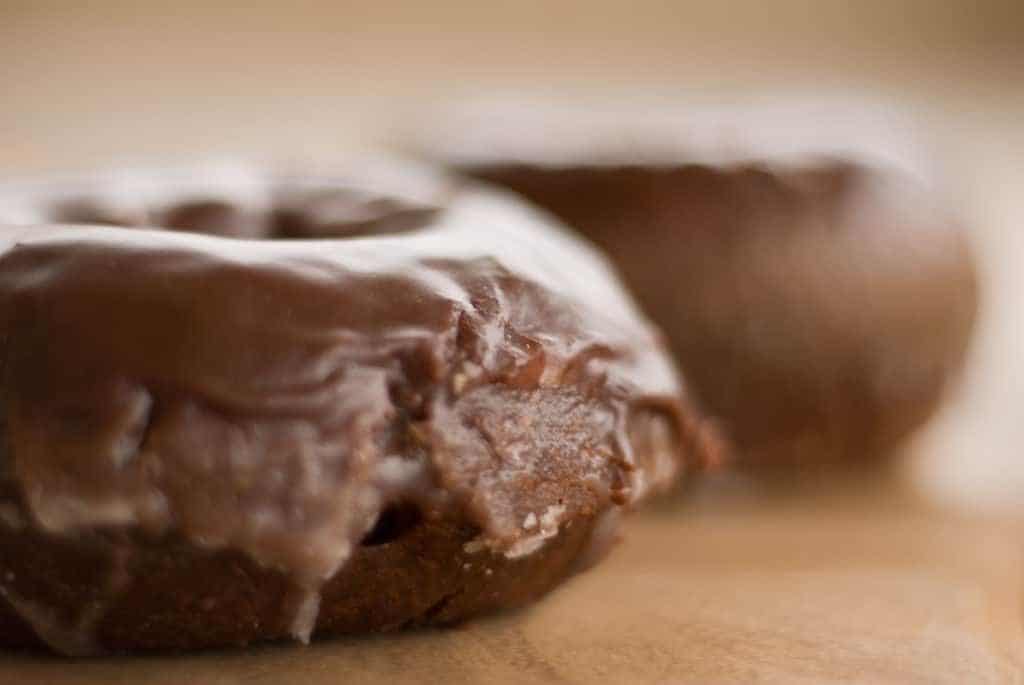 Baking these little beauties does cut down on the fat associated with frying, even though the donuts themselves are clearly not low-fat. Although frying does tend to bring out that distinct, fried donut taste a bit more, we've found that the trade-off of this ribbon worthy recipe is worth the lack of a frying mess and extra fat.
These baked chocolate donuts are simply yummy.
This recipe makes about 6 regular sized donuts or 12 mini donuts. But they are so tasty that you might find yourself making more of them.
Now that you're ready to taste these delicious gems, here is the recipe…
Gluten Free Double Chocolate Baked Donuts
Donuts:
2/3 cup gluten free flour mix
2 tablespoons modified tapioca starch
1/4 cup cocoa
1/2 cup sugar
1 teaspoon xanthan gum
1 teaspoon baking powder
1/4 teaspoon salt
1 teaspoon cinnamon
3 tablespoons dry buttermilk powder
[icon type="vector" icon="momizat-icon-arrow-right2″ size="32″ hover_animation="border_increase" ]Or use a dairy free substitute by adding 1 tsp. lemon juice or white vinegar to a 1/4 cup measuring cup and adding enough dairy free milk to reach the 1/4 cup mark. Let this mixture site for 5 minutes, then use as directed in the recipe.
2 large eggs
3 tablespoons coconut oil, melted
2 -4 tablespoons water, divided
Chocolate Glaze
1 1/2 tablespoons melted coconut oil
1 1/2 tablespoons unsweetened cocoa
1 1/2-2 tablespoons hot water, divided
3/4 cup confectioners' sugar
1/2 teaspoon vanilla
chopped peanuts (optional)
sweetened flaked coconut (optional)
nonpareils (optional)
Directions:
1. Preheat oven to 375 degrees. Spray a 6 hole donut pan with non-stick cooking spray (The silicone baking pans are excellent for this – find them here). Set aside.
2. In a large bowl, blend together the flour, tapioca starch, cocoa, sugar, gum, baking powder, salt, cinnamon and, if using, buttermilk powder.
3. In a medium bowl, beat together the eggs, oil and 2 tablespoons water.
*If you're opting for the dairy free version, add the 'buttermilk' in the bowl along with the wet ingredients. 
4. Pour the wet mixture into the bowl with the dry ingredients and mix until well combined.
Note: If the mixture is too thick add in additional water until a smooth, thick, cake batter consistency is achieved.
5. Spoon the mixture into the prepared donut pan, smoothing each top out with a spatula.
6. Bake for 10 to 12 minutes.
7. Allow the finished donuts to rest in the pan a minute or two and then turn them out onto a wire rack to cool for a few minutes.
While the donuts are cooling, mix the glaze together and get your topping ingredients ready.
1. In a small bowl, blend together the coconut oil, cocoa, 1 1/2 tablespoons hot water, sugar and vanilla. Stir until the mixture is smooth adding in additional water as needed.
2. Place the rack of cooling donuts on a cookie sheet and spoon the chocolate glaze over the donuts allowing the glaze to drip down sides.
3. Immediately top with topping of choice; i.e., peanuts, coconut or nonpareils.
Enjoy!
Have you checked out our Gluten-free Spiced Pumpkin Bread? It's a full flavor bread, full of pumpkin spice.