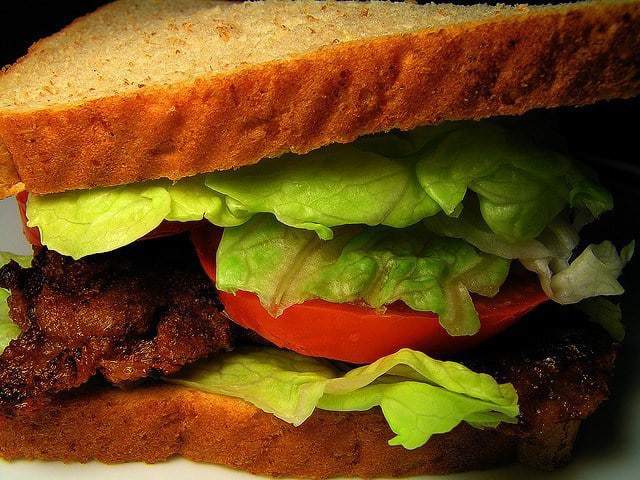 You are craving a sandwich, but not just any sandwich—you want the be-all, end-all of sandwiches, with all of your favorite sandwich toppings. In this important endeavor, choosing the type of bread to make your sandwich with may just be the most important decision you'll make all day.
Grain
There are quite a few grains that you can indulge in, even if you are gluten-intolerant. These include buckwheat, corn, oats, millet, and rice. Of these grains, many kinds of gluten-free bread are made with millet or rice flour.
Millet
Millet is a gluten-free grain that has been a food staple around the world for thousands of years. It is known for its versatility, easy digestibility, and for being an excellent source of nutrition. It is used for porridge in Germany, China, and Russia. In India, it is used in hand rolled flat bread. Throughout the world it is also eaten mixed with beans or squash, and boiled with apples and honey.
Millet is high in vitamins such as B6, folic acid, and niacin, and also zinc, calcium, iron, potassium, and magnesium. It is also a good source of protein and fiber. When millet is used for sandwich bread, it is combined with an ingredient such as xanthan gum, which helps to raise the bread. When you make a sandwich with millet bread, you can expect a nice crunch, with a tasty, sweet, and mild flavor.
Rice Flour
Rice flour comes from either white rice or brown rice. It adds substance to bread dough, and a bit of a sandy texture to the finished product. Neither type of rice flour is packed with nutrition, but brown rice is a bit more nutritious than white rice because of its higher fiber content, as well as its iron, potassium, and phosphorous. White rice simply doesn't add too much flavor to your bread. Brown rice flour offers a nutty, rich flavor.
Flax
Flax, like millet is very nutritious. And, like millet, it has been used around the world by generations of people. It is high in antioxidants and omega-3 fatty acids. It is also low in carbohydrates. It is also high in fiber, which means you'll feel full longer after eating it. If you are making your own bread, you may notice both brown and golden flax seeds in the store—they are similar nutritionally. If you are making your own bread, it is usually cheaper to grind the seeds yourself to make meal. Flax adds a nutty flavor to sandwich breads.
Coconut Flour
It may seem odd to consider using coconut flour when you want bread for sandwiches. However, coconut flour has a delicious, sweet flavor, and it also holds in both water and fat. This means that when coconut flour is used for baking, tasty, moist bread is the result. Besides the flavor and the moistness that you get with using coconut flour, you will also be happy to know that coconut flour is hypoallergenic, high in lauric acid (which is good for your immune system and your skin), and high in manganese, protein, and iron.
Almond Flour
Again, this might sound like an odd choice when you are looking for something to make a sandwich with. However, almond flour is known for having a lot of different layers of taste, as well as for being very nutritious—it is high in manganese, vitamin E, protein, fiber and omega-3 essential fatty acids (and that's just the beginning of the list!). Like coconut flour, bread made with almond flour comes out very moist.
To prepare the perfect sandwich you need the perfect bread—this fact doesn't change even if you are living the gluten-free lifestyle. Experiment with these different kinds of gluten-free breads until you find the one that is just right for your next fabulous sandwich creation.