The challenge is on - guar gum vs. xanthan gum - which one is better for your recipes and which one should you use?!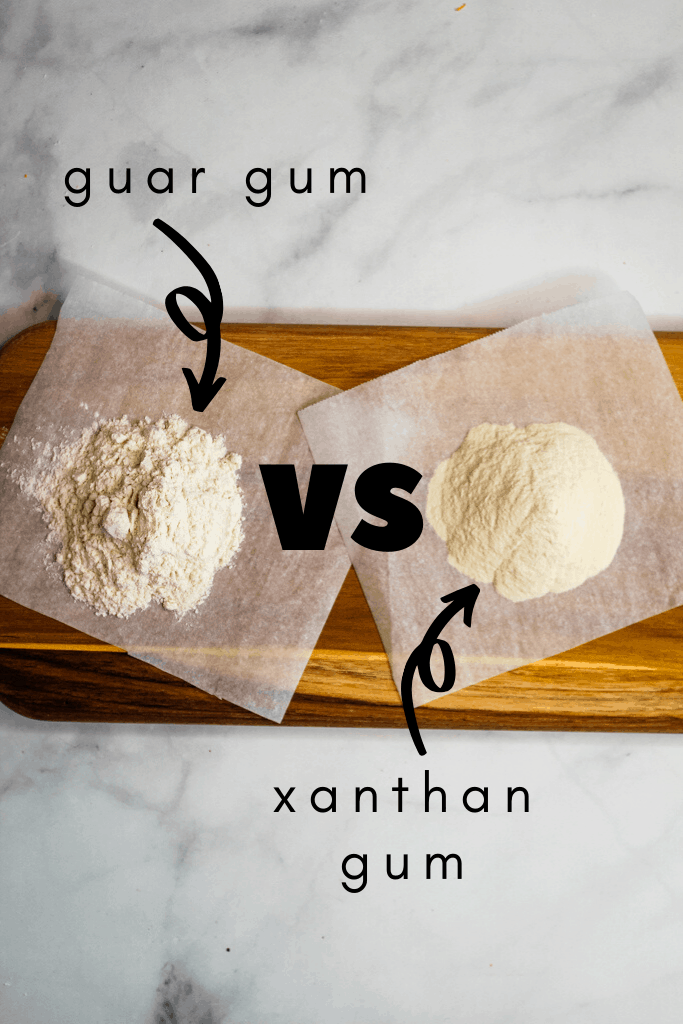 Unless you are living a gluten free lifestyle, you may have never heard of guar gum or xanthan gum. To the non-gluten sensitive crowd, they probably sound like terms from an industrial plant or some commercial process.
But actually, guar gum and xanthan gum are two of the most well-known ingredients in gluten free cooking. Actually, most gluten free bakers either have one or the other of these gums handy in their kitchens.
So, if you're wondering just what these 'gums' are and what to do with them, here is a very simple, crash course…
Jump to:
Gums... Defined
The most basic definition of guar gum and xanthan gum lies in the 'binding agent' definition.
Both of these gums can be used to bind, thicken and emulsify gluten free ingredients. In fact, if you bake or plan on baking your own gluten free yeast breads, many times you'll incorporate either guar gum or xanthan gum in your recipe.
These recipes all use xanthan gum:
Other times you'll use something like chia seed or flax seed or even psyllium husk powder, but there's almost always a binder involved. 
But since some form of these essential binding agents is essential to breads, how do you know which one to use?
For many people, it is a matter of personal preference. But there are different qualities of each that can affect the end result of your loaf.
Differences: guar gum vs xanthan gum
1. Xanthan gum is corn based, guar gum is legume based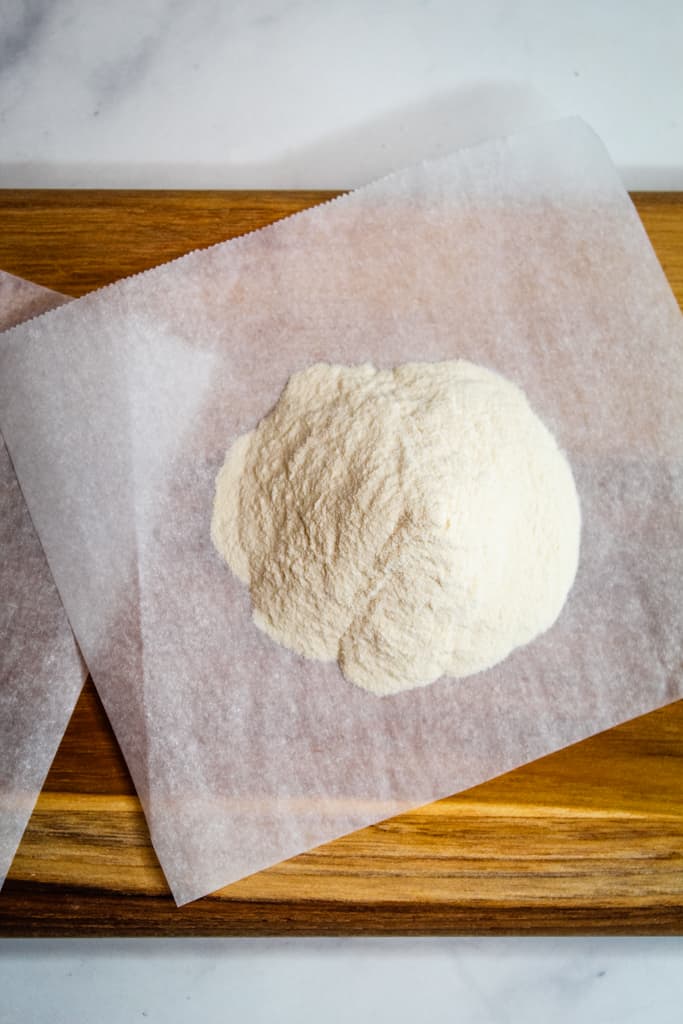 Xanthan is made by fermenting corn with a microbial called "Xanthomonas campestris." Guar gum comes from guar beans. It is the seed of a bean-like plant – which is also referred to as an Indian tree. Guar gum is also high in soluble fiber.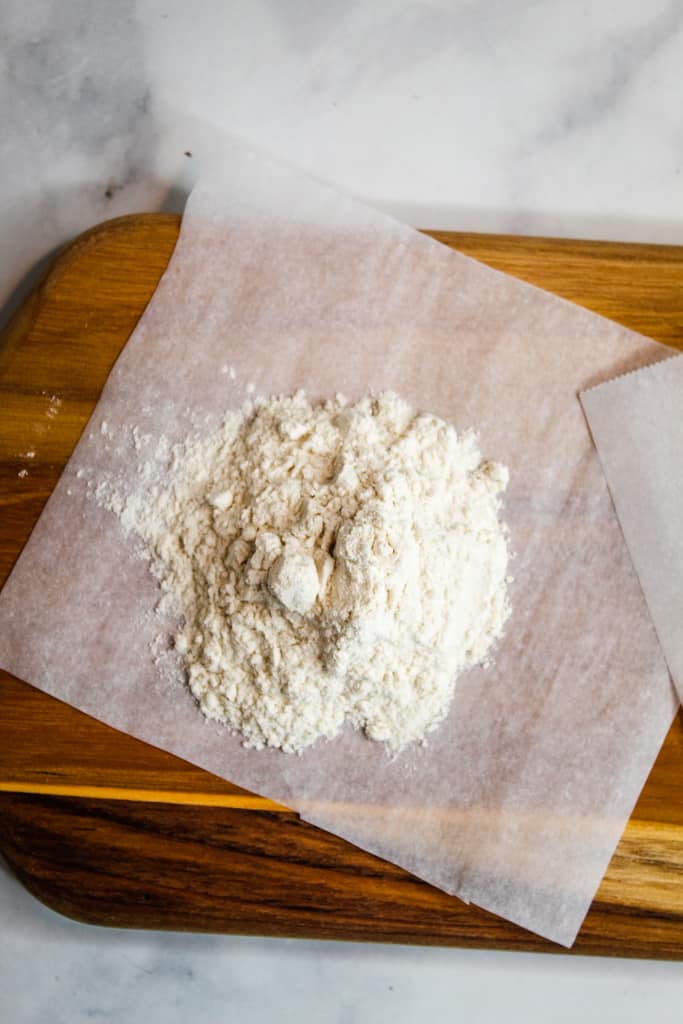 2. Production of each gum
If there's one thing to know about xanthan gum is its history. It actually produced from a laboratory in the 1960's. They harvested the bacteria from fermented corn sugar. We now call it xanthan gum.
Now the one thing to be concerned about with this process is that corn is one of the most genetically engineered foods on the market, so you can bet that there is nothing 'organic' or 'natural' about the gum itself. Is this a deal-killer for using it? Not necessarily, but it may be for you.
3. Price
Xanthan gum is generally more expensive than guar gum. In contrast, guar gum is a bit cheaper.
Not a huge difference, but still notable.
4. Different properties of each
Because they are both thickening agents, they both have the characteristics of making liquids more viscous. But the similarities end there.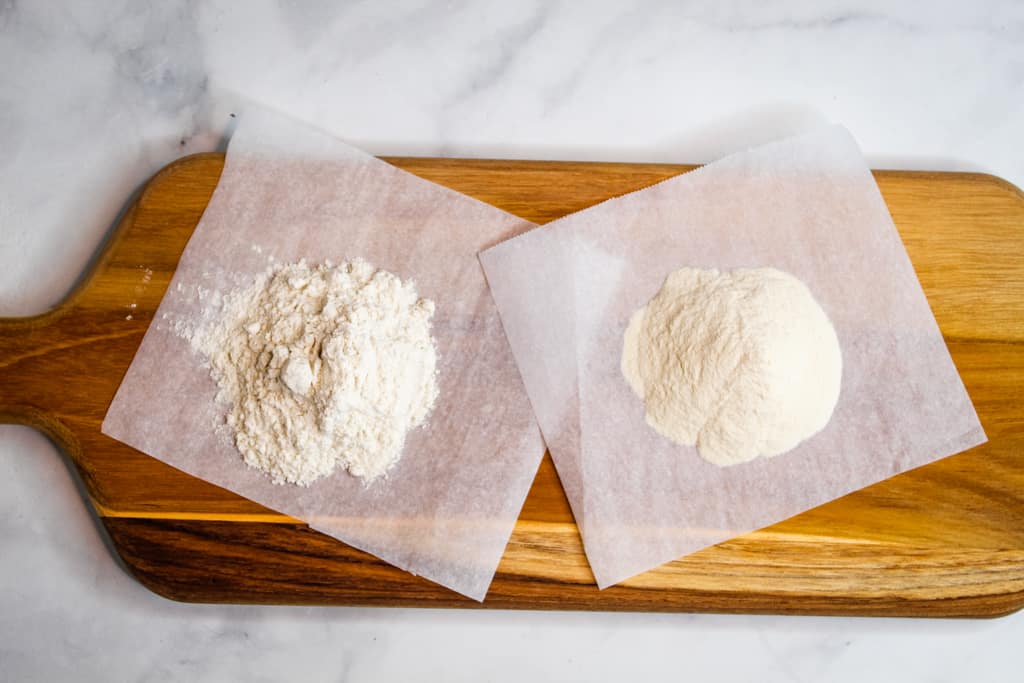 Guar gum is high in fiber and a very good emulsifier, but it does not exhibit the gelling properties of xanthan gum. For these reasons, some bakers prefer to use a combination of both gums to achieve the desired result.
5. End result of your baked goods
As mentioned above, sometimes using a combination of guar gum and xanthan gum is needed to get the best end result.
Every so often, breads made with xanthan gum can feel or taste wet, even when completely cooled. And breads made with guar gum can sometimes collapse or get very dry.
Each gum brings different properties to baking, so combinations often work very well at achieving both texture and shape.
6. Taste: xanthan gum or guar gum
While there are several components that make these gums different – taste is a big one. It might even be the deciding factor for you.
Because xanthan gum is a man-made product, the taste, or lack of, is controlled. In other words, baked goods made with xanthan gum may have a chemical aftertaste to them, unlike what you'd find in guar gum. 
Guar gum comes from a bean, so it might have a bean taste. This really depends – sometimes you may not notice it at all, other times, it may be very powerful.
7. Gluten-like behavior qualities
We all have opinions. We have opinions on what we eat and drink and even on what others eat and drink. So it should come as no surprise that opinions on these gums is highly subjective.
At Zest For Baking, I tend to err on the side of neutrality; however, there is one area that deserves some controversy.
And that is the area of which gum actually behaves the most like gluten. As non-organic as it is, in my opinion, the xanthan gum actually produces a loaf of bread very similar to those loaded with gluten.
The guar gum just doesn't produce the same elasticity that the xanthan does. Don't get me wrong, I actually do use both, but they both serve different purposes.
Having looked at several differences with guar gum vs xanthan gum, at the very minimum, this will give you an idea of what to expect when you use one or the other.
Check out these recipes, each using different kinds of binders:
Gluten free baking brings with it a lot of questions and challenges. Like what can you use when you don't have either guar gum or xanthan gum and need to substitute for it. That's where this Guide to Substitutes in Gluten Free Baking comes in. It's the ultimate guide for substitutes - including flour, dairy, eggs and gums - and will transform your baking!